5 TikTok Savings Hacks Everyone Should Try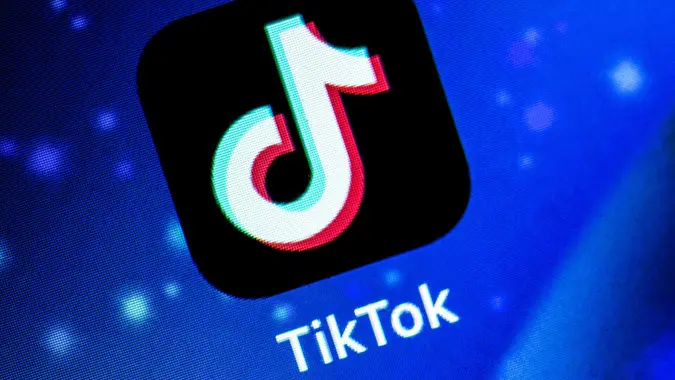 David Talukdar/Shutterstock / David Talukdar/Shutterstock
TikTok influencers have become an undeniable phenomenon, changing the way people dress, put on makeup, dance and buy things. In addition to the superfluous, there are also influencers who help people save money.
See Our List: 100 Most Influential Money Experts
Find: 3 Easy Tips To Turn Your Credit Woes Into Wows
To get to the valuable tips and tricks, you might have to sift through a lot of half-baked get-rich-quick schemes, but rest assured there is good information out there.
We've scoured TikTok to find five savings hacks that are actually worth trying. From money challenges to ways to get more out of everyday purchases, we believe these tips can help you increase your savings without depleting your checking account.
Read on to find out the best money-saving tricks TikTok has to offer. 
Start Small To Save Big
This video from @b.budgeted recommends a 30-day savings challenge. The printed sheets list small amounts of money to save. You mark each one off as you stash the corresponding amount of money into your savings account or wherever you keep your rainy day fund.
Once all of the blocks have been filled in, you should have $1,000 saved. This is a great way to save money if you tend to spend the extra cash you have on hand.
Make Your Money Work for You
If you don't carry cash, you can always still cross off the amounts as you move the money from your checking account into your savings. You also can modify with smaller or larger amounts depending on how much you want to save.
Take Our Poll: How Long Do You Think It Will Take You To Pay Off Your Credit Card Debt?
50/30/20 Rule
Famed personal finance influencer Humphrey Yang (@humphreytalks) recommends the 50/30/20 rule for savings. He notes that he loves this rule because of its simplicity. The rule can apply to nearly every income level — you adjust based on what you make.
Basically, 50% of what you make goes to necessities — things like rent and groceries. Then 30% goes to life, which Yang describes as "clothing, entertainment and discretionary expenses." Finally, 20% goes to savings.
Yang offers lots of great savings and life hacks, so check out the rest of his suggestions. 
Save Money Fast
With almost 1 million views and over 100,000 likes, this money-saving tip from @budgetbrospodcast will help you save money each paycheck. The hack is simple: You just take the last digit from the amount of money in your checking account and move it to your savings each day. 
Make Your Money Work for You
So, if you have $1,254 in your checking account, you move $4 to your savings account at the end of the day. Do this every day for a week, a month, 12 months — and you will be grinning wide this time next year.
If you aren't great with saving or math, this is an easy way to start putting away money without any calculations. Plus, the amount you are moving is small enough that you won't feel the pinch too much each day.
Start Investing Now
Self-proclaimed Gen Z financial activist Taylor Price offers great tips on a number of things, including what you should be doing to grow your savings. Her TikTok, @pricelesstay, has easy-to-follow guidance on why people as young as 18 should set up Roth IRAs and invest in them each year.
While you won't see the money right away, it could make you a millionaire in your retirement.
Investing in a Roth IRA is sound advice. While you need to pay attention to the income requirements, it can definitely help you grow wealth long term. 
Make Your Money Work for You
52-Week $5 Challenge
If you like a challenge, TikTok has plenty of them. This one from @simplisticallyliving starts with putting $5 into an envelope at the end of the first week. Each week you will put an additional $5 into the envelope. At the end of 52 weeks, you will have $6,890.
If you can't commit to the $5 challenge, you can always start with $1 and then build on it each week. You might not have $7,000 at the end of the year, but something is better than nothing.
There are lots of variations to this, but the ultimate goal is consistency. Putting away money each day, each week or each month will pay off substantially before you count down to 2024.
More From GOBankingRates
Make Your Money Work for You