Tying the Knot but on a Budget? Throw Your Wedding Here
Your wedding can be beautiful and affordable.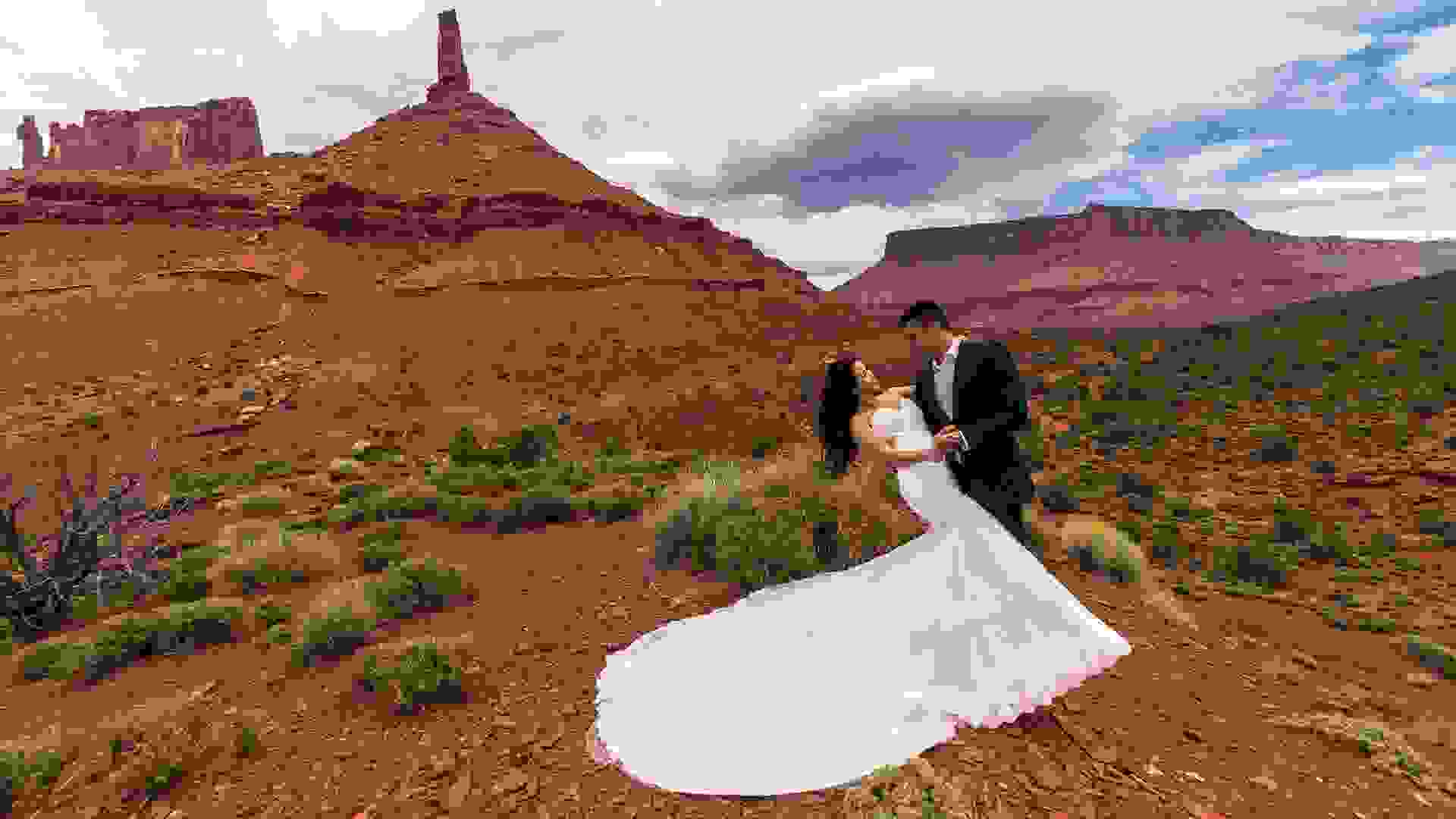 Getting married isn't cheap. The national average cost for a wedding in 2017 was $33,931, with $15,439 spent on the venue alone, according to The Knot 2018 Real Weddings Study. But not everyone is willing or able to fork over tens of thousands of dollars for a celebration that typically lasts just a few hours. Considering the average spend of the venue equals just over 45 percent of the total wedding cost, it makes sense to think about alternative and inexpensive wedding locations to slash your expenses — especially if you're trying to stick to a budget.
Take a look at this list of affordable wedding venue ideas that can save you a bundle. With all of the money you can potentially save, you might have enough to go on your dream honeymoon.
Make Your Money Work for You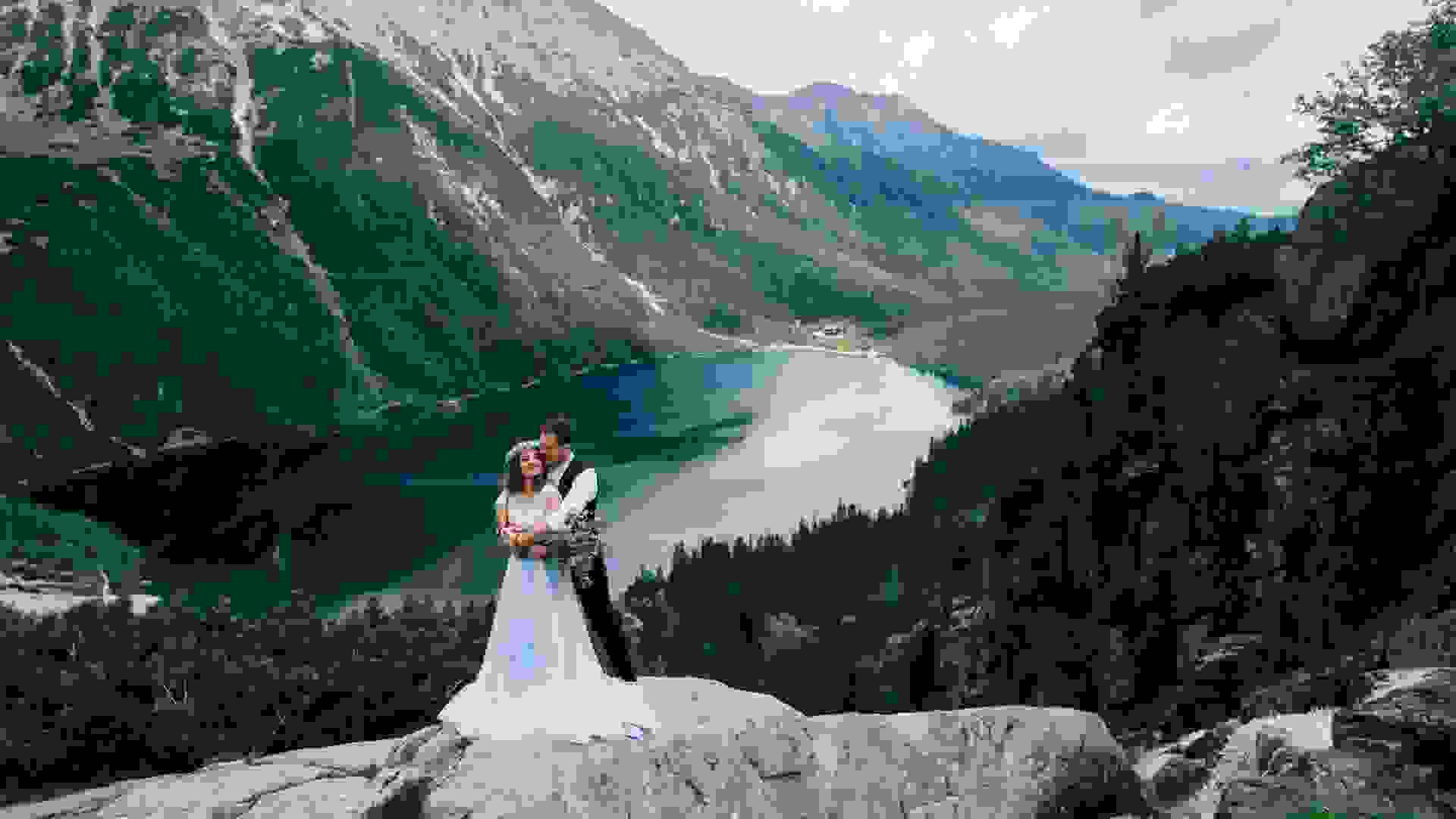 National or State Park
Cost Estimate: $125 and up
If having a stunning backdrop of a mountain vista or a cascading waterfall would make up for a minimalist, no-frills wedding with a limited guest list, opting to have your wedding ceremony in a national or state park might prove to be the perfect cheap wedding venue. Although some national or state parks have sites that can accommodate a large group of 100, many sites that are available can only accommodate a limited number of people. Plus, all wedding guests will have to pay the park entrance fee. Parking might be limited, so carpooling could be a good idea.
Because the park will be open to the public during your event, the park's visitor centers and restroom facilities are often not available for wedding party use, and there's no guarantee that you'll have privacy during your ceremony. Opting to get married in months where national and state parks see less traffic could help, however. Also bringing in tables and chairs, a stage, sound system, generator or decorations are generally prohibited. No birdseed, rice or flower petals can be distributed in parks and no live animals, birds or insects can be released.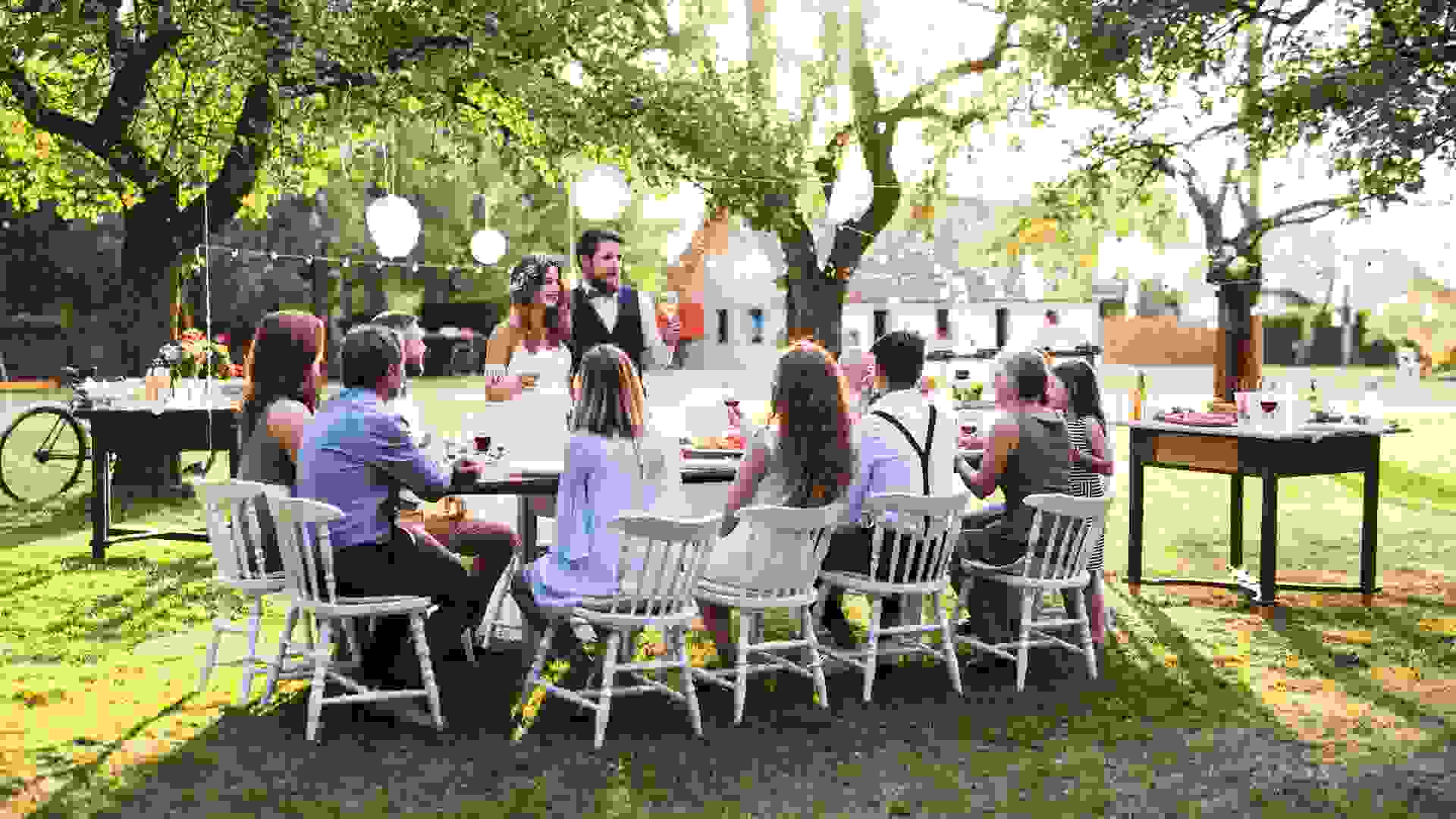 Backyard
Cost Estimate: $30 and up for permits if applicable
A backyard wedding can be an incredibly personal and intimate experience, especially if it's your own backyard or that of a close family member or friend. Depending on how many guests you invite, you'll probably have to rent tables and chairs unless you have a network of people who are willing to let you borrow. Decor is negotiable. The backyard might already be set up for entertaining with beautiful landscaping and lighting. If not, you can get creative with decorative solutions that won't break the bank.
Things you need to consider are whether or not you'll need permits from the city if you're hosting a sizable event. One of the most common reasons for permits is if you erect a large tent. Also, parking could be a concern so you could encourage people to use rideshares or carpool.
Make Your Money Work for You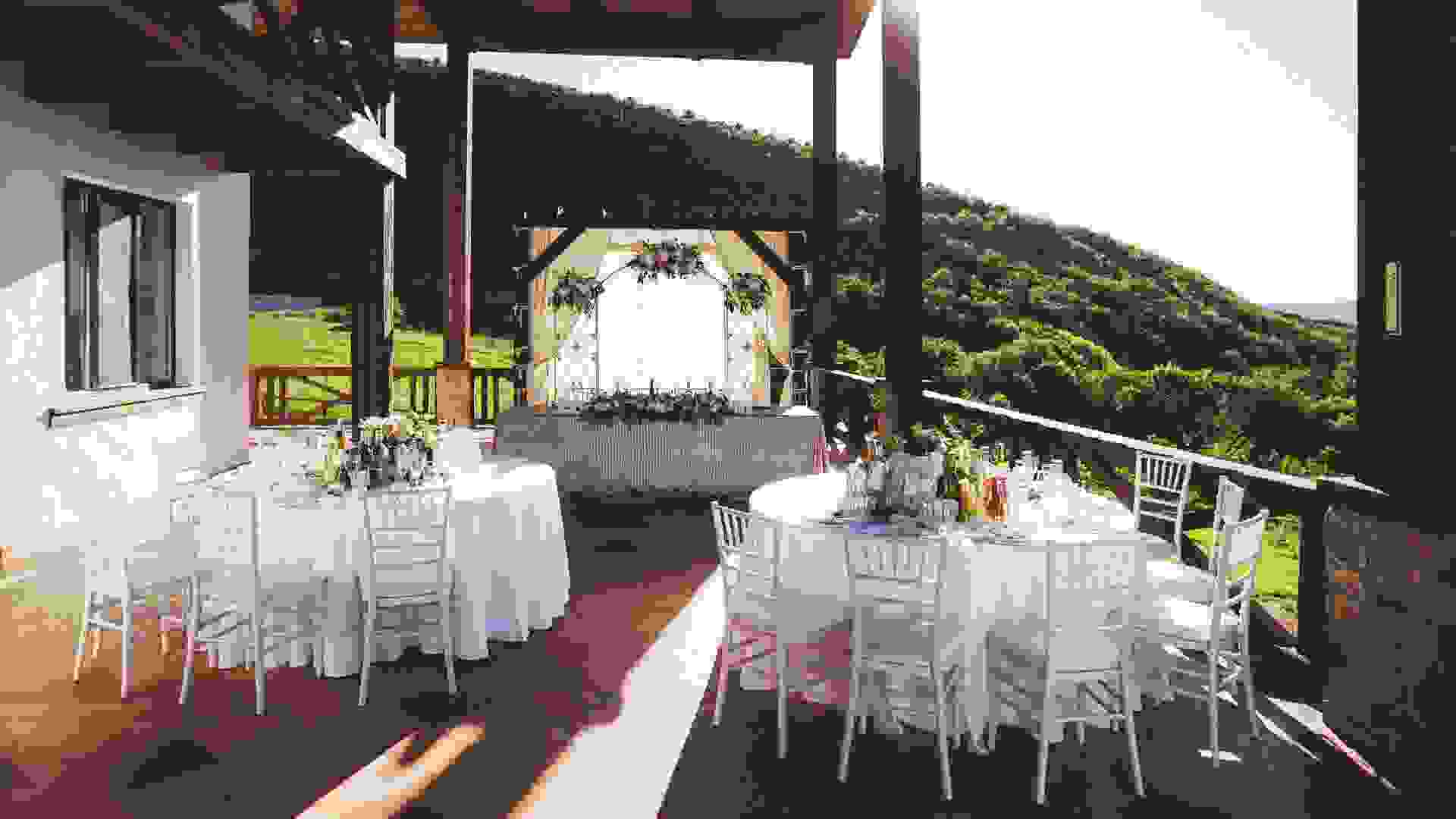 Vacation Rental Property
Cost Estimate: $558 per night and up
At first glance, this might seem like a more expensive option, but it depends on how you play it. Online vacation rental marketplaces, such as Airbnb, HomeAway or VRBO, offer stunning properties that you could rent for a weekend wedding. Some of the properties feature accommodations for up to 50 people, which would allow you to further defray the cost if you invite your closest family members and friends to chip in and stay at the venue instead of renting a hotel room.
Although you might have to arrange for a local rental service to deliver tables and chairs, some vacation properties that are often used to host events might include the use of such equipment in the fee.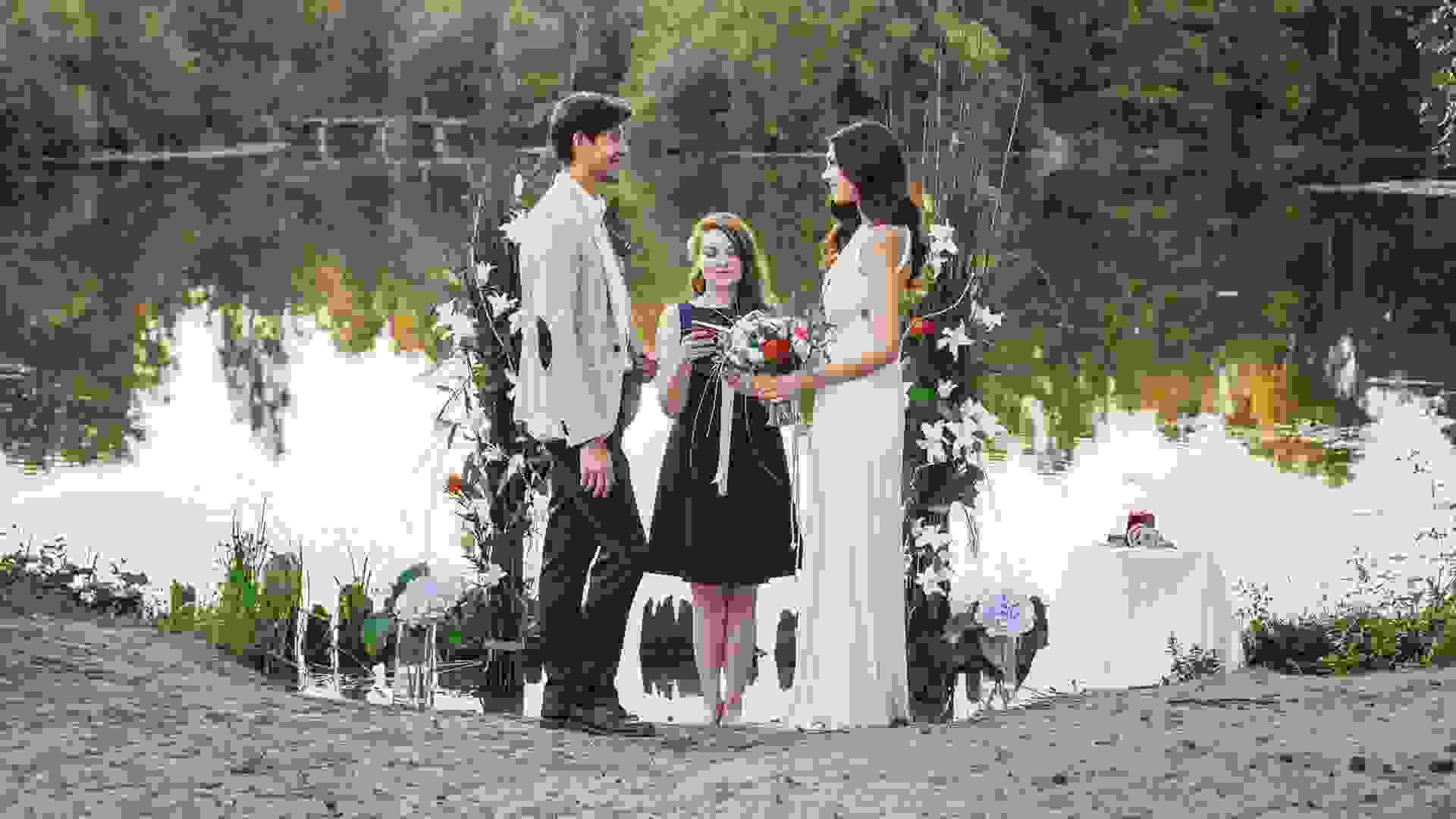 Lake or River
If you know a friend or family member who owns property and a nice-sized dock on a lake or river, you could utilize the space for a lovely waterside wedding during the daytime or the evening. Some locales and seasons might be more appropriate than others due to the possibility of mosquitos or bleak weather. By incorporating a natural backdrop like this into your wedding, however, you could forgo a big part of the decorating you might have to do at other venues. Plus, you can choose to be as elegant or as casual as you'd like, potentially making this one of the most inexpensive wedding venues on the list.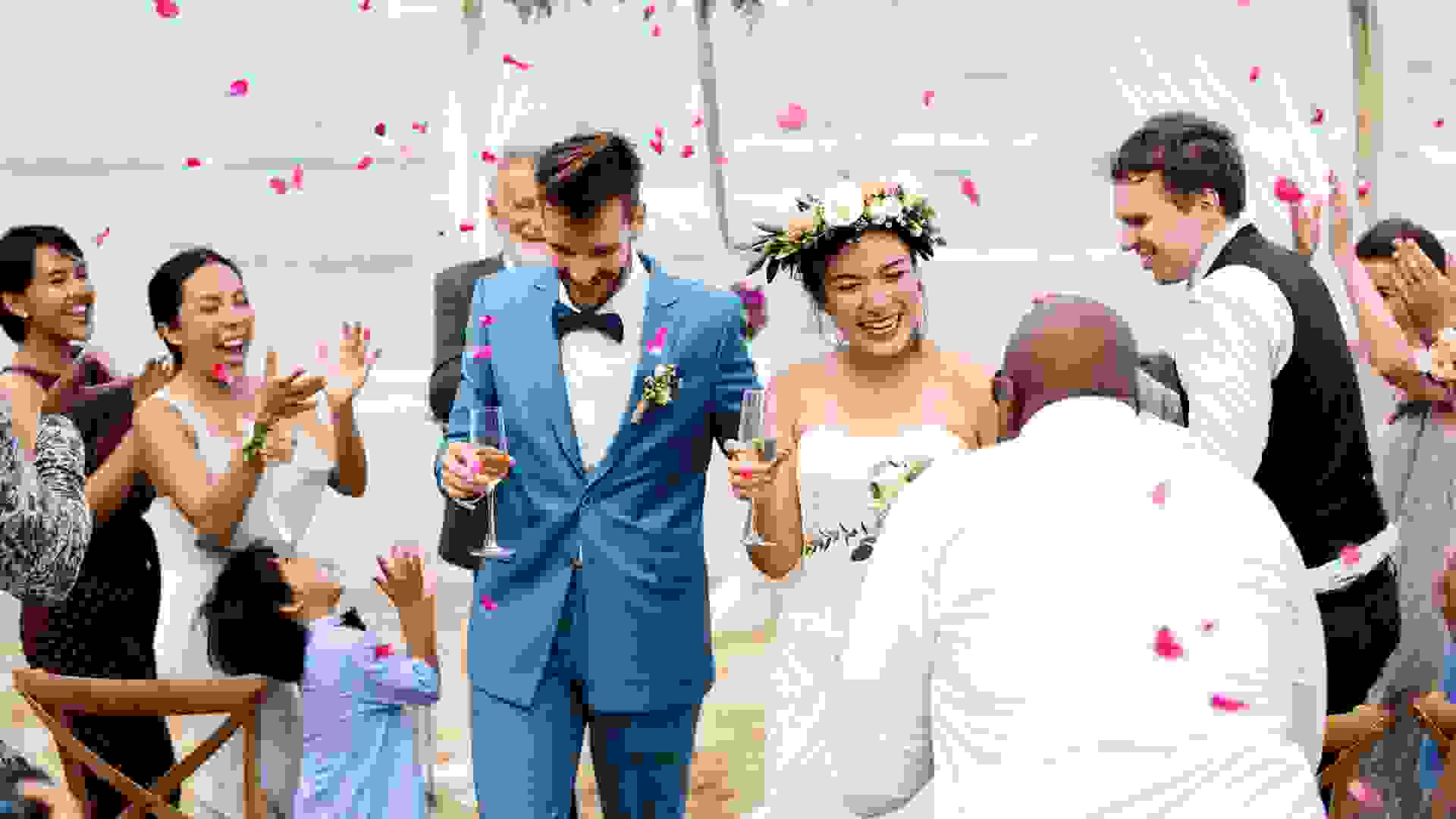 Beach
Cost Estimate: $50 and up
Although some beaches might require a permit for a wedding, others might not if your guests don't exceed a certain number. Plus, if you opt for a beach wedding, you can utilize the natural surroundings and skip all the expensive décor. Having privacy for your event might be difficult, especially on a public beach. To avoid crowds, a sunrise or nighttime wedding could be an option.
Depending on how casual you're willing to make your wedding, you might not even need to provide seating for the ceremony. And if you're planning on celebrating your vows by playing in the sand and surf after you say your "I do's," you can invite guests to bring beach attire and their own chairs. Some beaches even have on-site pavilions you can rent to host your reception or you can opt for first-come, first-served picnic areas.
Make Your Money Work for You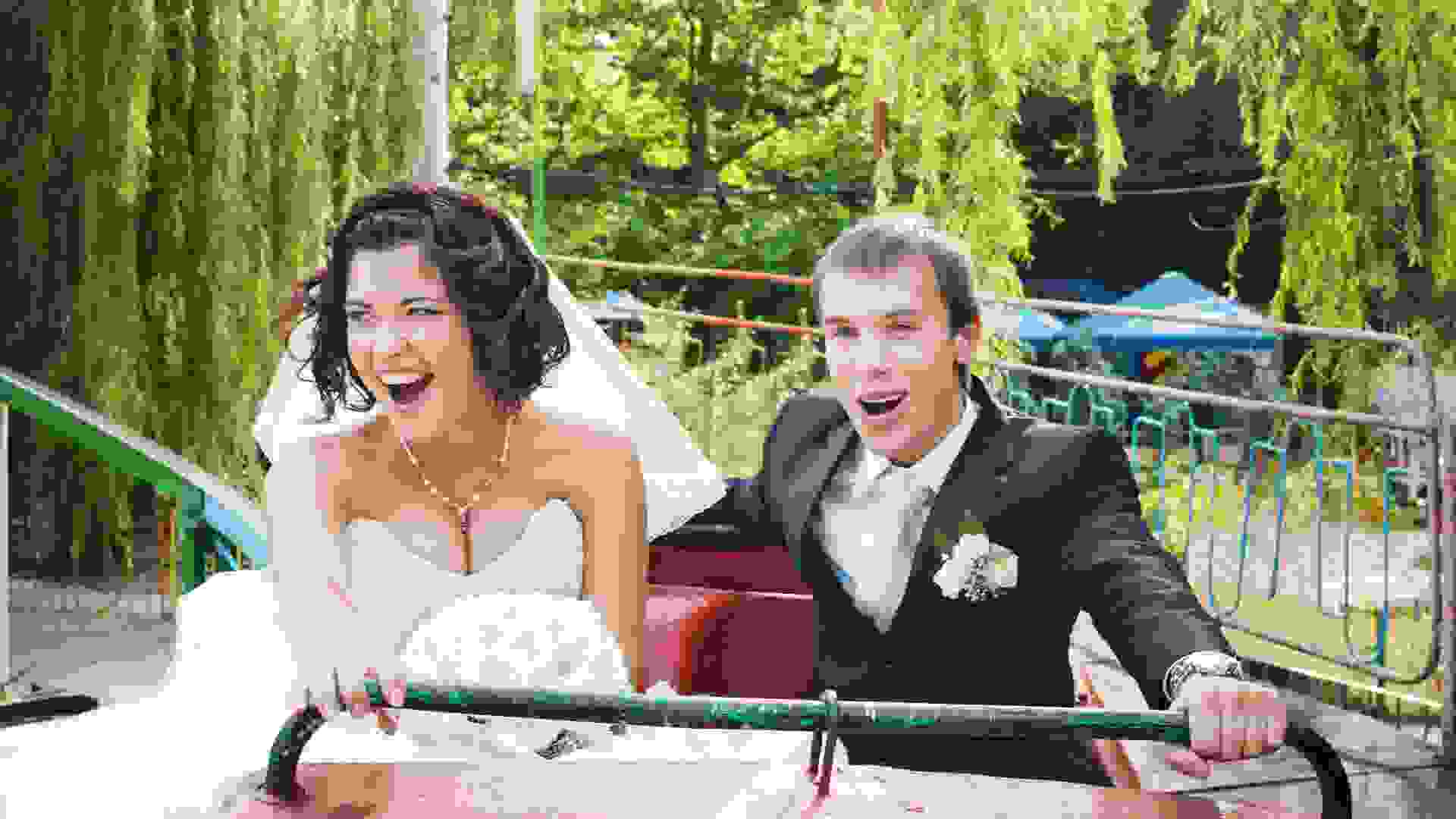 Amusement Park
Cost Estimate: $46 per ticket and up
If you and your fiancé are kids-at-heart, an amusement park wedding might just be the perfect venue, especially if you live near one. Although some parks offer expensive wedding packages, you can save money by opting for a group rate instead. Then, ask your wedding guests to purchase their tickets at a discount in lieu of a wedding gift.
The advantage of having your wedding at an amusement park is that you can get married on your favorite ride. Imagine the thrill of reaching the rollercoaster ride's summit, saying "I do" and having your first kiss as a married couple happen as you speed down the track. Although most amusement parks won't allow you to bring in a wedding cake, you can opt to celebrate your marriage with funnel cakes for everyone.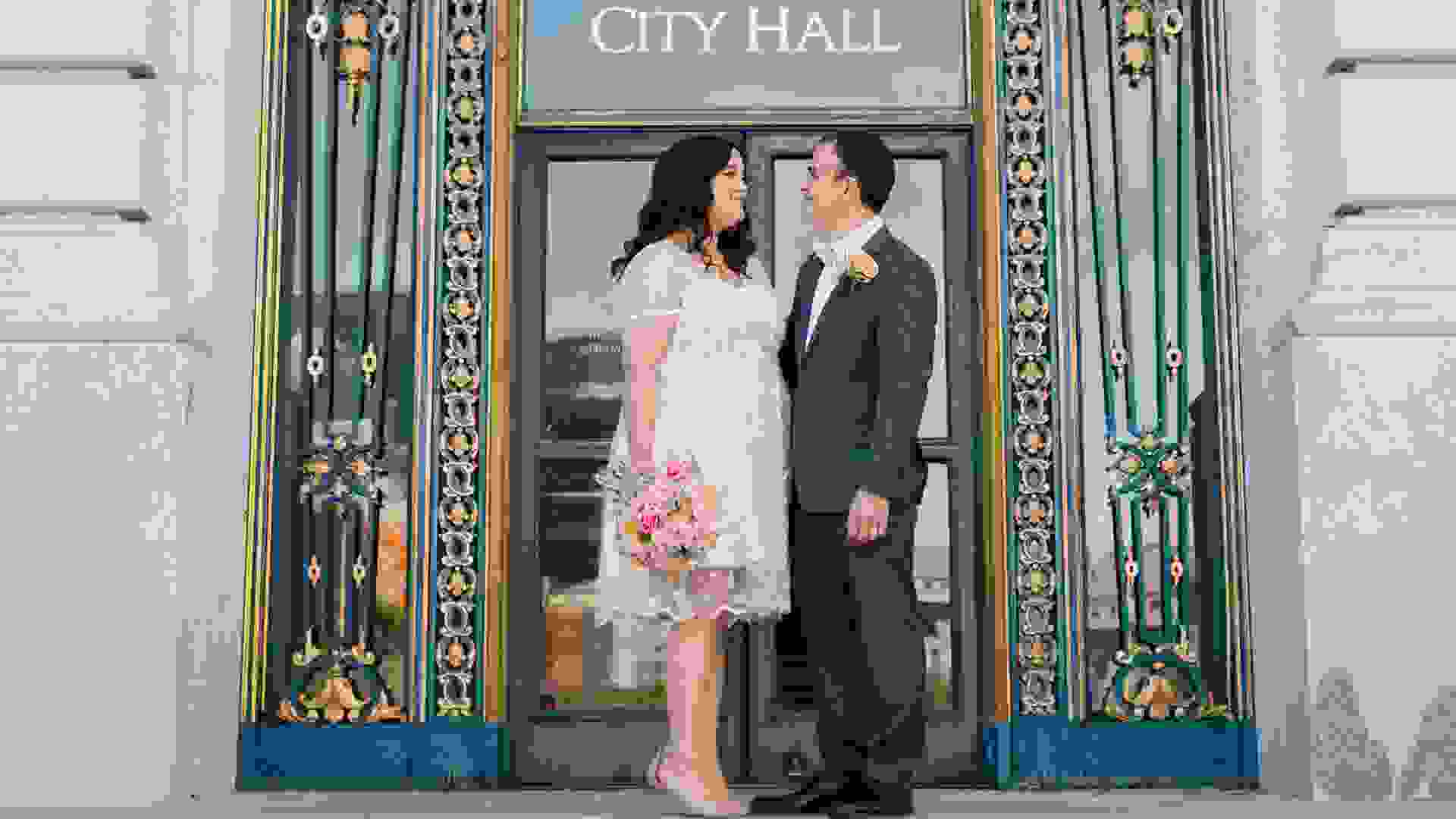 City Hall
Cost Estimate: $50 and up
Getting married at city hall might just be the most economical plan to save on a venue on this list because you can opt for less-traditional wedding clothes and you won't have to foot the bill for extras like decorations or tables and chairs. Plus, in general, you don't have to reside in the city where the city hall is located, so you're not limited to a specific location. Due to the time constraints that come with civil ceremonies, it's unlikely that you'll be able to deliver your own vows or hang around afterward to take tons of pictures. You can, however, ask if you can take pictures in another part of the building or even move outside for photo opportunities.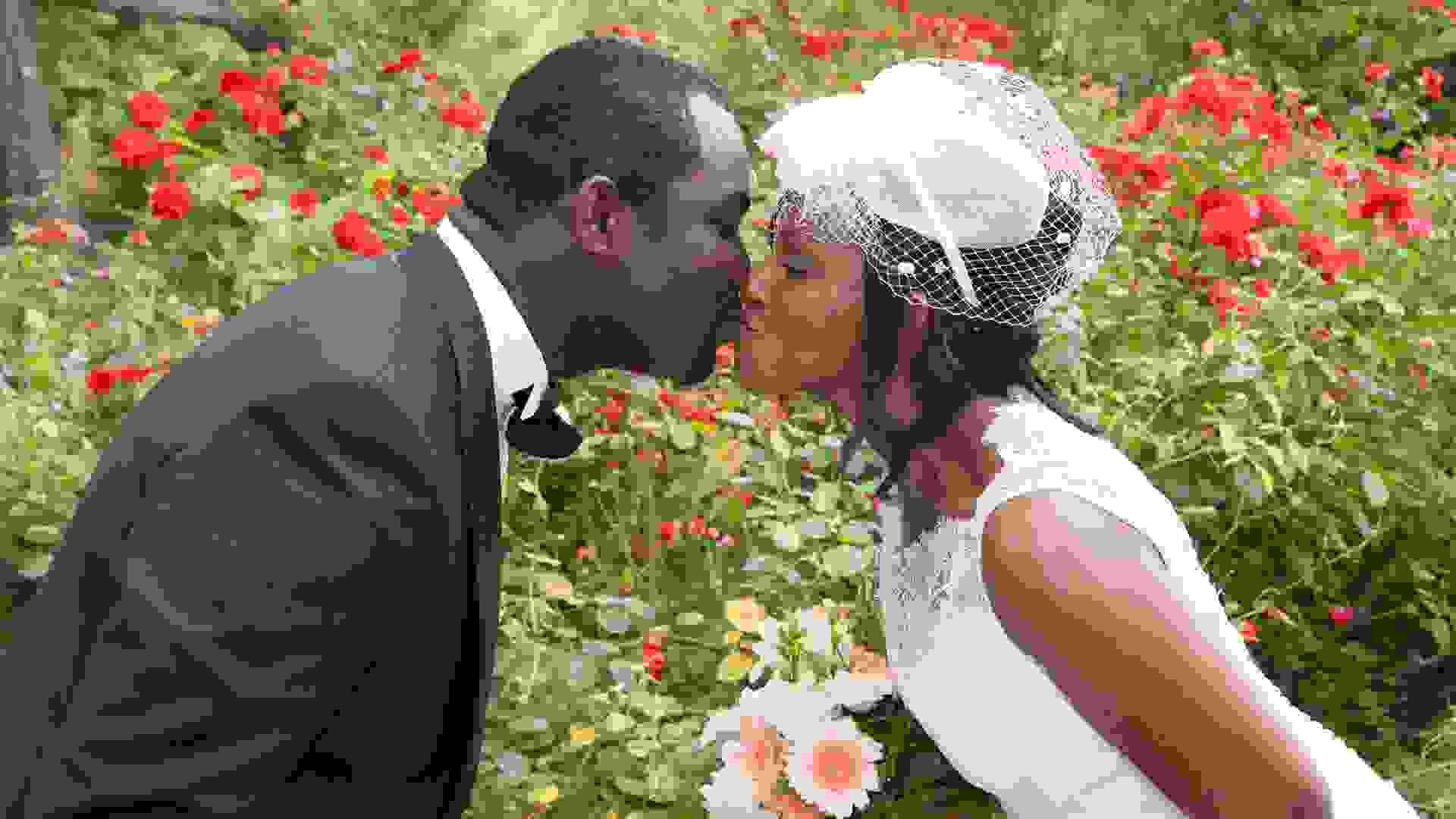 Garden
Cost estimate: $250 and up
Choosing to get married in a garden can offer a beautiful, natural setting, which won't require much in the way of additional decorations as long as you are able to book the venue at an appropriate time. For example, a rose garden might only be in full bloom in the spring. Gazebos, trellises and other unique features can offer nice photo opportunities for wedding pictures. Some gardens might even feature buildings on the property that are available to rent for a reception. Other gardens, however, might only offer more intimate settings that can accommodate a limited number of standing guests, so a larger guest list might be out of the question.
Make Your Money Work for You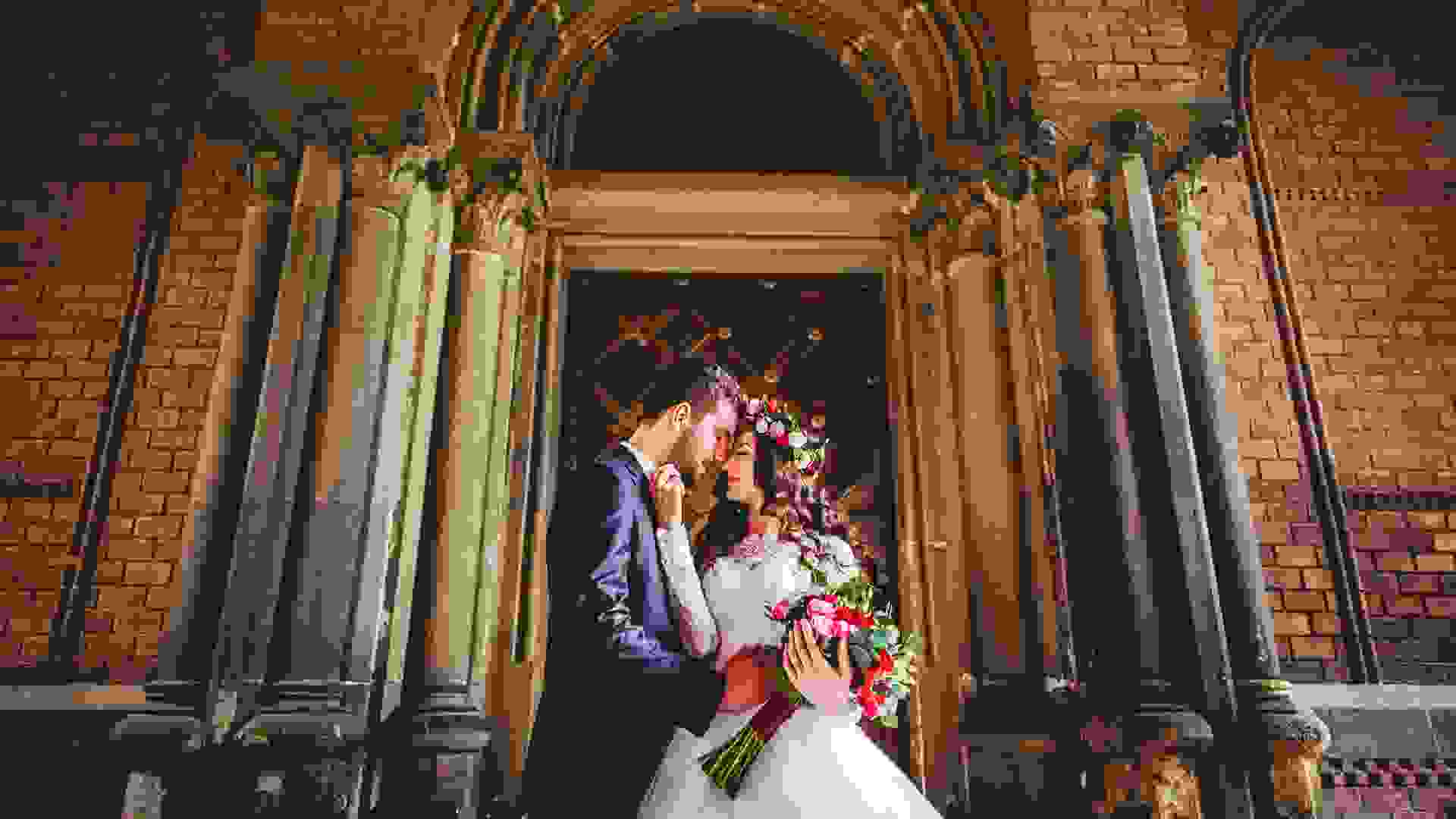 College Campus
Cost Estimate: $150 and up
If you're planning on having your wedding during the summer months when college campuses are generally less busy, you might be able to score a deal — especially if you or your fiancé is a student or alumnus. This could be a fun way to celebrate your marriage and your alma mater at a price that fits within your budget. Plus, colleges often feature a variety of indoor and outdoor event venues, as well as buildings with unique architecture or wide steps that can serve as wedding photo backdrops. As a perk, some schools that aren't in session might even allow wedding guests to rent dorm rooms or eat on campus, which is a plus if you have a number of out-of-town guests attending.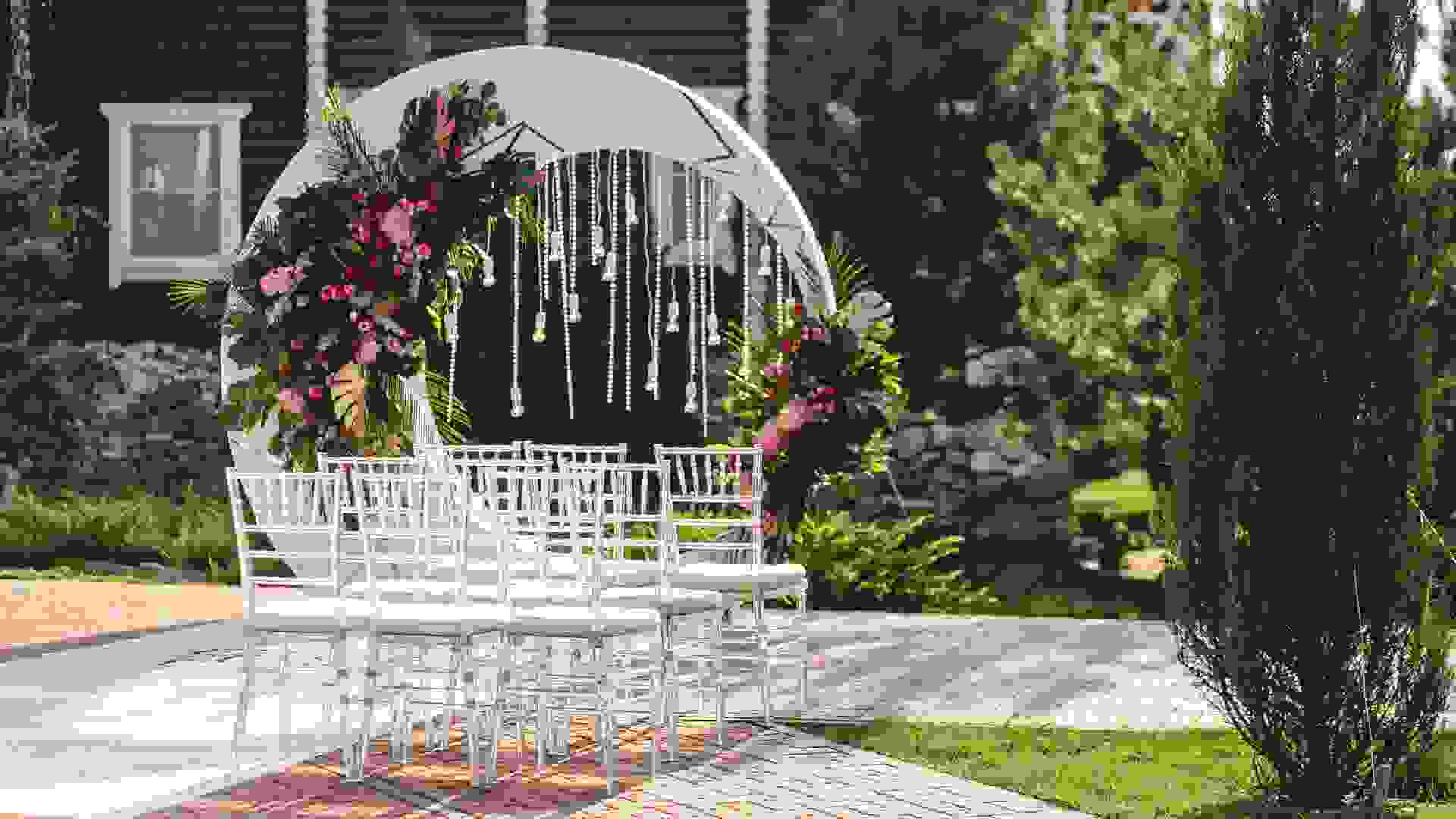 Neighborhood Block
Cost Estimate: $25 and up
If you want to have the option of inviting hundreds of friends and family members to your wedding but a traditional venue is cost prohibitive, consider getting a block party permit, which will allow you to close down your neighborhood block for the event. This option could afford you a ton of creativity and fun for all, such as hiring some food trucks and setting up tables and tents in the street. Before committing to this option, however, you might want to consider the weather conditions, bathroom capacity and how it would impact your neighbors to decide if it's worth it.
Although the permit to close down your block might be as low as $25, you might have to get the majority of households on the block to sign a petition agreeing to the closure. Additional expenses for sound equipment, vendors, street parking, liability insurance or security also might be required depending on location. 
Make Your Money Work for You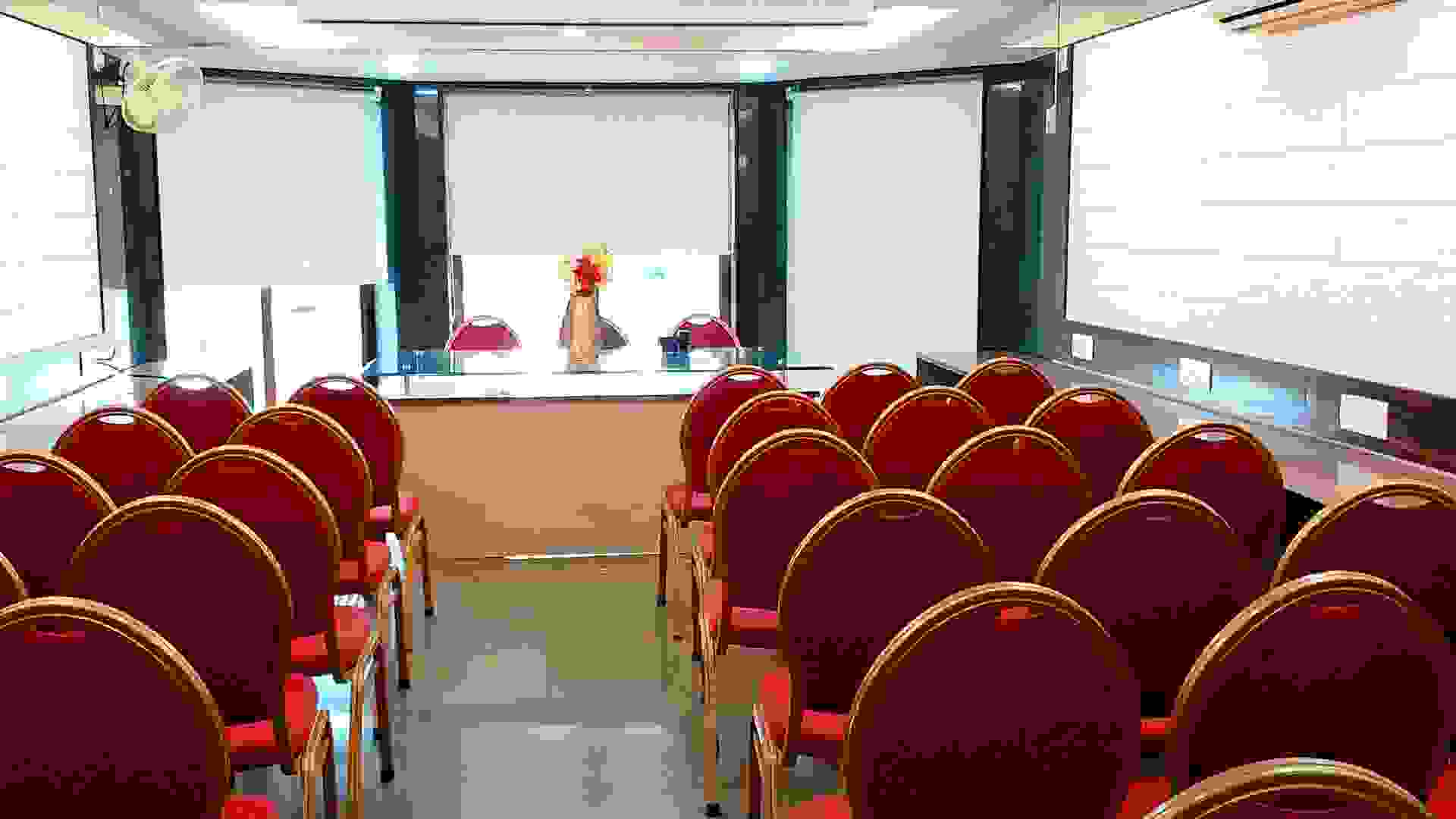 Civic Center
Cost Estimate: $50 to $100 per hour
Depending on where you live, the rental cost for your local civic center might fit well within your budget. Some of these types of venues have various rooms for rent that can either accommodate a large group or offer a more intimate setting. An advantage is that many civic centers also provide tables and chairs within the rental cost. But because a civic center is a multipurpose venue, the space might not have much character, leaving it to you to bring it to life with decorations. Plus, even if the civic center charges by the hour, there might be a minimum time frame you have to meet.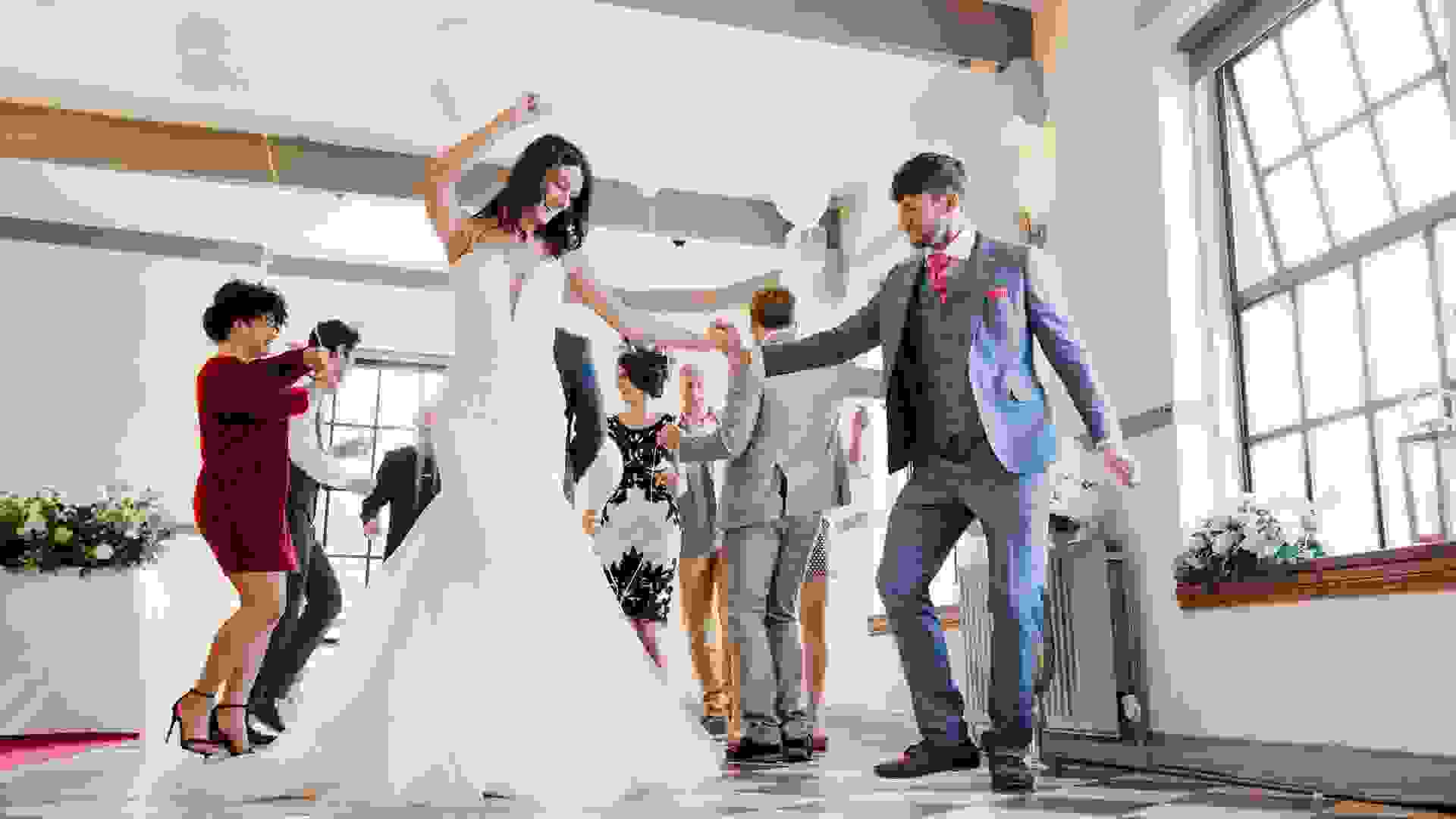 Woman's Club
Cost estimate: $275 and up 
These social organizations, which are known for providing volunteer services to their community, often rent out their meeting spaces for events at reasonable prices. The advantage is that some feature unique properties that can be had for a fraction of the price of other venues. Historic homes accompanied by quaint gazebos and lush gardens are just some of the possibilities.
Rental periods might have a minimum amount of hours you have to book, but prices could be hundreds of dollars lower if you choose to schedule your event during a weekday, instead of Friday, Saturday or Sunday. One drawback, however, is that some of these venues might not be able to accommodate very large groups of people.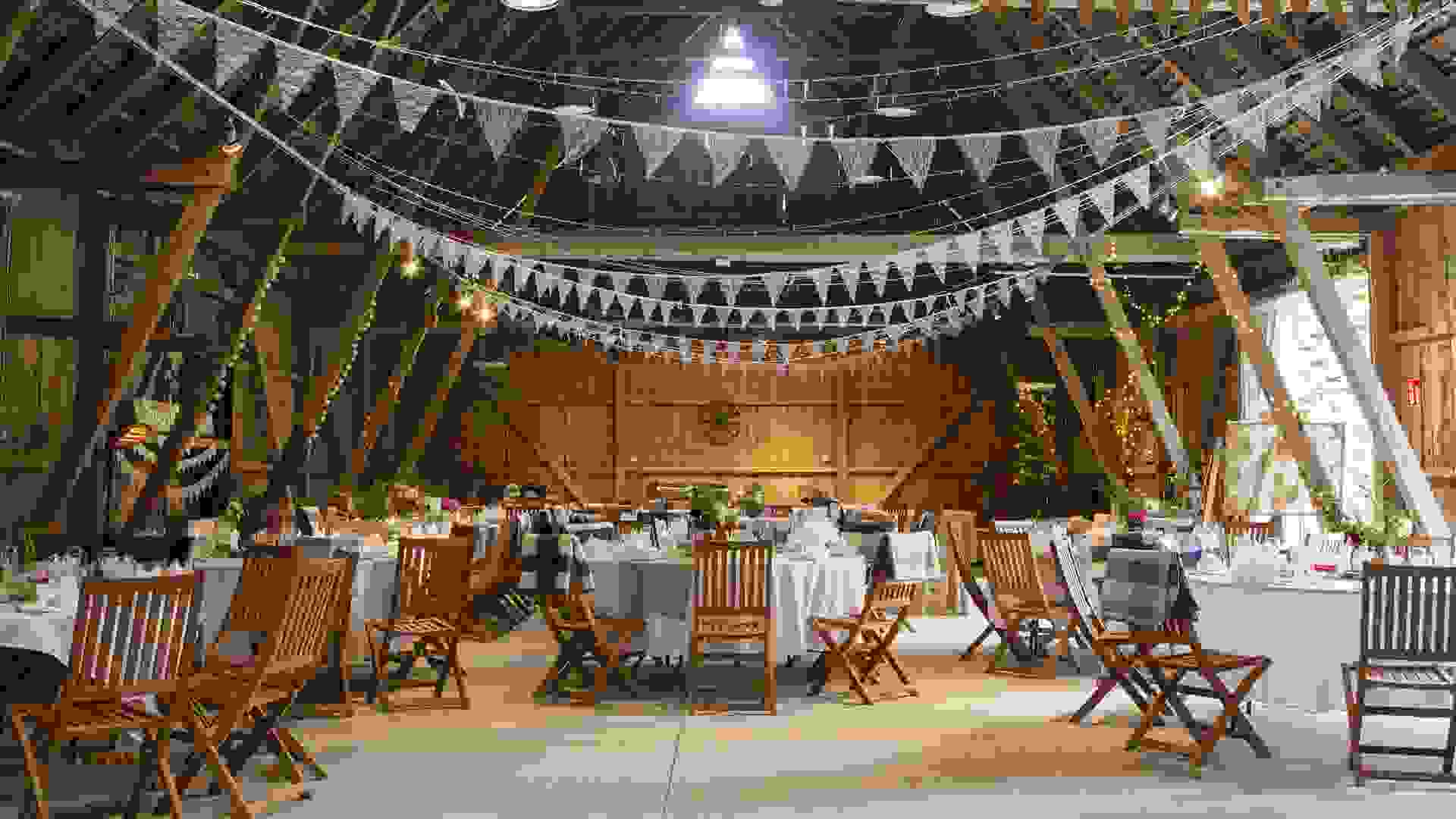 County Fairgrounds
Cost estimate: $175 and up
Fairgrounds often have a variety of indoor and outdoor spaces that can serve as the perfect venue for a wedding. The advantage is that available buildings often boast plentiful space — up to 40,000 square feet in some cases — and can seat hundreds of people, which can take away the worry of trying to keep your guest list to a minimum. Plus, a venue of this size will likely have plenty of parking. Of course, you might need to add the cost of equipment rentals, such as tables and chairs, but some venues might include these extras in the price.
Make Your Money Work for You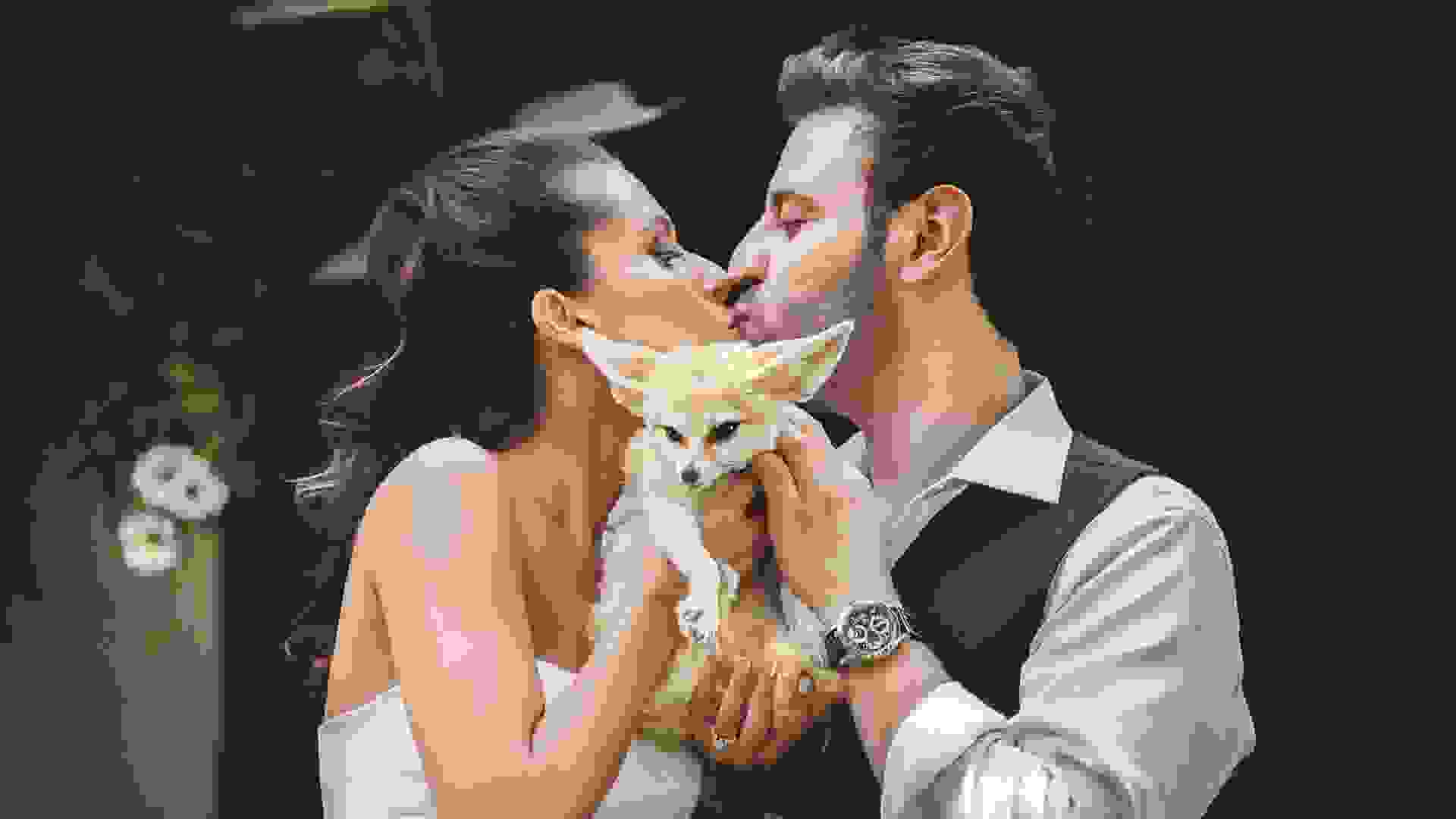 Zoo
Cost estimate: $400 and up
Saying "I do" at the zoo can be a fun and unique choice for your wedding venue that will allow you and your guests to experience an environment that's out of the ordinary, and maybe you can even interact with the animals. To save money, look for zoos that are less in-demand or that have a variety of tiered-price venues. Depending on the venue, you might have to rent equipment, such as tables and chairs, to accommodate your guests. In addition, because you're in a setting with live animals, certain restrictions might apply such as no confetti, glitter, balloons or birdseed.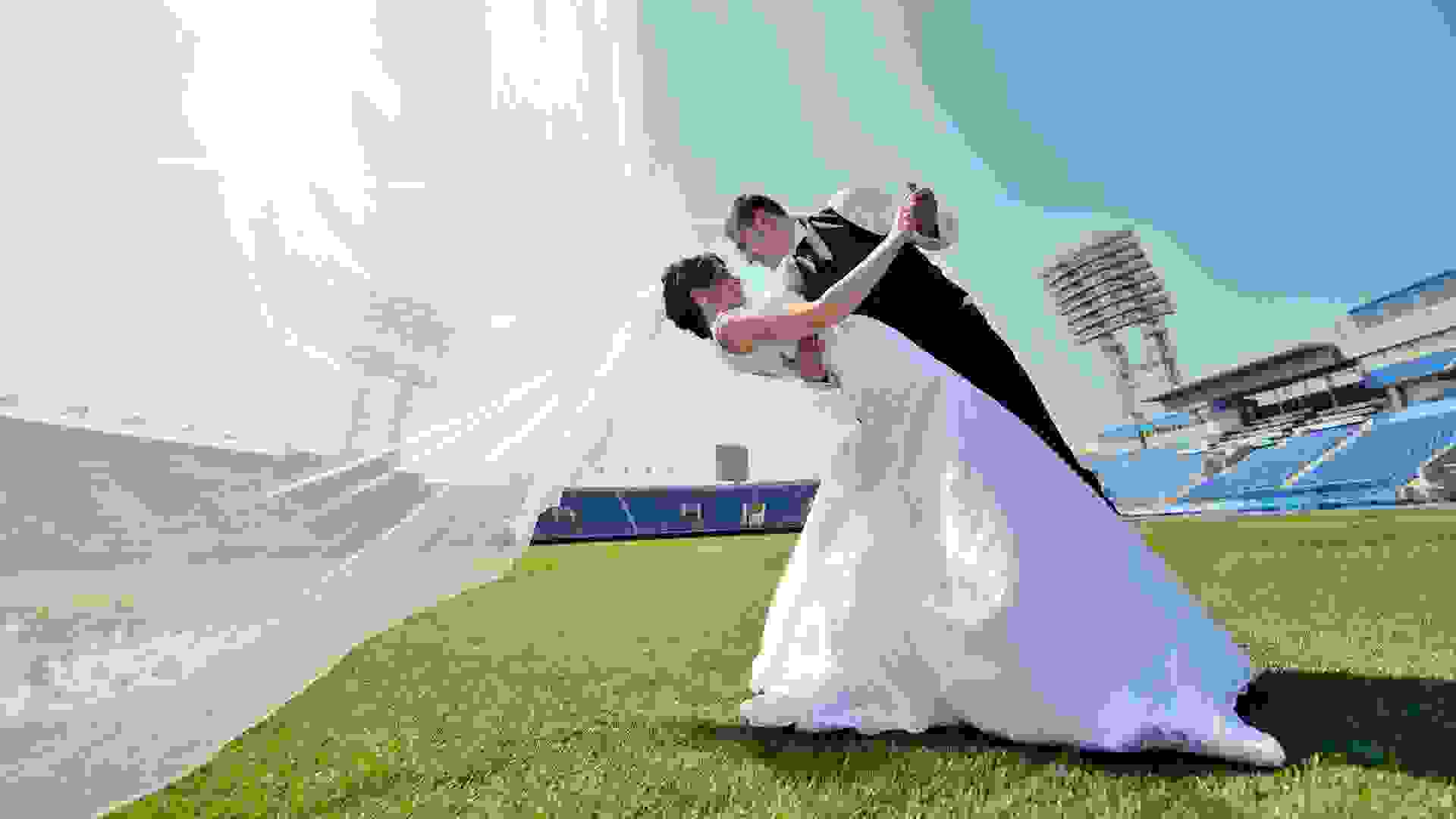 Sports Field
Cost Estimate: $150 and up
Although you won't be able to pull off renting Fenway Park with a tight budget, you might be able to rent a sports field for your nuptials at your former high school or college. Whether you or your fiancé are former athletes or you simply want a sports-themed wedding, getting married on a football or baseball field is an option. The school might also have indoor venue options, such as banquet halls, the football team room or a clubhouse to host a reception.
Although the advantage of this type of venue is space, it could require a ton of legwork and extra money to facilitate your wedding, especially if you need seating on the field. Plus, there's always the possibility of bad weather.
More From GOBankingRates
About the Author