10 Ways to Save Money in April
April is a prime month to save on everything from utilities to flowers.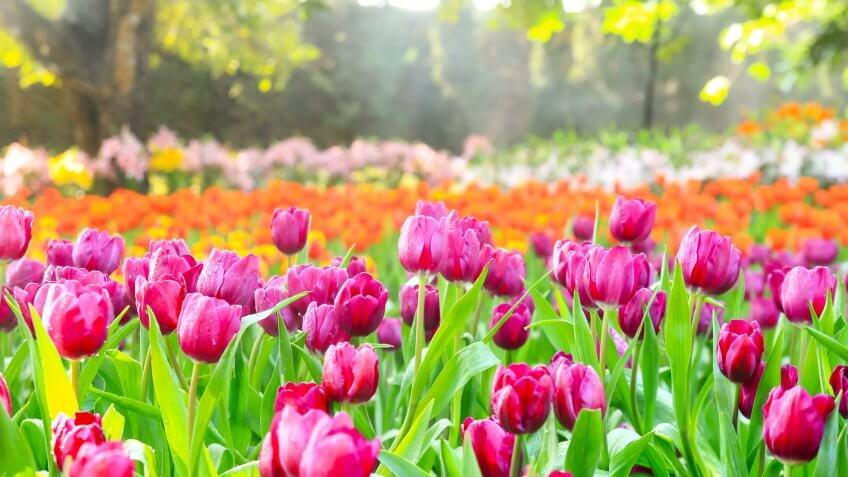 santol / Shutterstock.com
With Easter just around the corner, you'll find deals on holiday-themed items even before the door closes on March. But ways to save money in April aren't limited to baskets and bunnies. Tax Day, National Beer Day and National Grilled Cheese Sandwich Day are just a few lesser holidays offering easy ways to save money. The month is also a prime time to save on everything from utilities to flowers. Here are a few tips for saving money this month.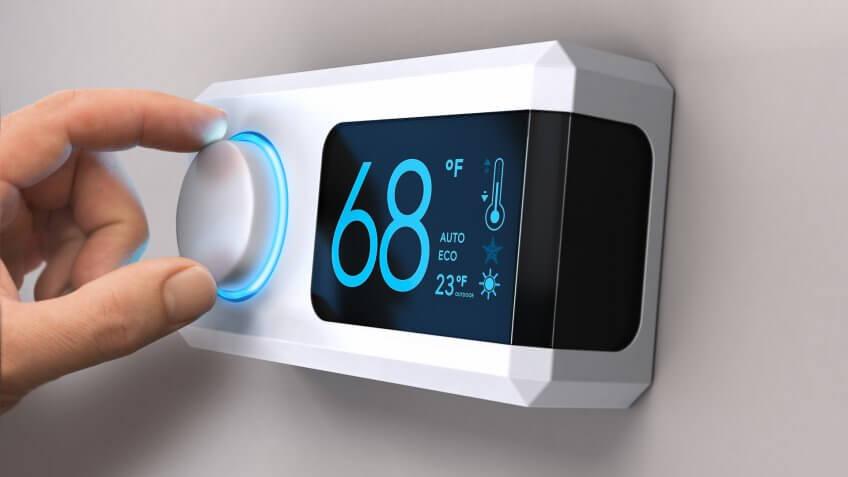 Olivier Le Moal / Shutterstock.com
Adjust Your Thermostat
April brings warmer weather and longer days. Days will be more than an hour longer by the end of the month than they were at the beginning, not counting any adjustments from daylight savings time.
Changing your thermostat settings to prevent unnecessary heating of your house in April is one easy way to save money. Leave your south-facing drapes open during the day to help heat your home when the weather is still mild. The effect will be greater if you remove any energy-saving window sunscreens. Conversely, those living in warm southern climates might want to do the opposite to keep the air conditioning from kicking on prematurely.
Here's another money-saving tip: Have your air conditioning system serviced during the month of April. You'll pay less now with this money-saving strategy than what you would if your system should fail during the summer. Contractors are also less busy during the spring than they are in winter and summer so you shouldn't have to sweat it out waiting for service.
Don't Miss: 8 Energy-Saving Tips and Tricks That Will Save You a Bundle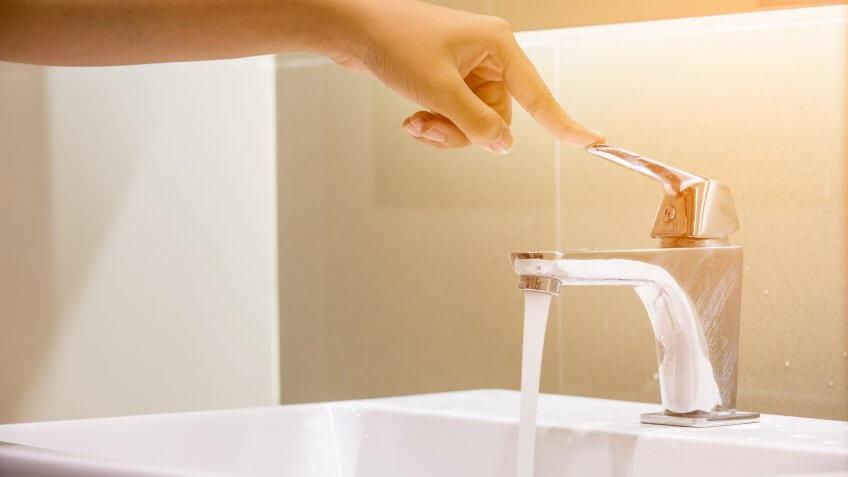 ittipon / Shutterstock.com
Save Water, Save Money
April showers may bring May flowers, but you can stretch them into June with a little careful watering. Collect rainwater to keep your plants hydrated and more money in your wallet, but check to make sure that rainwater collection is legal in your state before you set out to buy rain barrels. You can check out your state's position on the matter at the National Conference of State Legislature's State Rainwater Harvesting Laws and Legislation page.
Some states outlaw collecting rainwater, claiming that precipitation belongs to existing water-rights owners. Others encourage the practice. Virginia, Texas and Rhode Island offer more ways to save money through exemptions or tax credits for consumers buying equipment to harvest rainwater.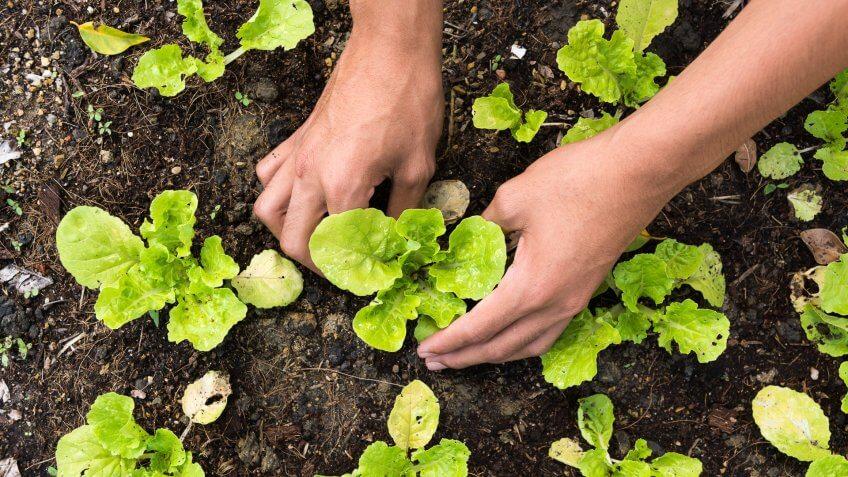 ChaiyonS021 / Shutterstock.com
Plant a Garden
April's warmer days make it pleasant to get outside and work in the garden, so it should come as no surprise that April is National Garden Month.
Save money on buying plants full price at the local nursery by attending free plant exchanges in April where you can swap seeds, cuttings and plants you already have for those you'd like to grow.
Other money saving strategies include trimming your food budget by starting a veggie garden with scraps from your kitchen. It's also a hobby that is practically free. Peppers, garlic, ginger, herbs and many other vegetables and fruits will sprout and give you an unlimited supply of new plants for your garden.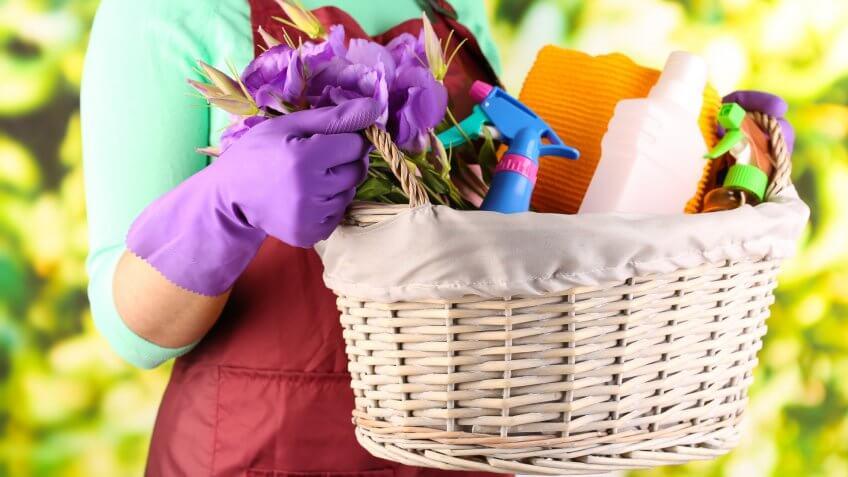 Africa Studio / Shutterstock.com
Clean It Up
The tradition of spring cleaning dates to the earliest times. It's rooted in a pre-electric era when people cleaned out the buildup of winter soot after the weather warmed up enough to open their windows.
April is an ideal time to a buy a new vacuum cleaner. New models come out in early June, so retailers often make room on store shelves by putting older models on sale.
Here's how to save money on spring cleaning products: Learn how to make your own. Some tips include using baby oil to clean stainless steel, saving you $7 to $10 per bottle over specialty sprays. Or add dryer sheets to your home's air filter screens. Dryer sheets make your home smell nice and help keep it dust-free.
Check Out: How to Make Money Off Spring Cleaning Season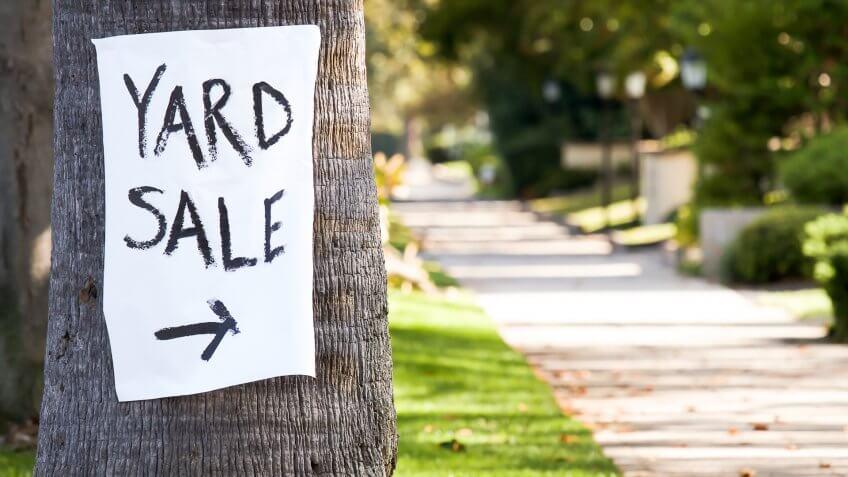 Jerome Kundrotas / Shutterstock.com
Buy and Sell Unwanted Items
Turn your clutter into cash while you're spring-cleaning your home by hosting a yard sale. April's warm spring weather is an ideal time to have a sale when people are eager to get outside after a cold winter.
And it works both ways. Ferret out uber-cheap items that you need at local garage sales or thrift stores that benefited from your neighbor's efforts. Check out local sale groups on Facebook or find freebies at Freecycle.org to save even more.
Alexander Raths / Shutterstock.com
Clean Up Your Eating
April is the time to clean up your eating habits. Ditch processed foods for seasonal fruits and veggies to save money and improve your health. While you're at it, clean out old food in the refrigerator and freezer and restock with fresh items.
Look for cheese, yogurt and other dairy items to go on sale in April. Be sure to check your local grocery ads and pair offers with printable coupons for the deepest discounts.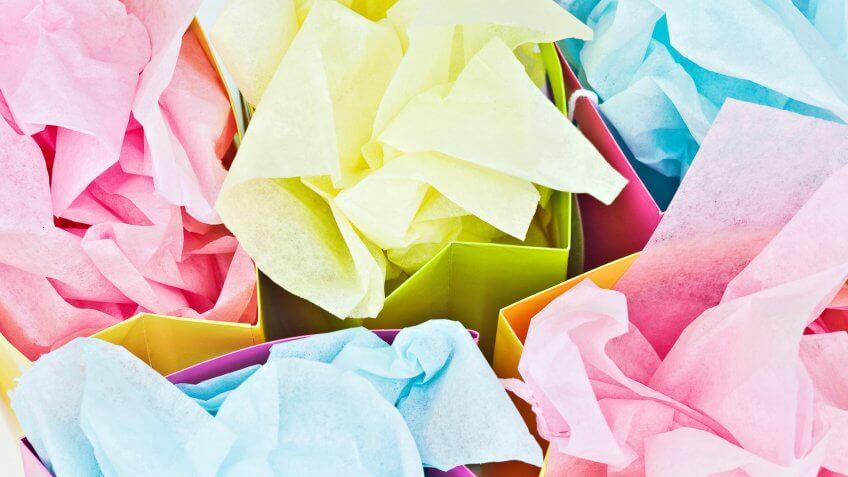 Stephanie Frey / Shutterstock.com
Snap Up Easter Leftovers
Easter lands on Sunday, April 16, this year so Monday, April 17, will be the perfect time to snag significant discounts of up to 75 percent on Easter-themed items at your local retailer. But there's more to uncover at these sales than chocolate bunnies and brightly-colored marshmallow birds.
Pick up pastel-colored Easter wrapping and tissue paper to repurpose for birthday gifts. Prints with Easter animals like ducks, lambs and rabbits make a great substitute for a baby shower or newborn gift.
Plant potted Easter plants like lilies and daffodils in your garden. They'll wilt in the summertime but sprout up again next spring.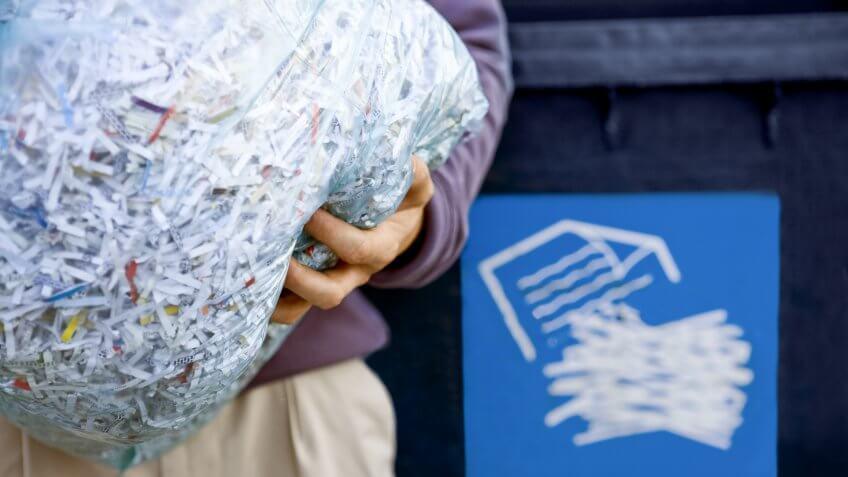 Air Images / Shutterstock.com
Grab Tax Day Freebies
Tax Day — on April 18 this year — is one of the best days of the month to save money.
Clear out tax records that you no longer need to hold onto by taking them to Staples for free shredding. The store lets you shred up to five pounds free each Tax Day, and there's no need to remove staples or paper clips.
Tax Day deals, discounts and freebies aren't just limited to filing your taxes. Last year's offerings were diverse as a free hydroMassage at Planet Fitness, free shaved ice at Kona Ice and a free turkey dog at Hot Dog on a Stick.
Find Out: Here's Why Tax Day is April 18 This Year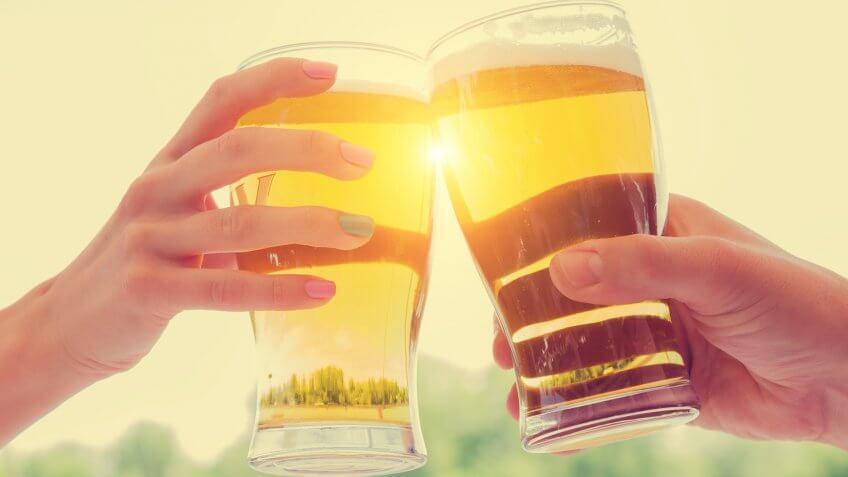 AstroStar / Shutterstock.com
Tip Back a Cold One
Celebrate National Beer Day on Friday, April 7. The holiday commemorates a law that President Roosevelt signed back in 1933, allowing beer to be brewed and sold in the U.S. as the first step to ending Prohibition.
Check out National Beer Day deals and freebies near you. Houlihan's, Applebee's, Chili's and Uno's Pizzeria & Grill were just a few chains offering deals on brews last year.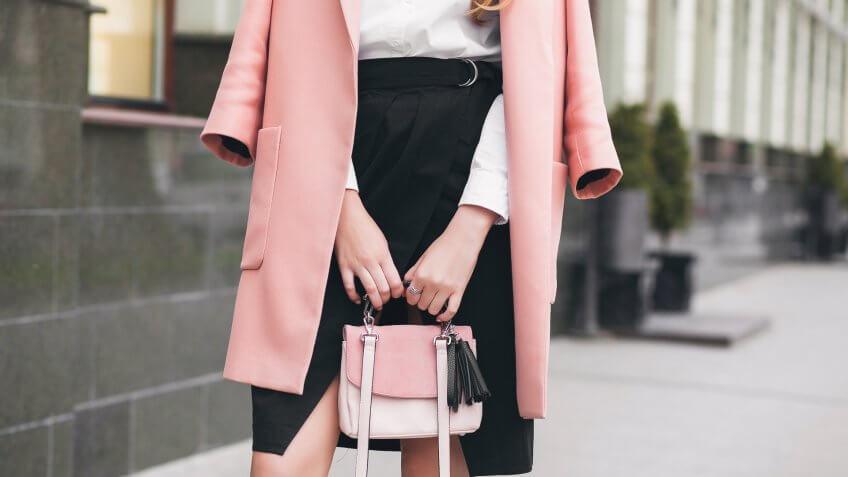 Markevich Maria / Shutterstock.com
Update Your Wardrobe
Have you hit the winter clearance sales yet? April's the time to find the deepest discounts on leftover winter clothing at department stores and other clothing retailers. You might even find items marked down to just a couple of dollars.
Now is also the time to stock up on spring wardrobe items. Retailers begin trotting out these items in early February, and they'll be slashing prices to make way for summery outfits.
Look for modest markdowns of 15 to 30 percent in April when retailers begin discounting items six to eight weeks after apparel hits the racks. The bigger spring discounts will come in May.