Are Generic Brands Really as Good? A Look at 10 Items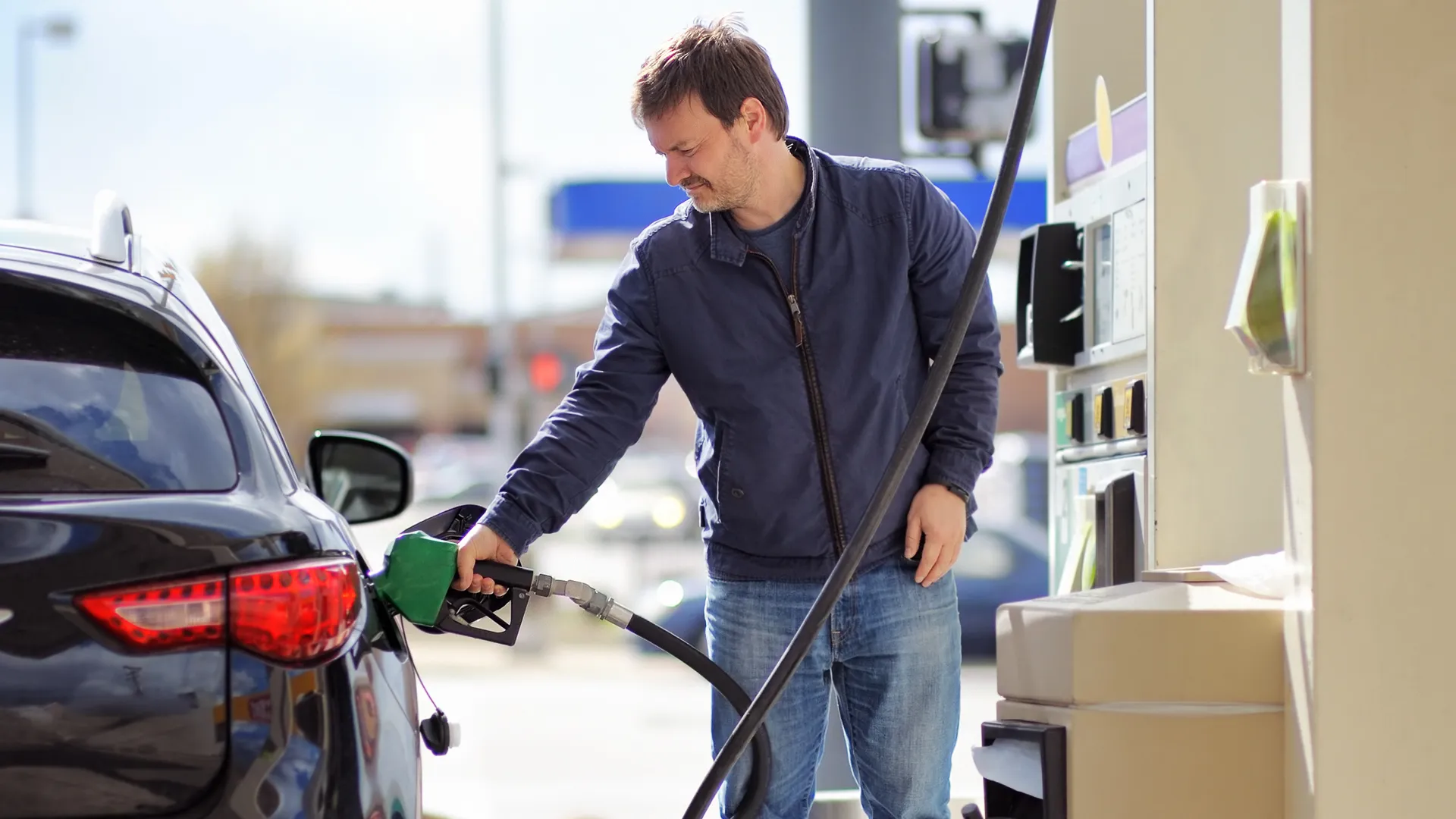 Not too many years ago, cutting expenses by buying a generic brand brought with it an air of compromise, settling for a slightly inferior product rather than brand quality. Today, retailer brands now compete with national brands in quality while still delivering steep savings.
Although not every generic brand meets or exceeds product standards set by national brands, there's an ever-increasing number of generics that come out the clear winner. GOBankingRates checked out store brands competing with national favorites to see if the generic brands are always worth the savings.
Claritin vs. Kirkland Signature AllerClear
Name-brand price: 37 cents per tablet
Generic price: 3 cents per tablet
The better deal: Kirkland Signature AllerClear
Buying knock-off versions of Benadryl, Loratadine or other over-the-counter medications are typically always the better deal. And, generic medications must contain the same active ingredients, dosage form and strength as the name-brand product that it is replacing, according to the U.S. Food and Drug Administration.
Buy Claritin at Costco, and you'll spend just under $40 for 105 tablets that will last you just over three months. But you can pay less at Costco if go generic. For $12.49, Kirkland Signature AllerClear supplies an entire year's worth of the same ingredient, making it the clear winner.
Make Your Money Work for You
Duracell Quantum vs. Kirkland Signature Batteries
Name-brand price: $1.14 each
Generic price: 28 cents each
The better deal: Kirkland Signature
In a Consumer Reports test of AA batteries, Duracell Quantum rivaled lithium batteries for reliability and cost only half as much. Kirkland Signature batteries made the list as the best buy of any of the batteries at just 28 cents each, which is why it's one of the top Kirkland items only Costco insiders love.
If you don't plan to drop loads of money in Costco's warehouse store, you might be better off buying the Duracell Quantum batteries, however. A membership to Costco costs $60 annually, and the generic brand batteries are only available in two 72-packs for $39.99.
EpiPen vs. Epinephrine Auto-Injector by Impax
Name-brand price: $700 per two-pack
Generic price: $110 per two-pack at CVS Pharmacy
The better deal: Impax
If your insurance doesn't cover the EpiPen, a life-saving adrenaline injector for severe allergic reactions, you could pay as much as $700 for a two-pack. The Epinephrine Injection Auto-Injector by Impax is a generic version of Adrenaclick, a cheaper alternative to the high-priced epinephrine pen. In more than a dozen states, you can request the generic medication to save money without having to contact your doctor for an amended prescription.
As with all generic medicine, Impax delivers the same ingredient and dosage as the EpiPen and Adrenaclick. CVS offers the generic auto-injector at its 9,600 locations around the U.S. Impax also offers a $50 off coupon to save you even more money.
Make Your Money Work for You
Tide Simply Clean & Fresh vs. Great Value Laundry Detergent
Name-brand price: $6.97 for 100 ounces
Generic price: $6.28 for 100 ounces
The better deal: Tide Simply Clean & Fresh
Compared to Tide, Walmart's Great Value Ultimate Fresh Liquid Laundry Detergent is the cheaper buy. But with a less than 1 cent per ounce difference, it's smarter to go with the name brand. Tide topped Consumer Reports' Best Laundry Detergent list for years and is the best-selling laundry detergent in the U.S., according to its report.
Consumer Reports cautioned that not all laundry detergents get clothes clean. The publication attributed Tide's effective cold water cleaning to enzymes, which can save you even more per load by letting your hot water heater stay idle.
Taste of the Wild vs. Kirkland Signature Dog Food
Name brand price: $2.13 per pound
Generic price: $1.60 per pound
The better deal: Kirkland Signature Nature's Domain Dog Food
If you want to give your dog grain-free, natural eats without paying nearly $5 a pound for freeze-dried chow like Orijen, both Taste of the Wild and Kirkland Signature's Nature's Domain offer a way to improve your dog's diet with similar formulas.
Both brands contain wholesome ingredients, including salmon or salmon meal, ocean fish meal, sweet potatoes, peas, potatoes and probiotics. Although the recipes vary slightly, both formulas offer the same amount of selenium, fatty acids, vitamin E and zinc. Taste of the Wild guarantees eight times more probiotic microorganisms than the Costco brand. But at half the cost, the generic Costco brand is hard to beat.
Make Your Money Work for You
Honey Nut Cheerios vs. Trader Joe's Honey Nut O's
Name brand price: 24 cents per ounce
Generic price: 17 cents per ounce
The better deal: Trader Joe's
Trader Joe's has offered generic brand versions of Cheerios since 2000, and you can get a box for a couple of bucks. Although comparably priced when you buy larger boxes of the name brand, Trader Joe's Honey Nut O's are still the better buy. Why? They're free of common allergens found in Honey Nut Cheerios that include wheat and corn. Trader Joe's Honey Nut O's also contain real almonds, while Honey Nut Cheerios get their flavor from sunflower oil and undisclosed flavoring.
Huggies Little Snugglers vs. Target Up & Up Diapers
Name brand price: 28 cents per diaper
Generic price: 14 cents per diaper
The better deal: Target up & up disposable diapers
Chances are, your baby came home from the hospital in a Huggies Little Snugglers diaper, so it's natural to want to choose that brand. However, at the price of 28 cents per diaper or more, you'll want to save all you can when you consider the prospect of 6,000 diaper changes before your tot's second birthday, according to the Real Diaper Association.
Target offers some of the best disposable diaper prices out there, with its up & up generic brand selling for as little as 14 cents per diaper. The price-per-diaper holds true whether you buy the smallest package for a $5 bill or the super pack of 108 diapers. If you make the switch, you can save $840 on diaper changes during the first two years of your baby's life, making it one of the best deals for new parents.
Make Your Money Work for You
Shell Gasoline vs. Costco Gasoline
Name brand price: $2.39 per gallon
Generic price: $2.15 per gallon
The better deal: Costco
Top Tier Detergent Gasoline might cost a little extra at the pump, but its additives can help prevent expensive wear and tear on your engine. The specialized gas also delivers better gas mileage, according to a study by AAA.
You won't find Top Tier Detergent Gasoline at every pump across the nation, however. Roughly 50 U.S. brands use the detergent gasoline — including Shell and Costco. Enjoy a savings of more than $3.50 when you make your dollar go further at Costco filling up a 15-gallon tank.
Charmin Ultra vs. Walmart's White Cloud Ultra
Name brand price: 3 cents per square foot
Generic price: 2 cents per square foot
The better deal: Walmart's White Cloud
Toilet paper is one item many people are unwilling to compromise on. The thought of generic brand toilet paper brings to mind rough half-ply paper breaking apart in your hands in a public restroom. Fortunately, Walmart's Great Value White Cloud Ultra Soft & Thick toilet paper challenges that notion.
It took top honors in Consumer Reports' TP Challenge, which checks for features such as softness, strength and dissolvability in water. It beat out Charmin Ultra Soft, the most-used brand of toilet paper in the U.S. in 2016. With the average American using 21,000 sheets of the stuff each year, the savings can really add up.
Grey Goose Vodka vs. Kirkland Signature Vodka
Name brand price: $51.98 for 1.75 liters
Generic price: $30 for 1.75 liters
The better deal: Kirkland Signature Vodka
When it's time for vodka martinis, head to Costco. Its Kirkland Signature 1.75-liter bottle is priced at $20 less than Grey Goose, leaving you money to spend on martini olives or appetizers to nosh. The six-times-distilled booze shares the same water source and distilling process as Grey Goose, imparting top-shelf taste for a bargain price.
Prices are current as of Aug. 15, 2017, and are subject to change.