10 Coupon Hacks To Make the Most of Your Savings

7 min Read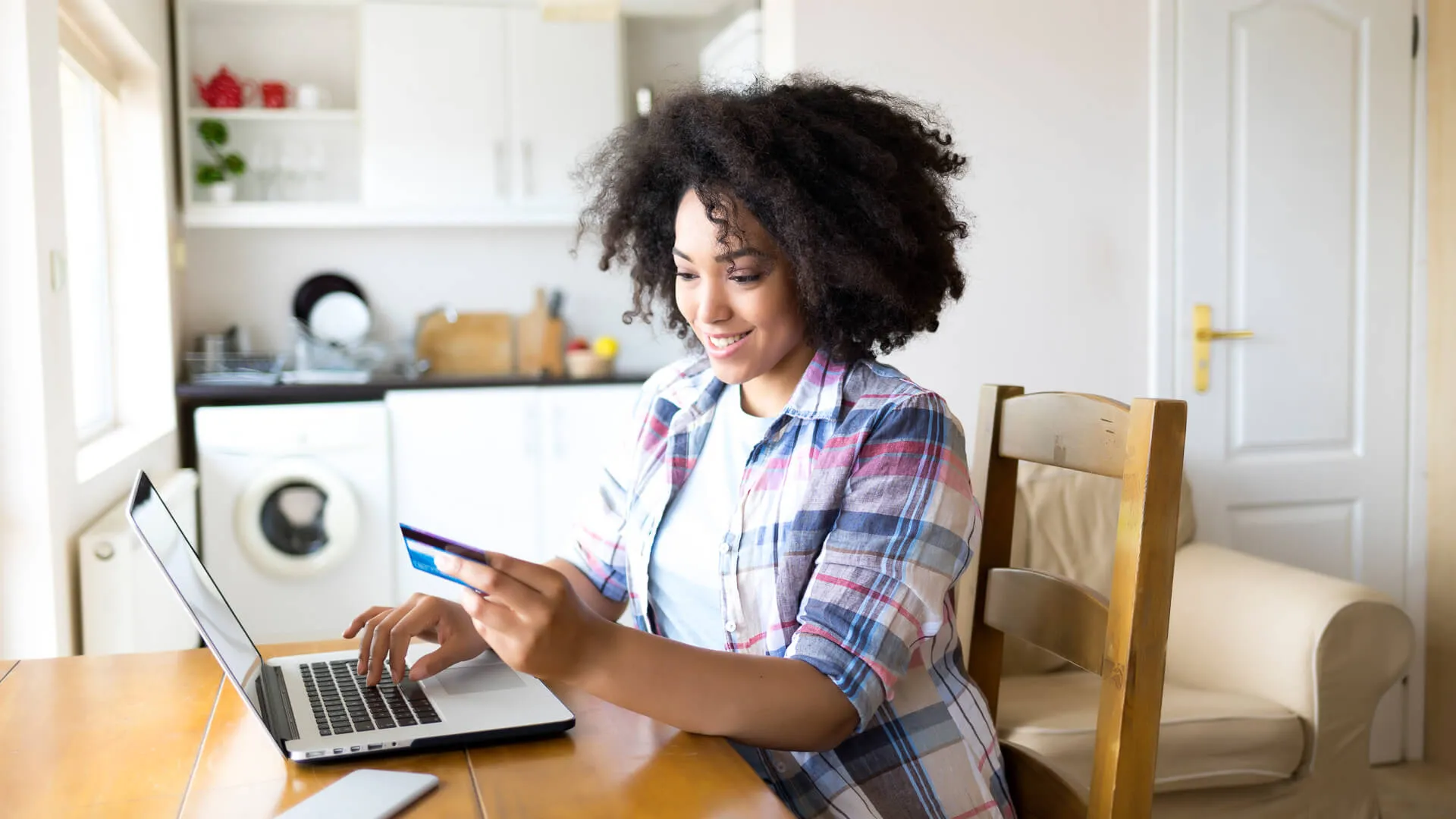 Though the COVID-19 vaccines are rolling out, life has yet to return to any semblance of normalcy. Many of us are still barely getting by financially, unemployed and waiting on those $1,400 stimulus checks like our lives depend on it (which they very well may). We're all adjusted to the not-so-new ways of pandemic living — including doing a ton of our shopping online. 
Read: Shopping Mistakes You're Making and How To Stop
Shopping and saving money don't exactly pair well together, but there are ways to make the combo more manageable; however, you have to be proactive. If you want to make the most of your money while shopping online, it is key to be super savvy and to master all the creative ways to get the biggest bang for your buck — especially when said buck is already stretched thin. 
While the days of clipping coupons from the weekly paper may be mostly over, the world of coupons is alive, well and largely digital. GOBankingRates tapped money and retail experts to learn the 10 best coupon hacks for shopping online.
Make Your Money Work for You
1. Install Browser Extensions
Arguably the best coupon hacks when online shopping is to let a browser extension do the work for you. Honey, Rakuten, Capital One Shopping and RetailMeNot are just a few brands that offer quick and easy plug-ins. 
"Plugins find coupon codes for you and apply them to the shopping cart at the click of a button," said Tana Williams, a personal finance blogger at Debt Free Forties. "No more digging through coupon sites for codes that are most likely expired and only sometimes work."
Williams' favorite browser extension is Honey, which works on Chrome, Safari, Firefox and Opera. "You'll shop as usual, and when you visit the cart page to check out, Honey will pop up and ask if you want to use it. It will then run through its database to find and apply the best coupons available for that site and allow you to choose which you want to apply."
See: Online Shopping Secrets Amazon and Other Retailers Don't Want You To Know
2. Google Coupon Codes, Too  
"Before you shop anywhere, Google coupon codes. Sometimes big [browser] extensions like Honey or Rakuten don't catch every coupon code out there, so Googling helps find ones that might be even better than the ones that those extensions find," said Caroline Vencil. "And this isn't just for big-name stores, either. I've used this for online shops that I was pretty sure wouldn't have any deals, and sure enough, they did. All you need to do is literally search '[name of the website] coupon codes' and check out a few that come up at the top of the list. Some work, some don't, but I've gotten free shipping and 30% off my whole order just by Googling, so it's always worth a shot." 
Find Out: 30 Ways Shopping Will Never Be the Same After the Coronavirus
Make Your Money Work for You
3. Harvest Discounts on Social Media
"There are two ways to harvest discounts on social media," said Scott Nelson, CEO of MoneyNerd. "The first, straightforward way is to follow the brands you like. They'll often broadcast flash sales on their social channels and it's a surefire way to avoid missing out."
"The second way to harvest discounts on social media is sneaky," Nelson added. "If you Google the item you're looking for, then click on a few entries but don't buy anything, brands will target you with ads on social media. These ads will often contain discounts because they know you're looking to buy the product they sell, so they want to encourage you to buy theirs rather than their competitors. Bingo!"
4. Leave Items in Your 'Cart' 
"A great way to gain access to discounts is to leave items in your [cart] on the website, enter your email in the checkout process, then close your browser before paying," said Nelson. "The retailer's software will flag this up as an abandoned trolley, so they'll want to convert your interest in their product into a purchase. They'll email you reminding you to buy their product, and encouraging you by offering a discount or coupon code. If they don't offer this in the first email, it's worth waiting until they email you again."
5. Use Coupon Apps 
"Not many people know this or make use of it, but there are quite a few coupon apps that have a listing of all the companies offering coupons," said Andrew Priobrazhenskyi, CEO at DiscountReactor. "They also have coupons provided there which can be directly printed and accessed or used online. Apps such as Ibotta, Checkout 51 and Mobi have coupons from all across the country in one place. This gives you the opportunity to expand your knowledge in terms of coupons which you wouldn't have been able to access or been aware of otherwise."
Make Your Money Work for You
6. Clear Your Browser Cookies  
"Clear your cookies on the browser and go private (aka incognito) to avoid markups on sites you shop," said Altay Gursel, co-founder and editor at Metriculum. "Most retailers use 'dynamic pricing.' Theoretically, pricing is based on market ebbs and flows. Airline prices, for example, are based on dynamic pricing and often change. The sad secret is that retailers also use this on consumers who visit their sites, supposing that someone who buys a lot from them buys it at any cost. Which means you could be punished for being a loyal customer." 
"But put your pitchforks down because the only way to outsmart retailers at this game is to clear your cookies first and then do your shopping in an incognito window," Gursel continued. "This should trick the retailer into thinking you're a first-time customer, prompting them to give you generous discounts."
Find Out: 20 Ways To Pay Less at Costco
7. Take Advantage of Price-Matching Programs
"A lot of stores will match their competitors' prices," said Lorie Anderson, parenting blogger at Mominformed. "Best Buy, for instance, will match the price of every other store. So, say you find a deal on a TV from Target, but Target is sold out. If Best Buy carries that same TV, they'll match the price. You'll have to call customer service and talk to them about it, but they'll be happy to sell it to you for that price." 
8. Discover Hidden Ads On Facebook 
Sylvia Silverstone, content manager at Womenio.com, gave GOBankingRates the lowdown on finding hidden coupon treasures on Facebook. Here's are the steps she laid out: 
Go to Facebook Ad Library (

https://www.facebook.com/ads/library

)

Click on "search all"

Type in your chosen brand's Facebook page name

Scroll through their active ads to find all coupons and deals
Make Your Money Work for You
9. Stack Coupons Where Possible 
"Some online stores like Kohl's, Target and others let you use more than one coupon per order," said Gabrielle Pastorek, retail and shopping analyst at Finder. "If you can't stack coupons, make sure the best coupon is applied to your cart. [Disregard] offers that may be automatically applied to your order during sales events with a better coupon code if you have one."
See: How Amazon Changed Our Shopping Habits — For Better and Worse
10. Calculate Free Shipping Savings Before Adding to Your Cart
"If there's a minimum purchase amount that you have to hit before qualifying for free shipping, do the math to figure out how much you'll save on shipping before adding more items to your cart," said Pastorek. "For example, if you still need to spend $20 to get free shipping, but the cost of shipping is only $5, you'll still save $15 by passing on the offer. Resist the urge to add items you don't need to your cart just to 'save' on shipping."
More from GOBankingRates
About the Author