10 Things You Didn't Know Amazon Can Do For You
Since it was founded back in 1994, Amazon.com has come to offer hundreds of thousands of items worldwide. Today the online marketplace remains one of the top shopping sites on the web with nearly $90 billion in annual sales. It also has evolved to offer unique features, from special discounts and shipping options to services like a gift registry.
Amazon loyalists, as well as other shoppers with a strong interest in finding the best bargains, take note. You may be missing out on ways to save more on Amazon.com. Take a look at some of the lesser-known services available through Amazon.com.
1. Monthly Subscriptions
Looking to save on items you purchase on a regular basis? Amazon's monthly subscription service, known to savvy shoppers as "Subscribe & Save," offers a 15 percent discount to shoppers who order the same goods on a recurring basis; however, they must have at least five subscriptions. Subscribers can also receive free shipping.
Cost of Service: Free and you can cancel at any time
Related: 14 Websites That Give Huge Savings to First-Time Shoppers
2. Two-Day Shipping
Amazon Prime offers many features, but probably the most popular is the free two-day shipping. Many of the 200 million-plus items on Amazon.com are eligible for this shipping service, which helps shoppers in need of a last-minute gift or who are unable to get to a store to shop in person.
Cost of Service: $99 per year
3. Compare Contractors
Find a licensed home repair or service professional instantly with Amazon Home Services. Shoppers can look for local service providers for electrical work, plumbing and more. Contractors compete with one another on pricing, allowing buyers to purchase services at competitive rates. Amazon Home Services is available in select cities.
Cost of Service: Free
4. Discover Launchpad
This is where "inventions take flight," Amazon declares on its Launchpad home page, which curates cutting-edge products from the latest startups. Items here include smart gear, gadgets and items for the home.
Cost of Service: Free
5. Make Way for Handmade
Move over Etsy.com and make way for Handmade at Amazon. This relatively new area of Amazon.com is your one-stop shop for homemade goods and wares. Items also include used and refurbished collectibles.
Cost of Service: Free
6. More for Mom
Moms are busy women. Amazon recognizes this and has introduced Amazon Mom, a service that provides extra savings for Amazon Prime members. Amazon Mom features free two-day shipping on millions of items, 20 percent off diaper subscriptions, a 15 percent baby registry completion discount, early access deals and more.
Cost of Service: Free with your annual $99 Amazon Prime membership
7. Gift Registry
Online shopping is so popular today that soon-to-be spouses are placing their gift registries online at Amazon.com. There are also baby gift registries for moms-to-be. Amazon offers a 10 percent completion discount on certain items in a registry. Additionally, details about the special event can be added to the top of the registry. An offshoot of Amazon's registry service is the "Wish List" tab on the website, which allows users to make lists for children's' birthdays, family gatherings, anniversaries and more.
Cost of Service: Free
8. Unlimited eBooks
You've no doubt heard of Kindle, which is Amazon's own electronic book-reading device. Amazon.com also offers hundreds of thousands of eBooks for sale every day. Books go on special occasionally and can be purchased for as little as 99 cents. For bookworms, try out Kindle Unlimited, a service that allows you to download unlimited eBooks, digital recordings and more.
Cost of Service: $9.99 per month
9. Past Purchases
Did you know that Amazon keeps a record of all of your purchases? Simply log into your account, click on "your account" and then "your orders." Here you will find orders dating back longer than you might remember. Each order lists your purchase, the cost of the item and the vendor. Looking to re-order something you purchased in the past? It couldn't be easier. 
Cost of Service: Free
10. Gift Cards
Amazon.com sells gift cards in a special section on its site. Shoppers can opt to have a gift card mailed to their address or to the home of the recipient with free one-day shipping. Alternately, shoppers can opt to print a gift card immediately at home or send an eGift card instantly.
Cost of Service: Free
Are you using Amazon.com to your benefit? If not, try out some of these services today and become an even savvier online shopper.
About the Author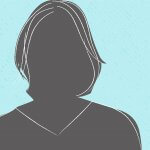 Holly Hammersmith is a Cleveland-based writer. She started her career as a reporter in the daily newspaper industry. Later she worked for Fortune 500 financial services company Lincoln Financial Group, writing and editing marketing and communications materials for over 8,000 financial advisors and assistants.