5 Best Companies for Free Samples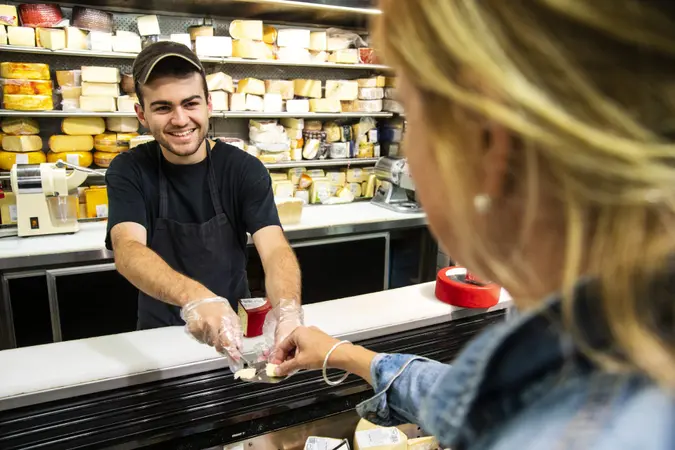 Fertnig / Getty Images/iStockphoto
Any personal finance expert will tell you that the best way to save money when shopping is to create a budget, only buying the items that you know you need. They'll also advise you to avoid purchasing sale items for the mere sake of getting a steal, and to not be lured in by various incentives retailers promote like "buy one, get one free." What's less talked about, however, is that many stores offer freebies when you make a purchase. 
Check Out: 75 Birthday Freebies: Free Stuff for 2021See: Are You Missing Out on Free Money? 80% of Americans Aren't Taking Advantage of COVID Relief
In other words, you can buy something you need and score a little something extra — or in some cases buy nothing at all! Can this be helpful in the grand scheme of savings? Retail experts argue that it can be, and also stress that certain brands do a better job of adding some free swag to your purchase than others. 
What brands, you ask, and how do they actually help your wallet in the long run? Here's what the experts told us. 
Motherhood Maternity Is a No-Brainer for Moms
"When you make a purchase from Motherhood Maternity, you get a free goodie bag filled with coupons and a few freebies," said Andrea Woroch, money-saving expert. 
"In the past, I've received a baby bottle and pacifiers. I found this helpful because I wasn't sure which brand to buy and heard from other moms that it's best to test out a few before committing as you can't be sure which your baby will take," Woroch said. "Getting these freebies gave me the opportunity to try a new brand (MAM) without spending money. And, because I made a few purchases at this store, I got a few free bottle/pacifier samples to stock my baby bag with at no cost."
Make Your Money Work for You
Find: Things You Can Get For Free in Every StateSave: Cut the Cable Cord in 2021 With 3 Completely Free TV Apps
Amazon Is Also Good for Mamas on a Budget
Another company that rewards moms-to-be is Amazon. They'll give you free swag just for signing up for a registry with them. 
"Upon creating a new Baby Registry at Amazon, you will receive a surprise box of items for parents and baby valued up to $35," said Woroch. 
Beauty Maniacs Can Discover What To Buy and What To Skip at Sephora
"At Sephora, beauty samples are bigger and better than what you regularly see given out [at other stores]," Woroch said. "You can redeem your Beauty Insider points for deluxe samples of popular products and brands. While this is a great way to test new items, they actually last a long time and can offset costs of your favorite goods. Or they're great for your travel bag. Plus, when you redeem individual rewards of 750 points or more, they ship free with no merchandise purchase required."
Discover: These Beauty Hacks Will Save You Big BucksRead: 10 Super-Cheap Beauty Products With Amazing Amazon Reviews
Taste Products for Free at Trader Joe's
"If there's ever a product you want to try at Trader Joe's, you can ask an associate if you can try it and they'll open the package right there for you to do so," said Julie Ramhold, senior staff writer at DealNews. "This probably varies by location, and obviously it needs to be within reason, but when it comes to things like candy bars or bags of snacks, there's a good chance they'll be willing to accommodate you. Just don't be too demanding and show your appreciation by buying the products you like."
Make Your Money Work for You
Costco Is a Must-Go for Samples
"The warehouse store is known for handing out great samples to try while you shop," said Ramhold. "The great thing is that you get to see how much you like something before buying a huge package of it, so you'll know ahead of time if it's worth it. And the different samples vary – while there have been things like pizza and ice cream to try out, there's also been healthier options as well – for instance, maybe your store will have a sample of a collagen mix to try. And there have been beauty products available for sampling, as well."
More From GOBankingRates
Last updated: July 14, 2021