Amazon Prime Price Hike: Is It Worth It?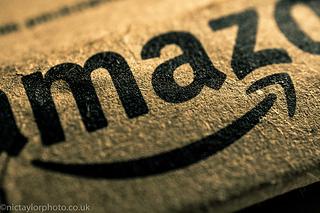 For the first time since starting the Prime program, Amazon is raising its prices. The cost of an annual membership for Amazon Prime will increase from $79 to $99 a year, while Amazon Student members will pay $49, the online retailer said in an update on its website.
Though Amazon had discussed raising the price to $119 a year, according to CNN Money, it settled on the slightly more modest hike of $20, a 25 percent increase.
Many Prime members love the service for its money-saving features: Free two-day shipping for eligible purchases, free streaming from Prime Instant Video and access to books in the Kindle Owners' Lending Library. But with the price hike taking at least a $20 chunk out of users' savings, is Amazon Prime worth the cost?
Related: Amazon vs. Netflix: Whose Original Content Will Win Out?
Are Amazon Prime Shipping Savings Still Worth It?
"There are two kinds of companies: Those that work hard to lower prices, and those that work hard to raise prices," Amazon CEO Jeff Bezos is fond of saying, according to Bloomberg.
From Amazon's point of view, Prime offers plenty of value to justify a $20 price hike. But for many customers, the price increase will mean it's time to review their shopping habits and determine if the price of Prime is worth the savings offered.
Make Your Money Work for You
Most Prime subscribers use the service to save on Amazon shipping costs. But it only takes a purchase of $35 or more to qualify for Amazon's Super Saver shipping option at checkout, which will provide standard shipping that takes five to eight business days, free of charge.
Users that value the convenience of shorter shipping times, however, might want to opt for Prime's free two-day shipping. Also, for users who shop at Amazon as frequently as once a month or more, Prime will offer bigger savings on shipping.
Amazon's Prime Instant Video and Kindle Lending Library can also offer a great range of content. With the new price, Amazon Prime costs $8.25 a month — comparable to the $7.99 Netflix charges for a monthly subscription. This might add value for some users, particularly those who want to save money on their cable bill.
Amazon Accused of Hiding Shipping Costs for Prime Users
The free two-day shipping offered through Amazon Prime isn't free, however, claims a lawsuit filed last Friday by Marcia Burke of Alabama. ABC News reports that the lawsuit claims that Amazon encouraged vendors to artificially inflate prices for Prime-eligible items, to help cover the cost of shipping.
The lawsuit claims that under this method of pricing, the price of shipping would be included in the original price of the item, so a Prime member would still pay for shipping without knowing it.
"For example, if the price of an item is advertised for $10 with $3.99 shipping and the [vendor] wishes to match or top their price, the [vendor] would charge $13.99 or higher," the lawsuit alleges, per ABC News.

Photo credit: Nic Taylor Photography