America's 10 Best and Worst Retailers for Summer Savings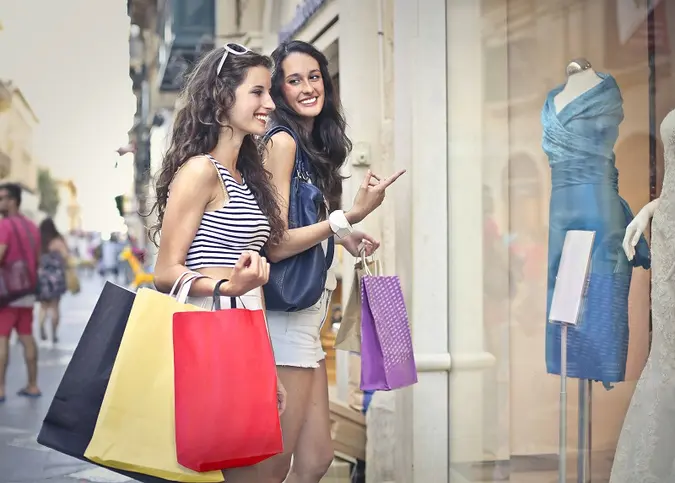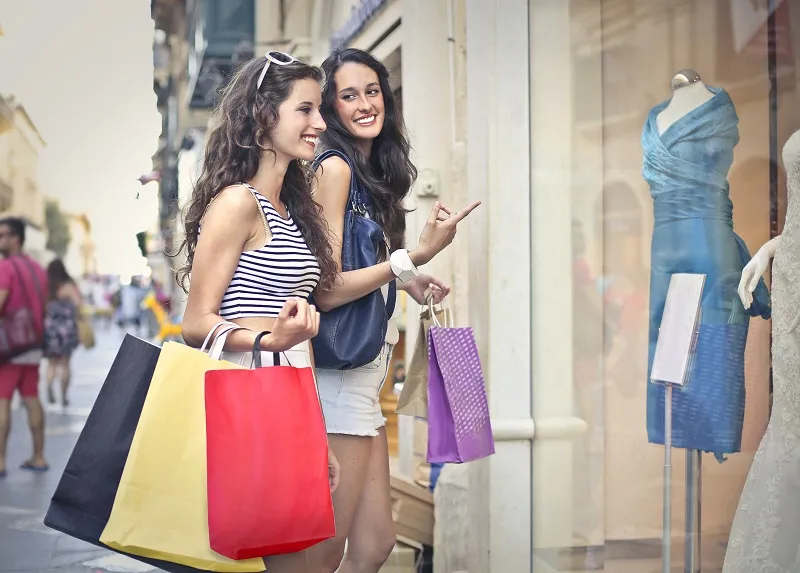 For most, summer is a time for family vacations, backyard barbecues, lighter fashions and — hopefully — big summer sales. After all, who wants to pay retail for all those summer goodies?
But some retailers are better than others at holding summer blowouts and back-to-school sales. So we asked bargain experts which retailers were best — and worst — for cutting prices during summer on everything from patio furniture and summer fashions to back-to-school supplies and laptops.
Best Retailers for Summer Bargains
Looking for sure bets on finding some cool summer bargains? You can expect big sales from these 10 retailers, some of whom will offer more than 80 percent off clearance items during summer. Get ready for deals on patio furniture, shoes, computers and back-to-school supplies.
1. Walmart
It's no secret that Walmart is a great place for low-priced products any time of the year, but summer is especially thrifty, said Benjamin Glaser, features editor at DealNews.com.
"Walmart is my top pick for summer deals because of the deep discounts and the broad range of goods they sell," he said. "There are great deals on everything from patio and dorm room furniture to back-to-school supplies." You can find discounts of 65 percent and more on summer favorites like patio furniture and kitchen appliances during the store's Labor Day sale, for instance, and patio items as low as $2.36.
2. Target
Here's another retailer that made its name on discounted items, and Target shoppers can expect some of their best summer deals at the discount giant.
Make Your Money Work for You
Target offers a virtual one-stop-shopping deal center, said Glaser, with deep discounts and clearance sales on items in a huge variety of categories. So if you missed its Black Friday in July Sale on July 10, don't worry, because deals will run straight through September, said Glaser.
Related: 23 Savings Hacks for Target
3. Best Buy
If you're in the market for a computer, either a Mac or PC, wait till August and check the discounts at stores such as electronics giant Best Buy, said Glaser.
"August is actually the best month out of the year to buy a computer," he said. And each summer, Best Buy lives up to its name, added Glaser, offering deep discounts on many electronics, especially computers.
4. Gymboree
Looking for clothes for the kids? Gymboree might be one of the hottest spots for cool savings this summer, said Kendal Perez, a savings expert with CouponSherpa.com.
What makes it such a great deal? One thing is the simplicity and extensiveness of its sales. Try 50 percent off school uniforms and up to 70 percent off clearance items, she said.
5. Office Depot
When it's time to get supplies for school, Office Depot is consistently head of the class, said Perez. That's because it offers many loss leaders to get customers in the door, where it hopes to sell them higher profit-margin items like computers and desk furniture, she said.
"After shoppers spent $5 last year, Office Depot offered pocket folders for a penny, plus kids' scissors, protractors, rulers and glue for a quarter," she said. She expects similar deals this year. So if you can avoid the urge for a new laptop, you can score.
Make Your Money Work for You
6. Staples
Another A+ goes to Staples in the back-to-school supplies deal department, said Perez.
"Last year, basic supplies like pens, pencils, pocket folders and notebooks ranging in price from a penny to a quarter were offered after customers spent $25," she said. This year, so far, Staples is offering 25 percent off school supplies if you buy a backpack through Aug. 1 and $300 off a Toshiba laptop.
Related: 84% of Americans Think You Spend Too Much on Back-To-School Shopping
7. Sears
Another spot where you'll find hot summer deals in just about every category is Sears, said Glaser. Its clearance sales during summer are impressive, he said, with additional discounts expected on Labor Day.
"We always encourage people to wait as long as possible to buy patio furniture," he said. "The later into summer, the less expensive it will be."
8. Famous Footwear
Who can resist a new pair of shoes at a great price? Famous Footwear knows you can't and is among the best at feeding that fetish, said Perez.
"Last year, the store offered 15 percent off most purchases through mid-August," she said. This year, she's expecting equally good deals, and currently CouponSherpa has coupons for $10 off $50 purchases and other special deals. Famous Footwear's clearance items are also famously good — try dozens of styles at least 75 percent off.
9. PacSun
Is there a more summery retailer than PacSun? And summer is definitely its time to shine with its extreme summer sale.
With 50 percent off women's sunglasses and an extra 50 percent off markdown items, you'll likely find a way to grab a summer deal here, said Perez.
Make Your Money Work for You
10. Microsoft Store
It may not have the artsy-cool vibe that the Apple Store has, but one thing the Microsoft Store does have is great summer sale items, said Glaser.
In fact, it easily ran away with the prize for most good laptop deals — 39 percent of the finds — on the DealNews list of best deals on computers, he said. Consider that the store offers up to $500 off laptops right now. Some would say that's pretty cool.
Worst Retailers for Summer Bargains
If you're looking to upgrade your wardrobe, grab that new grill or just take the family out for some trending Mexican food, summer might not be the time to do it. At least, not if you're planning to visit one of these discount-allergic retailers.
1. Apple Store
The cool kid on the block ain't so hot when it comes to summer sales and saving money on computers, said Glaser. Great products, wonderful setting, not-so-awesome discounts.
While Apple does have the occasional sale, you can usually get a much better deal on a Mac from Amazon or Best Buy, he said.
2. Prada
Prada sounds expensive rolling off the tongue. Prada sounds like the finest parts of Italy. Prada spent an estimated $80 million to sponsor a boat for the last America's Cup.
Prada does not sound like a summer sale. And, in fact, unless you want knock-off versions of Prada, you are likely paying full retail, said Perez.
3. Louis Vuitton
Dramatic European models shot by Bruce Weber on elaborate sets are not exactly the sort of imagery that screams summer sale.
Make Your Money Work for You
"Good luck finding discounts from Louis Vuitton," said Perez. Why? Because deep discounts do not support the luxury image and exclusivity of the brand.
4. Chipotle Mexican Grill
This restaurant chain, with more than 1,700 locations worldwide, is popular but not because of discounts.
"We never see coupons for Chipotle," said Perez. "Every once in a while they'll have a free burrito offer, but for the most part, their deals are few and far between."
5. Herm
è

s

When the word "Paris" is right under the name in its logo, assume you're not gonna get it on sale.

"Hermès and other fashion houses don't offer coupons, deals or sales directly from their retail stores," said Perez. After all, big red summer sale signs don't scream Paris.
6. Chanel
That classic Chanel bag you've always coveted? Don't bother waiting for it to go on sale. It likely won't, said Perez.
In fact, Chanel so rarely has sales, let a lone big summer blowouts, that certain bags, like its iconic 2.55 bag, actually increase in value over time, Retail Gazette reported. Hmm, does that mean it's on sale today at full retail?
7. Bose
If you're like most people, when you hear Bose, you hear quality. And quality almost never comes cheap — as in Bose stores almost never have sales, said Perez.
"Like Apple, you're better off purchasing these products from third-party resellers like Costco or even Verizon," she said.
Make Your Money Work for You
8. Abercrombie & Fitch
Even during the recession, when luxury lines all around it put products on sale to stay afloat, Abercrombie & Fitch kept its regular prices.
And here's the thing: It survived and retained its status as a luxury, quality brand. What did it learn? Apparently, it pays to almost never discount or coupon.
9. Weber
Summer would be a great time to get a smokin' deal on that Weber barbecue, right? Wrong. "We watched one we eventually bought at full price for years and never saw the price budge, regardless of the season," said Perez.
She said the only surefire way to get any discount is to buy discount gift cards at sites like Gift Card Granny for stores that carry Webers, like Lowe's. "You can save around 10 percent doing this," she said.
10. Yves Saint Laurent
Another luxury retailer. Another Paris under the logo name. Another no-sale signatory, said Perez.
"Since their clientele is primarily the uber-wealthy, offering discounts actually hurts their brand as they lose the exclusivity that makes their wares covetable," she said. Basically, Paris is still expensive in the summer.