Are Dollar Tree, Dollar General, Family Dollar Open on Memorial Day?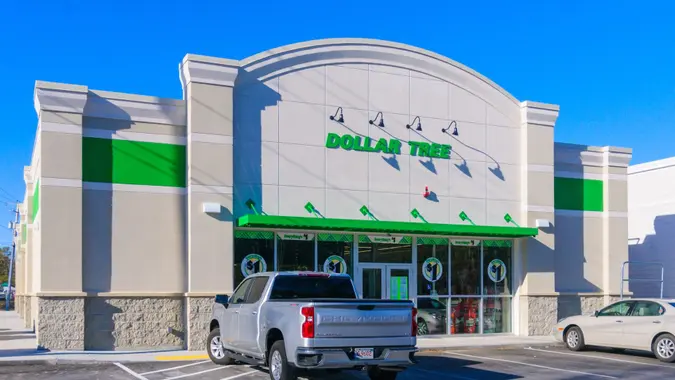 KenWiedemann / Getty Images
Memorial Day is big business for retailers because it marks the unofficial start of summer, which means consumers load up on everything from travel gear and outdoor supplies to every barbecue accessory under the sun. Memorial Day is perhaps best known for mattress and furniture sales, but you can also score deals at deep discount chains like Dollar General, Dollar Tree and Family Dollar.
Dollar Tree: 12 High-Quality Items To Buy in May
More: Demand for Gold Is Up. Here's Everything You Need To Know.
All three of those retailers will be open with normal hours on Memorial Day, NBC Today reported. This year Memorial Day falls on Monday, April 29. Although Memorial Day is a federal holiday, you'll have a hard time finding any major retailer that isn't open for business.
Dollar Tree tends to stay open on holidays throughout the year because the Virginia-based chain does a lot of business on major holidays, according to the Holiday Hours website. The only days Dollar Tree closes are Easter Sunday and Christmas Day, Holiday Hours noted. To find local hours at Dollar Tree on Memorial Day, click here.
Make Your Money Work for You
Most Family Dollar stores are open every holiday except Christmas Day, according to the Holiday Shopping Hours website (a different site than Holiday Hours). Store hours might vary at the Charlotte-based chain depending on location, so be sure to check your nearest Family Dollar before heading out. To find local hours at Family Dollar on Memorial Day, click here.
Take Our Poll: Are You Concerned About the Safety of Your Money in Your Bank Accounts?
Costco's Best Deals? Employee Reveals 10 Standout Buys for Your Money
Similarly, Tennessee-based Dollar General rarely closes on holidays. The only holiday it shuts its doors is Christmas day, according to Holiday Hours. Dollar General stores have a standard schedule of 8 a.m. to 10 p.m. On some holidays, 95% of the stores are closed or operate on a shorter day, Holiday Hours noted. To find local hours at Family Dollar on Memorial Day, click here.
More From GOBankingRates
Make Your Money Work for You
Make Your Money Work for You