20 of the Best AmazonBasics Deals to Snap Up Now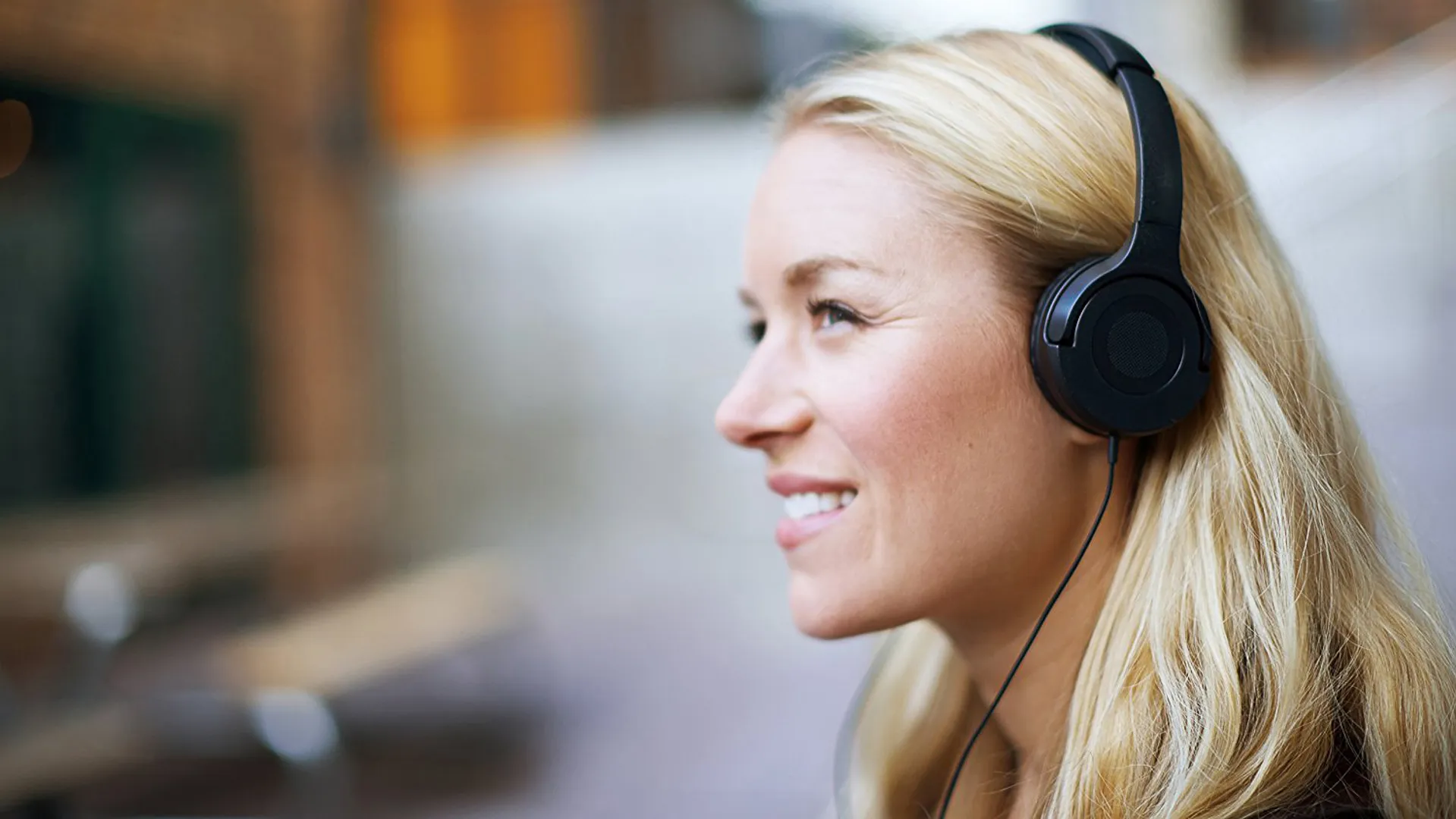 AmazonBasics is Amazon's equivalent of a store brand, like Up & Up at Target and Great Value at Walmart. The AmazonBasics brand offers products in a variety of categories — including tech products, pet items and home goods — that are high quality and affordable.
"AmazonBasics … products [are] offered for significantly less than brand name products," said Carson Yarbrough, consumer insights specialist for Offers.com. This means you can snap up many of your household essentials without giving up too much of your hard-earned cash.
Check out some of the best low-priced products Amazon has to offer, according to shopping experts. Prices are accurate as of July 6, 2017.
Make Your Money Work for You
AA Performance Alkaline Batteries
$11.87 for one 48-pack
Amazon rating: 4.4 out of 5 stars
When it comes to getting the most bang for you buck, you can't go wrong with batteries from AmazonBasics, said Jon Lal, CEO and founder of BeFrugal.com, a website for cash back and coupons. "Batteries especially get excellent reviews and are available at a very significant discount when compared to what you find in stores," he said.
The AmazonBasics 48-pack of AA Performance Alkaline Batteries has favorable reviews for its versatility and value. You can buy Duracell AA Alkaline Batteries at Office Depot for about the same price when on sale — but you'll get just 20 batteries.
Coffee Pod Storage Drawer for K-Cup Pods
$10.07
Amazon rating: 4.7 out of 5 stars
When you need a quick pick me up, it's not a bad idea to reach for a cup of coffee. An AmazonBasics Coffee Pod Storage Drawer for K-Cup Pods holds 36 pods and fits conveniently under the Keurig single-serve coffee machine. At a price of $10, you can't beat this deal.
Target advertises a similar 36-pod drawer holder for $11.19, but reviewers warn that putting a Keurig machine atop the drawer can cause sagging.
Wireless Mouse With Nano Receiver
Between $9.49 and $17.66, depending on color
Amazon rating: 4.2 out of 5 stars
A wireless mouse is a necessity for anyone who dislikes using a track pad and hates to get tangled in wires. This AmazonBasics wireless mouse comes with a nano-receiver and operates with laptops, desktops, Macs and PCs. When not in use, the nano receiver can be stored inside the mouse. Reviewers acknowledge the ease of use and dependability of the wireless mouse in addition to its affordability.
This AmazonBasics item beats competitor products on price and value. A Logitech M705 Wireless Marathon Mouse costs about $21.
Make Your Money Work for You
High-Speed HDMI Cable
$10.99 for one 15-foot cable
Amazon rating: 4.7 out of 5 stars
There's no need to shell out a lot of cash on HDMI cables to get great sound and picture quality. According to Yarbrough, AmazonBasics offers quality, durable cables for a fraction of the cost of competitors. Even better, AmazonBasics cables are eligible for free shipping with an Amazon Prime membership.
A 15-foot AmazonBasics cable costs just $10.99, which is $14 less than a similar item at Costco.
USB Powered Computer Speakers
$13.99 for two speakers
Amazon rating: 4.2 out of 5 stars
Play your music loud but keep your wallet full when you pick up this great Amazon deal. The AmazonBasics USB Powered Computer Speakers cost only $13.99.
The AmazonBasics product promises to turn your desktop computer or laptop into the ultimate sound system. The portable speakers are easy to use and are the best price for value, according to Matt Ham, CEO and president of Computer Repair Doctor, which has office locations in five states. Amazon reviewers seem to agree.
A similar product, the Altec Lansing BXR1220 2-Piece Desktop Speaker System, sells for more than $25 at Sears.
Lightweight On-Ear Headphones
$14.99
Amazon rating: 4.2 out of 5 stars
Get in the groove with these lightweight, easily collapsible headphones that come at an extremely affordable price. Users rave about the quality and performance of these $14.99 headphones, which are best sellers in the online retailer's audio category.
The headphones are ideal to hook up to your work computer to tune out the distractions around you. The price point also makes it an attractive option. For brand names like Beats, you can easily pay a few hundred dollars for a pair of headphones.
Mid-Back Mesh Office Chair
$49.58
Amazon rating: 4.2 out of 5 stars
When you're in the market for a new office chair, your first thought might be to head to your local Staples or Office Depot so you can shop and compare. Instead, consider adding this AmazonBasics item to your cart.
For about $50, this chair provides comfort with a contoured design, breathable mesh-back and adjustability. To purchase something similar at Office Depot, expect to pay $100 or more.
Make Your Money Work for You
6-Sheet Cross-Cut Paper and Credit Card Shredder
$29.99
Amazon rating: 4.3 out of 5 stars
The AmazonBasics 6-Sheet Cross-Cut Paper and Credit Card Shredder is an Amazon bestseller. The product has received more than 7,500 mostly positive reviews.
A shredder of the same ability costs about $40 at Target. Sears carries an Aurora 6 sheet cross cut paper shredder for $48.42.
Keep Your Cash: 22 Secret Ways to Save Money at Amazon
Laptop Stand
$19.99
Amazon rating: 4.2 out of 5 stars
If you're hunched over your laptop the majority of they day, you might want to pick up a laptop stand. Not only does a laptop stand help improve your posture, it also helps prevents your machine from overheating.
The AmazonBasics laptop stand is a suitable choice. For about $20, you get a silver or black stand that can accommodate all sizes of Apple MacBook, MacBook Pro 13-Inch and Macbook Air, as well as some PCs.
Compared to other highly rated laptop stands with similar features, AmazonBasics is sometimes half the price. For example, the Griffin Technology Elevator Laptop Stand costs $35, and the Rain Design iLevel 2 Adjustable Height Notebook Stand costs about $65.
15-Inch Laptop Sleeve
Between $4.08 and $11.49, depending on color
Amazon rating: 4.5 out of 5 stars
AmazonBasics is the best online shop for deals on computer accessories, according to Yarbrough. One accessory that's a good value for quality is the laptop sleeve, which you can get for less than $12. The purple sleeve is currently selling for just $4.08. The form-fitting sleeve is slim and suitable for a laptop display of up to 15.6 inches.
A similar laptop style sells for about $20 at Walmart.
Backpack for Laptops
$29.99
Amazon review: 4.4 out of 5 stars
This AmazonBasics product is equipped to hold your laptop and a variety of other items. The backpack accommodates laptops as large as 17 inches, has multiple zippered compartments and a water bottle pocket all for one low price.
At $30, the product delivers on price and quality when compared to CoolBELL, a 17.3 inch laptop backpack travel bag, which has an original price tag of $119, but is selling for $50 on Amazon.
More Ways to Save: 14 Online Shopping Hacks That Will Save You Money
Make Your Money Work for You
Universal Travel Case for Small Electronics and Accessories
$8.91
Amazon review: 4.5 out of 5 stars
The savviest travelers organize and protect their electronics. For those who haven't jumped on the bandwagon yet, there's this AmazonBasics case. For a low price of $8.91, the case offers a way to neatly store and protect phones, GPS devices, cameras and memory cards. The product has received more than 3,400 reviews, most of which are positive.
The AmazonBasics Universal Travel Case for Small Electronics and Accessories is your best bang for your buck when you compare to other products on the market.
Wireless Bluetooth Speaker
Between $35.99 and $39.99, depending on color
Amazon rating: 4.1 out of 5 stars
A portable music player seems to be a necessity nowadays, so Amazon has, of course, gotten in on the action. At just less than $40, the AmazonBasics speaker is relatively inexpensive, especially for the portability and sleek design, said Yarbrough. "Most quality portable Bluetooth speakers run anywhere from $60-$150, and the AmazonBasics speaker provides a quality sound for a good price, being able to handle loud music without distortion and a sleek design."
To compare, the UE Mini Boom runs $60 and up, and the Jawbone Jambox can cost well over $100 when purchased on Amazon.
Apple Certified Lightning to USB Cables
Between $5.99 and $11.99 for one cable, depending on length
Amazon rating: 4.1 out of 5 stars
According to Ham, there are a lot of iPhone cable suppliers, but many don't meet product expectations. AmazonBasics lightning cables do, however. These Apple-certified cables are relatively inexpensive compared to Apples' official charging cables. Plus, they are available in a variety of sizes and two colors (black and white).
"I have several wholesale iPhone suppliers in China, and I've bought a lot of junky iPhone cables," Ham said. "I've also tried a number of higher end domestic suppliers, and the quality is good, but cables can be $15-20 each."
Buying directly from Apple might cost you $29 for a six-foot cable. You can buy three six-foot AmazonBasics cables for that price.
Strange Cart Additions: 15 Surprising Things You Can Buy From Amazon
Make Your Money Work for You
Automatic Travel Umbrella
$12.10
Amazon rating: 4.2 out of 5 stars
No one likes getting caught in a rain storm without an umbrella. When you want to travel light, the AmazonBasics Automatic Travel Umbrella is the perfect choice, as it compacts to an easily portable size. When it pours, you'll be happy to have made the $12 investment.
The compactness, durability and low price point make this product one of the best AmazonBasics deals, according to Lal. For one, you can easily spend double or more for something similar. For instance, The DAVEK MINI by Davek New York costs $49. The product is four inches smaller when closed, but likely you won't even know the difference.
4-Piece Packing Cube Set
$22.99 for four pieces (large, medium, small and slim)
Amazon rating: 4.6 out of 5 stars
All frequent travelers know that packing belongings neatly and compactly is vital to avoid travel hassles or mishaps. To help keep things organized, pick up the AmazonBasics 4-Piece Packing Cube Set, which Lal says is a great deal.
There are four cubes per set and you can choose between six colors for $22.99. Amazon reviewers praise this product for helping them stay organized and for helping keep clothing wrinkle free.
A specialty brand of packing cubes might cost significantly more. A set of American Flyer Perfect Packing Cubes cost a whopping $70 at Target, and that set only comes with three pieces.
Microfiber Sheet Set
$19.99 for a Queen set
Amazon rating: 4.5 or 5 stars
For sheets that are easy care and wrinkle resistant, the AmazonBasics Microfiber Sheet Set can be the perfect choice. "AmazonBasics sheets have gotten a ton of hype and are a great purchase for quality sheets at an affordable price," Yarbrough said. The set comes with a fitted sheet, flat sheet and two pillowcases. The sheets are available in several sizes and colors, and a Queen set costs about $20.
According to Yarbrough, this is a very competitive price for soft, quality sheets.
Make Your Money Work for You
Cotton Washcloths
$13.99 for one 24-pack
Amazon rating: 4.7 out of 5 stars
Costing just 55 cents per washcloth, the AmazonBasics Cotton Washcloths are one of the best dirt cheap items to buy on Amazon. According to user reviews, these washcloths live up to expectations, as they're soft enough for face and strong enough for household cleaning.
Whether you choose white, lavender, ice blue or another color, the price stays the same. A six-pack of organic cotton wash clothes from Caribbean Natural costs $22.99 when on sale, which is a lot to pay, particularly if you plan to use your washcloths for tough scrubbing.
18″ x 28″ Non-Slip Memory Foam Bathmat
$11.99
Amazon rating: 4.4 out of 5 stars
A memory foam bath mat can bring spa-like comfort into your home. An overpriced bath mat, however, can cheapen the luxurious experience. For about $12, the quality AmazonBasics Non-Slip Memory Foam Bathmat could be yours.
Memory foam bath mats can be found in big box stores; however, they won't all deliver on water absorption and exceptional drying times for this low of a price. Bed Bath & Beyond sells a similarly sized bath mat for about $33.
Pet Training and Puppy Pads
$16.99 for 100
Amazon rating: 4.2 out of 5 stars
When you're housebreaking a canine, you want pads that are going to soak up the mess. AmazonBasics Pet Training and Puppy Pads have five layers that prevent streaming and absorb liquids while protecting the floor. The pads are large — 22″ x 22″ — so you'll cover a lot of ground for an affordable price. You can get 100 of these pads for about $17.
Similar pads from Chewy.com are about the same price, but you get just 30 per package. Walmart offers Hartz Home Pro Dog Pads, also a 100-Count pack, but they cost about $24 at regular price.
Other Online Retail Deals: 20 Retailers Like Target and Best Buy That Offer Free Shipping All Year
About the Author