Best Buy Slashes Prices on Electronic Purchases — Here's What's on Sale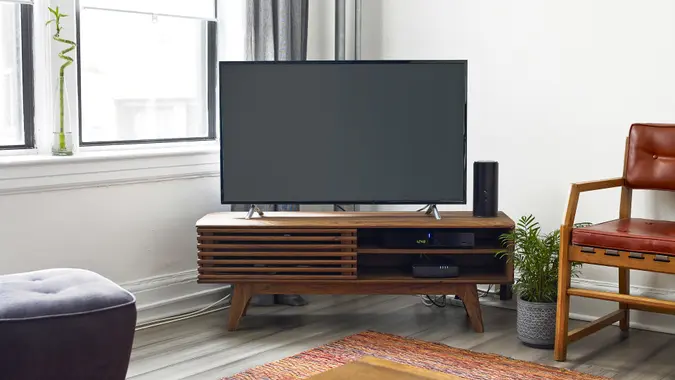 gerenme / Getty Images/iStockphoto
In response to changing market dynamics and a shift in consumer purchasing habits, Best Buy, one of the leading retail giants, is offering enticing discounts on a range of electronic products.
With the company adjusting its revenue expectations for the fiscal year 2024, shoppers can now capitalize on reduced prices for several top-tier gadgets.
Why the Price Cut?
Best Buy's decision comes after the revelation of their latest earnings report, which showed a drop in expected revenue for the coming year. Following an initial surge in electronics and tech purchases during the height of the COVID-19 pandemic, consumer interest is realigning towards pre-pandemic levels. Best Buy CEO, Corie Barry, highlighted that the combination of lingering inflation and evolving consumer preferences – such as increased spending on experiences like travel that were inaccessible during pandemic lockdowns — have contributed to this shift.
However, it's not all gloom. The tech giant's Q2 financial results outperformed projections. And while there has been a visible contraction in both online and in-store sales, the brand remains optimistic about the future.
The Deals to Watch Out For
While specific details on what's marked down are forthcoming, based on recent company insights, here are some categories where consumers might expect to find discounts:
Home Theaters: As Best Buy anticipates a surge in sales in this category in the coming year, they might be gearing up with early offers to entice potential buyers.
Gaming: Gaming consoles and accessories could see price drops, especially given the industry's consistent growth and the launch of new games and updates.
Mobile Phones: Given the continual release of newer models and the rapid tech turnover, shoppers might find lucrative deals on both the latest and older smartphone models.
Consumer Electronics: While broader demand for tech might be waning, there's always a market for innovations. Look out for discounts on a range of gadgets and devices that became popular during the pandemic.
Make Your Money Work for You
A Glimpse of the Future
While the retailer sees 2023 as a challenging year, they remain hopeful. Barry believes that the consumer electronics industry is poised for stabilization and potential growth in the next fiscal cycle. As consumers look to upgrade or replace the tech they purchased early in the pandemic era and as technological innovation continues to normalize, Best Buy remains confident in its trajectory.
With the company's shares showing an upward trend, now might be the ideal time for tech enthusiasts and casual shoppers alike to grab those electronic items they've had their eyes on. So, if you've been holding off on a purchase, now could be the time to check out what's on sale at Best Buy.
Editor's note: This article was produced via automated technology and then fine-tuned and verified for accuracy by a member of GOBankingRates' editorial team.
More From GOBankingRates