6 Best Items To Buy at Trader Joe's This June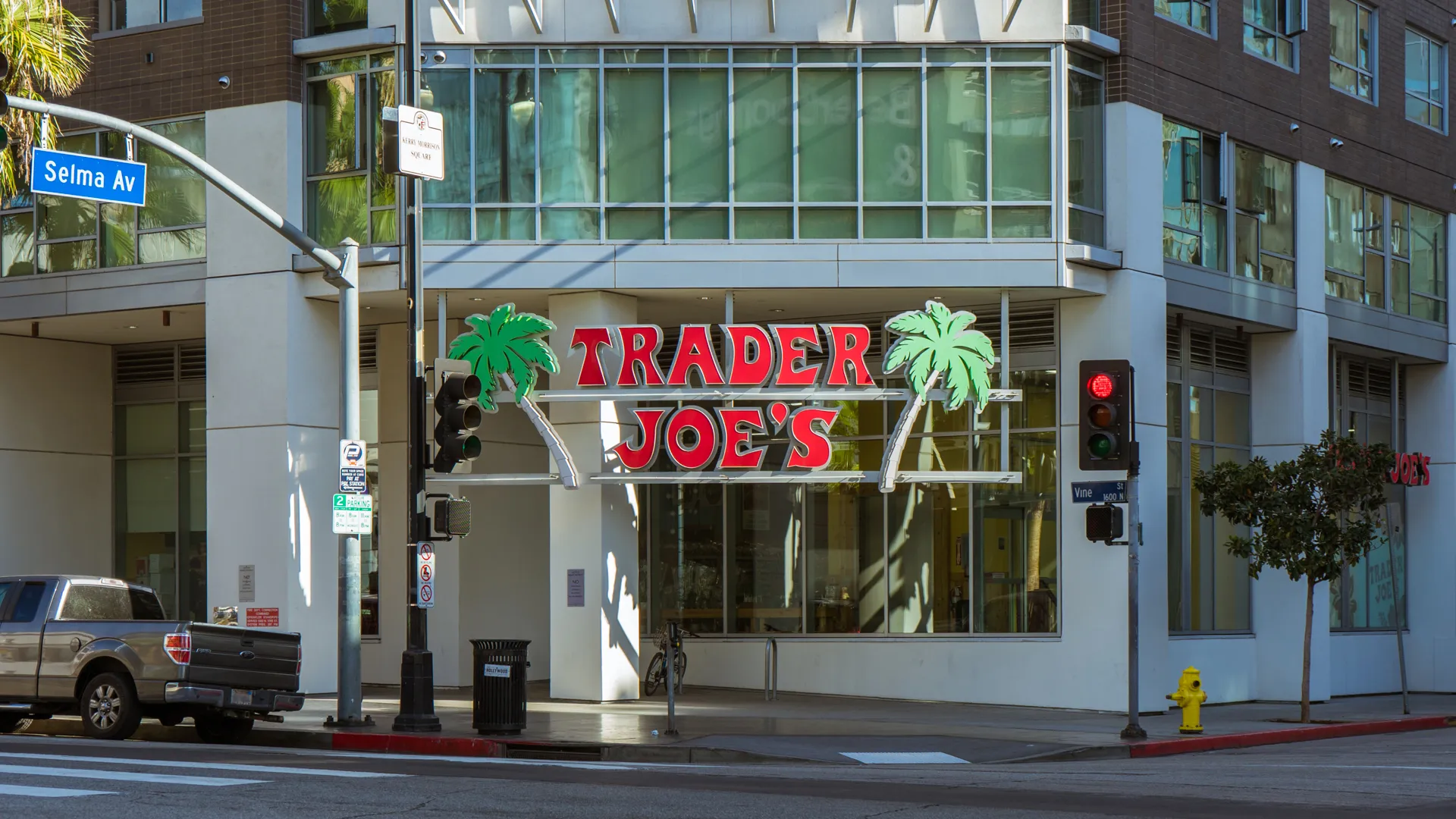 Heading to Trader Joe's this month to stock up on summer grocery essentials? Shoppers will want to add a variety of limited and new Trader Joe's products to their carts. 
From iced tea in black and lemon flavors to pasta perfect for whipping up a summer pasta salad, these six must-buy items from Trader Joe's are sure to hit the spot without breaking the bank.
Shrimp Boom Bah
Price: $8.99
Want to cook a seafood meal within your budget? Pick up Trader Joe's new Shrimp Boom Bah. This sweet and spicy dish can be eaten as an entrée or an appetizer. Cook it on its own or as a protein in a rice bowl or billing for lettuce wraps, per Trader Joe's website suggestions. Speaking of cooking: Shrimp Boom Bah cooks in the oven or air fryer in just 12 minutes. 
Gluten-Free Strawberry Muffins
Price: $5.99
Start your morning off with a sweet treat. These gluten-free strawberry muffins have a brown sugar-infused muffin base paired with a bright strawberry flavor and are incredibly moist. Enjoy them on their own, paired with coffee or with a scoop of vanilla ice cream. Don't wait to buy them: these muffins are only available for a limited time at Trader Joe's.
Make Your Money Work for You
Organic Mafalda Corta Pasta
Price: $2.49
Trader Joe's new Organic Mafalda Corta Pasta works perfectly for any hot pasta dishes or cold summer pasta prep. Whether you're putting together a quick lunch or making dinner for the whole family, this pasta cooks up to an al dente texture ideal for the summer season.
Enchanted Jangle
Price: $4.49
Hitting the road this summer and need a snack for the car? Grab a few bags of the limited-time Trader Joe's Enchanted Jangle. Inside you'll find treats including lemon yogurt-coated animal-shaped cookies, chocolate-coated pretzel nuggets, strawberry yogurt-coated marshmallows, pink and orange confectionary chips and salted waffle pretzels. There's a sweet treat to satisfy everyone in these snacks!
Italian Tomato & Burrata Ravioloni
Price: $3.99
There's no shortage of ravioli available at Trader Joe's, but savvy shoppers always know when a new ravioli drops at the store. New to the lineup is Trader Joe's Italian Tomato & Burrata Ravioloni. Ravioloni, for the record, is the larger cousin to ravioli. Made in Italy, this is double-stuffed with creamy burrata cheese and crushed, roasted and dried tomatoes, along with mozzarella, butter, breadcrumbs and a hint of basil paste.
Cold Brew Iced Tea Black Tea + Lemon
Price: $2.69
What's a summer without iced tea? Trader Joe's new cold brew iced tea comes with 18 tea bags in black and lemon flavors. Making the tea is super easy and fast: place a tea bag into a glass of water and wait as it brews. The result is a crisp, citrusy iced tea: cheers!
More From GOBankingRates

BEFORE YOU GO
See Today's Best
Banking Offers