The Best Post-Black Friday Holiday Deals
Shop AirPods, engagement rings and more.
1/5
Niloo / Shutterstock.com
Home Depot
In 2019, Home Depot cut prices by up to 60% on Green Monday and offered free shipping, reported DealNews. You can find even more deals on overstock items, which regularly go for 30% to 40% off any time of the year.
2/5
Tupungato / Shutterstock.com
AirPods From Staples
According to Finder.com, Staples is offering $55 off and free delivery on Apple AirPods Pro for Green Monday.
In addition to other deals, you can also earn 40% back in rewards when you spend $75 on ink or $175 on toner.
3/5
2p2play / Shutterstock.com
Nike
Nike is taking 40% off the price on select styles for Green Monday, reported Finder.com. Nike members qualify for free shipping.
Also, if you want to make the trip to your nearest Nike Factory store, you can likely save 50% to 70% off retail price. The Krazy Coupon Lady recommends going Friday, Saturday and Sunday mornings, keeping an eye out for red and green clearance stickers and shopping the back wall for the best shoe deals.
4/5
Ken Wolter / Shutterstock.com
Zales
This premier jewelry store is offering up to 40% off engagement and wedding rings on Green Monday, according to Finder.com. With thousands in potential savings, you may even find additional deals in the clearance section of the Zales website.
Gift Cards
Gift cards are sometimes the best present you can buy when you don't know what someone wants. And in December, both Amazon and PayPal cut up to 20% off the face value of various gift cards; including cards for Panera, Domino's, Build-A-Bear Workshop and Petco.
You may also receive bonus credits for purchasing gift cards -- such as a $15 credit on a $50 Amazon gift card. Be sure to check your favorite retailers and restaurants to see if they're offering any similar deals.
More From GOBankingRates
About the Author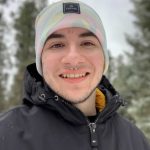 Levi joined GOBankingRates in 2019. He's found success in financial, political and military lifestyle writing, with work appearing on MSN, Yahoo Finance, OurMilitary.com and more.
With a background in narrative writing, he enjoys turning interesting conversations into impactful content.