25 Best Things To Buy While You Still Can
Get your hands on these items before it's too late.
Whether you have a favorite brand you can't do without or have been eyeing a particular product in hopes of owning it someday, the time to stock up or buy could be now — especially in the wake of the ongoing retail apocalypse.
Unfortunately, due to reasons such as sagging sales, lack of customer preference or poor marketing and financial decisions, many brands are downsizing, discontinuing product lines or closing the doors of their businesses forever. So if you're a fan of these brands or buys, here are 25 items you might want to purchase while you still can.
1/25
J.C. Fields / Wikimedia Commons
Craftsman Products
Although Stanley Black & Decker purchased the Craftsman brand in 2017 and has launched products lines in retailers such as Lowe's and Ace Hardware, Sears remains licensed to sell the products in its stores. As Sears struggles to keep afloat, now might be a good time to score a great deal on Craftsman products, especially lawn equipment. For example, Craftsman lawnmowers, riding mowers, leaf blowers and weed trimmers are selling at discounted prices — some equaling savings of $100 or more.
2/25
franz12 / Shutterstock.com
iPhone 7 and 7 Plus
In 2016, when the Apple iPhone 7 Plus was released, it was hailed as the best iPhone ever made — and it's still a great phone. Plus, the 7 and 7 Plus are much cheaper than newer generations of the iPhone. For example, right now on Apple's website, you can buy an iPhone 7 from $299 with a trade-in. And you can pick up an iPhone 7 Plus from $419 if you have a trade-in. However, this generation equals 3-year-old phones, and that means its days might be numbered on the Apple website. After all, last year, Apple stopped selling both the iPhone 6s and 6s Plus, which were then based on 3-year-old technology.
3/25
AP / Shutterstock.com
Kenmore Appliances
If you're a fan of Kenmore appliances, which is a Sears-owned brand, you can save a few hundred dollars to well over $1,000 on items such as refrigerators. And if you're not in the market for a refrigerator, there are plenty of other discounted Kenmore appliances to be had, such as gas and electric washers and dryers, dishwashers, garbage disposers, gas and electric ranges and microwaves. Plus, Sears is offering some enticing financing deals, such as special financing for 12 months on purchases over $499 when you use your Sears card or an extra 5% off on appliances.
4/25
Sorbis / Shutterstock.com
Basics and Denim at Gap
Last February, Gap announced plans to shutter 200 of its brick-and-mortar outlets in favor of a focus on online sales, which provides 40% of the brand's overall revenue. Now is the time to visit a store near you — especially one that might be closing — for extreme bargains on basics, such as T-shirts or your favorite style of jeans. You also might want to look online as well, because new styles are arriving in anticipation of the fall season, and discounts on older styles are in effect. For example, you can find skinny jeans and jeggings for under $40.
5/25
Creative Lab / Shutterstock.com
Michael Kors Designer Handbags
With the upscale retailer announcing plans to close as many as 125 of its retail locations, it might pay off to swing by a Michael Kors location near you to see if you can snag a designer handbag or two at a deep discount. And don't forget about shopping online, where you can find hundreds of Michael Kors' coveted handbag styles on sale for a whopping 50% off, which makes it easy to justify a two-for-one purchase.
6/25
Michael Gordon / Shutterstock.com
Pier 1 Home Decor Items
As Pier 1 continues to struggle with plummeting sales and operating losses that keep multiplying, its plan to close 57 — instead of 45 — stores is no surprise. And, according to Forbes, the retailer may not be able to come back from this string of setbacks. If you're in the market for trendy home decor, you might want to stop in at a retail location that's closing to score some nice discounts. But you also can browse the sales online, which are full of reductions of 20% and 25% on things such as wall art, dining tables and chairs and throw pillows.
7/25
JHVEPhoto / Shutterstock.com
The Children's Place Items
The Children's Place is no stranger to the woes of brick-and-mortar retail, either. The retailer's plan is to shutter hundreds of its locations by 2020, shifting its focus to e-commerce. If a Children's Place location near you is closing, you may want to check out the sales. If not, the online deals are at super savings levels right now — many items are under $10 each — which include free shipping with no minimums.
8/25
Trong Nguyen / Shutterstock.com
GNC Health and Nutrition Products
Just recently, GNC's CEO announced that the health and nutrition chain would be closing up to 900 of its stores by the end of 2020 — especially those located in malls. So as retail space leases run out, you might be able to get some good deals on your favorite products. Otherwise, check out what discounts you can find online. The site's tagline is "lower prices for everyone," with buy one item, get one at 50% off specials in effect and perks such as free shipping with a purchase of more than $49 available.
9/25
Christian Mueller / Shutterstock.com
Foot Locker Shoes
In 2018, Foot Locker announced its plans to shutter 110 of its Foot Locker and Lady Foot Locker stores and open 40 new locations. In 2019, the brand's closing-and-opening trend continues with announced closures of 165 underperforming stores and the opening of 80 new stores. Closings are focused on those located in struggling malls. If your nearest Foot Locker doesn't have shoes you want at a steal, check out the retailer online to find designer athletic shoes — with many styles at up to 50% off.
10/25
Hadrian / Shutterstock.com
iPhone X
Although Apple announced it was discontinuing the iPhone X in late 2018, that doesn't mean you can't find one online. Yes, it will probably be used, but you could be snagging a future collector's item, according to the website of digital guru Kim Komando. But don't expect to score a much cheaper price on the X over its replacement, the iPhone XS — at least not right now. Besides an updated processor, the XS doesn't really have any advantages over the X, and a much cheaper price on the X could hurt the sales of XS. Right now on Apple's site, you can grab an iPhone XS with a trade-in for $729.
11/25
Magnus Kolstad / Flickr.com
Coca-Cola's Surge Soda
In 1996, the Coca-Cola Co. began producing Surge soda as a rival for PepsiCo's caffeine-packed Mountain Dew. Although a lack of sales removed the Coca-Cola product from retail shelves a decade later, consumer demand brought back the drink in limited supply in 2014. Right now, you can find Surge in some East Coast convenience stores, or you can add it to your cart on Amazon at 12 (16-ounce) cans for $31.97. If this citrus-flavored, caffeinated beverage is one of your favorites, however, you might want to get it while you can. There's no telling when production might go dormant again.
Hydrox Cookies
Although they've always been rivals, Hydrox cookies were around years before Oreos arrived in the cookie aisle. Sunshine Biscuits debuted the chocolate sandwich cookie in 1908, whereas the Oreo brand showed up in 1912. In 1996, Sunshine Biscuits sold Hydrox to Keebler, and in 1999, Keebler reformulated the cookie and renamed it Droxies. In 2001, Kellogg acquired Keebler and subsequently removed Droxies from its cookie lineup a couple of years later. In 2015, Leaf Brands acquired Hydrox and started making the cookie again, minus the high fructose corn syrup, hydrogenated oils, artificial flavors and GMOs.
But finding Hydrox in the stores might not be so easy. In 2018, the brand filed a lawsuit against Oreo, alleging that Oreo was trying to stifle Hydrox sales. Whether this claim is true or not, some grocery stores have discontinued stocking the cookies due to them not moving off the shelves, according to the Wall Street Journal. However, you can buy them on Amazon, where six 8.6-ounce packages of the cookies are selling for $18.99.
13/25
Keith Homan / Shutterstock.com
Hostess Chocodile Twinkies
Hostess Chocodile Twinkies, aka Hostess Fudge-Covered Twinkies, can still be had. After a hiatus, Hostess Chocodiles were reintroduced to the public in 2014. Once only sold on the West Coast, Hostess promised to make them part of its regular lineup and stock them nationwide. Then in 2017, Hostess announced its Fudge-Covered Twinkie, which differed from the Chocodile due its slightly larger size and modified shape, increased crème-to-cake ratio and more intense fudge covering. If you take a look at the Hostess website, you won't find Chocodiles or Fudge-Covered Twinkies in its product lineup, but you can find them on Amazon where you can get two boxes for $18.34, and they're in some Walmart stores.
14/25
JHVEPhoto / Shutterstock.com
Victoria's Secret Items
Whether you're a fan of the Victoria's Secret brand, there's no denying it's iconic. From lingerie to sweatshirts, lip gloss to perfume, there's plenty to be had. And you might want to stock up on your favorites. In 2018, the brand shuttered 30 stores. And in February 2019, the brand's parent company, L Brands, announced that 53 more Victoria's Secret store locations would close due to lackluster sales, including locations in Tennessee, Iowa, Florida, South Carolina, Ohio, Virginia and New York. Right now, the sale section of the Victoria's Secret website has more than 1,800 items discounted at 40% to 70% off.
Volkswagen Beetle Final Editions
Three generations and almost 70 years after the Volkswagen Beetle first appeared, the car's run is finally over because of poor sales reflecting a consumer loss of interest in the compact model. On July 9, 2019, the final third-generation model exited the production line, marking the end of an era. If you're interested in owning one of the last Beetles ever to be made, you can still head to a VW dealer and purchase one of the two final editions — SE or SEL — which come in a variety of color choices, including two special edition shades, Stonewashed Blue Metallic and Safari Uni. Starting MSRP is $20,895.
16/25
LICreate / Getty Images
iPod Shuffle, Nano or Classic
In 2001, the first-ever iPod — the iPod classic — was released, and since then, Apple has kept the item in play. Whether it was the latest generation of the classic, the iPod Shuffle or the iPod Nano, consumers have always had at least one iPod to choose from over the past 18 years. The newest iPod touch — seventh generation — was launched in May 2019 and now reigns as the only iPod model that Apple currently sells, which starts at $199. The move has prompted some people to speculate whether Apple might be considering pulling the plug on the iPod in the future. If you could use an iPod, now might be the time to get a new one. Or if you're interested in an older version or model, those are out there, too.
17/25
Rosemarie Mosteller / Shutterstock.com
Dressbarn Apparel
In May 2019, Dressbarn announced that it was planning to close all 650 of its stores due to a lack of profitability, with 28 stores shuttering in June and July. Dressbarn is known for its moderately priced women's fashion pieces, with a wide range of sizes from 2 to 24. As the brand winds down to a close, you might want to stop in at your nearest Dressbarn store. Or, shop online to snag some great deals on weekend and workwear staples, such as buy one top, get one at 50% off.
18/25
Darren Brode / Shutterstock.com
Chevrolet Cruze
On March 6, 2019, the final Chevy Cruze rolled off the General Motors production line in Lordstown, Ohio. The Cruze was introduced in 2011 during a time when Americans were choosing economical vehicles that got great gas mileage compared to SUVs. The decision to discontinue the Cruze is part of GMs plan to move away from gas-powered vehicles and embrace electric and autonomous vehicles.
If ample trunk space and racking up to 48 miles per gallon are must-haves for you in a car, you might want to take action while this year's Chevy Cruze model can still be found at car dealers for prices such as $11,983, thousands of dollars less than the car's MSRP of $20,495.
19/25
Sue Hwang / GOBankingRates
JCPenney Apparel, Jewelry, Shoes and Home Goods
JCPenney has stayed in business for well over a century, but the retailer announced earlier this year it would close 27 stores across 13 states. Unfortunately, the brand's recent efforts of installing a new CEO and abandoning appliance sales to focus on home goods and apparel isn't resulting in the uptick in sales it was hoping for. Its stock fell beneath the $1 threshold in July 2019, and in early August, the stock market warned the company of possible delisting. Now is the time to visit a store or shop online to stock up and save on jeans and shirts from JCPenney's Arizona brand or the department store's activewear brand Xersion, which is featuring women's performance tees and tank tops starting at $2.99.
20/25
Harley Davidson / Unsplash
Harley-Davidson Motorcycles
Harley-Davidson is another manufacturer that is seeing declining sales and a lack of interest in its brand — especially from consumers ages 21 to 34, who consider buying a motorcycle simply as a way to access more convenient transportation, rather than to fulfill a hobby or a passion the way older buyers do. And because younger buyers consider motorcycles as a more practical item, expensive Harley-Davidson bikes likely won't appeal. For example, 2019 models of the iconic H-D Softail start at $14,549. The brand has responded by setting up motorcycle schools across the country and releasing the LiveWire electric motorcycle to attract younger buyers. With all of these developments taking place, you might want to swing by a Harley-Davidson dealer sooner rather than later if owning a brand new "hog" is your dream.
21/25
Solis / Shutterstock.com
J.Crew's Classics
Like many other clothing retailers, J.Crew is no stranger to the struggle to consistently attract customers and make sales. In 2018, the J.Crew Group closed 34 stores and plans to close an additional 20 stores during 2019 while it tries to revamp the J.Crew brand with new designs. Having seen recent encouraging success with its more moderately priced clothing brand, Madewell, the J.Crew Group is interested in focusing on and growing it — possibly making the brand its own publicly traded company. With people wondering if the J.Crew Group eventually will abandon the J.Crew brand, now might be the time to stock up on some of the brand's classic signature items, such as cashmere, pants, sweaters and coats. Or take advantage of sale items, such as men's dress shirts and jeans for more than 50% off.
22/25
Mike Mozart / Flickr.com
French Toast Crunch Cereal
Beginning in 1995, consumers could find General Mills' French Toast Crunch on the cereal aisles of their favorite store. In 2006, however, sales in the U.S. ceased — but pleas from fans for the toast-shaped, cinnamon- and syrup-flavored bites didn't. French Toast Crunch lovers clamored for the return of the product on Twitter, Facebook and even started a petition. And it worked. In 2014, General Mills announced it was bringing back the original cereal. Today, if you can't find French Toast Crunch at Walmart or your favorite grocery store, look for it on Amazon. But be aware you might have to pay a premium, such as $8.99 to $12.50 per box, which signals that the cereal might be hard to find elsewhere.
23/25
aperturesound / Shutterstock.com
Crispy M&M's
Although Crispy M&M's — easily identified by the green bag — are part of the candy manufacturer's permanent lineup now, they were once out of circulation for a decade. The malted crispy rice combo was introduced in 1998 as a limited run, which lasted until 2005 when it was pulled from the M&M lineup. Fans of the crispy candy were relentless, however, calling the company, circulating petitions and creating Facebook groups dedicated to bringing the sweet treat back. And in 2015, their efforts paid off.  If a product disappeared once, however, it can happen again. So you might want to keep a few packs on hand just in case. An 8-ounce sharing size pack costs just under $3 at stores such as Target and Walmart.
24/25
Ed Aldridge / Shutterstock.com
Ford Fusion Sport
In 2018, Ford announced that it was ditching most of its car lineup — minus the Mustang and Focus Active — and replacing it with SUVs to become more profitable. One car that's getting the ax after the 2020 model year release is the Fusion Sport — a four-door sedan that Ford introduced in 2005 with a powerful EcoBoost V6 engine. Take note that you still have a little more time to become a new-car owner if you're a fan of this particular Ford car model. Starting MSRP is $23,170, according to Ford's website.
25/25
Sorbis / Shutterstock.com
Estée Lauder Makeup and Skin Care Products
There may not be talk of Estée Lauder going out of business, but it's no secret that the cosmetics and skin care retailer discontinues entire product lines, color choices or formulas periodically. If you've had the rug yanked out from under you in terms of your favorite Estée Lauder beauty product, there's a solution: the Gone But Not Forgotten program, where U.S. consumers can find discontinued items from brands such as Clinique, Donna Karan Cosmetics, Estée Lauder, La Mer, MAC, Origins and Tom Ford Beauty. At your emailed request, the Gone But Not Forgotten team will search for the product you're looking for, as long as it hasn't been discontinued for more than 36 months. And if you happen to be looking for a discontinued item from a product brand that Gone But Not Forgotten doesn't search for, check out these alternatives: Beauty Encounter, BuyMeBeauty and overstockcosmetics.com.
More on Money
About the Author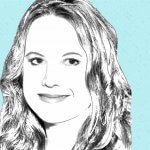 Cynthia Measom is a Texas-based writer specializing in finance, business, parenting and education. With almost a decade of online writing experience, her work has appeared on websites such as Chron.com, The Bump and The Motley Fool. Measom received a Bachelor of Arts in English from the University of Texas at Austin.