Inflation Fighting: The Best (and Worst) Things To Buy Each Month To Save Money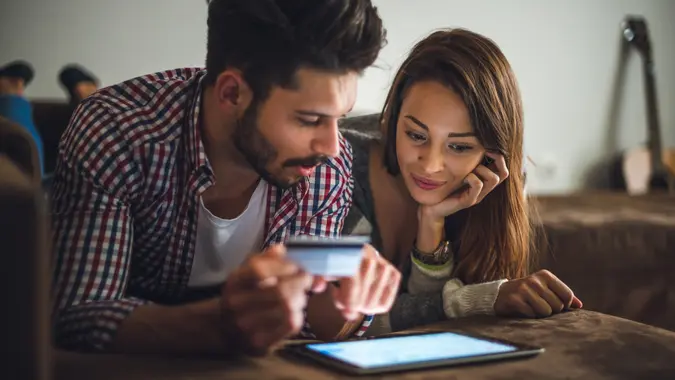 Georgijevic / iStock.com
If you plan your shopping right, you'll almost never pay full price for any purchase — whether it's as major as a car or as minor as a new pair of socks. Different items are known to be on sale at different times of the year, and the best deals of the year aren't exclusive to Black Friday or Cyber Monday. GOBankingRates scoured consumer sites and talked to shopping experts to determine the best month to buy everything you could want.
January: Best Time To Buy Fitness Equipment, Bedding and Calendars
Fitness Equipment
With big sales in the first month of the year, there's no financial excuse to abandon your New Year's fitness resolutions. Manufacturers of fitness equipment have specials to encourage you to jump right in to an exercise routine.
If you are afraid to jump into the gym, given the ongoing COVID-19 pandemic, build your own home workout area. Peloton, for one, is offering $300 off four of its bike packages to start the new year. And Amazon has fitness equipment, such as weight benches and yoga mats, on sale to help you kick start your resolution.
"With many consumers making New Year's resolutions related to exercising and getting into shape, the best time to buy fitness equipment is generally in January," said Julie Ramhold, a consumer analyst with DealNews.com. "Retailers know consumers will be looking for great deals on these kinds of items and will offer discounts accordingly."
Save Big: 13 Brilliant Ways To Save Money on Your New Year's Resolutions
Make Your Money Work for You
Bedding and Linens
January is the perfect time to refresh your bed.
"You're going to see a lot of bedding on sale this month," said Michelle Madhok, online shopping expert and founder of deals site SheFinds. "Bedding, towels and other home goods will be about 30% off — but if you shop around, you might be able to do even better."
Calendars
If you can hold off a few weeks into the new year, you can score discounted calendars, planners and agendas. Expect to see calendars go on sale at the end of the month.
TVs
Retailers discount televisions in the weeks leading up to the Super Bowl, said Samantha Goldberg, an expert in consumer products. Savings of about 25% can be had before the big game, which is the most-watched sporting event of the year. Nearly 92 million people watched the game on TV in 2021, with another 5.7 million streaming it, Sports Media Watch reported.
Clothing
Clothing retailers slash prices after Christmas, making for some of the best deals available, especially on coats and suits. If you're planning to revamp your wardrobe in 2022, January is a great time to take advantage of post-holiday sales as stores make way for spring merchandise.
February: Best Time To Buy More Electronics and Winter Coats
Tablets and TVs
TV sales carry over from January into February, and you can expect to see sales on tablets, too, as new models are announced and last year's discounted, Madhok said. "You can get things like TVs for a great deal."
Take Advantage: Shopping Mistakes You're Making and How To Stop
Make Your Money Work for You
Snow Blowers and Space Heaters
February technically still qualifies as winter, but it's also a transition month, when home-improvement stores shift from snow blowers and space heaters to lawn mowers and gas grills. According to Consumer Reports, February is a great month for these items. 
Winter Coats and Other Winter Items
In February and March, you can find low prices on seasonal clothes such as winter outerwear,  This also applies to winter sports gear such as skis, snowboards and other outdooer sporting gear.
Mattresses
Looking to get a better night's rest? February is also one of the best times to buy a mattress.
"There are a few times of year that are good to buy 
mattresses, but they're all around huge holiday," Ramhold said. "For instance, Presidents'
Day in February is a good time to shop for a new bed, but Memorial Day in
May, Independence Day in July, and Labor Day in September are also prime 
mattress-buying months. These are all sale holidays that have a pretty big 
focus on home items, so it's no surprise that mattresses and other 
furniture products will be discounted."
March: Best Time To Buy Luggage, Chocolate and Summer Camp Enrollment
Luggage
If you're headed on a summer holiday getaway and you need new luggage, you're in luck.
In previous years, major department stores have offered 50% off select luggage in March. And, you can combined cash-back details from the retailers through apps such as Rakuten to score the best deal.
Chocolate
Chocolate and other candies go on sale after Valentine's Day, and you can stock up in March to repurpose the heart-shaped goodies for Mother's Day, a birthday or anniversary, as long as it's kep in a cool, dry place.
Make Your Money Work for You
Summer Camp
It might seem early to start thinking about summer camp, but enrolling your kids in March will not only ensure they get a spot before camps fill up, but you can also score early enrollment discounts.
"[Companies] start pushing things for the summer this month," Madhok said. "In some parts of the country, March is when spring starts, so that's why you'll start seeing those things on sale in March."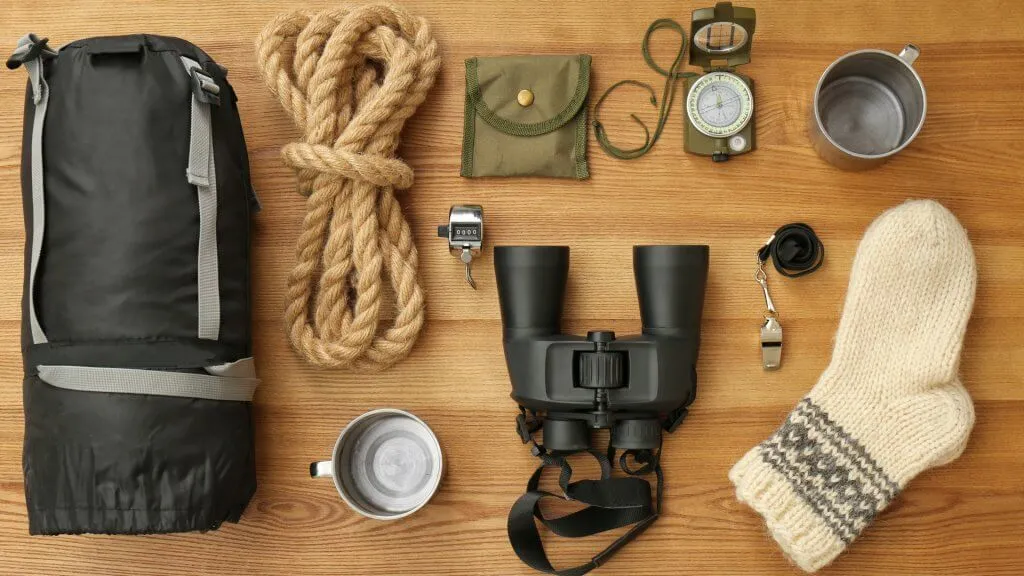 April: Best Time To Buy Shoes, Car Parts and Vacuums
Shoes and Sneakers
People buy fewer shoes in the winter, so shoe stores try to entice shoppers to start buying again by dropping prices in April. Sneakers, in particular, will be on sale, as warmer weather means more people will be running outside again. Stores will discount the dark-colored winter models then, too.
Car Parts and Tires
April is National Car Care Month, during which many businesses offer free car care events and clinics, including free vehicle inspections. You can also score deep discounts on tires and other car parts in recognition of the month.
Tools and Home Appliances
Items to improve, repair and clean your house go on sale in April.
"April is spring cleaning, so you're going to see things like vacuums on sale," Madhok said. In past years, Amazon has sold vacuums for over $100 off the retail price during April. Consumer Reports tagged lawn mowers, grills, pressure washers and trimmers as some of the best things to buy in April.
Make Your Money Work for You
Windows and Window Furnishings
Replacing the windows in your home can add curb appeal, while also making it more energy efficient and secure. If you've been thinking of switching the windows in your home, wait until April when they tend to be on sale, per Consumer Reports. You can also get discounts on window treatments this month.
"It's a time to refresh your house in general, so drapes and those kinds of things will be on sale," said Madhok.
May: Best Time To Buy a Refrigerator, Kitchenware and Mattresses
Refrigerators
Home expert Bob Vila pointed out that new refrigerator models roll out during the summer months, so retailers offer discounts on the old models in May to make room for the new inventory. Check out the Memorial Day sales.
Flooring
Replacing old floors can be a major undertaking — an expensive one at that. Fortunately, flooring tends to be sold at a discount during May, according to Carpet Captain.
Office Furniture
Desks, shelving units, padded chairs and other office furniture will be on sale in May, Dealnews reported. You're likely to find the best deals on these items at OfficeMax, Staples, Office Depot and Walmart.
Roofing
Replacing or repairing a roof is no easy task, but at least you can get discounts on the materials to do it during May, per Consumer Reports.
Strollers and Bike Helmets
May is the unofficial start of summer, so it's the perfect time to get outside with the kids. The bigger kids will need safe, well-fitting bike helmets. For the youngest members of the family, a sturdy stroller is a requirement. Consumer Reports said May is an ideal time to buy both at a discount.
Make Your Money Work for You
Exterior Paint
If you're looking for a deal on exterior paint, it will heavily be discounted in May, per Consumer Reports. A fresh coat of paint can do wonders for your curb appeal, so if you're thinking of selling in the near future — or just want a fresh, new look — stock up on outdoor paint this month.
June: Best Time To Buy Cookware, Tools and Outdoor Gear
Dishware and Cookware
June is the start of wedding season, and many couples will include dishware and cookware on their registries. Because of this, many retailers will put these items on sale. So whether you're getting married or are just ready to upgrade your kitchen, plan to buy new cookware at the beginning of summer.
Kitchen Envy: 10 Useful Kitchen Tools You'll Love for Under $30
Tools
Restock your toolbox in June, when tools will be discounted during Father's Day sales, as reported by Real Simple. The big home-improvement stores, such as Lowe's and Home Depot, are good places to look.
Outdoor Gear
The combination of Father's Day and the start of outdoor camping season makes for the ideal time for retailers to slash prices on tents, camping gear and other outdoor equipment. Camping and outdoor gear is discounted an average of 24 percent in June, though you can score discounts of up to 50%, CNBC reported.
Smart Watches
Many people see June as a time to get back in shape, and retailers capitalize on this by selling smart watches at a discount to entice buyers.
Make Your Money Work for You
"In the beginning of the summer, people try to put on their clothes from last year and they're too tight. That's when athletic wear and equipment will be on sale," Madhok said. "Smart watches come out with new versions all the time, so you can get the old version or a refurbished one for up to 50% off — sometimes more."
Lingerie
"Victoria's Secret has their semi-annual sale in June, so a lot of other lingerie stores will try to compete with them," Madhok said. The competition means more deals on lingerie and undergarments for consumers. "It's a good time to refresh your top drawer."
Shopping Tips: 30 Things You Should Never Buy Without a Coupon
July: Best Time To Buy Furniture, Video Games and Personal Electronics
Furniture
One of the major furniture trade shows is held in April, so by July retailers start clearing out their current stock to make room for the new models, and sales extend into August. Expect to see clearance prices on furniture at this time.
Video Games
The best time to buy console games is in January, but PC video games will be on sale in early July when the Steam Summer Sale typically is held. Once you start making millions as a professional gamer, you can write off your purchases as business expenses.
Personal Electronics
Amazon Prime Day is a great time to buy personal items, such as Fire TV devices, Fire tablets, Echo speakers and Kindle e-readers for cheap. Stores that carry some of these popular-branded items also mark them down at the same time.
While the date hasn't been announced for 2022, it is expected to fall in mid-July.
Find Out: 23 Secret Ways To Save Money on Amazon
Major Appliances
July is also the best time to buy a washer and dryer. Laundry appliances will be discounted during the month, according to Consumer Reports.  Large kitchen appliances — including freezers, over-the-range microwaves and dishwashers — will be on sale in July, too.
Jewelry
People tend to purchase jewelry tied to specific holidays, but there are no occasions in July that warrant a jewelry purchase. Retailers mark jewelry down in July to entice shoppers who aren't shopping for a particular celebration, according to Martin Busch Jewelers of New York. Plus, there's no need to feel guilty about your purchase because jewelry is among the many luxury items that don't lose their value.
August: Best Time To Buy a Laptop, Office Furniture and Summer Apparel
Computers and Other School and Office Supplies
August is an ideal time to buy a computer or laptop thanks to back-to-school sales. "New computers will start going on sale in August, so you can start shopping for those at that time," Madhok said. "Stores move their back-to-school sales earlier and earlier because they want to make sure that they get your dollars."
Ramhold said the back-to-school season is second only to Black Friday as the best time to buy a laptop, but August has some incentives that November doesn't have.
"There's 
a big draw for laptops around back to school time as college students will 
often be searching for new machines, but even high school students will 
need them for school too, depending on where they're located," she said. "This is even 
more true with the rise of virtual schooling. And the fact that 
tax holidays fall mostly in early August certainly helps, as many laptops 
will be tax exempt during that time in the states that host these events."
Office Furniture
Office furniture is often grouped in with back-to-school discounts, so August is the best time to buy a new desk or office cabinet. Big-box office stores and Amazon usually all offer great deals on these products during the month.
Summer Clothes and Swimsuits
Give your summer wardrobe an affordable refresh by waiting until the end of the season to purchase clothing and swimsuits. August is the best time to purchase summer apparel since stores are looking to clear their inventory to make room for fall items, with holiday items not far behind.
The last weekend in August is a particularly good time to buy, as you can benefit from upcoming Labor Day weekend sales.
September: Best Time To Buy a Car, Lawn Mowers and Appliances
Cars
New car models typically debut in the fall, making September an ideal time for car shopping, per AutoTrader. Dealers often have incentives at Labor Day weekend. 
Related: 13 Ways To Increase Your Car's Value
Smartphones
You can thank Apple for September smartphone discounts. Apple typically debuts its new iPhones this month, and prices often drop on models from the previous year to clear out old inventory. You'll likely find trade-in deals, too, according to Consumer Reports. 
Lawn Mowers
Lawn care equipment, including lawn mowers, tractors and leaf blowers, are available at a discount in September, reported Consumer Reports. That's because retailers clear out summer and fall maintenance items for winter ones.
See: A Look at Our Impulse Shopping in 2021
Bikes
Like cars, bikes also come out with new models every year, typically in the fall. That means this is the best time to get a good deal on an older model, according to Bicycling.
Wine
September is the start of the fall harvest season, so you can find the widest variety of wines at this time, reported Forbes. You might be able to catch some great bottles on sale, too.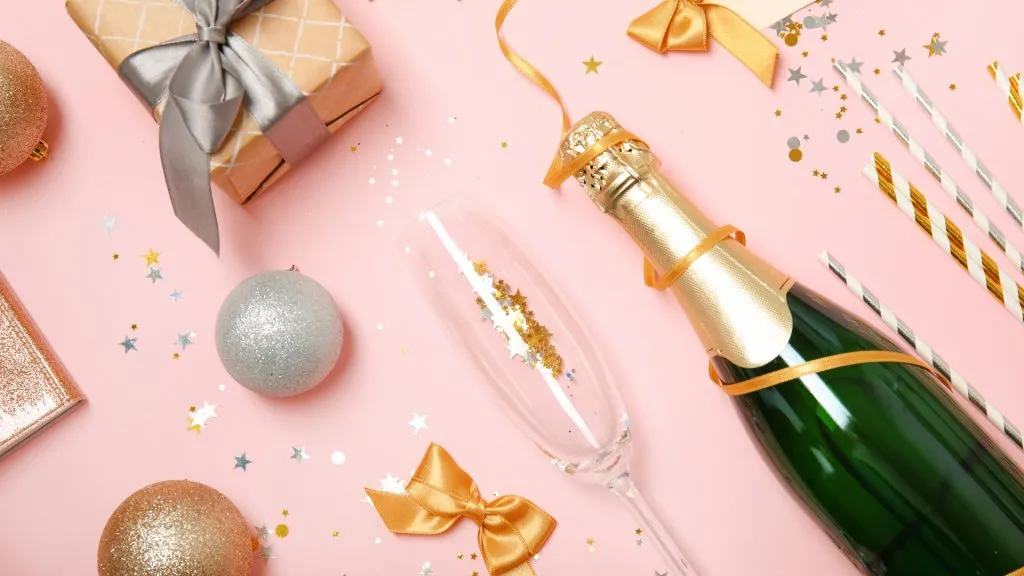 October: Best Time To Buy Jeans, Patio Furniture and Gardening Tools
Jeans
"October is the height of fall shopping," Madhok said. "All the back-to-school shopping is over, so you're going to see a lot of things on sale."
Jeans for both kids and adults will be on sale in October, she said, noting that most retailers will sell denim for about 30% off.
Patio Furniture
Outdoor furniture will be deeply discounted in October.  If you have the space to store new patio furniture until the new season, buy it this month..
Gardening Tools
As with patio furniture, retailers are eager to get rid of their remaining outdoor supplies and tools in October, so you can score gardening tools at a heavy discount this month.
November: Best Time To Buy Appliances, Formal Wear and Electronics
Home Appliances
November means Black Friday sales, so you can get some of the biggest discounts of the year on home appliances — both big and small.
"Many stores do a whole week, so you can really start shopping these deals in mid-November and really look around for the price you want to pay," Madhok said. "You can get items up to 70% off, but you really have to be a ninja about it. You have to really know what you're going for and how to stack your deals. A lot of places will have timed coupons."
Take Advantage: 19 Money-Saving Secrets Target Doesn't Want You To Know
Formal Wear and Wedding Gowns
Wedding season is over by this point, so you can get wedding dresses and other formal wear for major discounts in November. The time between Thanksgiving and Christmas is the best time to shop for these items because sales have lulled and the new styles that are introduced during the holiday season haven't been released yet.
TVs and Other Electronics
As with home appliances, televisions and other electronics are once again majorly marked down during Black Friday sales.
"The Super Bowl is in February and will undoubtedly 
bring some excellent deals as retailers try to entice shoppers looking for
a big screen for the big game. But typically we see more deals — and the
best ones at that — around Black Friday in November," Ramhold said.
Beauty Products and Fragrances
Black Friday sales are the best time of the year to stock up on these items.
"Beauty and fragrances almost never go on sale, but if you stack discounts you can get these items at about 30 percent off," Madhok said.
December: Best Time To Buy Holiday Trimmings, Champagne and Toys
Holiday Trimmings
Holiday items go on sale as soon as the big day has passed. On Dec. 26, you'll find big discounts on things you can use next year,  such as wrapping paper, tags, ornaments, decorations and lights. This is a great time to find an artificial Christmas tree, too. The discounts will go up the further away we get from Christmas to perhaps as high as 90%, but the selection will be more limited. It's worth a look, however.
Champagne
Champagne is in high demand in December with holiday celebrations and New Year's Eve on the calendar, so champagne suppliers compete with each other by dropping prices on bubbly this month, per Cheapism.
Toys
The hottest toys won't be on sale in the weeks leading up to Christmas, but you can get big sales on general categories of toys, such as games or athletic equipment, Madhok said. Stores such as Target often have promotions such as $20 off $100 or buy two toys, get one free, in the weeks leading up to Christmas..
See: 4 Popular Toys To Buy in January If You Want To Save
Golf Clubs
Golf clubs are discounted during the winter months when it's not golf weather in most places. You can get especially good deals on golf clubs around the holidays, reported the Complete Golf Store
Digital Cameras, Smart Speakers, Tablets, Headphones and Other Personal Electronics
A whole range of electronics will be on sale leading up to the holidays, per Consumer Reports. But if you want to score the best deals, it could pay off to wait until after Christmas.
"The day after Christmas is always a good day to find sales," Madhok said.
The Best Time To Make Travel Arrangements
Travel is a category of its own because the fares and rates are constantly changing. Expedia, in conjunction with the Airlines Reporting Corporation, offered these money-saving travel tips for 2022.
Best time to book a domestic flight: Between 28 and 35 days in advance.
Best time to book an international flight: Three to four months in advance.
Best day of the week to book travel: Sunday. Expedia reports domestic flights could cost about 5% less than on other days, with international flights about 10% cheaper.
Best day of the week to travel: If you start your domestic trip on Friday, you'll save more than 15% than if you begin your travels on Monday. For international travels, you'll save more than 5% if your start your trip on Thursday.
Best month to travel: If your travel dates are flexible, January domestic plane fares are more than 10% cheaper than those in June. For international flights, travel is about 20% less expensive in August than it is in December.
Save on hotels: By dropping your hotel choice by one "star" level, you'll save a bundle. You'll save an average of 45% if you choose a four-star property instead of a five-star. A three-star will be about 30% less than a four-star.
Renting a car: You'll get the best price if you book a rental car on Saturday for domestic trips, Sunday for international travels. For the best deals, pick up your car on Monday in the United States, on Tuesday if you're traveling abroad.
Tips on How To Get the Best Deal Any Time of Year
No matter when you're shopping, there are ways to save money on your purchases:
Search for coupons on online coupon sites, retailers' sites and mailed circulars

Make purchases

using a cash-back credit card

Purchase items through a cash-back site or app

Sign up for emails from your go-to retailers to be alerted of sales and get exclusive discounts

Join a store loyalty program or open a store credit card to get points for future purchases

Shop at stores that offer price-match guarantees
More From GOBankingRates
Jami Farkas contributed to the reporting for the article.