Best Walmart Deals for School and Fall

6 min Read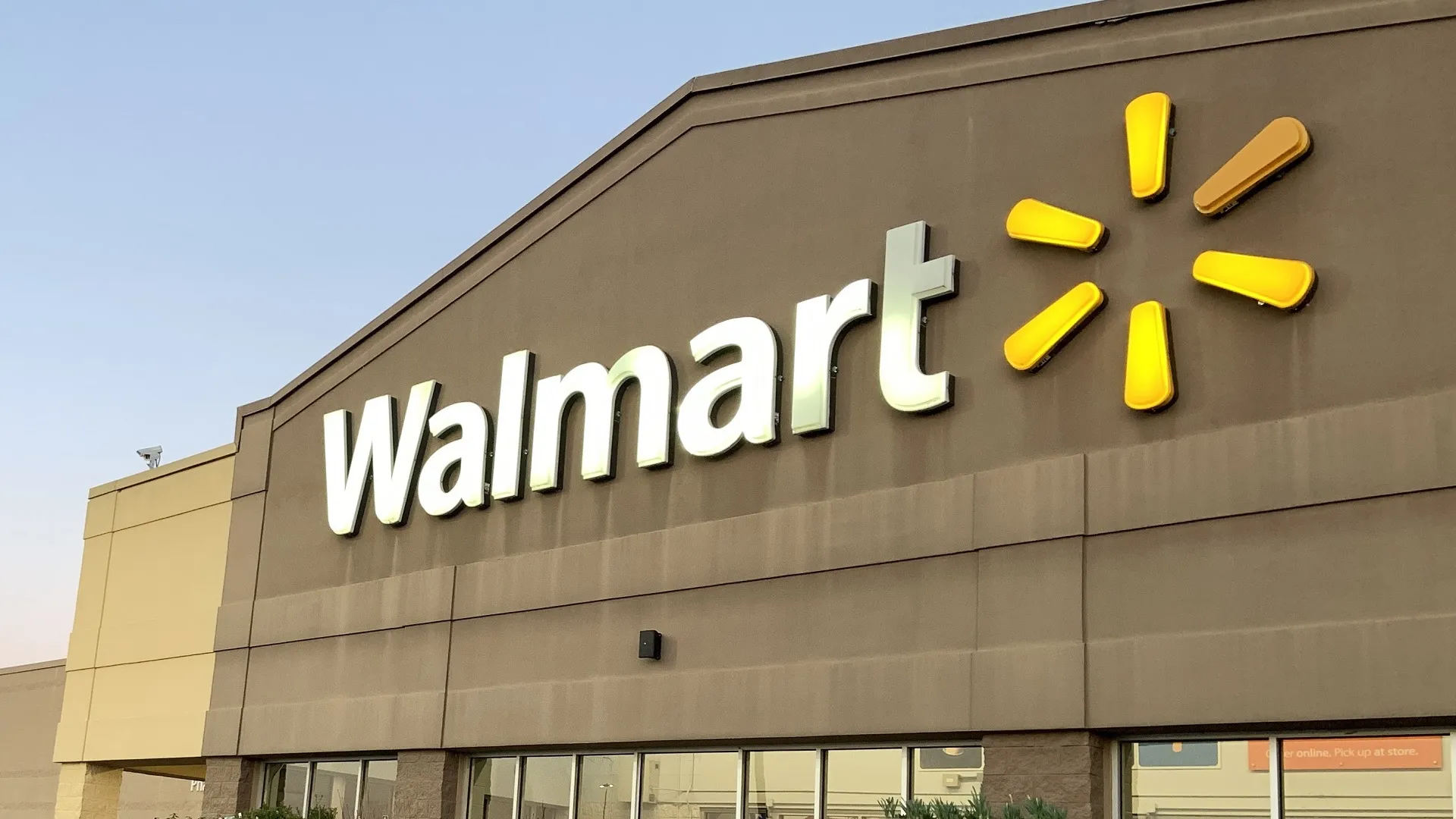 Make Your Money Work for You
Patio Furniture
Julie Ramhold, consumer analyst with DealNews.com, said patio furniture still left on the store shelves can be had at a discount. It's time to clear out the summer stock and make room for fall — and Christmas — merchandise.
"Patio furniture discounts are still lingering," she said. "Walmart has items for as little as $10; so, if you're still thinking about upgrading your backyard space, it's worth checking out the retailer to see what kinds of deals you can take advantage of right now."
Televisions
If your television has gone on the blink and you can't wait until Black Friday for a new one, check out Walmart's offerings. The retailer is having a sale, with TVs up to 20% off. A Vizio 50-inch smart TV is on sale for $298 and would be great for watching fall football games or the Macy's Thanksgiving Day parade. If your space can't accommodate that size, a 40-inch Vizio costs $198.
Halloween Costumes
As excited as the little ones get about their Halloween costumes, you'll want to shop early to make sure you get the first choice for dressing up. Walmart is a good place to start your search.
"This is a category that can get ridiculously expensive, especially when considering they're often worn one Halloween and then never again — unless you create your own, maybe," Ramhold said. "That's why Walmart's prices are so appealing. With costumes starting at just $5, there are plenty of affordable options for the whole family, as well as affordable accessories and makeup items if you'd rather build your own costume — all of which can help you save on a fun holiday in a time when inflation is driving prices of pretty much everything higher."
Halloween Candy
There's only one reason not to stock up on Halloween candy when you find it at a good price at Walmart: You might be tempted to eat it yourself. And then you'd have to buy it again. (Tip: Be sure to buy a candy that you don't like but kids will.)
"Halloween candy can be a pricey purchase," Ramhold said. "But Walmart has great prices on a variety of items, with many falling below $5 each, including snack-size Hershey bars, Reese's Take 5, Almond Joy, Mounds, PayDay bars, Reese's cups, Kit Kat bars and tons more.
"Plenty of these items are also Halloween-themed, and not just the smaller sizes that are ideal for handing out; find bags of Ghoulish Green Snickers and Twix bars, Reese's Franken-Cups, Reese's Pumpkins and Witch's Brew Kit Kats, among others."
Make Your Money Work for You
Halloween Decor
Want to create the haunted house theme this year? Or maybe go with silly pumpkins?
"Walmart has both indoor and outdoor Halloween decor for decent prices, whether you want to go for something creepy or a cuter, family-friendly look," Ramhold said. "Plenty of items for both categories fall under $20 each; so, while you won't find a 12-foot skeleton to loom over your front yard, the retailer does have plenty of other spooky items to make your home festive."
Back-to-School Supplies
Now that the kids, or even you, are back in school, you might have some lingering things on your supply list or just want to have extras on hand. Remember some of the school stuff could double as office supplies, too.
"Schools all over the country have returned to regular classes now, but that doesn't mean retailers no longer have standard school supplies," Ramhold said. "If there are a few things you still need to pick up, or just want to stock up for later, Walmart is the place to go. You'll find plenty of items left — including folders, pens, scissors, markers, paper, pencils and more. And, with prices starting at just 15 cents, you won't have to spend a fortune to bulk up your excess supplies."
Fall Decor
You don't have to go all Halloween-y to dress up the house for fall.
"If you'd rather (have) general fall decor rather than items with Halloween leanings, Walmart has you covered there, too," Ramhold said. "There are plenty of wreaths, pumpkins, seasonal candles, pillows and far more with prices starting around $1.14, and many items being priced under $5, $10 or $20. So you have a large selection of budget-friendly products to choose from to decorate your home — both indoors and out."
Make Your Money Work for You
Vacuum Cleaners
If company is coming for Thanksgiving, you'll want the house to look its best, and that includes your flooring. Walmart has rolled back the price on some of its most popular models, including the Shark Navigator Lift-Away XL Upright Vacuum and Shark Rotator Life-Away DuoClean Pro. The first model is priced at $95, down from $199, while the second has been marked down from $370 to $199. Both have hundreds of reviews with scores exceeding four stars on a scale of five. They're available at Walmart.com.
Coffee
Coffee makes the list — specifically the pumpkin caramel flavor. This time of year, coffee lovers are all about the pumpkin, but why spend $5 a cup at Starbucks or your locally owned coffee house? Head to Walmart.com to buy a 10-ounce bag of the hard-to-find Crazy Cups Pumpkin Caramel Ground Coffee. It comes in regular brew and decaffeinated and, while $10.99 a bag sounds like a lot, think of all the money you'll save while bypassing the coffee shop and brewing your own.
Men's Socks
If you're the type to drop a sock en route to the laundromat or are always losing one at the gym after playing in your basketball league, Walmart has the answer: a 30-pack of Spalding adult men's no-show socks.
They're priced at $14.99 — just 50 cents per pair. Don't need 30 pair at once? You'll get 10 pair each of gray, black and white. Share the wealth by giving your teenagers their own color. Walmart reviewers seem to like the Spalding socks, giving them a rating of 4.4 stars out of five.
This fall, Walmart has deals from one corner of the store to the next. Go walk the aisles — or let your fingers do the walking on your keyboard — to find the best buys.
More From GOBankingRates
About the Author