What To Buy During the Coronavirus Pandemic
Don't give into panic buying -- be strategic about purchases.
ozgurdonmaz / Getty Images
Panic buying has left store shelves empty, with people stockpiling weeks and months of supplies to keep at home. But with money tight for many Americans who are now out of work or at risk of losing their jobs, it's important to know which items are worth stocking up on.
GOBankingRates spoke to health experts to find out what you should buy during the coronavirus pandemic.
Last updated: May 3, 2020
1/15
Moyo Studio / Getty Images
1. Foods Rich in Vitamin C
Lisa Richards, a nutritionist and author of The Candida Diet, said to buy foods that can boost your immunity.
"You should focus on foods rich in vitamin C, like strawberries, red bell peppers and citrus fruits," she said. "It is important to remember that these foods can be found in frozen form and this is a perfectly acceptable way to consume them under the circumstances."
2/15
HausOnThePrairie / Getty Images/iStockphoto
2. Antioxidant-Rich Foods
Richards also recommends stocking up on foods that contain antioxidants.
"Antioxidant-rich foods include blueberries, nuts, sweet potatoes, whole grains -- like oatmeal -- and beans," she said. "Luckily these are very shelf-stable foods that can be consumed in a variety of ways during quarantine to keep your diet vibrant."
3/15
vgajic / Getty Images
3. Tea, Crackers and Soup
Lynell Ross, a certified health and wellness coach and founder of Zivadream, recommends stocking up on pantry items that are easy to digest and soothing to your stomach if you get sick.
"I keep things in my pantry in case one of us gets a bad cold or the flu and we are too sick to get groceries," she said. "Helpful things to have on hand are tea, crackers, canned or boxed soups -- especially chicken soup -- frozen fruits and vegetables, bottles of fruit juice that don't need refrigeration, and Gatorade and ginger ale to replace electrolytes lost from fever or vomiting and to help with nausea."
4/15
GEOLEE / Getty Images/iStockphoto
4. Foods That You Can Buy in Bulk
"There are many bulk foods that you can buy, which will help you stretch your meals while you need to be on a budget or want to stretch out the time between grocery runs," Ross said. "Dried lentils, beans, rice, boxed pasta and canned sauces will last longer and are less expensive than premade items."
5/15
PeopleImages / Getty Images/iStockphoto
5. Necessary Kitchen Appliances
Many of us are now preparing and consuming all of our meals at home, so having functional kitchen appliances is essential.
"If your toaster or coffee maker breaks, get a new one," Ross said. "There is no reason to hold off on buying things unless you are out of work or have suffered financial loss. Those that are fortunate enough to still have money coming in during the pandemic can help keep the economy going by purchasing things as usual."
See: 42% of People Plan To Spend Their Government Check on Groceries During the Coronavirus Scare
6/15
RealPeopleGroup / Getty Images
6. Medication
"If you take prescription medication or are low on other medications, now is a good time to stock up and ensure you have everything you need," said Stephanie Lane, a health and wellness expert, lifestyle coach and owner of SafeSpaceHub. "This also allows you to stay on top of any potential health conditions so we don't need to overwhelm the health system with minor health concerns during the pandemic."
7/15
dragana991 / Getty Images/iStockphoto
7. Household Cleaning Products and Toiletries
"The most important thing is your immunity to fight this pandemic," said Alessandra Kessler, a certified holistic health coach and contributor to Healthy Body Healthy Mind. "You should stay germ-free to be in the safe zone, so, you must keep the most filthy spots of your home clean. Your kitchen should be free of germs, so sanitize it regularly. Most importantly, you should remain germ-free by sanitizing your hands and keeping your body clean."
This means having disinfectant wipes or spray on hand to keep your house clean, as well as hand and body soap to keep yourself clean.
8/15
Roman Tiraspolsky / Shutterstock.com
8. Nondairy Milk
Oat milk, almond milk and Lactaid have a longer shelf life than dairy milk, which means fewer trips to the store.
9/15
Maryviolet / Getty Images/iStockphoto
9. Water Purifier
Relying on bottled water also means more frequent trips to the store and/or using up space that could be used to store other nonperishable goods. Instead, buy a water filter pitcher that you can continue to refill throughout the pandemic.
10. Water Boiler
Since you can no longer spend leisure time at your local coffee shop, make your home equipped to whip up your favorite drinks in your own kitchen. A water boiler heats water faster than the stove and is great to have on hand to brew tea or instant coffee.
11/15
vgajic / Getty Images
11. First Aid Kit
In addition to medications, have a basic first aid kit on hand that includes a thermometer. This way you can tend to minor injuries and ailments at home instead of having to make a trip to the doctor.
Help Yourself: 14 Cheap Ways To Invest In Your Health
12/15
svetikd / Getty Images
12. Baby Supplies
Stock up on diapers, formula and other baby supplies so that you won't need to go to the store as frequently.
13/15
Chalabala / Getty Images/iStockphoto
13. Pet Supplies
Stock up on supplies for your fur babies too. This means food and any medications they need, and possibly wee-wee pads if you'll be limiting your walks.
14/15
Bulgac / Getty Images
14. Work From Home Supplies
Many people are now working from home and are having to create makeshift home offices. Invest in a few items to make your work-from-home station as comfortable and efficient as possible, such as a mouse and desk chair.
15/15
vgajic / Getty Images
15. Family Entertainment
Since you and your family will be spending a lot of time at home, it's worth it to invest in a few things that can keep everyone entertained, such as board games, coloring books and puzzles.
More From GOBankingRates
About the Author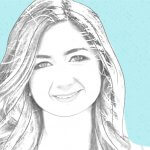 Gabrielle joined GOBankingRates in 2017 and brings with her a decade of experience in the journalism industry. Before joining the team, she was a staff writer-reporter for People Magazine and People.com. Her work has also appeared on E! Online, Us Weekly, Patch, Sweety High and Discover Los Angeles, and she has been featured on "Good Morning America" as a celebrity news expert.