COVID Clorox Shortage Nears End as Company Rolls Out New Pocket-Sized Wipes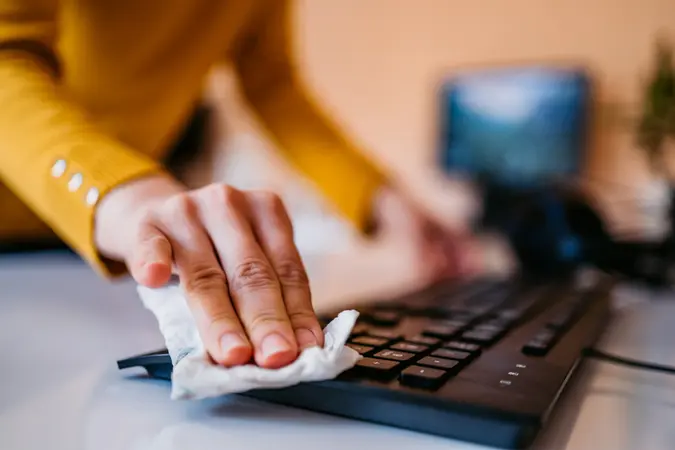 urbazon / Getty Images
On December 10, a Clorox executive announced a wipe shortage likely to last until mid-2021. The news was particularly troubling given that the company's disinfecting wipes have long been included on the Environmental Protection Agency's shortlist of products effective against COVID-19. But this Wednesday, in what some germophobes might deem a Christmas miracle, Clorox announced it will roll out more pocket-sized packs of wipes early next year. 
"We know that consumers are very frustrated with us," Clorox's Chief Operating Officer, Eric Reynolds, said in an NBC Nightly News interview earlier this month.
See: A Broken Supply Chain Means These 10 Products Could Be Out of Stock Soon
Find: Amazon Sellers Fined for Price Gouging Amid Pandemic
The additional production of pocket-sized wipes would help keep shelves stocked and address increased "on the go" demand from customers. The company's plastic canister of 35 to 75 wet wipes have become a highly sought-after staple since the start of the Covid-19 pandemic, in the same vein as toilet paper and hand sanitizer.
Make Your Money Work for You
On the fifth day of Christmas

my true love sent to me:

5 Clean Masks

4 Purell Packs

3 Clorox Wipes

2 Face Shields

and a Pfizer Vaaaaaaaaccine

— Joseph Sakran (@JosephSakran)

December 20, 2020
Clorox already cut its range of wipes products to 14 from more than 100 earlier this year, added more than 10 new third-party manufacturers and is building a new wipes line that will help it ramp up in-house capacity, according to Bloomberg.
Chief Financial Officer Kevin Jacobsen said that the company had been looking for solutions as most products "weren't designed to be carried in a purse or pocket," according to Bloomberg. leaving consumers "looking for solutions," he told investors earlier this month. "You'll see us bring this year to market new products that help consumers when they leave their homes," he said of the smaller pack innovation. "Obviously that was not something we are working on prior to the pandemic."
See: We're Still Obsessed With Disinfecting — That's a Win for Clorox
Find: These Will Be The Top 9 Grocery Trends Of 2021
Following Wednesday's announcement, Clorox stock is up by .94 points as of publication. Last month, the company announced a partnership with Enterprise Holdings, which will begin providing a one-count Clorox Disinfecting Wipe in every vehicle rented through its brands – Enterprise Rent-A-Car, National Car Rental and Alamo Rent-A-Car — an industry-first in car rental. Discover more big business acquisitions from this tumultuous year.
Make Your Money Work for You
More From GOBankingRates:
Make Your Money Work for You