Beware of These Common Online Shopping Traps
Find out the dangers of online shopping and how to avoid them.
bernardbodo / Getty Images/iStockphoto
Online shopping can help you save money and access a wide variety of products, but there are downsides, too. Hackers and other online criminals are constantly trying to scam shoppers by offering fake deals and discounts. In fact, according to a recent Better Business Bureau Scam Tracker report, online purchase scams are the riskiest type of fraud.
Although shopping online doesn't always result in identity theft, there are other risks, too. You might lose money, get a bogus product or not getting anything at all — you might get convinced to spend more than you planned to.
Check out some of the most common scams and traps that shoppers encounter so you can protect yourself from the risks of online shopping and other costly mistakes.
Request to Pay With Wire Transfers
Sound the alarm if a retailer asks you for a wire transfer, a money order or a gift card as payment for your order. In this case, it's likely that your money will fall directly into the pocket of a scammer and you won't receive anything for the money you paid. If you want to protect yourself, always pay with a credit card or other secure forms of payment, according to the Better Business Bureau.
Watch Out: 15 Signs You're Being Scammed
2/16
NoSystem images / Getty Images/iStockphoto
Links Sent via Text Messages
If you receive a random text message telling you to click on a link that advertises some amazing deal or prompts you to cancel a particular service, this is most likely a smishing scam. A smishing scam is a strategic way for criminals to get you to give out your personal information by taking action on a fraudulent link in a text message.
"Smishing professionals use text messages that lure you into clicking on links or providing personal information in response to a text message from what appears to be a trusted source," Steven J.J. Weisman, author of the book "Identity Theft Alert," told Experian. "They'll use other strategies, too."
3/16
Peopleimages / Getty Images
Fake Websites or Domains
Although many online retailers are legitimate, many others are not. If you shop on a fake website, you might receive a knockoff product, something completely different from what was advertised, or nothing at all.
One way to identify if you're browsing a fake website is to look at the domain name. As a rule of thumb, most legitimate URLs will not have extraneous characters or misspellings. Retailer websites are simple and typically match their trademark name, according to CNBC. For example, the domain name for fashion brand Michael Kors is MichaelKors.com. Likewise, the domain name for high-end designer Gucci is Gucci.com.
You can also check if the website has a universal seal of approval, such as the Norton Secured Seal. Such a seal usually indicates that the website is trustworthy, according to Consumer Reports. You can also check to see when the domain was created using Whois.
Outrageous Discounts
Say you come across an ad for 95 percent off your favorite item. You click on the ad and are taken to a website where you can shop for deals. You subsequently put in your personal information to redeem the ad and get your product. At that point, the scammer has got your information and will leave you high and dry.
If you're skeptical of a deal, see what the item is selling for at other retailers. Conducting a simple price comparison can help you spot if the deal is truly legitimate or just an attempt to lure in you into throwing money at a product or service that doesn't exist.
5/16
South_agency / iStock.com
Avoid Shopping When You're Using Public Wi-Fi
Be careful when using a public Wi-Fi connection, and avoid it completely if you intend to buy products and enter payment information. The chance for identity theft increases when using public Wi-Fi. Sometimes online criminals will set up a similar Wi-Fi network to the one you're expecting to use, hoping you'll connect to it, according to the AARP. If you do need to use public Wi-Fi, make sure you're also using a virtual private network.
Read: 20 Mindless Ways You're Putting Your Identity at Risk Every Day
Phishing Emails
Shopping phishing emails can happen at any time of the year, but they tend to be popular during the holidays. What appears to be an email from a reputable retailer lists a coveted discount or informs you that something went wrong with your order. The email usually comes with a link for you to click on so that you can get the advertised discount or fix the problem with your order. Clicking the link, however, downloads malware on your computer.
To confirm the legitimacy of the sender's identity, double-check the email address. In addition, be on the lookout for poor spelling and grammar and links that require you to supply your personal information, the e-commerce site Etsy recommends. That's a way to avoid falling victim to these money scams.
Fake Shipping Alerts
If you receive an email from a major shipping service such as FedEx claiming that your package is delayed or there is a problem with your order, this might be a phishing scam. Typically, this kind of email will ask you to click on a link for more details of the purported problem. But clicking the link can result in downloading malware that hackers use to take information from your computer.
Rather than click on the link, you should visit the shipper's website directly and use your tracking or order confirmation number to verify the status of your package, according to CNBC.
8/16
DaniloAndjus / iStock.com
Bypassing Sketchy Contact Information
Reputable retailers will typically have a summary of who they are in an "About Us" section where you can check out the company's background, values and mission. Legitimate companies also typically have a "Contact Us" section where shoppers can send service complaints and questions.
An "About Us" or "Contact Us" section can help build a retailer's transparency and trustworthiness. If you have doubts about a website's authenticity or you're concerned about a scam attempt, make sure to confirm the retailer has an available line of communication with its customers.
Not Researching Deals
By doing your own research and comparing websites, you'll get a sense of the average cost of the product available in the marketplace. Price comparison gives you the best chance to figure out if a deal is legitimate or just a bunch of fluff. By not researching, you could get stuck overpaying for an item you want or potentially giving into a fraudulent deal.
Read: How a Capsule Wardrobe Saved One Woman From Another $19,000 Shopping Mistake
10/16
agrobacter / Getty Images/iStockphoto
Not Monitoring Your Accounts
Although you might not always want to pay with your credit card, doing so can help you track fraudulent activity quickly and avoid other online shopping mistakes. It's wise to regularly check your account balances and credit card account activity so that you can detect any unusual expenditures and unauthorized purchases. If you do, report it immediately.
Fake Coupon Sites
Beware of clicking on coupons from social media. If the coupon comes from the retailer's official social media page, then you should be in the clear. But other times, fake coupons surface on social media pages that claim to be affiliated with retailers.
For example, say you stumble on a deal at Ross that isn't promoted on any of Ross' official media platforms. Instead of assuming that the deal is an inside scoop, contact your local Ross or try to track down the deal on Ross' official website. Otherwise, you're vulnerable to malware attacks.
12/16
Zinkevych / Getty Images/iStockphoto
Purchasing Final Sale Items Too Early
When you're browsing the clearance section online, pay extra attention to final sale items. Final sale doesn't always mean final prices, according to Consumerist. In fact, retailers will sometimes mark down the prices of their final sale items.
So what's the point of final sale items? To ward off return-happy customers. According to e-commerce analytics site Invesp, 30 percent of products ordered online are returned, compared with 8 percent of items purchased in-store.
13/16
oatawa / Getty Images/iStockphoto
Subscribing to Too Many Alerts
Although you don't want to miss out on a good deal, subscribing to a lot of email lists can mean an overflowing inbox. Sure, promotions have a short shelf life, but there most likely is another one down the pipeline.
Instead of getting a case of FOMO about promotions, it's best to sign up for promotions when you're in the hunt for something. This way you can give your inbox a break and not be tempted by unnecessary sale items.
Chose Wisely: 62 Companies That Deliver Freebies to Your Inbox
14/16
Geber86 / Getty Images
Relying on Reviews
Positively reviewed products and services carry a lot of influence with new customers, and retailers know this. It's a way for customers to get insight on a product when they can't physically touch or see it. In fact, a 2018 survey from ReviewTracker found that 63.6 percent of people said they were likely to check reviews on Google before visiting a business. As a result, some online retailers pay for positive reviews.
To avoid getting duped by fake reviews, beware of reviews that lack concrete details about the product or service. Also, pay attention to the dates of the reviews. If a high volume of positive reviews were posted at the same time, that might be an indication that the reviews were paid for.
15/16
comzeal / iStock.com
Buy More to Get Free Shipping
Online shopping is fun, until you remember you need to pay for shipping, too. Retailers often entice you by offering free shipping if you spend over a certain amount of money. Sounds like a good deal, but this can result in your spending even more money as you add another item to meet the shipping minimum. That extra item usually serves as a substitute for the shipping fee you didn't want to pay in the first place. Stick with retailers that offer free shipping all year.
16/16
Yuricazac / Shutterstock.com
Protect Yourself
Online shopping is personal, easy and convenient, which makes it a popular way to shop. It's also easy to get taken in by deals that don't exist, or spend more than you meant or needed to. While shopping, verify a website's authenticity by looking for seals of approval. Don't rely on one person's review or the price estimate from one source. Whether in-store or online, it pays to shop around.
Read more about how your brain tricks you into spending more money.
More on Saving Money and Shopping
We make money easy. Get weekly email updates, including expert advice to help you Live Richer™.
About the Author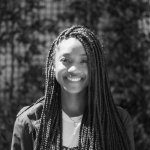 Taylor Bell is an Los Angeles-based journalist and staff writer for GOBankingRates covering personal finance. She is a former staff writer for ATTN: and has covered topics ranging from trending pop culture news to women's social issues.