The Complete Guide To Saving Money at Target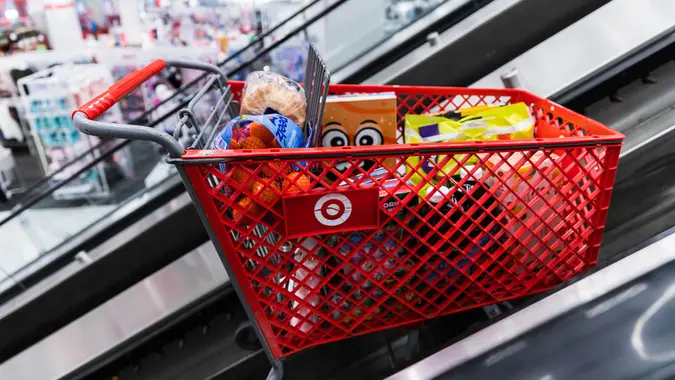 Lando Aviles / Shutterstock.com
How many times have you gone to Target to buy "just one thing" and ended up with a full shopping cart?
Check Out: 8 Remote Jobs That Pay at Least $20 Per Hour
Learn: 9 Bills You Should Never Put on Autopay
That scenario has happened to the best of us. If there's one thing the big-box store is known for, it's that it's really good at getting people to spend money. But, there are also lots of ways to save money at Target as well — if you know the right tips and tricks. Here's the complete guide to saving money at Target.
The Best Deals at Target
Target carries a variety of high-quality store-brand products as well as name-brand items across numerous shopping categories — but not everything is worth buying at Target. It's important to know which offerings are the best deals.
Live Richer Podcast: Trading Secrets – From Crypto to Congress – With WallStreetBets
Make Your Money Work for You
Tips and Tricks for Saving at Target
Find out how to lower your bill when shopping at Target.
More From GOBankingRates
Make Your Money Work for You