The 12 Most Controversial Price Hikes of the Last Year
Prices have soared for possible treatments and in-demand items.
ADragan / Getty Images/iStockphoto
When former President Donald Trump was ill with COVID-19, he was administered several different treatments to relieve his symptoms and shorten the course of his illness. These included Regeneron's investigational monoclonal antibody therapy, antiviral drug remdesivir, corticosteroid drug dexamethasone, supplemental oxygen, zinc, vitamin D, famotidine, melatonin and daily aspirin, CNN reported.
Related: Goods and Services That Will Be More Expensive in 2021
After the details of Trump's treatment were reported, shares of Regeneron Pharmaceuticals leaped almost 10%, Business Insider reported. And the cost of his remdesivir treatment? A cool $3,120 for the five-day treatment course -- a price that has been met with mixed reactions since its maker Gilead Sciences announced it in June.
While the price of Trump's miracle drug is already high, it's not the only costly item of the pandemic.
Last updated: March 12, 2021
1/23
No-Mad / Getty Images/iStockphoto
Chloroquine
Before he got the coronavirus, Trump stated in May 2020 that he was taking daily doses of the antimalarial drug hydroxychloroquine, which he touted as a potential coronavirus cure despite warnings from medical experts and the Food and Drug Administration that it might not be effective and could have potentially harmful side effects, CNN reported. President Joe Biden criticized Trump for taking the drug, calling it "totally irresponsible" during a virtual town hall on May 19.
"There's no serious medical personnel out there saying to use that drug. It's counterproductive. It's not going to help," Biden said.
In addition to influencing others to take a potentially ineffective drug, Trump's use of hydroxychloroquine may have had another effect — a price increase for the pharmaceutical. Chloroquine -- the drug from which hydroxychloroquine is derived -- saw price increases during the same period, GoodRx reported.
2/23
Kerkez / Getty Images/iStockphoto
3/23
LumiNola / Getty Images
Mytesi
On April 9, 2020, Mytesi  -- a drug used to treat HIV -- increased in price by 230% as the manufacturer sought approval from the FDA for use as a treatment for the coronavirus patients with diarrhea, GoodRx reported. The FDA did not approve Mytesi for this use, but its manufacturer is continuing to evaluate its effectiveness against the coronavirus.
Big Changes: 30 Ways Shopping Will Never Be the Same After the Coronavirus
4/23
klebercordeiro / Getty Images/iStockphoto
Hand Sanitizer
Some sellers on Amazon have resold hand sanitizer for huge markups. One seller, Matt Colvin, was selling bottles for up to $70 each, The New York Times reported. Amazon cracked down on price gouging soon after, and his items were removed from the site.
Be Aware: Are You Spending More Than the Average American on 25 Everyday Items?
5/23
mixetto / Getty Images
Disinfecting Wipes
Hand sanitizer was just one of the pandemic supplies that saw huge spikes in the reselling market. According to a New York Times analysis, the average price for disinfecting wipes sold by third-party sellers on Amazon was less than $20 in January; in March, it rose to nearly $40.
N-95 Masks
N-95 masks also saw a huge increase in price on Amazon, with boxes sold by third parties going for around $30 in January 2020 and spiking to highs of over $150 in late February, The New York Times reported. One Amazon seller told the newspaper he bought 10-packs of N-95 masks for $20 and resold them for $80 to $125 per mask.
7/23
sergeyryzhov / Getty Images/iStockphoto
Meat
Grocery prices have risen due to the coronavirus pandemic as demand has increased with restaurants being closed, more people cooking at home and people panic-buying more groceries than normal, and supply has decreased as processing plants have shut down or closed, USA Today reported. Meat saw one of the biggest monthly increases in cost in April, and prices could continue to go up as the supply of animals decreases.
In April 2020, pork prices were up 3%, uncooked ground beef was up 4.8%, beef roasts were up 5% and beef steaks rose 2.1%.
8/23
yipengge / Getty Images/iStockphoto
9/23
GMVozd / Getty Images
Eggs
Eggs have seen the biggest price jump from March to April 2020, with prices rising 16.1%, USA Today reported. Prices went as high as $3 per dozen.
10/23
milan2099 / Getty Images/iStockphoto
Apples
The cost of apples rose 4.9% from March to April 2020, USA Today reported.
11/23
Busara / Shutterstock.com
12/23
anzeletti / iStock.com
Luxury Handbags
With lockdowns causing sales to plummet and a lack of supplies pushing the cost to make luxury handbags up, some high-end brands are increasing the prices of their products, Reuters reported. Chanel increased prices for its handbags and other leather goods between 5% and 17%, and Louis Vuitton increased the price of one of its popular bags by nearly 14%.
13/23
Drazen Zigic / Getty Images/iStockphoto
What's Being Done To Prevent Price Gouging
While some price increases are inevitable due to low supply and high demand, some price hikes are merely being implemented due to greed on the seller's part. Retailers like Amazon and eBay have their own regulations to prevent price gouging, and several states have laws against price gouging.
14/23
Hadrian / Shutterstock.com
How Amazon Is Preventing Price Gouging
In late March 2020, Amazon announced that it had removed over 3,900 seller accounts for coronavirus-based price gouging.
"We are constantly monitoring our stores for unfair prices and listings that make false claims in regards to COVID-19," Amazon stated in a corporate blog post. "We have dynamic, automated systems in place that locate and remove unfairly priced items. In addition, we have deployed a dedicated team that's working continuously to identify and investigate unfairly priced products that are now in high demand, such as protective masks and hand sanitizer. If we find a price that violates our policy, we remove the offer and take swift action against bad actors engaged in demonstrated misconduct, including suspending or terminating their selling accounts and referring them to law enforcement agencies for prosecution under relevant laws."
15/23
George Sheldon / Shutterstock.com
How eBay Is Preventing Price Gouging
EBay also announced in late March 2020 that it was doubling down on efforts to prevent price gouging. The site banned the sale of in-demand items including face masks, hand sanitizer, disinfecting wipes, toilet paper, baby formula, baby wipes, tampons and diapers​, and added a price gouging reporting tool so that buyers could flag sellers for unfair pricing in real time.
"We have a zero-tolerance policy on price gouging on our marketplace to ensure buyers are able to find essential items at reasonable prices," eBay stated in a corporate blog post. "As of April 29, 2020, we have removed or blocked more than 15 million listings that are in violation of our policy related to COVID-19."
16/23
lucky-photographer / Getty Images/iStockphoto
States With Price Gouging Laws
Several states have laws prohibiting sellers from raising prices on some items above a given percentage -- typically 10% or 15% -- during a declared state of emergency. States with price gouging laws include Alabama, Arkansas, California, Connecticut, Florida, Georgia, Hawaii, Idaho, Illinois, Indiana, Iowa, Kansas, Kentucky, Louisiana, Maine, Massachusetts, Michigan, Mississippi, Missouri, New Jersey, New Mexico, New York, North Carolina, Ohio, Oklahoma, Oregon, Pennsylvania, Rhode Island, South Carolina, Tennessee, Texas, Utah, Vermont, Virginia, West Virginia and Wisconsin, as well as Washington, D.C.
17/23
Hadrian / Shutterstock.com
Amazon Is Pushing for Federal Price Gouging Regulations
Although many states have laws in place to prevent price gouging, some do not, and even those that do have different ways of measuring unfair price hikes as well as different types of products that their laws apply to. Last year, Amazon pushed Congress to protect consumers from price gouging on a federal level.
On May 13, 2020, Brian Huseman, who oversees public policy for the Americas at Amazon, penned an open letter about the need for a federal bill that would give the Federal Trade Commission the authority to go after scammers.
"This would complement the great work being done by state attorneys general nationwide and allow for more expeditious enforcement, while also sending a warning shot to price gougers and enabling honest sellers to operate without disruption," Huseman wrote.
Major Impact: 20 Industries That Will Never Be the Same After the Coronavirus
18/23
Poike / Getty Images/iStockphoto
What You Can Do To Protect Yourself From Price Gouging
Although retailers like Amazon and eBay are doing their best to prevent price gouging and you may live in a state with its own regulations, it's always a good idea to be an informed consumer and protect yourself against having to pay unfair prices. Here are five ways to avoid price gouging.
19/23
electravk / Getty Images
1. Only Buy From Retailers You Trust
It's typically third-party sellers that are responsible for price gouging and not major retailers. Try to purchase products from retailers you are familiar with; if you do buy from a third-party seller, check their reviews to make sure they are reputable.
2. Order In-Demand Items Before You Run Out
You might have to wait longer than usual to receive online orders from your favorite trusted retailers, so place orders for in-demand items about a week before you run out. If you wait until the last minute, you might be tempted to order from a third-party seller who is charging high prices but promises speedy delivery.
21/23
katleho Seisa / Getty Images
3. Comparison Shop
Don't assume that the price listed for an item you want is a fair price. Do some comparison shopping to make sure you're not being overcharged.
22/23
knape / Getty Images
4. Don't Hoard
Decreased supply and increased demand drive prices up. When you hoard items, you're adding to the problem.
23/23
aluxum / Getty Images
5. Report Price Gouging
Report third-party sellers who are price gouging to the platform they are selling on so that they can be investigated. You can also file a consumer complaint with your state attorney general.
About the Author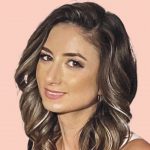 Gabrielle joined GOBankingRates in 2017 and brings with her a decade of experience in the journalism industry. Before joining the team, she was a staff writer-reporter for People Magazine and People.com. Her work has also appeared on E! Online, Us Weekly, Patch, Sweety High and Discover Los Angeles, and she has been featured on "Good Morning America" as a celebrity news expert.