8 Costco Items To Buy This Summer Before They're Gone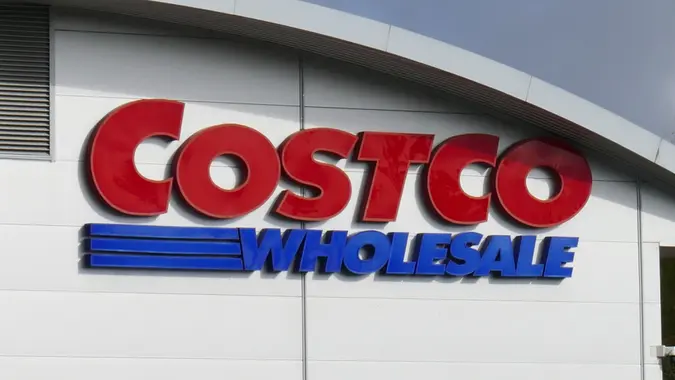 Geoffrey Swaine / Shutterstock.com
As summer slowly draws to a close, individuals and families are desperate to squeeze every last second of enjoyment of being away from work and school. The slow pace of mid-to-late August will soon pick up steam across America, with students and employees grudgingly getting back into school and office mindsets.
Costco, being Costco, has everything you need to enjoy the remaining three-day weekends and the last vacation days of summer. Every year, Costco deals on summer-specific items like patio sets, grilling supplies, pool equipment, backyard, and camping gear. But with fall approaching, the wholesaler is in seasonal transition mode, selling off the rest of its limited summer stock.
Here are 8 Costco items to buy this summer before they're gone.
Greenworks Leaf Blower
The Greenworks 80V Jet Blower will do the trick if your lawn needs severe leaf-blowing power. At $239, it is a bit pricey, but it's one of the cheaper options on the market. Considering it comes with two 2.5Ah batteries, a rapid charger, a 4-year tool, and a 4-year extended battery warranty, this blower is a no-brainer compared to the alternative of raking and bagging leaves.
Lipton Lemon Iced Tea Mix
Though popular year 'round, there's nothing like that sweet taste of Lemon Iced Tea in the summertime. Lipton's powdered blend makes a refreshing, flavorful drink in seconds without brewing or steeping. And it makes A LOT — the 5-pound canister makes 38 quarts!
Make Your Money Work for You
Tide and Kirkland Laundry Detergent
Kids get messy at school, but nothing compares to the dirty they get playing outside all summer. Now is the time to stock up on laundry detergent and Costco has two options on sale online right now. You can save $3.90 on a 194 fluid-ounce container of Kirkland's Signature Ultra Clean HE Premium Laundry Detergent (limit of 5) and $5.40 off a 104-count of Tide Ultra Oxi HE Laundry Detergent Pods (limit of 2). Valid until Aug. 27.
Berkdale 14′ x 8′ Wood Shed
Just because summer is ending soon doesn't mean you shouldn't save money on larger backyard items. Or somewhere to store all your backyard stuff. This Berkshire Wood Shed has 918 cubic feet of storage and includes three operable windows, a transom side window, a storage loft, two doors, two 10ft shelves and a floor kit (please note this product is a do-it-yourself assembly and paint and shingles are not included.
Starbucks Hot Cocoa Mix
Throughout most of the country, days are still blazing hot. But nights are cool and nothing takes the chill off like hot cocoa. Made with ethically sourced cocoa powder grown and traded ethically and transparently, a two-pack of 30-ounce tins of delicious Starbucks cocoa can be had for $34.99. Just add milk.
San Pelegrino Variety Pack
This 24-count variety pack of San Pellegrino Flavored Mineral Water is $4.40 off the regular price, selling for $15.59 until Aug. 27. Each pack contains eight zero calories, not artificially sweetened cans each of Tangerine & Wild Strawberry, Blood Orange & Black Raspberry, Dark Morello Cherry and Pomegranate flavors.
Keter Darwin Raised Garden Bed
Make Your Money Work for You
Beautifying your backyard space doesn't have to be expensive or laboring. These 29-gallon Keter Darwin garden beds have self-watering planter boxes and sell for under $100 (a $40 savings). There is a limit of 5 per member and they are available at this manufacturer's price until Aug. 20.
Kirkland Signature Aller-Tec Allergy Tablets
Comparable to brand-name Zyrtec but much cheaper, Kirkland's Aller-Tec cetirizine hydrochloride tablets come in bottles of 365, meaning 414.89 is all you'll have to pay for a year's worth of 24-hour relief from indoor and outdoor allergy symptoms in adults and children six years and over.
More From GOBankingRates