Costco Membership Deals: Follow These 5 Social Media Accounts for Savings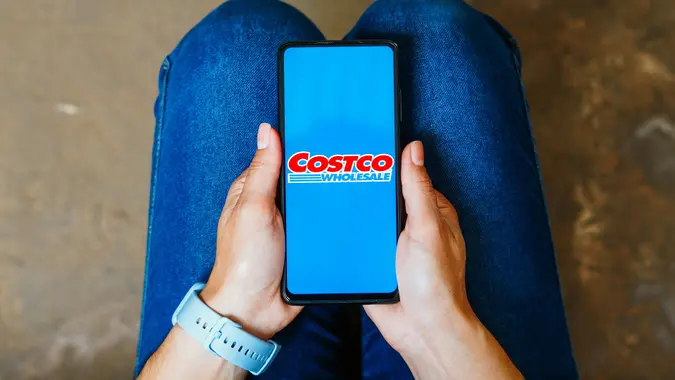 Rafael Henrique / SOPA Images / Shutterstock.com
Whether you're looking for backyard furnishings, home electronics, or groceries, Costco is a one-stop shop to save money for many Americans. From early GenZ and millennials to boomers, it seems all generations have embraced the beauty of warehouse club shopping for everything from household essentials to daily dinner deals.
A Facebook search of Groups focused on Costco yields pages of results, with one of the largest, Costco Finds, boasting 1.4 million members. Likewise, every major social media platform has a collection of accounts devoted to — you guessed it — Costco finds and deals. But which are the best accounts to follow to maximize your savings?
Costco Finds
The Facebook Group Costco Finds, with 1.4 million members, features user-generated content sharing the best deals and unique products. The admins are pretty strict that every post must include the price and the location of the warehouse club. Fortunately, you can also find many of the items online at the Costco website.
Keep in mind: The group features more than just sale items and bargains; there's also high-quality items people may not know about.
@CostcoHotFinds
With accounts on TikTok (1.3 million followers) and Instagram (2 million followers) @CostcoHotFinds, aka Laura, shares weekly Costco deals in micro-videos on both platforms. From a cozy loft bed for her son to giant "Mini" Lemon Cakes, her videos are fun to watch and will have you rushing to your local store before these finds are gone!
Make Your Money Work for You
@CostcoDeals
Deemed the "original page" for Costco deals, this Insta account with 1 million followers is fun and energetic. The account shares prices for most of the sale items, which is extremely helpful. Check it out before your next trip and make a list of your must-haves.
Costco Products and Reviews
The Facebook page Costco Products and Reviews is not just a review group with more than half a million members. Many members share deals, sales and prices, as well. Some of the best recent finds? Scrub Daddies sponges — which the user recommended to cut in half for most projects — and a 6 qt. Instant Pot 5 in 1 Gourmet Dutch Oven for just $19.97 (based on the asterisk on the price tag, this deal could be going away soon!).
@CostcoBuys
Informative, energetic, and with a wide range of products, @CostcoBuys on Instagram makes it their mission to share the best deals and finds, such as a 60″ bathroom vanity with quartz top for just $799 and fun fall-themed throw pillows for just $9.99 each. And, of course, the account is also touting those monster-sized Mini Lemon Cakes that recently returned to many Costco locations.
More From GOBankingRates
Make Your Money Work for You