If Pattern Persists, Costco Could Raise Membership Fees by $5 in September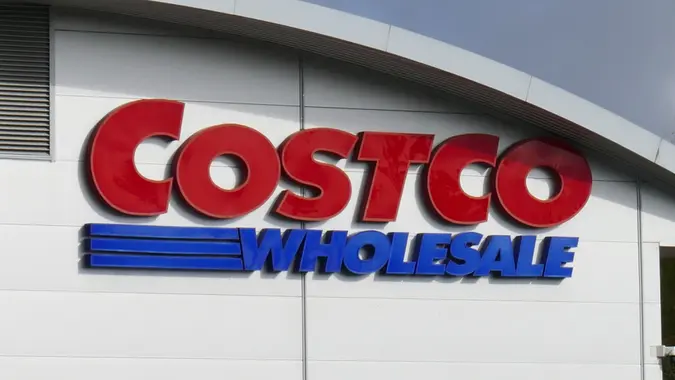 Geoffrey Swaine / Shutterstock.com
Although Costco hasn't raised its membership prices in years, chances are good that a hike is coming at some point in 2023. Analyzing past cost increases and recent corporate statements on the subject, enrollment fees will certainly go up — but when that will happen is up for speculation.
Costco averages a price increase every five years and seven months, according to Chief Financial Officer Richard Galanti. This would have put Costco on track for a price hike sometime in January. As Eat This, Not That! reported, UBS Equity Research Analyst Michael Lasser expected one to be announced in the spring.
No news is good news in this case, but with spring already come and gone, analysts and pundits are looking for the membership-only retail giant to announce its next membership fee boost in September (or at its next earnings report at the beginning of October).
Overdue or not, Galanti and Costco haven't felt hurried to set a date. Speaking during a December 2022 earnings report, Galanti was resolute that the company will need to implement a cost upgrade, but is comfortable waiting until the time is right.
"It's a question of when, not if," he said. "There's no analytical framework we use other than we feel very good about our member loyalty and our strength. And if we wanted to do it yesterday, we could. If we want to do it six months from now, we can. So, we'll wait and see."
Make Your Money Work for You
As CNBC's Make It pointed out, Costco last increased its memberships prices in June 2017, raising its "everyday value" Gold Star membership by $5 from $55 to $60 per year (plus applicable taxes) and its "2% annual reward" Executive membership to $120 a year from $110.
Granted, a potential $5 hike isn't exactly a bank-breaker, but with the cost of goods and services still a tad too uncomfortable for most Americans, every dollar counts for Costco's 124.7 million cardholders.
For those unable to afford a Costco membership, a cost hike will place them further away from their wholesale shopping goals. For those on the fence about joining Costco, maybe now is the time to go for it.
During its most recent earnings call in May, Galanti remained consistently silent on an actual timeframe for membership price hikes, doubling down on being "purposefully coy on when that might be."
"And at some point, we will [raise fees], but our view right now is that we've got enough levers out there to drive business, and we feel that it's incumbent upon us to be that beacon of light to our members in terms of holding [fees] for right now," he said.
More From GOBankingRates
Make Your Money Work for You