How to Get the Most From Your Costco, Sam's Club and BJ's Memberships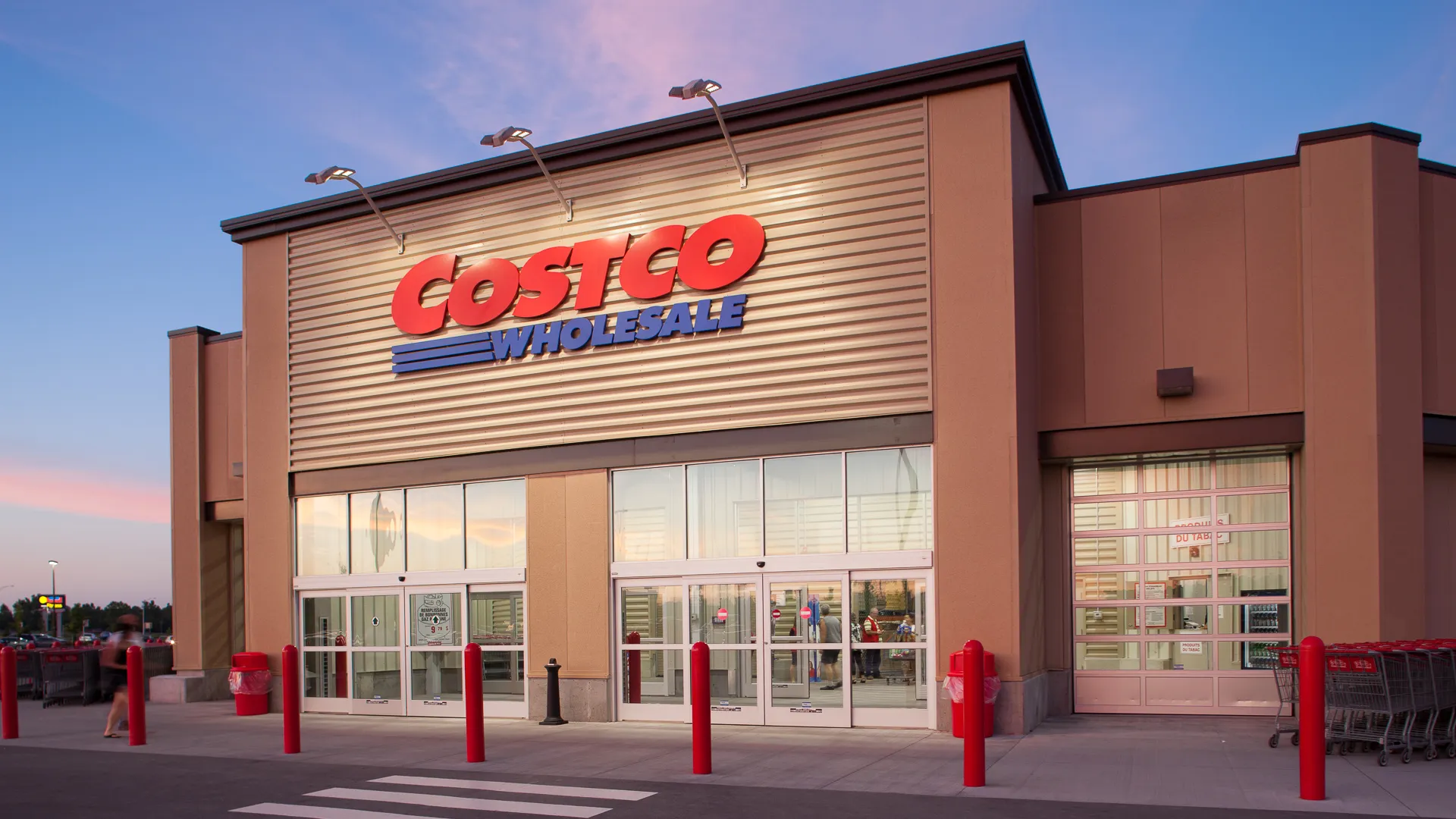 At 2017 prices, an annual Costco membership runs between $60 and $120, whereas a Sam's Club card costs from $45 to $100, and a BJ's membership ranges from $50 to $100 — plus applicable taxes to consider for all three. Whether you're shopping wholesale stores for an enormous jug of peanut butter or just looking for a good deal on beach chairs, none of the prices equates to chump change. Before you get into a committed relationship with your local warehouse or big-box megastore, consider the potential benefits you'll reap when you maximize your membership perks.
Make Your Money Work for You
Costco: Rake In Your Annual Rewards
Kicking off with Costco membership deals, Gold Star Executive and Business Executive ($120) members get 2 percent cash back on their purchases every year. So if you're dropping $250 per month on groceries at Costco, that's $60 back in your pocket at the end of the year. Shop enough, and this little bonus might just pay off your entire membership.
Don't Miss: Things That Are Always Cheaper at Costco
Costco: Get Those Gift Cards
Although most gift cards offer in-store cash equivalent to the purchase price, Costco does things differently — the store sells gift cards to people with a Costco membership for less money upfront than what you'll get on the card. Some 2017 deals include $100 gift card at Pressed Juicery for $79.99, $50 at DriversEd.com for $34.99 or $100 at Hornblower Cruises for $69.99.
Costco: Book Your Next Vacation
In 2016, the U.S. Travel Association estimated that Americans spent $683.1 billion on leisure travel. Fortunately, Costco can help you reduce that figure just a bit. The California-born company offers a slate of vacation packages under $499 per person, exclusively for its members. Recent deals include a three-night Royal Caribbean Bahamas cruise from $230 or a four-night stay at a resort on the Riviera Nayarit from $285. Keep an eye out for extras like free Costco cash cards, free room and board for kids, or resort credits that sometimes reach $250 in value.
Costco: Print Your Checks
No one really looks forward to getting checks printed — it's a necessity that's almost never on your mind until you tear out the last check in the book. Costco members have it a little easier, at least. CostcoChecks.com collaborates with Harland Clarke Check Printing to save Costco Gold Star customers an average of 50 percent on checks, or 70 percent if you're an Executive member. Plus, shipping is free.
Make Your Money Work for You
Costco: Use the Rental Car Tools
At CostcoTravel.com, the Rental Car Low Price Finder tool can save you both money and time. This handy web app lists various rental car companies to show you options for getting the best deal and also offers member-exclusive coupons on rental brands such as Avis, Alamo, Enterprise, and Budget. Executive members get 2 percent rewards on all Costco Travel purchases, too.
Costco: Shop Online
Although even non-members can take advantage of deals at Costco.com, the site hosts a rotating selection of substantial deals exclusive to members. Expect the unexpected, as Costco Online often stocks larger items like saunas or regionally popular items that you might not be able to snag in your own Costco locations. Member-only discounts often apply to less-common items, so when you save $150 on a bidet or $40 on a sewing machine, for example, you don't have to feel as bad about your online impulse buys. Use the "Costco Near Me" feature to find a pick-up store nearby.
Costco: Scope Out Secret Discounts
When you're browsing the aisles during Costco hours instead of impulse buying online at 1 a.m., get the most out of your membership by knowing the lay of the pricing code land. Although most Costco prices end in the familiar .99, prices that end in .97 indicate marked-down or discounted products. Likewise, an asterisk on the price tag means that the product won't be re-ordered once it's out of stock, so you'd better make the purchase if you don't want to miss out. Who needs coupons when you've got insider knowledge?
Costco: If You're Unhappy, Cancel
If you don't feel like you've gotten your $60 or $120 worth out of your Costco membership, the retailer's famously generous return policy — which applies to everything from refrigerators to diamond rings — allows you to cancel and refund your membership fee in full at any time.
More Savings: 20 Ways to Pay Less at Costco
Make Your Money Work for You
Sam's Club: Study Smart, Shop Smart
Sam's Club might conjure up images of weekend warriors rather than hip, college-aged shoppers, but most millennials want to save some cash too. If you're a student and a Sam's Club member, you can sign up online as a Sam's Savings member to instantly earn a $25 online gift card. It won't cover your entire school supplies shopping list, but it should help.
Sam's Club: Stay Healthy
A Sam's Club membership can particularly stretch your dollars when it comes to healthcare costs. Skip the pharmacy and the boutique eye doctor, because Plus members have access to:
Five prescriptions for free
$40 off your second pair of glasses when you purchase the first without insurance or $50 off your first pair when you buy a year's worth of contacts — and depending on your state, many health screenings are free
200 prescriptions at $4
400 prescriptions at $10
Sam's Club: Shop Early
This deal won't necessarily save you a ton of money, but it could very well save you some time and stress. People with a Plus or Business membership — $100 and $45, respectively — see the Sam's Club hours magically expand, as the card allows you to start shopping at 7 a.m. on Monday through Saturday. If you do the math, that means you have two to three hours before the maddening deluge of cart traffic.
Sam's Club: Promote Your Business
Sam's Business Printing department offers 100 business cards for $7.96. Signs start at just $2.96 each, and big, bold banners are available from $19.96 per unit. The service is available online at BusinessPrinting.SamsClub.com, and Sam's claims it'll save you about 40 percent compared with the leading competitors.
Make Your Money Work for You
Sam's Club: Read the Instant Savings Book
When that big Instant Savings book from Sam's Club hits your mailbox, don't throw it in the recycling bin just yet — take a good look and familiarize yourself with it. These discounts, which hack additional dollars and cents off of your regular membership product prices, are provided exclusively to Sam's Club members from the company's top suppliers. The savings are loaded to your card and applied automatically at checkout, but it's up to you to know which eligible brands and items can make that checkout number a whole lot lower.
See Also: 15 Best and Worst Deals at Sam's Club
Sam's Club: Get Deals on Wheels
A 65-inch HDTV. A 24-pack of paper towels. A jar of cheeseballs too big to carry out of the store. These are things you might first think of when you think of shopping at Sam's Club, but the store's Auto Buying Program shakes up that notion. A web app powered by TrueCar offers local comparison shopping, but the real meat is in the Sam's Club Bonus Cash offers. First, your membership applies discounts to the car's MSRP. Then, the bonus cash can put another four figures back in your pocket. In an example used by Sam's, you could save over $4,000 on an eligible $23,795 car purchase.
Sam's Club: Get Those Cash Rewards
Sam's also offers cash rewards, but its system works a little differently and offers an admirable amount of flexibility. Every year, your Plus membership nets you $10 back for every $500 you spend on qualifying purchases. The beauty here is that you can use that reward on renewing your membership or buying items in the store, or you can redeem the rewards for cash.
Make Your Money Work for You
Sam's Club: Gas Up, Get Back
In 2015, the average American spent about $1,100 on gas, according to CNN Money and the Oil Price Information Service. If you spent that much and fuel up at Sam's Club and Walmart gas stations exclusively, your Sam's Club membership will put $55 back in your pocket annually if you opt for membership via the Sam's Club MasterCard. The credit card rewards you with 5 percent back on fuel purchases up to $6,000 per year, and 1 percent back after that. Moreover, you'll get 3 percent cash back on eligible restaurant purchases worldwide. Check out the Sam's Club "Near Me" tool online to find convenient gas stations.
BJ's: Pay It Forward
BJ's Inner Circle membership — the standard card that gets you up to 25 percent off grocery store prices — runs $50 annually. But existing Inner Circle members can purchase memberships for up to three additional new members for $30 each. That's a gift that keeps on saving.
BJ's: Join the Club
So you've already learned that a BJ's wholesale membership knocks up to 25 percent off of in-store items, but there's no reason to settle for that. Members can head over to the store's In-Club Coupons website and print out exclusive coupons that stack discounts on top of your existing discounts. Deals vary, but hundreds of offers are available each day. In September 2017, for instance, the site offered 141 printable coupons for a total of $468.50 in savings.
BJ's: Geek Out for Free
Although competitors like Best Buy charge between $40 and $150 for setup services on new tech, BJ's members get some of these geektastic services for free. For the entire lifetime of BJ's-purchased products ranging from TVs and tablets to wireless speakers, members can call up an expert tech advisor at no charge for help on issues including first-time setup, Wi-Fi setup, troubleshooting and networking support.
Make Your Money Work for You
BJ's: Go Clipless
Speaking of coupons, BJ's coupon obsession doesn't end with paper. At any given time, the store's clipless coupons offer big savings — such as $30 off a coffee maker or $100 off a mattress, not to mention dollars off household items and food that are automatically redeemed for members at checkout. Always check the site when you're making your grocery list because you might just rack up double-digit discounts the next time you shop.
BJ's: Build With BJ's
BJ's excels at deals in some specific categories. Case in point: Sheds. In partnership with Quality Outdoor Structures, BJ's is able to offer members some pretty crazy discounts on outdoor storage. Deals like 10 percent off all sheds change over time, but members always get free delivery and installation, custom door and window placement, 0 percent financing for six months, and a free organizer package individually valued at $189.
BJ's: Make the Call
Shopping for a new smartphone? BJ's is an authorized Verizon retailer, and local stores offer a varied slate of members-only savings on phones. In Southern California, for example, BJ's shoppers enjoy $30 off select smartphones and 30 percent off the purchase of all smartphone accessories, so check out your local deals using the online BJ's "Near Me" feature.
BJ's: Boost Your School
BJ's also offers members a school fundraising drive that's prepackaged and ready to go, with zero fees, live support and expert advice. For every membership that a student sells, their school gets $5 with a guaranteed quick turnaround. The best part? The school doesn't have to make any deliveries or keep track of inventories — BJ's has that covered, too.
Become a Deal Master: The Best Deals at Sam's Club, Costco and BJ's for Parents
About the Author