24 Counterfeit Goods You Should Avoid at Amazon, eBay and More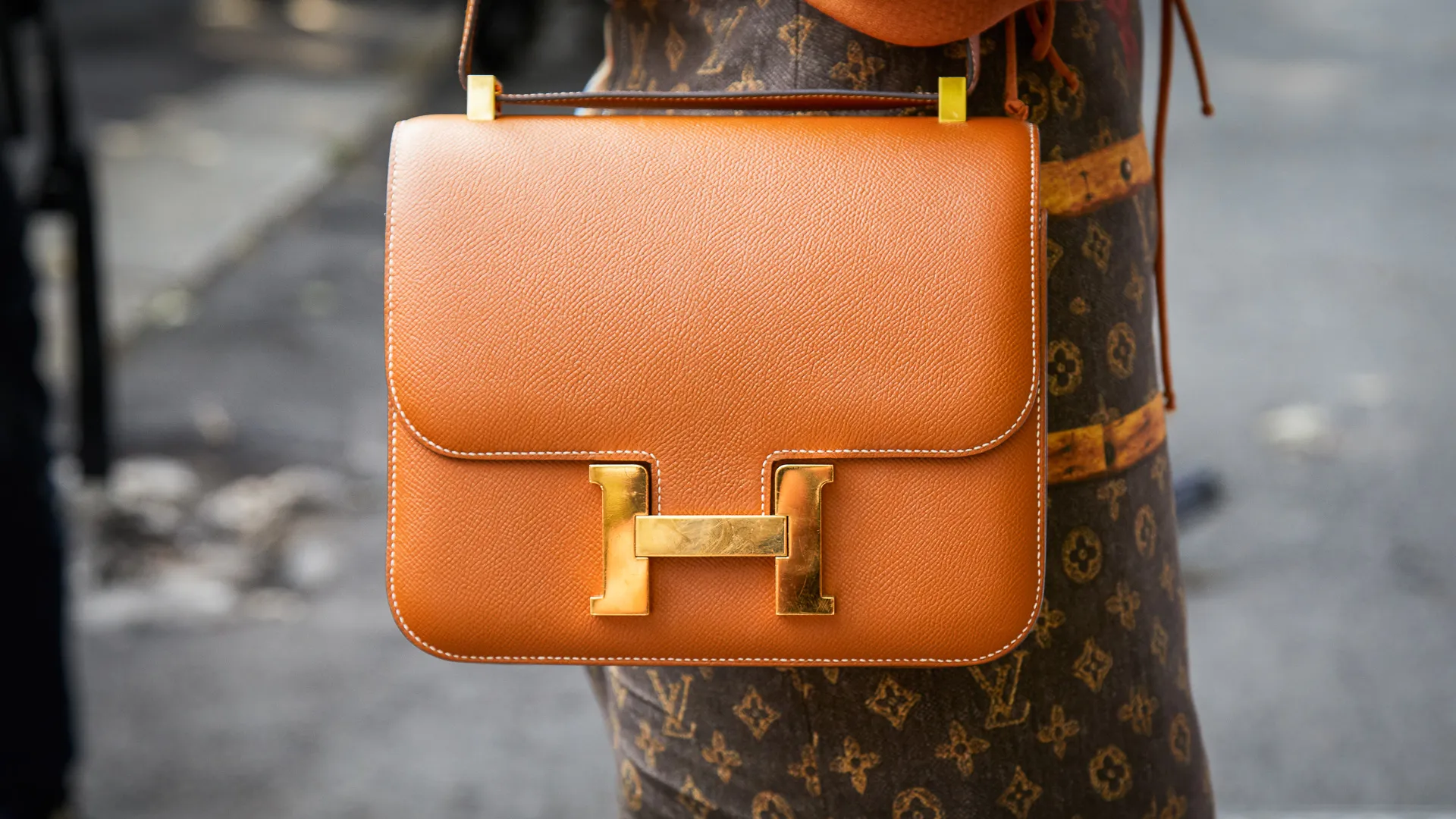 Counterfeiting harms businesses, defrauds consumers and sucks billions out of the legitimate global economy. It also floods the market with poorly made and sometimes dangerous merchandise.
Thanks to the rise of third-party sellers on sites like Amazon, eBay and Instagram, unlicensed and shoddily made versions of everything from printer ink to cosmetics are just a click away. Here are some of the most commonly counterfeited products that you should avoid when shopping online.
Apple Power Adaptors
As early as 2016, Apple warned about the dangers and prevalence of seemingly genuine, but ultimately counterfeit, power adapters that were all over sites like Amazon and eBay. That year, Apple sued a company called Mobile Star for selling bogus power adapters on Amazon after its fraud division purchased a sample and determined they were fake.
Mobile Star was hardly the only culprit. Many fake adapters are still in circulation today, and consumers should avoid them even though they're much cheaper than genuine Apple adapters. They'll almost certainly never function as well, they won't last as long and they might be dangerous.
Rolex Watches
In 2017, TechCrunch coined the term "superfakes" to describe counterfeits that are so spot-on even skilled experts have a hard time telling them apart from the genuine article. Designed to trick well-heeled buyers into paying top dollar for what they think is the real thing, superfakes mostly go after high-end luxury brands like Rolex.
Rolex watches are likely the most commonly counterfeited product in the world. Although that can't be quantified, the internet is undoubtedly saturated with counterfeit Rolexes, many so convincing that their victims never even know they bought a superfake — until they try to sell it.
Make Your Money Work for You
Cartier Love Bracelets
In July 2019, authorities seized $2.6 million worth of fake Cartier jewelry — a mere drop in the bucket for one of the most commonly counterfeited brands in the world. There are many sites dedicated to selling replicas of Cartier and other high-end jewelers. That, however, is different than pretending that cheap imitations of Cartier's iconic Love bracelet are the real thing.
Wildly popular among both men and women since its debut in 1969, the Love bracelet is a favorite of criminal counterfeiters. Real Love bracelets are heavy — imitations simply don't have the weight. The gemstones, particularly diamonds, will be fake, the screws will be cheap and the logos will be smudged.
Nike Air Jordans
Nike is likely the most heavily counterfeited brand in the world, and it's not uncommon for authorities to seize millions of dollars worth of fakes bound for U.S. consumers to purchase online. The Nike knockoffs are often made in China.
The vaunted Air Jordan line is among the most common and most lucrative fakes in circulation; the x Nike Blazer and Nike Air VaporMax are also common frauds. But the entire brand is in the crosshairs of the global counterfeiting rackets.
Samsung Smartphones
It's not unheard of to see iPhone knockoffs for one-tenth of the manufacturer's suggested retail price, particularly on Alibaba, the Amazon of China. This is because the online retailer is open to developing nations where so many imitation smartphones end up.
The most counterfeited high-end smartphone brand in the world by a mile, however, is Samsung. If you see a $1,000 Galaxy on sale for $100, expect to get one-tenth of the performance.
But mock smartphones can be as dangerous as they are unreliable. Soft threats include malware and ransomware built into the devices. Meanwhile, the more immediate dangers come in the form of toxic chemicals, leaking batteries, fire hazards and the risk of electric shock.
Make Your Money Work for You
Levi's Jeans
Few articles of clothing are more uniquely American, or more commonly counterfeited, than Levi's jeans. From blue-collar workers to fashion icons, the riveted blue denim pants invented in California have been associated with everyone from Marlon Brando and James Dean to Sid Vicious and Bruce Springsteen.
Cheap knockoffs are everywhere, and online retailers like Amazon and eBay are not exempt. Levi's counterfeits are not just cheaper versions of the real thing, according to American Reserve Clothing. The most common shortcomings are obvious in the rivets, logo tags, zippers, buttons and, of course, the iconic Levi's brand patch.
Align Nutritional Supplements
Unlike medicines, vitamins and supplements aren't regulated by the Food and Drug Administration, meaning they're not governed by the FDA's rigorous testing standards.
A 200-year-old organization called United States Pharmacopeia (USP) partially fills the void by verifying and testing the quality of supplements. You should always look for the organization's seal of approval because the internet is flooded with fakes, like many that are currently imitating the Align brand.
As recently as July 2019, Amazon warned its customers that its marketplace was a hot spot for counterfeit probiotics and other nutritional supplements that the company produces.
Yeezy Sneakers
Thanks to the recent arrival of Checkout on Instagram, the social media giant's more than 1 billion active users can now purchase merchandise they see on Instagram without ever leaving the app. A report from data analytics firm Ghost Data shows the arrival of the new secure-purchasing platform opened the floodgates for counterfeiters, many of whom use the same tactics as legitimate marketers to hawk their knockoffs. Among the most commonly replicated items are Kanye West's Yeezy sneakers.
Apple Chargers
Like Apple brand power adapters, the online marketplace is also flooded with bogus versions of the company's chargers. These counterfeit chargers can pose a serious hazard in the form of electric shock.
In 2018, USA Today reported on a shipment of Amazon-bound knockoff Apple chargers and power adapters that authorities seized in Brooklyn, New York. They had a 99% failure rate. Even more concerning was the fact that they were improperly insulated and didn't have sufficient spacing between the low-voltage and high-voltage circuits, creating a serious risk of fire and even electrocution.
Genuine Apple chargers and power adapters don't cost $3 or $4. If you see one that cheap, don't take the bait.
Make Your Money Work for You
Disney Everything
China has long been the epicenter of the global counterfeit trade. But unlike so many prominent companies that have fallen victim to fake Chinese merchandise, Disney had the reach, influence, money and muscle to do something about it.
In 2016, the Chinese government launched a massive effort to curb the counterfeiting of Disney merchandise that was pouring out of the country. The campaign worked, but the replica House of Mouse trade was so big that bogus Disney products are still readily available online — and not all of it comes from China.
In March, a California traffic stop netted mountains of pins and other collectibles bound for e-commerce websites. Two months later, a printer in Wales was busted for making tens of thousands of pounds of knock-off posters to sell online.
Gucci Loafers
Ghost Data's report determined that a full 20% of the 4 million Instagram seller accounts it analyzed were dealing in fraudulent goods. In terms of being imitated by criminal counterfeiters, Yeezy sneakers found a close competitor in Gucci loafers. Accounts selling the two popular articles of footwear had a combined 65 million posts and 1.6 million stories every month.
Phony Gucci loafers, like all wearable counterfeits, are never constructed to the same quality standards. They're often made with banned or toxic substances and are frequently manufactured by laborers who work in terrible conditions.
Tiffany Beans
Cartier is a common target of counterfeiters, but Tiffany & Co. is the most famous jeweler in the world, so it has an even bigger bullseye on its back. In terms of ubiquity and prestige, the Tiffany Bean is the equivalent of Cartier's Love bracelet. And like the Love Bracelet, there's a heap of fake Beans to be found online.
Bean knockoffs will be made from inferior, perhaps even toxic, materials. Fake Beans will also be too light in weight. The telltale engravings found on anything that comes in a genuine little blue box will be smudged or incorrect. Perhaps most importantly, a knockoff Bean will never become the family heirloom that bona fide Beans were designed to be.
Pictured: Tiffany heart necklace
Make Your Money Work for You
Hermès Handbags
Online retailers today are what Canal St. in New York City was for generations before — the place where the world flocks for knockoff purses. Major online retailers host sellers pushing counterfeits from every major designer brand, including Louis Vuitton, Gucci, Fendi, Yves Saint Laurent and the rest.
When it comes to knockoffs, however, Hermès is in a class by itself. Many counterfeit bags are cheap, poorly constructed and obviously fake, at least to those who know what they're looking for. Except for the bags involved in one major conspiracy — which was orchestrated by Hermès employees — to construct millions of dollars worth of the company's most expensive bag to exacting standards in Paris, just like the real thing, according to The Fashion Law.
Amazon Medical Books
Amazon started as the world's first online bookstore. But as the company blossomed into an online retail giant, books became a major counterfeiting headache — particularly technical, scientific and medical books. The publishers of "The Sanford Guide to Antimicrobial Therapy," for example, estimate they lost up to 25% of their business due to counterfeiting and plagiarism on Amazon, according to The New York Times.
The trend applies to both e-books and physical books, which often have smudged, unreadable pages. Most disturbingly, they can also contain incorrect information and diagrams. This is a special concern since medical professionals use them in their research and practice.
UGG Boots
UGG is a love-it-or-hate-it brand, but no matter your opinion on the furry, heavily stitched footwear, UGG is one of the biggest names in online counterfeit fashion. The problem is so bad that UGG launched dedicated web pages and social media channels just to educate consumers about the difference between the real thing and the many available knockoffs.
The UGG site states: "If you have shopped online for UGG boots, shoes or accessories, you may have already been exposed to the thousands of counterfeit UGG websites advertising their fake UGG products using wording such as 'cheap uggs,' 'discount uggs,' and 'uggs on sale.'" It cites Craigslist and eBay as among the most common hot spots for UGG-related fraud.
Make Your Money Work for You
Yookidoo and Other Popular Toys
In the United States, toys are subject to strict safety codes that regulate everything from potential choking hazards and toxic materials to packaging standards and suggested age ranges. The same cannot be said about what The Toy Association calls an "upsurge in knock-off, counterfeit, and otherwise illicit toys being sold via online marketplaces."
The popular line of Yookidoo bath toys is one of many series of toys being counterfeited. With the many fakes across the industry, all counterfeit toys should be considered dangerous.
Ray-Ban Aviator Sunglasses
Developed for military pilots in the 1930s, Ray-Ban aviators just might be the most iconic sunglasses in American history — they're certainly among the most commonly counterfeited.
The packaging and carrying case tends to give away knockoffs as much as the glasses themselves, which, like counterfeit handbags and purses, are made from cheap materials to poor quality standards. Counterfeit sunglasses, however, pose a threat that purses don't. Fake Ray-Bans don't offer the critical UV protection that genuine sunglasses are required to provide.
North Face Jackets
Like sunglasses, winter jackets serve a function as much as they make a fashion statement. And like knockoff Ray-Bans, imitation North Face coats will never perform nearly as well as the true original.
Like many expensive outerwear brands, North Face is a common target for counterfeiters because its coats fetch a high price. The specialized fabrics and manufacturing quality that justify those prices, however, are absent from the imitations that you can easily find online.
If you're not sure whether or not your North Face is the real thing, you'll find out come February.
Paul Mitchell and Redken Shampoo
If you're shopping on Amazon or the online store of a traditional retailer like Target, be aware that the salon-quality shampoo you find there is not always what you'll find at the actual salon. Counterfeit or so-called "diverted" products litter the supply chain of high-end shampoo makers.
They also often wind up in the hands and hair of unsuspecting consumers, according to a recent report by Forbes. If you buy salon-quality shampoo like Redken or Paul Mitchell and it smells weird, it's greasy or it just doesn't work, chances are good you bought a fake.
Make Your Money Work for You
MAC Cosmetics
Known as "fake-up," counterfeit cosmetics are proof that cheaper is not always better. The "labs" that manufacture knockoff makeup are known to be filthy, bacteria-ridden and dangerous.
The products they package and sell as genuine brand-name makeup are often caked with toxins, some of which have been linked to cancer. Just as with designer handbags, nearly all big makeup companies wage a constant war on criminal counterfeiters.
Some are more of a target than others. According to a recent report by Sunday Edit, most of the 2.8 million counterfeit cosmetics items seized in 2016 alone were MAC fakes.
Beats by Dre Headphones
The rise of Beats by Dre signaled a new chapter in the career of rapper-turned-mogul Dr. Dre. It also presented a new opportunity for counterfeiters. From Bose to Sony, headphones are a common target for fraudsters who have the means and materials to make cheap, common headphones and then package them as high-end, expensive models that are popular among audiophiles.
Few are more popular than Beats by Dre, a fact that has swamped online retailers with countless fakes, none of which sound as good, perform as well or last as long. Beats by Dre is aware of the problem and has launched a page dedicated to telling customers how to spot a knockoff and what to do if you buy one.
Yeti Travel Mugs
As early as 2017, Amazon customers were complaining about paying top dollar for pricey but ultrafunctional Yeti travel mugs. Instead, they received cheap, banged-up imitations delivered in packaging that was inauthentic.
A 2018 report from the U.S. Government Accountability Office revealed that of the nine Yeti mugs purchased for testing, six were fake. Yeti is known for its excellent insulation, which keeps hot drinks hot and cold drinks cold for a long time.
The knockoffs simply won't do that. Even worse, they're likely made with inferior or even toxic materials that could contaminate drinks, particularly hot drinks.
Otterbox Phone Cases
Otterbox phone cases are tough, nearly universal to all phones and incredibly popular — both with consumers and counterfeiters alike. The mountain of fakes available at Amazon and other online retailers don't have the same shock-absorbing properties, snug fit or life expectancy as the real thing.
Saving a few bucks by opting for a cheap knockoff could cost you much more in the long run when your dropped phone needs repairs even though it was in a case. Otterbox reminds its customers to keep in mind what it calls the "four Ps": price, place, packaging and product, any one of which can reveal a fake.
Make Your Money Work for You
Sports Memorabilia
In 2018, a man in Auburn Hills, Michigan, admitted to a local ABC affiliate that virtually all of the $13,000 worth of sports memorabilia he'd collected over the years was fake. He was just one among an endless sea of victims who paid outsized prices for worthless sports collectibles. And the rise of the internet provided rocket fuel for the bogus memorabilia industry.
In 2000, the federal government estimated that as much as 90% of all sports collectibles sold in the United States were fake, and the FBI cracked down hard. Things have improved, but sites like eBay remain awash in forged autographs, fake game balls, bootleg jerseys and a huge variety of other collectibles whose authenticity is often incredibly hard to verify.
More on Money
Pictured: Representational sports memorabilia