Day Spa or DIY? When to Spend Vs. Save on Beauty Treatments
Let's face it: We all need a trip to the day spa every once in a while, but with services ranging upwards of $50, saving money at the spa isn't really an option. Considering American women spend over $7 billion a year on beauty treatments and nail care, sometimes our skin is screaming for a good facial, but our wallets are begging for some relief.
This is where your DIY beauty savvy comes in handy. The idea of saving vs. spending on style transcends more than just your wardrobe; it should also apply to your beauty regime. You can save hundreds of dollars a year just by opting to turn your home into a DIY at-home day spa as opposed to going to the spa or salon.
Saving Vs. Spending on Nail Care
The average manicure costs over $25 (and that's not including gas money to drive to the salon, or tips!). By choosing to beautify your nails in your at-home spa, you are choosing to save money without compromising quality. Just be sure to set up a sanitary, steady and spill-proof manicure station and you're on your way to saving!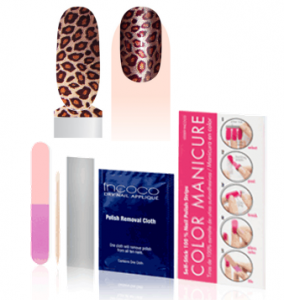 If you lack the steady hand or patience that is necessary to give yourself a manicure at home, you can use press-on nail appliqués. These affordable appliqués come in all kinds of colors, textures and designs, and application is as easy as 1-2-3! Incoco offers stylish designs for only $10.99 for a set that contains two or more applications (that's only about $5 for a complete, professional-looking manicure!).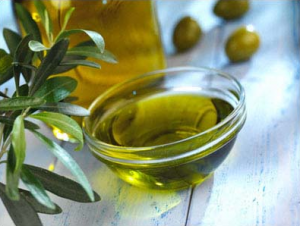 And for a long-lasting, healthy manicure, Leah Light, celebrity nail artist and Katy Perry's go-to manicurist, shares this insider tip: "My number one tip for great nails at home? Using a good oil on your cuticles is a must! It helps keep the blood flowing and is great for circulation!" Thrifty shoppers can simply use olive oil as a natural and cheap alternative.
Saving Vs. Spending on Skin Care
A professional facial at the salon can cost anywhere between $25-$250, sometimes even more depending on where you go! But at home, you can get a professional-quality facial by simply opening your refrigerator.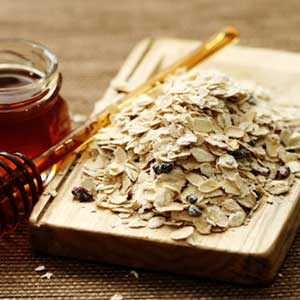 Chances are you already have ingredients like honey, eggs and oatmeal in your kitchen. By combining these, you can create a natural face-mask that will make y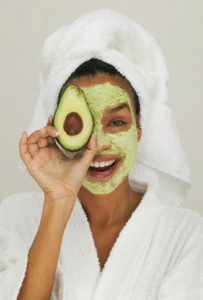 our skin glow for free. If you have an avocado on hand, try mashing it and mixing it with honey for a moisturizing facial that's great for dry skin.
Need a great exfoliating scrub to get rid of impurities? Some lemon juice and granulated sugar will do the trick. Just combine the two and lightly rub onto your face in gentle, circular motions.
Remember, when choosing products from your kitchen, always try to go organic: It's better for you and wont contain harsh chemicals or pesticides that can aggravate your skin!
Saving Vs. Spending on Hair Care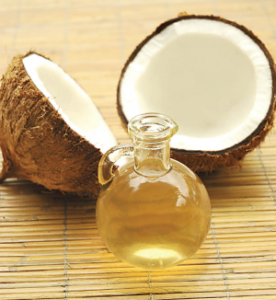 Between cleaning, conditioning and styling products and services, achieving a soft, envy-inducing mane can cost hundreds of dollars. But you don't have to drain your bank account for spa-quality hair care.
A salon deep conditioning treatment can cost upwards of $50, but a bottle of organic coconut oil costs only $5-$15. Plus, this moisture-rich, natural oil works magic on dry, thirsty hair. Just massage a few drops into your scalp and hair for a luscious, affordable deep-conditioning treatment.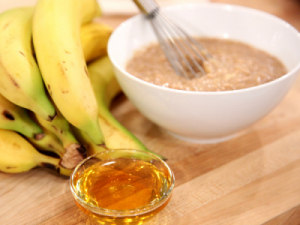 If you have bananas on hand, try creating a moisturizing hair mask by combining pureed banana, olive oil and mayonnaise. This simple, natural formula can be massaged into your scalp for a delicious-smelling hair-strengthening treatment.
Saving Vs. Spending on Massage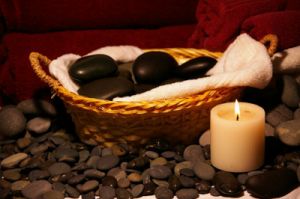 It's no secret that one of the perks of going to the spa is the massage. The average hour-long massage costs $60, but depending on where you go and how long you stay, your massage can result in a hefty bill. (Not to mention you're going to have to tip your masseuse!)
But in the comfort of your own DIY at-home spa, you can get a relaxing massage for free. All you need is a handful of smooth, natural stones (find these outside in your garden or at a gardening shop) and a pot of hot water.
Set the stones in a few inches of water and put on low heat for about 20 minutes. After, cool them off for a few minutes while wrapped in a washcloth, and once they are cool enough to touch, lather them with olive oil. You can then use the hot stones to massage your feet, arms, legs, and the back of your neck.
Additional DIY Beauty Tips and Tricks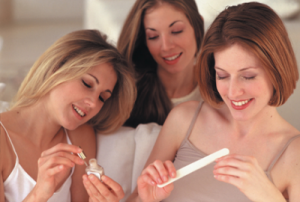 Just because you've opted to partake in a little DIY beauty in your at-home spa doesn't mean you have to feel like you're at home. You can turn your home into an ambient, relaxing spa just by using things found around your house.
Light some candles and place them around your at-home spa station, turn the lights down and turn on some soft, relaxing music. Burning incense or aromatherapy candles is also a great option for helping with your home-to-spa transformation, but if you don't have any laying around, you can purchase an affordable aromatic candle for only $5-$10.
If you get lonely or need a little help with your treatments (self-massages and manicures can be a little tricky), an at-home spa party is financially smart, fun and can encourage your friends to save on their own beauty needs.
Transform your home into a day spa for your friends where you can all take part in fun DIY day spa treatments, including manicures, pedicures and facials!
A financially savvy beauty knows that while a great treatment is always a good investment, you don't have to spend at the day spa when you can easily save at home. A fresh manicure or an exfoliating facial makes you feel and look good, but going to the day spa or a salon to get your beautification on can prove to be a waste of hard-earned money.
Instead, by choosing to give yourself a day of DIY beauty and day spa treatments in the comfort and convenience of your own at-home spa, you can learn just how beautiful saving money can really be!