Do Dirt Cheap Deals Compare to Dollar Tree? 5 Items To Buy for Less This Summer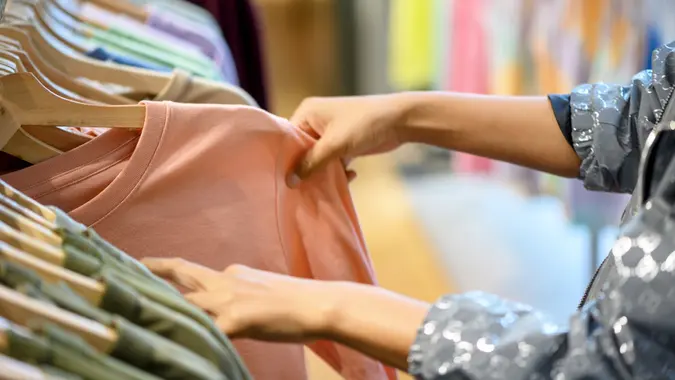 webphotographeer / iStock.com
With inflation still running high and consumers looking to spend less, shoppers continue to flock to dollar stores at a remarkable rate. According to Statista, there were 37,067 dollar stores in the United States in 2022, an increase of around 1,500 from the previous year and more than 7,000 since 2017.
Billing itself as "an extreme value retailer," Dirt Cheap spun off from parent company Treasure Hunt and opened its first store in Petal, Mississippi in 1998. It now boasts close to 70 stores across eight states — Alabama, Arkansas, Florida, Georgia, Louisiana, Mississippi, Tennessee and Texas.
Just as Dollar Tree has adapted with the times by offering a broader selection of items at different price points and same-day local delivery from the majority of its locations, Dirt Cheap is looking to gain a foothold on providing merchandise at the lowest prices and offering items that the "dollar" chains don't, including electronics and flooring, ceramic tiling, molding, light fixtures and more in their separate Dirt Cheap Building Supplies stores.  
While there is no way Dirt Cheap can match Dollar Tree's vast inventory and scale at over 8,000 stores in the U.S. and Canada, it finds other ways to compete. Because it often deals in salvage merchandise — retail goods that have been claimed by insurance companies, liquidations, closeouts, business closings or box store overstocks — Dirt Cheap's merchandise supply is unpredictable, but can be a bargain hunter's paradise.
The majority of Dirt Cheap's wholesale goods are clothing, footwear toys and accessories, price staggered between 40% and 90%. If you're into the thrill of the hunt and want to stretch your dollars, Dirt Cheap offers thrift store prices on new, brand name items. Here are five items to buy for less this summer at your closest Dirt Cheap store.
Make Your Money Work for You
1. Oscillating Fans
It's summer, so for us unlucky mugs without air conditioning, owning a number of oscillating fans is a necessity. And when they're advertised at $10 each, they are a bargain. In demand items like fans sell quick, so you'll need to be fast and check your store's availability often.
Likewise, be on the lookout for big savings on portable air conditioners and swim gear. Both are marked down 70% and 50%, respectively, at the Fort Oglethorpe, GA, location for a limited time. Swimming trunks and one-piece bathing suits can be your for $7 at the Yazoo City, MS, store, but you can often find them for less, depending on the store.
2. Furniture
Value stores like Dollar Tree can't compete with Dirt Cheap's furniture selection. Recliners, dining sets, end tables, sofas and much more are regularly advertised for 90% off retail prices and start as low as $50.
Current deals include end tables and bar carts from $75, chairs and tables from $100 and dressers and love seats from $200. As is the case with all Dirt Cheap products, you'll need to check specific stores for availability and check store inventory weekly.
3. Luxury Brand Clothing
You never know what brands will pop up at your nearest Dirt Cheap. That's part of the adventure. With that in mind, the chain has started stocking truckloads of major luxury brand merchandise at five "Super Lux" stores, where customers can save up to 70% off retail.
Weekly restocks are happening at Dirt Cheap stores in Euless, TX, Gulfport, MS, Madison, AL, Pensacola Davis, FL and Smyrna, TN, Mondays and Tuesdays with brands such as Madewell, Free People, Top Shop, Lucky Brand Jeans, Coach, Brahmin, Michael Kors, Saint Laurent and more.    
Make Your Money Work for You
4. Footware
Dirt Cheap is a retailer in the secondary market, purchasing goods from traditional retailers who struggled selling items through normal channels of distribution due to errors in purchasing, increased competition or down economies.
There's a surprisingly wide and unique selection of shoes, sandals, boots and other assorted footwear at Dirt Cheap. The Cortinth, MS location's current deals include 70% off select men's footwear, and you can find socks discounted at all stores — sometimes for less than $1 a pair.
5. Miscellaneous Bargain Items
Dollar Tree's bread and butter is selling huge inventories at low prices, often not more than a dollar per item. It's hard to compete with that, but Dirt Cheap has an abundance of miscellaneous items for just as cheap, and heaving bargain bins for the price-conscious shopper. Many of the cheaper products shoppers covet at Dollar Tree, like school supplies and foodstuffs, are available at comparable prices at Dirt Cheap.
As Dirt Cheap's site states, "It's not pretty. It's not fancy, but the deals are unbelievable." Before you hit Dirt Cheap, make sure to sign up for store and merchandise alerts and its loyalty program here. A discount of 10% is available to senior citizens and military personnel.
More From GOBankingRates