Inflation 2023: 11 Dollar Tree Items That Are Still Great Deals

6 min Read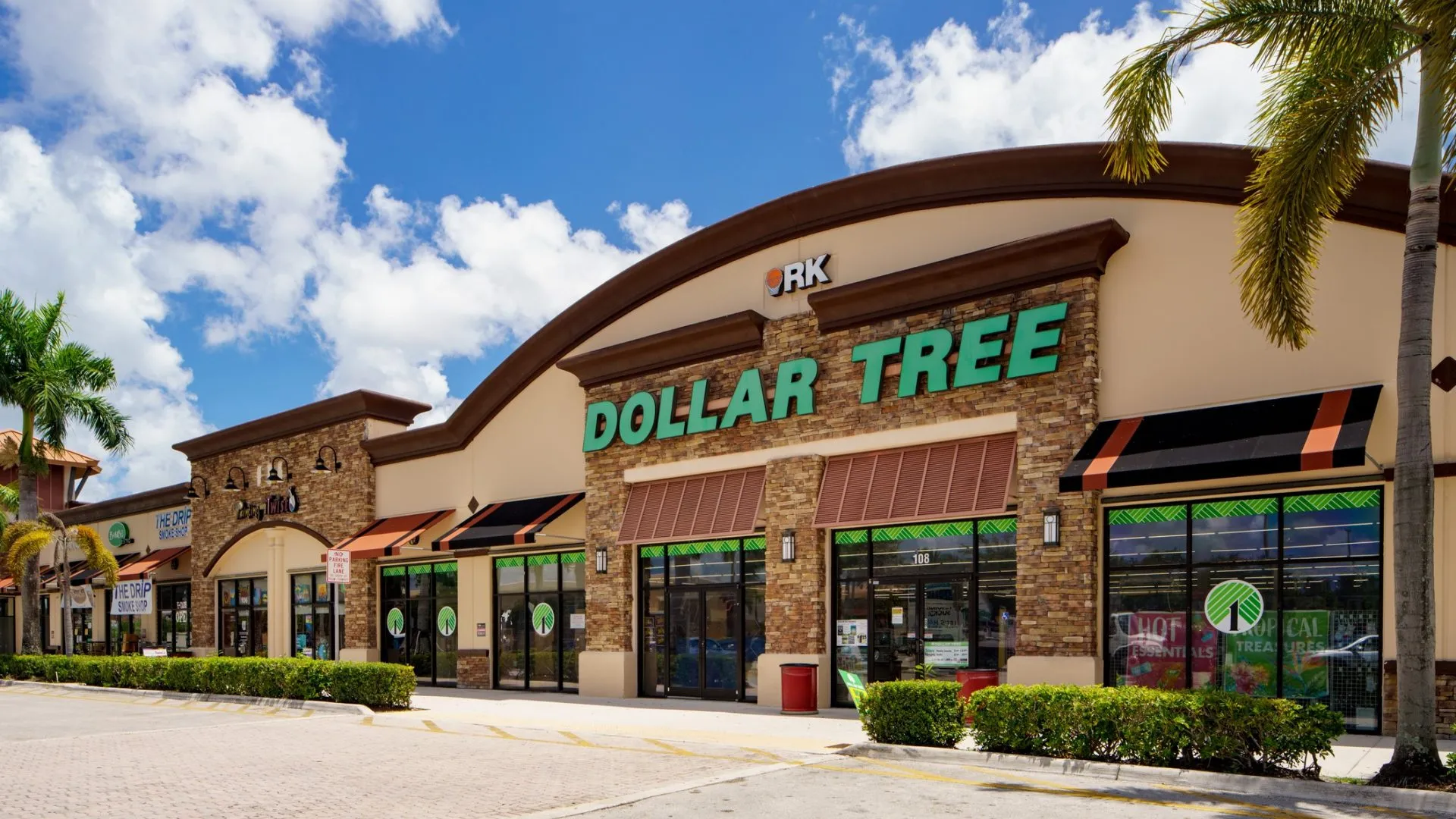 Dollar Tree has been an affordable alternative to other stores since 1986. The store was well-known for selling all sorts of items for only $1 — but now it's $1.25. This includes things like food, dishwashing soap, toothpaste, dishes, home decor, toys, cleaning supplies and party supplies.
However, with the rise of inflation, the value of the dollar has changed significantly. One dollar in 1986 is worth around $2.76 today, which is a 175.65% increase.
In 2019, Dollar Tree launched its Dollar Tree PLUS initiative. Now, you can find merchandise for $3 and $5 at select stores nationwide and online. Part of this price increase is to improve the quality of goods and offset higher costs of things like merchandise and wages.
In 2022, Dollar Tree also broke away from the "only $1" model and raised its prices to $1.25 nationwide. This marked the store's first overall price hike in more than 36 years. Despite its higher prices, Dollar Tree still offers great deals on much of its merchandise — especially compared to other stores. If you're looking to save money when you shop, here are the best 11 items to buy at Dollar Tree.
Plastic Utensils and Plastic Plates
You can save money on disposable kitchenware like plastic utensils or paper plates at Dollar Tree. Dollar Tree offers a 42-count supply of plastic utensils — forks, knives, and spoons — for only $1.25. They also have an eight-count of plastic dinner plates for the same price.
At Ralphs, a 48-count supply of plastic utensils costs around $3.58 — that's nearly twice as much. Ralphs also sells 16-count plastic dinner plates for $8.99.
Take Our Poll: Would You Move for a Job That Paid You a $10,000 Signing Bonus?
Drinking Glasses
Dollar Tree sells all sorts of glasses, including coolers, tumblers, wine glasses, beer mugs and plastic cups. Nearly all of these items go for $1.25 apiece.
A 12-piece set of wine glasses from Macy's costs $16.99 on sale. That's $1.41 per wine glass. At Walgreens, you could be looking at spending nearly $5 for a tumbler.
Spices
If you need things like salt, pepper, garlic salt, lemon pepper or basil leaves, you can find it at Dollar Tree — often for $1.25 or less. The store also sells cayenne pepper, cinnamon sugar, paprika, salt-free seasonings and more at a similar price point.
These kinds of spices tend to cost more at other stores. For example, you can get a sea salt grinder from Target for $3.19. Or you can spend just $0.69 on a 26-ounce container of iodized salt at Dollar Tree.
Make Your Money Work for You
Milk
Dollar Tree also offers great deals on milk — whole, 1% and 2%. The store also offers dairy alternatives like unsweetened almond milk, as well as 8-ounce nutritional shakes. These items also go for $1.25 each.
For contrast, a quart of whole milk at Walmart costs $2.28. Target sells nutritional shakes for about $2.32 each (or $9.29 for a four-count).
Toothpaste
A tube of Colgate or Crest toothpaste from Dollar Tree costs $1.25. You could end up spending around $1.97 for a similar-sized tube of toothpaste at Walmart.
Canned Goods
Canned goods at Dollar Tree cost anywhere from $0.89 to $1.25 per unit. You can find things like canned beans, peas, soup, pasta sauce, sardines and vegetables at this price point.
Some other stores, like Walmart and Aldi, have similar prices for canned goods. Others, like Publix, may charge more. To get the best deal, make sure you compare the pricing per unit for different items.
Party Supplies
Whether you're throwing a party or you just want to have a festive day, Dollar Tree offers some great deals on party supplies. You can buy things like gift bags, gift wrap, streamers and other decorations for $1.25.
You may be able to get lower or similar prices elsewhere for party decorations and supplies. But you could also end up spending more. For example, a streamer roll at Hobby Lobby costs $1.99.
Live Richer Podcast: Overcome Your Fear of Asking For the Raise You Deserve
Greeting Cards
According to the Greeting Card Association, a greeting card costs anywhere from $0.50 to $10. Most cards cost between $2 and $4, though. At Dollar Tree, you can buy a greeting card for $1.25. Some locations also sell packs of cards for that same price.
Storage Bins and Containers
Another great Dollar Tree deal is on storage and organization items like boxes with lids, bins, drawers, baskets and other containers. You can even get closet storage bins or fridge organizers. Most of these items go for $1.25 each.
Target sells 6-quart, plastic storage containers with lids for about $3.89. Other stores, like Walmart, have a similar price point to Dollar Tree.
Electronics
Whether you need batteries, cables, or a new phone case, Dollar Tree's got it. You can buy a four-count of AA batteries for $1.25. At CVS, you can expect to spend around $6.29 for four AA batteries.
Some electronics cost more at Dollar Tree as part of the PLUS price point. For example, wireless portable speakers cost $5. This is still cheaper than if you were to shop elsewhere, though. In comparison, Instacart offers the same item for $5.79.
Make Your Money Work for You
Toys
Last but not least, Dollar Tree is a great place to get toys, books, stickers and games for $1.25. Even discount or low-price stores like Walmart tend to charge much more for similar items. A book at Walmart starts at a few dollars, but can easily cost $10 to $20. A container of premade slime costs $5.54.
Saving at Dollar Tree
Despite rising costs and inflation, Dollar Tree still offers some great deals on a lot of its merchandise. This includes products like disposable items, seasonal goods and canned foods. The store also sometimes has coupons or discounts available to further reduce costs.
The next time you go shopping, do a price comparison on the things you buy. Check the price per unit and the overall quality of merchandise to make sure you're getting the best deals.
More From GOBankingRates
About the Author