How To Save Money on the Electronics Your Family Wants This Year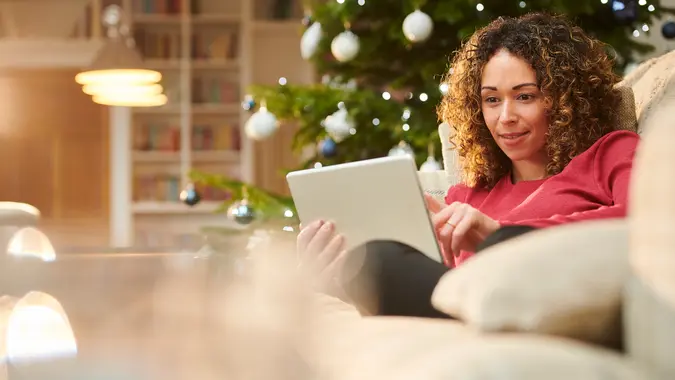 sturti / iStock.com
Electronics are always a top-ranking item when it comes to holiday wish lists. And people often want high-profile tech picks, like 4K TVs and the latest gaming consoles, smartphones, headphones, laptops and tablets, which command higher prices.  
Check Out: 4 Costco Items That Have Remained Cheap for Years
For Your Shopping: 6 Holidays Purchases That You Should Only Make at Costco
When buying higher-ticket electronics items, it makes sense to wait until Black Friday and Cyber Monday sales hit to see what kinds of deals you can score. But sometimes, those deals aren't the best you can do. Here are some other ideas to help you maximize your savings on your electronics purchases this season. 
Take Advantage of Price-Match Guarantees
"Shop at stores with price-match guarantees, this way, you are guaranteed to automatically receive a refund or the difference if the price drops," said Andrew Lokenauth, a CPA and money coach. "Many big retailers, such as Best Buy, Target and Walmart, have price-match guarantees to adjust the price if you find a better deal elsewhere."
Make Your Money Work for You
Get Paid: Target, Amazon and 4 More Retailers That Will Reward You for Turning In Your Old Stuff
Maximize Cash Back
"In addition to whatever you're earning through your credit card, always buy your gadget gifts through a cash-back site like CouponCabin," said money-saving expert Andrea Woroch. "Since many popular electronic gifts cost well-over $100, that cash back can add up fast. For example, you can earn up to 10% back at Walmart, up to $50 back at Verizon and up to 5.1% back at GameStop. Another cool feature — you can now redeem your cash back from CouponCabin into Bitcoin via Bitpay."
Budget: 20 Ways To Pay Less at Costco
Scan Barcodes
"Use smartphone apps to scan barcodes and compare prices, to ensure you are getting the best price; and if not, you can ask for a price match or shop elsewhere," Lokenauth said. "There are many apps, but the two most downloaded are Shopkick and ShopSavvy."
Think Outside the Big Box
"If you're not seeing prices you like at stores like Walmart (or the stock is sold out) consider looking at stores like Staples," said consumer analyst Julie Ramhold with DealNews. "They won't have a wide selection of electronics, but they can be a good place to pick up things like smart home devices, as well as laptops and even select smartphones."
Make Your Money Work for You
Find Out: How Much Does a Costco Membership Really Save You?
Consider Refurbished
If your gift recipients don't insist on the newest tech out there, here's a good way to save. 
"Refurbished electronics offer an opportunity to save a considerable amount, anywhere from 20% to 40% off popular models of smartphones, video gaming consoles, laptops, tablets and headphones without compromising quality," Woroch said. "This is especially smart for anyone who wants the latest and greatest model but can't afford the high price tag that comes with that.
"Stores and sites that sell refurbished electronics often define refurbished in different ways, but typically it means they were either trade-ins for smartphones specifically or a gadget that was opened but never used or had a small defect that was fixed and restored to work as good as new.
"When shopping for refurbished [items], review the details and make sure you're getting a warranty and the ability to make a return in the event you aren't pleased with the purchase.
Make Your Money Work for You
"I love this strategy because it's another way around potential supply chain issues. I bought a refurbished Echo Show display for my parents last holiday season when I realized the model I wanted to buy was sold out. In the end, it turned out to be the better option because it worked just as good as new and saved me around 20% and there were no shipping delays!"
Prepare: Shipping, Wrapping & More Extras To Account For in Your Holiday Budget
Shop Online in Private Mode
If you don't already do this, start now. It's a trick that can help you get a better discount on the electronics you're shopping for. 
"Shop using your internet browser in private mode or disable/do not accept cookies!" Lokenauth said. "Shopping in private mode will stop retailers' from collecting your cookies, stopping them from tracking your internet browsing activity, which can lead to better prices. Websites use cookies to monitor a shoppers' behavior and interests, and can adjust the price accordingly."
Shopping Tips: Wrapping Paper, Greeting Cards and More Holiday Items to Only Buy at Dollar Stores
Skip the Extended Warranty
"Electronic retailers are notorious for pushing extended warranties, but most of today's gadgets have rapidly depreciating values and generally won't break or need repair within the extended warranty time period, making it a pricey and useless add-on," said money-saving expert Andrea Woroch. "Review your credit card terms as it may offer to double the manufacturer's warranty at no charge when you buy the gadget gift using that card."
Be Prepared To Pay Full Price for Video Game Consoles
One last tip: For those who are looking to place video game consoles under the tree this year, don't expect to save money. 
"If you can get your hands on one of these items, you're already ahead of the game, but just be prepared for a lack of discounts," Ramhold said. "They're in huge demand, and the retailers that will have them will offer them at list price, but it's better than being price gouged."
More From GOBankingRates
Make Your Money Work for You