Where To Get Unique Holiday Gifts Without Leaving Your House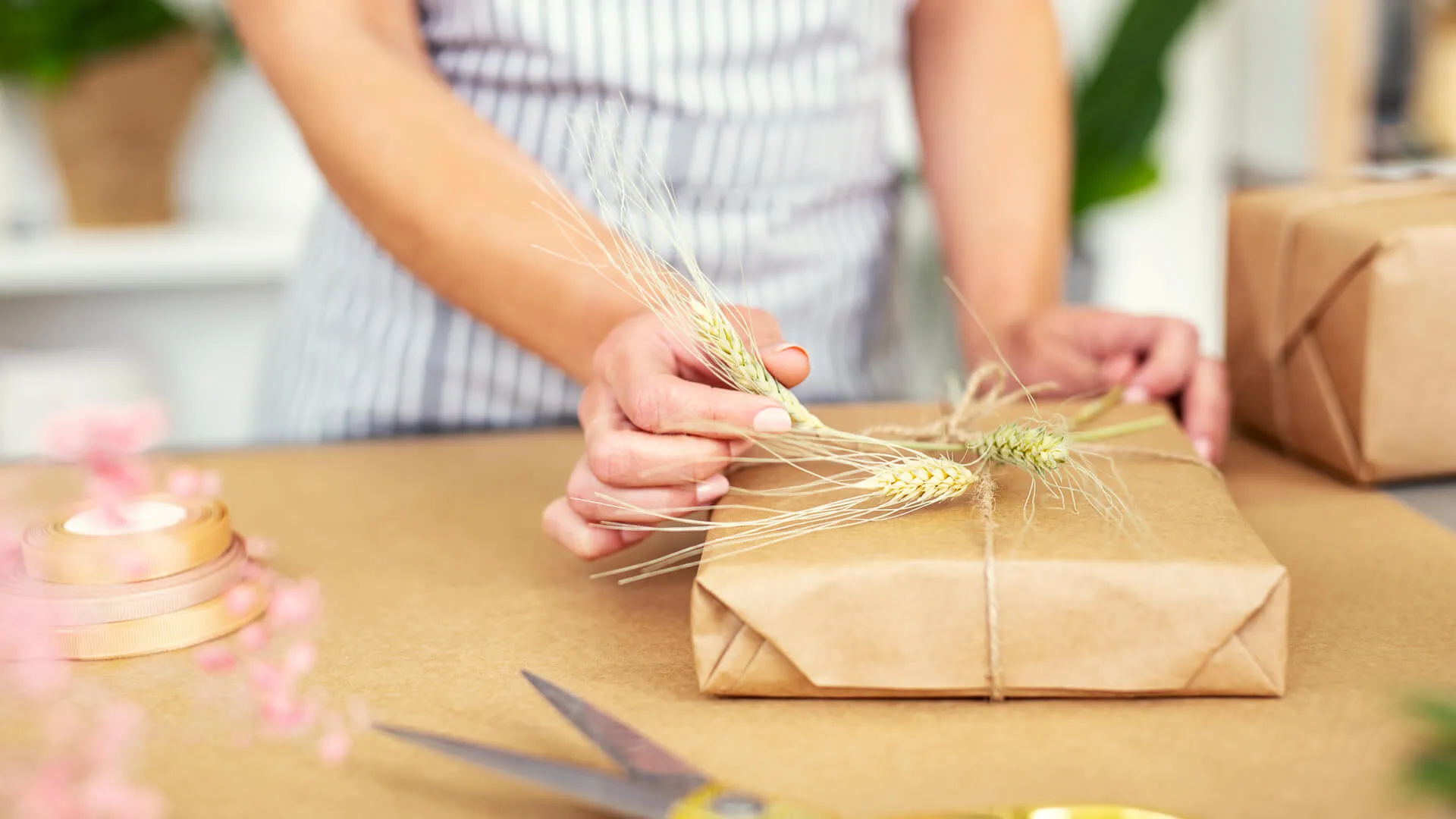 The holiday season is upon us but just like most things in 2020, it's going to be very different this year. The U.S. is still experiencing mass COVID-19 cases, which puts standard holiday activities like traveling to visit loved ones, festive parties and shopping in-store for gifts in the danger zone.
And while several holiday traditions will be canceled this year, you can still try to uphold as many as possible. Even if you don't feel comfortable venturing out to stores this year, you still want to find thoughtful and unique gifts for your family and friends. Luckily, there's no shortage of specialty retailers offering items for sale online.
Thanks to modern technology, you can shop from the safety of your home amid the pandemic, without sacrificing the quality of holiday gifts you're known to give. From homemade items to independent toy stores, use this guide to find something special for everyone on your list.
Last updated: Dec. 21, 2020
You Want Handmade Gifts
The ultimate online handmade marketplace, Etsy offers just about every type of artisan gift you can imagine. From handcrafted jewelry to personalized wall hangings and festive holiday décor, this is your one-stop-shop for unique gifts.
A nonprofit fair trade shop, The Little Market sources products from artisan groups in underserved communities worldwide. Shop beautiful finds like Kantha quilts, unique dinnerware and bar accessories, then purchase a fun reusable tote to wrap your gifts in.
You Enjoy Gifting Specialty Foods and Wines
Based in Los Angeles, Wally's is a wine and specialty food shop fit for the most discerning pallets. Plus, they offer more than 95 rated wines under $100, ensuring you can find something to fit your budget. You can even purchase delicacies like caviar or a gift basket to really make an impression.
It's a chain with more than 250 locations, but Cost Plus World Market has the feel of a specialty store. From the 12 Candies of Christmas Holiday Candy Assortment to the Colavita World Mini Olive Oils Gift Set 5 Pack, you'll find any type of food you can imagine online at this international shop. Throw in some worldly wine, beer or spirits and you have a gift that's second to none.
Check Out: 18 Online Shopping Traps and Scams To Watch Out For
Make Your Money Work for You
You Like Local Bookstores
Giving books at the holidays is kind of your thing, but you enjoy shopping small. Powell's Books has a handful of locations in the Portland, Oregon area and a huge online presence to serve you from afar. Choose from a variety of bestsellers, used books and staff picks to find something sure to please fans of every genre.
An independent bookstore located in Los Angeles, The Last Bookstore sells most new books in its massive inventory online. Shop new releases, classic bestsellers or browse the list of staff favorites to discover books not currently on your radar.
You Want To Support Independent Toy Stores
There's no shortage of online stores offering toys, but you want to do your part to keep small toy shops alive. Tom's Toys, located in the Berkshires, has been serving Great Barrington, Massachusetts, since 1996. Shop by department, brand or age to find the right toy for every kid on your list.
Located in Los Angeles, HUZZAH! Toys offers a curated selection of toys, making it easy to find gifts sure to be a hit. Plus, in-stock orders ship within 24 hours and it offers free, personalized gift-wrapping, taking the stress out of holiday shopping.
You Want To Give an At-Home Pampering Experience
No doubt, 2020 has been a stressful year. Therefore, you want to give your loved ones the gift of relaxation, in the form of at-home self-care products. Lush has more than 250 shops in North America but you can also shop its luxurious collection of bath and shower, hair, face and body products from home. Items such as the I Want a Hippopotamus for Christmas bath bomb and the Beauty Sleep face and body mask will be appreciated more than ever this year.
In 2011, Julia Wills and Alexander Kummerow created skin care company Herbivore in their Seattle kitchen. Now an international sensation, shop bestsellers like the Amethyst Exfoliating Body Scrub and the Coconut Milk Bath Soak.
More From GOBankingRates