How to Skip the Line at Target, Walmart and Other Crowd-Favorite Stores

10 min Read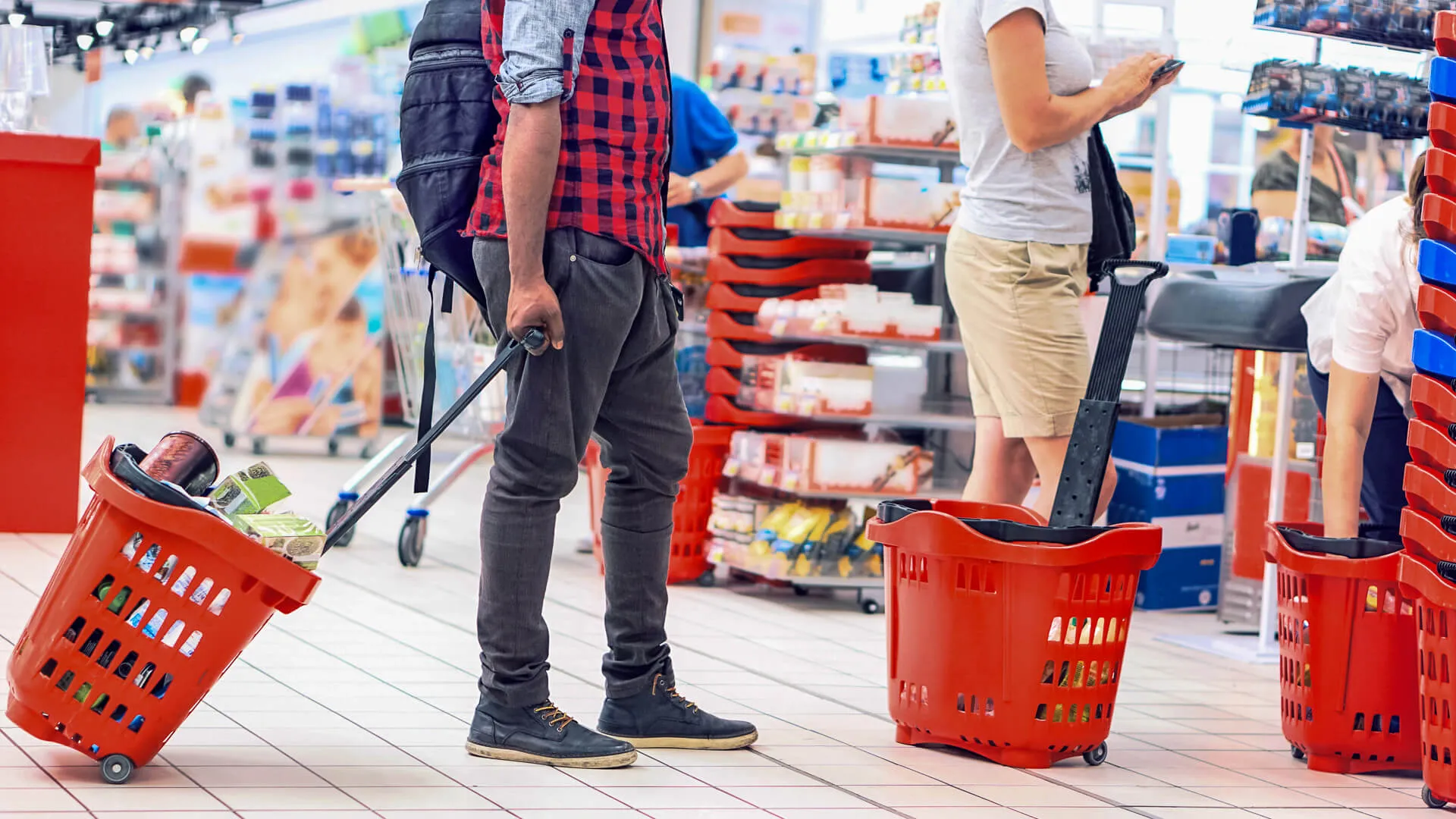 The in-store shopping experience can be great — unless the store is crowded and you have to wait in line to check out. In response to packed aisles and checkout delays, some retailers have opted to allow their customers to "skip the line," which helps make the holiday shopping experience smoother.
Here's a list of stores that offer a specialized shopping experience and what you can expect in the wake of this retail renaissance.
Make Your Money Work for You
Target
Target offers Drive Up service in select markets as a convenience to its shoppers who want to avoid shopping in the store and standing in lines. Shop for your items through the Target app and choose the Drive Up option at checkout.
You can even apply Cartwheel discounts to Drive Up orders, plus you'll save 5 percent if you pay with your Target REDcard. Although most Target items are eligible for this option, items like perishable food, adult beverages and flowers aren't at this time.
After ordering and paying, wait for an email notification — you'll also receive one in the app — before heading to Target. Open the Target app and click "On my way" when you're ready to pick up your order; note you'll have two days from when you place your order to pick it up. Once you reach the store, park in one of the designated Drive Up spaces and a store associate will deliver your items to your car.
The Container Store
Browsing at a brick-and-mortar location of The Container Store can serve as an inspiration to get organized, but if you already know what you want, you can easily find it online. You can even check the inventory at your preferred store by entering your ZIP code in the GoShop! box on the page of the product you're interested in purchasing.
And your shopping experience can get even better with the store's free GoShop! Click & Pickup option. You simply go online, choose the items you want, schedule a convenient pickup time at one of the store's locations and pay.
Soon after, you'll receive an order confirmation via email with instructions detailing how to pick up your purchases at the store or — at most locations — have an associate bring the items out to your car. After that, all you need to do is arrive at the store at your designated pickup time to receive your items.
Make Your Money Work for You
Kohl's
Kohl's offers shoppers the advantage of skipping the checkout line and online shipping charges with its free ship-to-store and pickup today options. When you're not in a hurry, the ship-to-store option allows you to shop thousands of Kohl's items. Once you choose your items and pay online, they will be shipped to your preferred Kohl's store for free where you can pick them up.
Or if you need items quickly — typically within two hours — shop your preferred store's inventory and check out online. With either method, you'll receive an email notification letting you know your order is ready for pickup. Then all you have to do is drive over, park in one of the specially marked pickup spots and head to the customer service desk to grab your purchases.
Gap, Banana Republic and Athleta
For anyone who likes to try before buying, Gap, Banana Republic and Athleta offer the perfect solution: Reserve in Store. With Reserve in Store, you can visit any of the stores' online websites, and click "Find it Now" on the page of the item you're interested in reserving. If the store you're ordering from is closed for the day, your order will be queued for the first hour of the next business day.
Once you find the item you want, choose your size and the "Reserve in Store" button will appear. Click on the button to reserve the items; for each brand, you can choose up to five items per day. An added perk is that if you're not sure about your size, you can reserve the item in the sizes you think might work.
You'll receive a pickup confirmation email within an hour of your reservation. As long as you show up to the designated store before the close of the next business day, your items will be waiting. Once there, you can choose to try before you buy or skip right to pay-and-pickup.
Make Your Money Work for You
Nordstrom
Nordstrom has been known for its superior customer service for over a century — and has extended that service to include in-store pickup. Shop online, and when you find the item you want, click the "Shop Your Store" button and enter your ZIP code. Once you're finished shopping, complete the online checkout.
Typically within four hours — longer during big store events or holidays — you'll get an email confirmation from the store you chose, and you can head to the store to pick up your order during regular business hours. Plus, if you're a member of the Nordstrom rewards club, aka The Nordy Club, you can check in with the Nordstrom app on your phone, park in the designated curbside parking and a sales associate will bring your order to your car.
Members of the Nordy club can also save time by using the Reserve Online and Try in Store option at select Nordstrom locations. Once reserved, items are typically ready for you to stop by and try on within two hours.
Walmart
Walmart offers two convenient options for its customers. First, there's Grocery Pickup via the Walmart grocery app, which allows you to order items from the store of your choosing, choose a time slot for pickup — as soon as the same day — and pay online.
Once you're in the store parking lot, tap "Check in" in the app to notify Walmart associates that you're on your way for curbside grocery pickup. When you arrive at the pickup area, someone will bring your groceries to your car. Not all stores offer Walmart curbside pickup, but you can enter your ZIP code on the Walmart homepage to find out.
Walmart also offers same-day Store Pickup for an array of non-perishable items you can order online. Items will be ready within four hours for pickup, as long as you place your order before 4 p.m. Orders placed after 4 p.m. will be ready the next day.
You'll receive two emails: one confirming your order and one notifying you that your Store Pickup order is ready. Check in with your Walmart app before heading to the store and the associates will have your items ready when you get there. Walmart will hold your order for seven days. Go to the Services/Pickup desk with a copy of your email confirmation to retrieve your items.
Make Your Money Work for You
Whole Foods
As long as you have an Amazon Prime account, you can enjoy fast and free delivery on Whole Foods items delivered by Prime Now. Go to Prime Now, fill your cart with all of the grocery items you need, pick a delivery window and check out with your Amazon Prime account. Your groceries will arrive at your location during the designated time slot.
To see if your local Whole Foods offers this option, check your ZIP code on Prime Now.
Sam's Club
Sam's Club membership customers can take advantage of free indoor pickup, drive-thru pickup or curbside delivery, depending on club options. Most items are available for pickup, excluding items such as clothes, jewelry, alcoholic beverages, mobile phones, memberships, prescriptions, books, magazines and music. Orders must be picked up within 48 hours or cancellation might occur.
Select a club location where you want to pick up your items. Order your items online that are marked "Pick up in club." Choose a day and time slot, and pay for and place your order.
You'll get two emails: one confirming the order and one stating your order is ready for pickup. Check in at the in-store kiosk if you opt for in-store pickup. Use mobile check-in if you utilize the drive-thru or curbside options.
Dick's Sporting Goods
Dick's Sporting Goods is another option when you're looking for stores that do in-store pickup. Go online, set your preferred store location, add the items to your cart and choose the "Pick up in-store" option. Most items will be ready for pickup within one hour.
You'll receive an email when your order is ready, and you'll need to pick it up within four days. Have your driver's license and email confirmation ready when you go to the automated in-store pickup station. There, you'll scan the email's barcode or enter your first initial and last name, and a store associate will bring your order to you.
Make Your Money Work for You
Carvana
Although you're unlikely to run into a crowd at this unique used-car dispensary, the business model does help you avoid having to visit a dealership and haggle for a price you're willing to pay. Shop online for the car you want, review contracts and sign them electronically, select a delivery or pick up time and enter your down payment information.
You can choose to have your car delivered, or for pick-up, select the car vending location that's most convenient for you. Carvana staff members will be on-site to assist you if you need it.
You can also fly one-way to the vending location if you're outside of Carvana's delivery area. Carvana offers car buyers white-glove transportation from the airport to the vending area and will give you $200 to help cover the cost of your ticket.
Office Depot OfficeMax
Office Depot OfficeMax — which merged into one business in 2013 — offers same-day delivery on thousands of items in select markets if you order by 2 p.m. Orders placed after 2 p.m. get pushed to the next day. Most items are eligible, except for those that don't meet weight or dimension restrictions.
When shopping online, choose items like desk accessories that are marked Same-Day Delivery. Choose an available delivery window and check out. You'll receive a tracking link to track the status of your order in real-time. Someone must be present to sign for the order, and a $15 delivery charge applies.
Best Buy
If you order by 3 p.m. — 2 p.m. on Sunday — you can get same-day delivery on a wide variety of in-stock Best Buy products in select areas, except for those that exceed weight and dimension restrictions.
Add the products to your online cart and head to the checkout where you'll see the Same-Day Delivery option if your items are eligible. Best Buy's delivery partner will confirm your order by sending you an email with a real-time tracking link. same-day items will be delivered by 9 p.m. to your business or home address, and a shipping charge might apply. Business orders must have someone sign upon delivery.
More on Shopping
About the Author