Get Cozy With Target Products That'll Give Your Home a Hygge Vibe

7 min Read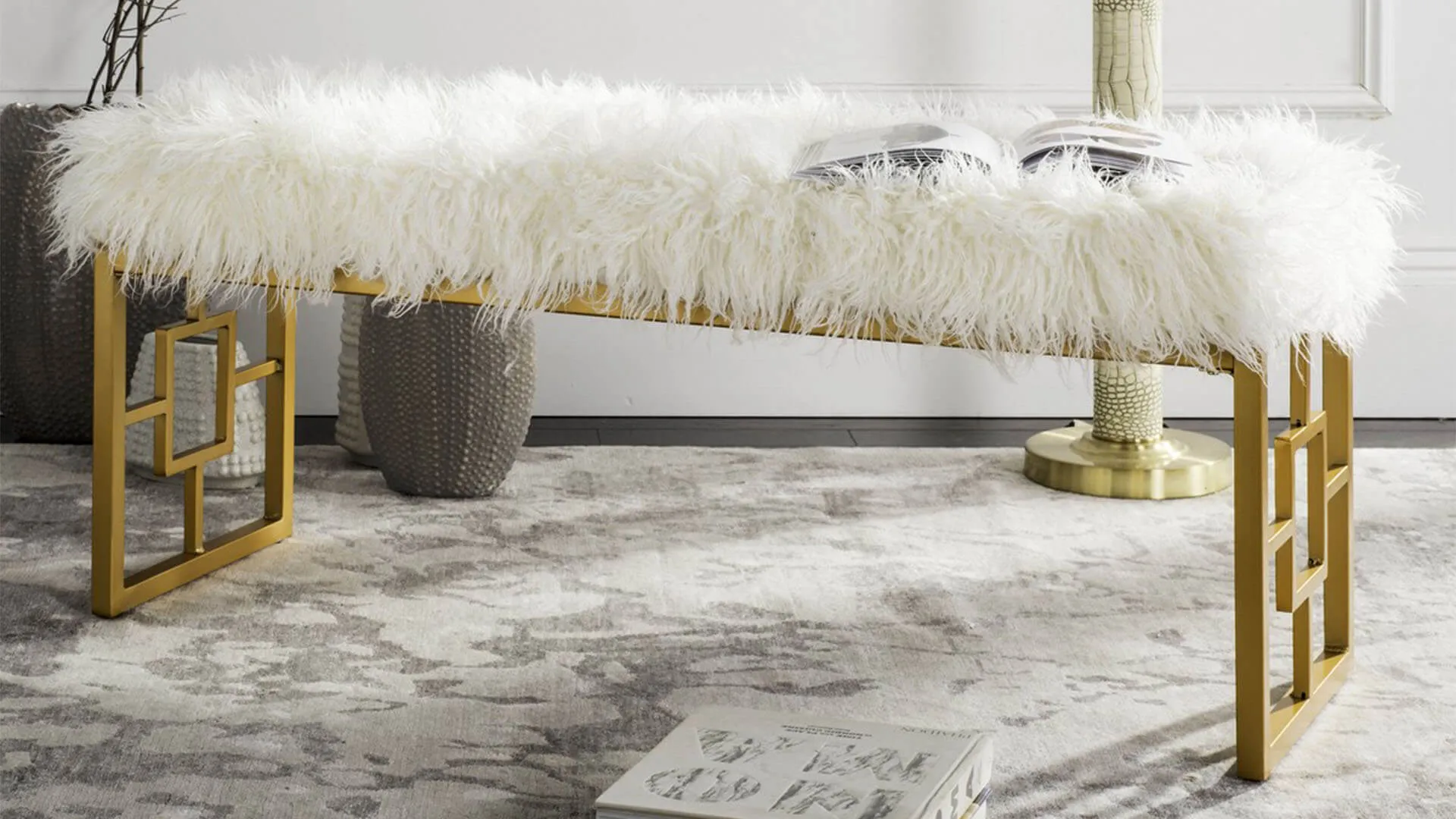 More than a feeling, coziness is a Danish way of life. In fact, their oft-used term "hygge" means "creating a warm atmosphere and enjoying the good things in life with good people," according to VisitDenmark. And really, what's not to love about relaxing in super snuggly places?
Fortunately for the rest of the world, the Danish coziness trend has officially gone global. You can now adopt the hygge lifestyle by giving your home a (budget-friendly) makeover with items from Target.
Make Your Money Work for You
Mongolian Faux Fur Throw Blanket
Price: $24.49 to $26.24
Modern and glamorous, this Mongolian Faux Fur Throw Blanket from Project 62 screams hygge. One of the more multipurpose home decor ideas, you can cuddle up under this cozy blanket while watching a movie or drape it over a chair as a beautiful accent piece.
Not only is this 60- by 50-inch blanket soft and warm, but it's also machine washable, making care a breeze. It comes in a variety of colors, too, so you can easily match it with your other decor.
Ottoman
Price: $209.99
The hygge lifestyle is all about kicking your feet up and relaxing, making this Convington Ottoman from HOMES: Inside + Out an essential. Containing elegant button tufting and padded upholstery for ultimate comfort, this ottoman can function as a footrest or an extra seat during intimate gatherings. Plus, you can choose from grey or beige to match the vibe of your room.
The 10-pound, 18- by 20- by 20-inch wooden-framed ottoman can hold up to an impressive 150 pounds. So, it is as practical as it is comfy.
Chunky Knit Oversize Throw Pillow
Price: $29.99
Give your living room a hygge décor overhaul with this Chunky Knit Oversize Throw Pillow from Threshold. Featuring a classic crisscross woven pattern, this comfortable, oversized throw pillow provides cushioned support.
Though the color options — cream or neutral — might deter you if you're afraid of stains, keep in mind that the pillow is machine washable. So, not only will you be cuddly, but you'll be at ease when you drink that second glass of red wine.
Electric Decorative Fireplace
Price: $525
A crackling fire is practically a hygge requirement, so if your home isn't equipped with a fireplace, buy your own. Offered in grey and white, The Real Flame Crawford Slim Electric Decorative Fireplace features a classic trim and finish that gives the genuine appearance of a traditional fireplace.
Enjoy several innovative features, including remote control, programmable thermostat, timer, brightness settings and ultra-bright Vivid Flame LED technology. Simply anchor this 41.9- by 47.4- by 9.5-inch fireplace to the wall and enjoy the comfort that the 1400-watt heater has to offer.
Make Your Money Work for You
Snuggly Sweater Candle
Price: $6.99
Go all in on the hygge lifestyle by making your home actually smell cozy. This Home Scents Snuggly Sweater Glass Jar Candle by Chesapeake Bay Candle is essentially packaged relaxation.
Containing notes of warm wool, lavender, rose, vanilla and musk, this candle turns any space into an inviting oasis as soon as you light the wick. The candle even looks snug, dark grey in color and a chic metal lid, doubling as stylish decor.
Panel Indoor Heater
Price: $89.99
There's nothing hygge about being cold inside your home. Instantly warm up chilly spaces with this sleek white panel heater by De'Longhi.
Customize the temperature to meet your needs with an adjustable thermostat and three heat settings. Have peace of mind that the heater is equipped with a safety thermal shutoff to keep it from overheating, an internal tip-over switch that automatically turns it off if it becomes unstable and power and caution indicator lights.
Single Serve Coffee, Latte and Cappuccino Maker
Price: $199.99
Create a cozy coffee shop vibe in your kitchen with the Keurig K-Café Special Edition single-serve coffee, latte and cappuccino maker. Metal details and a premium nickel-colored finish make this machine an elegant and convenient addition to your home.
Brew 6-, 8-, 10- or 12-ounce drinks in the comfort of your home, and when you're ready to clean up, simply throw the frother in the dishwasher. Definitely one of the most functional hygge home decor ideas, enjoy gourmet beverages without having to leave the house.
Faux Lamb Bench
Price: $324.99
Give your space a hygge makeover by incorporating this Mera Faux Lamb Bench by Safavieh. Equipped with gold-colored metal-plated legs and your choice of white or grey faux curly lamb upholstery, the bench is both chic and comfortable.
Perfect as a hallway accent or a statement piece for your living room, the 48- by 16- by 20-inch bench is sure to garner tons of compliments. The bench holds up to 350 pounds, so it's pretty sturdy.
Make Your Money Work for You
Flannel Sheets
Price: starting at  $39.99
There are few things in life cozier than slipping into a nice warm bed, and if you want warmth, flannel is the way to go. This elk-patterned Eddie Bauer full sheet set is the epitome of hygge.
The sheet set is 100 percent cotton and comes in a variety of patterns including bears, ski slopes and plaid. No matter which option you choose, you'll feel like you're nestled in your very own mountainside retreat.
Metal, Glass and Leather Bar Cart
Price: $142.49
Sleek and elegant, this Wood & Glass Gold Finish Bar Cart from Threshold represents the hygge lifestyle at its finest. You can place appetizers and drinks on its 36- by 16.5- by 24-inch frame and push it between rooms — entertaining made easy. You will also enjoy spending more time with guests, as you won't constantly have to run back and forth to the kitchen.
Plus, when you're not entertaining, the cart functions as a chic accessory parked to the side of any room. Store decorative wine bottles, dinnerware or a bouquet of flowers on it to catch the eye.
Velour Electric Blanket
Price: $37.49
Cozying up under a blanket is great, but on seriously cold days, you need this velour electric heated throw by Biddeford. Enjoy a digital controller with six heat settings and a 10-hour auto shutoff with this super soft Sherpa blanket.
A 13-foot power cord means you don't have to hunker down near an electric outlet, allowing you to take advantage of its soft warmth anywhere you please. This 50- by 62-inch blanket is also machine washable and comes with a five-year warranty.
Gold Stainless Steel Wine Glass
Price: $6.99
Nothing warms the body and spirit quite like a glass of red wine. Take it to the next level with this Gold Wine Glass from Threshold, designed to perfectly catch the light in any room.
Of course, this stainless steel glass doesn't have to hold wine. Pour any cold beverage into it to add a touch of snug elegance to the room. Seasonal cocktails, iced coffees and more await.
Make Your Money Work for You
Hot Cocoa Mix
Price: $5.99
You can't really have hygge-ness without something warm to drink, can you? This nearly 28-ounce tub of Nestle Rich Milk Chocolate Hot Cocoa Mix will keep you warm on those chilly nights. Just add hot water or milk and you're ready to enjoy. Consider setting up a hot cocoa station, too, where guests can add marshmallows, peppermint candies and other toppings to their drinks.
What's more, Nestle markets the product as "a good source of calcium to support strong bones," so you can convince yourself you're doing something healthy every time you kick back with a mug of the good stuff.
More on Money
Erica Corbin contributed to the reporting for this article.
Prices are accurate as of Sep. 10, 2019.
About the Author