10 Items That Are Cheaper at Costco Than at Dollar Stores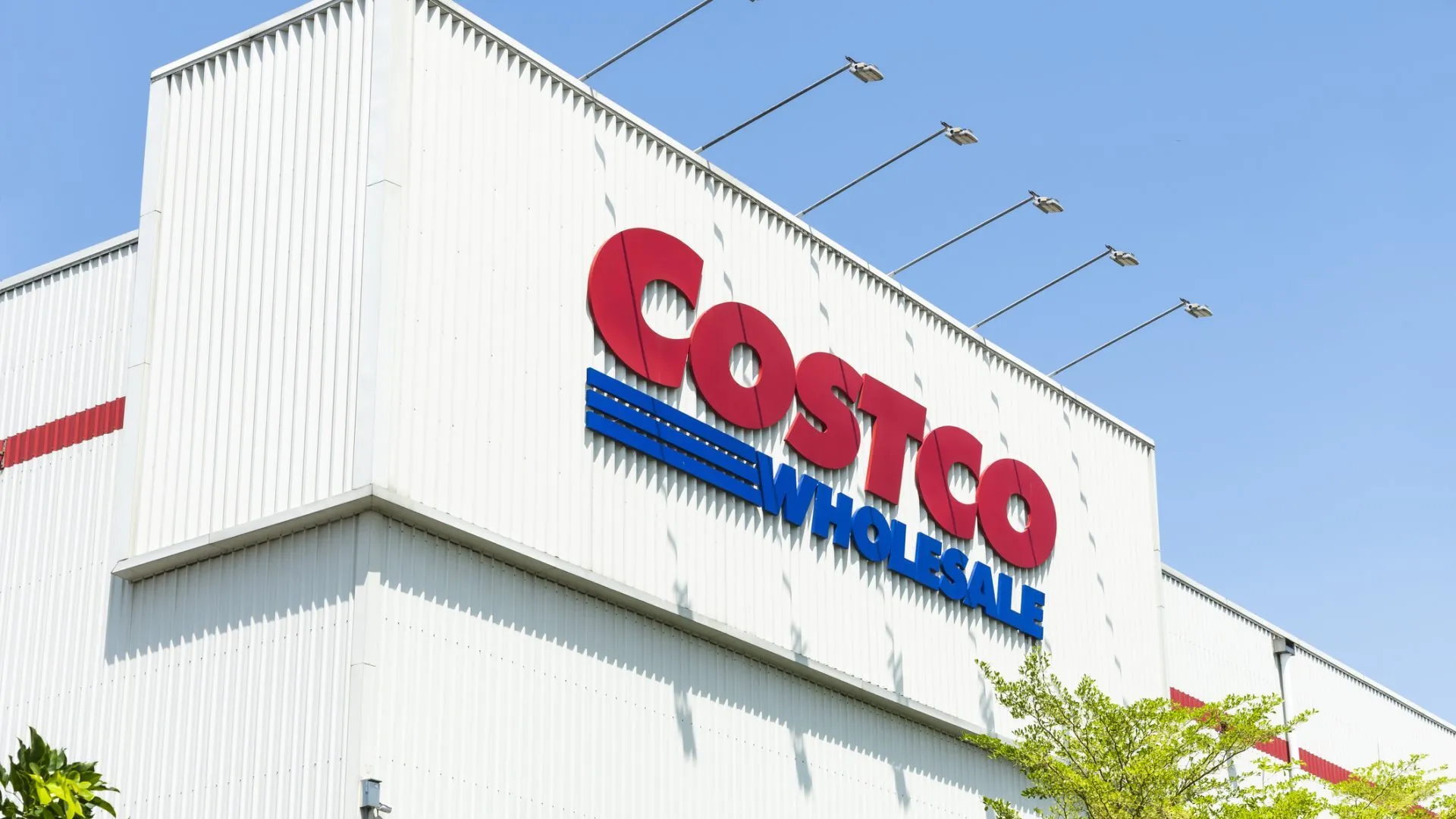 Dollar stores and Costco are in hot competition these days as consumers, who are still fighting the effects of inflation (and now prepping for a probable recession), are desperate to save as much money as possible.
Quite often discount destinations like Dollar Tree come out on top as you can frequently find the same or similar products that Costco sells for less. But there are times when Costco is actually the more affordable route. 
Keep in mind you'll have to buy in bulk to see the savings at Costco. That said, here's a look at 10 specific items that are cheaper at Costco than at dollar stores. 
Gain Laundry Detergent
At Costco, a 208-ounce jug of Gain laundry detergent sells for $23.49. At Dollar Tree, a mere 10 ounces of the stuff will cost you $1.25. You would have to buy upwards of 20 products to get the same amount, and that endeavor alone would cost you $25 — not to mention you'd be wasting so much plastic in going that route. 
Arizona Green Tea Honey With Ginseng
At Dollar Tree, a 20-ounce bottle of Arizona Green Tea Honey with Ginseng costs $1.25. At Costco, you can buy a 24-pack of 16-ounce bottles for $16.99. That works out to about 22.6 ounces per dollar vs. 16 ounces per dollar at Dollar Tree.
Make Your Money Work for You
Sharpies
At Dollar Tree, a single blue Sharpie sells for $1.25. At Costco, you can get a vast assortment of Sharpies (65 in a case) for $27. That works out to be about 41 cents per marker at Costco. 
Ramen Noodle Bowls
A 3.31-ounce bowl of flavored ramen sells at Dollar Tree for $1.25. A 24-count of a very similar product, Nissin Cup Noodles, 2.5 ounces, sells at Costco for $13.99. Breaking that cost down, it's about 4.3 ounces per dollar, which is significant savings over Dollar Tree's 2.6 ounces per dollar.  
Cinnamon Toast Crunch 
At Dollar Tree, a single 3.5-ounce pack of Cinnamon Toast Crunch sells for $1.25. At Costco you can get two boxes of Cinnamon Toast Crunch (24.75 ounces each) for $9.69. You're forgoing the convenience of the mini pouch, but you're also getting quite dramatic savings by buying at Costco. 
Sponges
A single heavy duty scrub sponge by Scrub Buddies sells for $1.25 at Dollar Tree. Meanwhile, at Costco, Scotch-Brite Non-Scratch Sponge sells for $17.99 for a 21-count, which works out to be about 86 cents per sponge. Since sponges need to be replaced often, buying these in bulk makes sense. 
Pantene Pro V Shampoo 
At Dollar Tree, a 1.7-ounce container of Pantene Pro-V Daily Moisture Renewal Shampoo costs $1.25. This small size may be ideal for a weekend trip; but, if you're looking for product that will last a while, you'd best head to Costco, where a 38.2-ounce container of Pantene Advanced Care Shampoo costs $12.99 — just 34 cents per ounce. 
Make Your Money Work for You
Facial Tissue
Admittedly it's not a huge difference, but 2-ply facial tissue at Costco is actually just a tad cheaper than it is at Dollar Tree. At Costco, you can get 3,300 tissues for $34.99. That works out to be $0.01 per tissue. At Dollar Tree, 64 2-ply facial tissues cost $1.25. That's about $0.02 cents per tissue, and hey, every little bit counts!  
Trash Bags
Again, we're not talking about giant margins, but 13-gallon trash bags are a hair cheaper at Costco than they are at Dollar Tree. Costco sells them for what works out to be 11 cents a bag, whereas Dollar Tree sells them for what adds up to be 12 cents a bag. 
Hand Soap
Hand soap goes fast (Covid taught us that), which is why it makes sense to buy a 2-pack jug of hand soap at Costco. You'll get 160 ounces in total for $12.98. That's $0.08 per ounce. At Dollar Tree, a 7.5-ounce container of hand soap sells for $1.25, which works out to be double the amount at 17 cents per ounce. 
More From GOBankingRates

BEFORE YOU GO
See Today's Best
Banking Offers