Luxury on a Budget: 5 Extravagant Items You Can Buy Without Breaking the Bank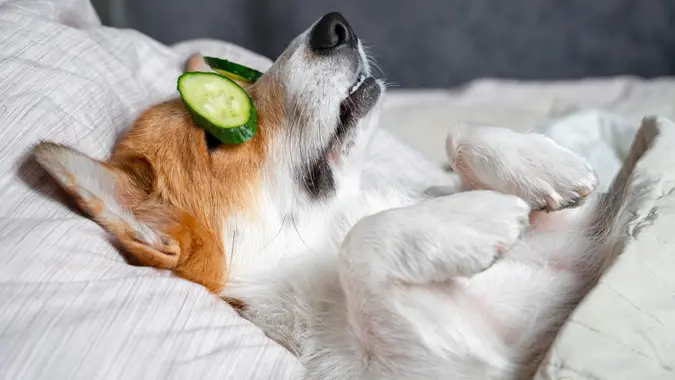 Ирина Мещерякова / Getty Images/iStockphoto
Who doesn't dream of living a life of luxury? Jetting off to Paris on your private jet to see Taylor Swift in concert — front row seats, of course — is an exciting thought.
While indulging in extravagant items and experiences can be tempting, the price tags associated with such luxuries can be intimidating. But who says luxury has to come with a hefty price tag? Yes, it's possible to enjoy the finer things while also still paying rent on time. It's true! Here are some of the best ways to add a touch of class to your life while staying well within your budget.
Pens
There's something undeniably elegant about writing with a nice pen. The smooth flow of ink onto the paper, the weight of the pen in your hand — it's a sensory experience that can elevate your writing to a whole new level. And contrary to popular belief, indulging in the luxury of a quality pen doesn't have to come with a high price. There is a wide range of affordable options available that offer the same timeless charm and impeccable craftsmanship as their high-end counterparts. A nice pen is also an investment, as with the proper care, it will serve you for a lifetime. 
Consider the Pilot Vanishing Point fountain pen, a sophisticated option with a nib that retracts with a button press, available for $168 from JetPens. For a cheaper option, look to the LAMY Studio fountain pen in brushed stainless steel for $79.20.
Make Your Money Work for You
Luxury Skincare
Pampering yourself with luxurious spa treatments is more accessible than you might think. Look for local spas that offer discounted rates on certain days or during specific hours. Another option is to visit beauty schools or massage therapy schools, where students offer services at significantly lower prices under the supervision of experienced professionals. These options allow you to unwind and rejuvenate without the hefty bill.
"Skincare is the hidden gem of extravagant but cost-effective living," says Genne Liu, cofounder of SkinSort.com. "Your skin is the largest organ in your body, and we should all strive to keep our organs healthy! Skincare does not have to be expensive. In fact, affordable skincare can be just as, if not more, effective than luxury skincare."
She recommends Anthelios Clear Skin Dry Touch Face Sunscreen, available from Amazon for $37.99 in the 5-ounce size. "This lightweight sunscreen is great for all skin types and provides more than enough sun protection," says Liu.
Fine Dining for Less
Indulging in gourmet cuisine doesn't have to be reserved for special occasions. Many upscale restaurants offer lunch specials, prix-fixe menus or happy hour discounts, allowing you to savor delectable dishes at a fraction of the usual cost. 
But for fine dining at home, consider adding a little truffle oil to your meal. Truffles are one of the most expensive and exquisite delicacies in the world, but you don't have to spend hundreds of dollars to enjoy their flavor. A truffle oil can add a touch of elegance and richness to any dish, from pasta and pizza to salad and soup. 
Make Your Money Work for You
La Tourangelle is considered one of the best-quality brands for artisanal oils, and their white truffle oil is only $19.48 for 8.45 ounces at Amazon.
A Satin Pillowcase
We all know the importance of a good night's sleep for our overall well-being, and what better way to enhance your slumber than with the indulgent touch of satin pillowcases? These silky, smooth wonders not only add a pinch of luxury to your bed but also offer numerous beauty benefits.
Satin pillowcases are renowned for their ability to reduce friction against your skin and hair, preventing unwanted creases and tangles. The soft, gentle surface helps to maintain your skin's moisture levels, keeping it hydrated and minimizing the appearance of fine lines. And satin pillowcases are very affordable. Anyone can experience a five-star hotel suite right in their own bedroom. 
A top pick in this category is this offering from EXQ Home: two king-size pillowcases for just $8.99.
Candles
There's something undeniably enchanting about the soft, flickering glow of a candle. Not only do they add warmth and ambiance to any space, but they also have the power to transform an ordinary moment into an extraordinary one. Whether you're seeking a calming atmosphere for a relaxing bath or a romantic setting for a special dinner, candles are the perfect companions. The beauty of candles lies in their affordability and versatility. You can find a vast array of candle options, from scented varieties that fill the air with delightful fragrances to decorative designs can make you feel rich without emptying your bank account.
Make Your Money Work for You
An affordable but still high-end option is the Melrose Place candle from Ouai. This coconut and soy wax blend comes in a premium pottery jar, with a fresh, floral scent inspired by Los Angeles. This is available from Space NK for $44.
More From GOBankingRates