6 Places To Find the Latest and Best Deals at Costco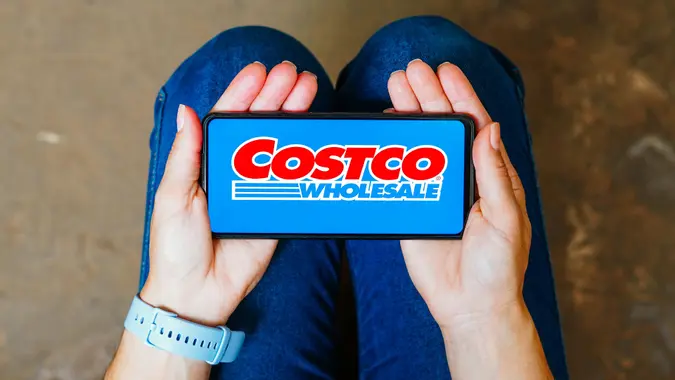 Rafael Henrique / SOPA Images / Shutterstock.com
One of the attractions to warehouse clubs like Costco is the way the store rotates inventory. It can be frustrating when the store stops stocking your favorite coffee or snack — but often means something equally enticing is on the way!
With this in mind, you never know what you're going to find. It pays to track some of the top websites and social media profiles that specialize in sharing the best Costco deals. Here are some current favorites.
Facebook
Facebook groups and pages devoted to Costco savings are one of my first stops when I'm looking for sales or even dinner ideas. The page CostcoDeals has 180,000 followers and posts multiple reels showcasing some of the best in-store specials on a daily basis.
Costco Fans Lifestyle publishes the monthly coupon book, as well as in-store specials, mostly in California stores.
Instagram
CostcoDeals also has a highly active and informative Instagram feed with 1.2 million followers. If you want to find sales specifically in your local store, search Instagram with the keywords "Costco deals" or "Costco sales" and add your city or region.
TikTok
Costco fans also take to TikTok to share their favorite finds. Again, few social media accounts come close to the original "Costco Deals," with 19.2K followers on TikTok. Costco Secret Deals is also worth following for newly marked down items, new arrivals, and last chance products. The account has garnered 3.1 million likes.
The Krazy Coupon Lady
The Krazy Coupon Lady is always a good resource for money-saving tips, no matter where you shop. The site publishes Costco's monthly coupon book, so you can browse for savings from the comfort of your own home.
Make Your Money Work for You
Slick Deals
You can also find the Costco coupon book at SlickDeals, along with tips on ways to maximize your Costco savings.
Costco Website
If you want to see all the sales, sometimes it's best to go straight to the source. The Costco website sorts sale merchandise in sections. Click "Daily Deals," "New Lower Prices," "Treasure Hunt" and "While Supplies Last" to find some of the best sales. You can shop within product categories or just browse all the specials. Make sure to login to your Costco online account and enter your membership number to be sure you can see the lowest, members-only pricing.
Of course, if you prefer shopping in person, nothing beats browsing the Costco aisles to spot the newest merch, taste some samples, and enjoy a hot dog and soda for just $1.50 on the way out.
More From GOBankingRates