Money Expert Rachel Cruze Reveals Top 10 Things People Waste Money on During Fall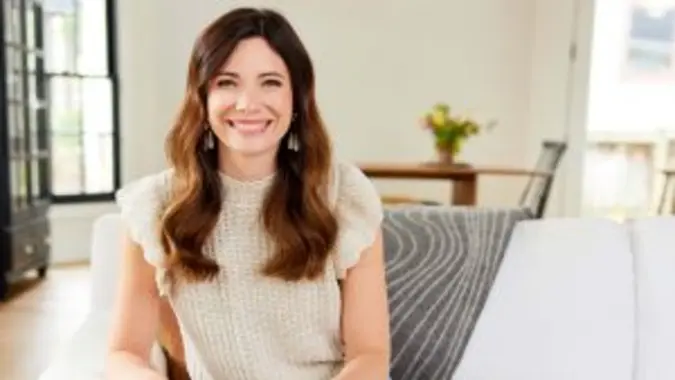 There are certain things people tend to spend more money on during the fall months. However, money expert Rachel Cruze warns in a YouTube video if you're not careful your fall spending habits could break the bank. 
Check Out: Robert Kiyosaki's 6 Passive Income Ideas
Learn More: What To Do If You Owe Back Taxes to the IRS
You might not like every expense you'll see mentioned on this list, but they tend to be the culprits for autumn overspending. Here are the top 10 things people waste money on during fall.
1. Fall Décor
When considering expenses for fall décor, Cruze said to keep in mind the winter holidays are coming right up. The key is to balance out these expenses and to do it on a budget.
2. Pumpkin Spice-Flavored Anything
This includes everything from food sold at Trader Joe's to Starbucks' pumpkin spice lattes. While you can certainly buy pumpkin spice-flavored treats occasionally, Cruze said not to feel the pressure of needing to have these items in your hand 24/7.
3. Fall Clothes
Fall clothes, including boots, jeans and sweaters, add up quickly when you're heading to checkout. If you do plan on buying new clothes, Cruze recommends creating a line in your budget specific to fall fashion and sticking to it.
4. Air Conditioning
Once the weather starts cooling down, Cruze said you can turn off the AC. This helps to save money on your monthly utility bills. 
Make Your Money Work for You
5. Pumpkin Patch
It's okay to enjoy your tradition of visiting a local pumpkin patch if you have the money and budget for it appropriately. However, Cruze said it's okay if you don't hit up every single pumpkin patch in the area since each visit will cost you a lot of money. 
6. Fall Events
There are tons of fall events everyone enjoys participating in like haunted houses, hayrides and corn mazes. Much like going to every pumpkin patch in the area, Cruze said going to more and more of these events every year adds up fast. 
Cruze recommends choosing to pay for one or two fall events and exploring other, more affordable festive options like taking a bike ride or making s'mores.
7. Halloween Costumes
Halloween costumes cost a lot of money, especially if you purchase them from specialty boutiques or online. Cruze recommends looking at prices for costumes and pricing out inexpensive options before you buy. 
8. Parties
Halloween parties, Friendsgiving and tailgating events are just a handful of the many parties you might find yourself invited to this fall. To ease costs, Cruze recommends hosting potluck parties and making sure everyone brings something for the event like food, appetizers, or plates and utensils.
9. Cable Packages
During the fall months, many people will purchase cable packages specifically to watch sports. 
If you want sports for the fall, Cruze recommends pricing it out. Find the teams you want to watch, or the sports, and buy just those packages instead of the entire cable package.
Make Your Money Work for You
10. Firewood
Many families go through tons of firewood during the fall and winter months, and it can get costly.
Shopping around is Cruze's biggest piece of advice for saving on firewood costs. "If you can find someone on Craigslist or Facebook Marketplace who can deliver wood to your house, it is so much cheaper than going to Home Depot or Lowe's and buying their wood."
More From GOBankingRates