Reasons Not to Fall for Those Bargain Prices at Ikea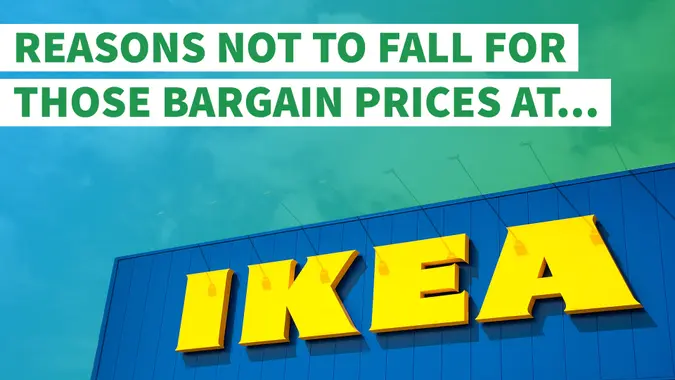 © GOBankingRates.com
Founded in 1951 by Ingvar Kamprad, Ikea — the name is his initials combined with the first letters of the farm and village where he grew up: Elmtaryd and Agunnaryd — is now a worldwide franchise where consumers can find stylish furniture at bargain prices. And don't forget about the delicious Swedish meatballs.
While there are certainly some great Ikea deals available, the store that made its name selling "assemble yourself" furniture is not a good fit for everyone. There are many reasons that you might want to shop around before committing to an Ikea purchase — and an hour or two of reading instructions and assembling furniture. Here are six reasons to think twice before buying furniture at the Swedish superstore.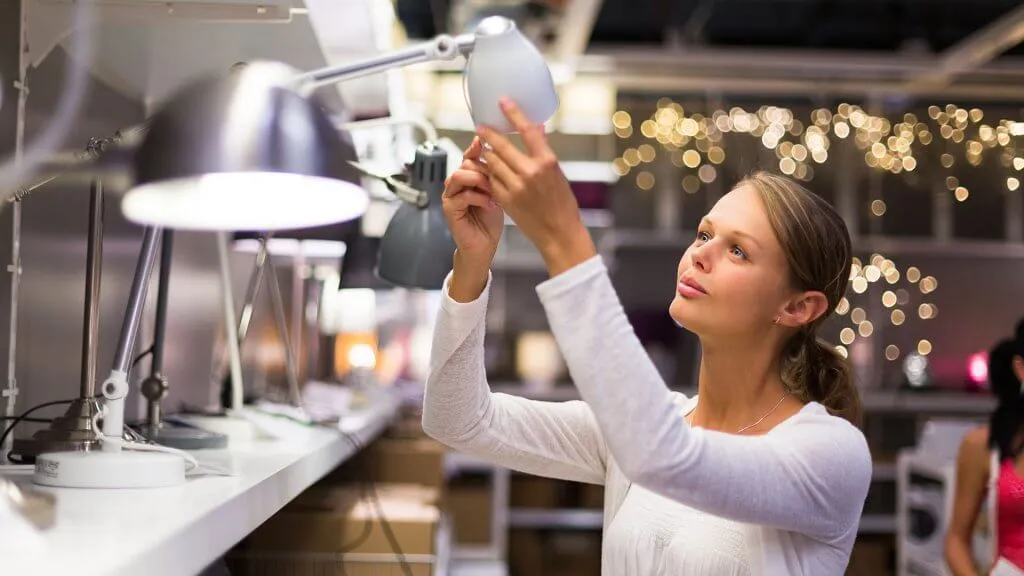 1. Quality Issues
Most Ikea furniture has sleek lines and looks good in a home or office. But if you're looking for high-quality, solid wood products, some of Ikea's affordable offerings won't make the grade, said Benjamin Glaser, features editor with the money-saving site DealNews. That's because much of the furniture is made from pressed wood, which is simply wood chips bonded together.
"Quality is definitely the top reason to avoid Ikea. That pressed wood is made to look good and be affordable, not to last," said Glaser. He pointed out that Ikea does have solid wood products, which are more expensive but often a good deal compared to other retailers, especially if you can score them during a sale.
Make Your Money Work for You
"If shoppers are looking for the absolutely most affordable furniture available, and don't mind composite materials, it's probably not at Ikea," said Glaser. "Target and Walmart almost always have something on sale in the furniture sections."
Read: Secret Ways to Save for Your Next Home Project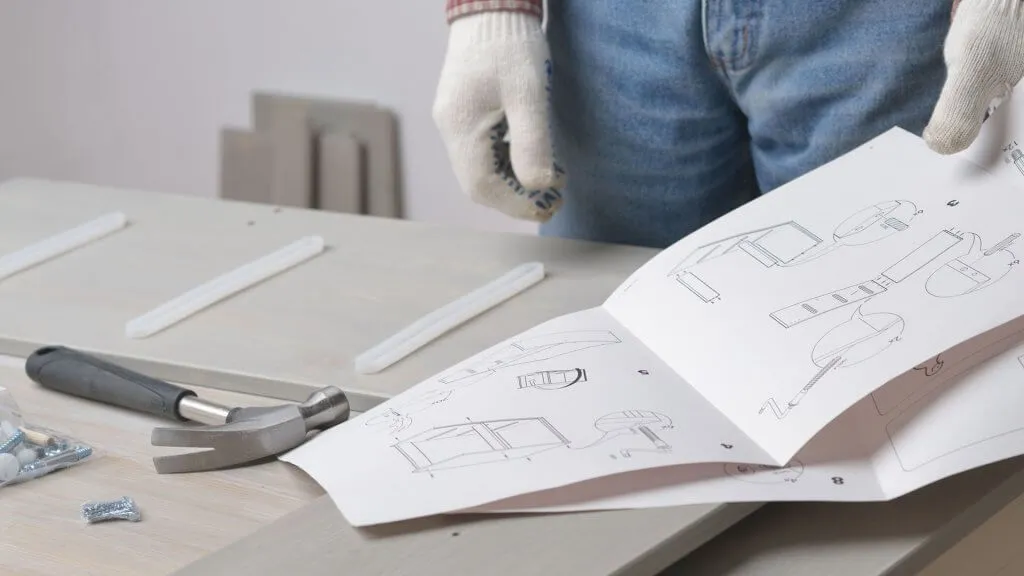 2. Cheap Labor — AKA, You
Most people don't assemble furniture for a living. If you're just another member of the DIY crowd, you've probably experienced that head-slapping moment of coming to Step 76, only to discover that you performed Step 2 incorrectly and have to take apart the table you just spent an hour putting together.
And it could get worse, said Scribblrs.com founder Eric Brantner, who stopped using Ikea products because of the self-assembly issues. He remembers the last desk he bought at the store.
"I used all of the recommended tools and nails that Ikea suggested," he said. "When I screwed the nail into the desk as instructed, it was too long and went through the whole desk — the desk was that thin. I ended up throwing away that desk because it was more of a hassle to try to return it than to just get something of better quality."
AJ Saleem, owner of Suprex Learning, is another former Ikea shopper with similar gripes.
"With no prior experience and relying on the instruction manual, it is too easy to make a small mistake, and the furniture will be unstable," he said.
When it comes to furniture assembly, it only takes one missed Step 2 to do you in.
Make Your Money Work for You
Find Out: 6 Home Renovations You Can DIY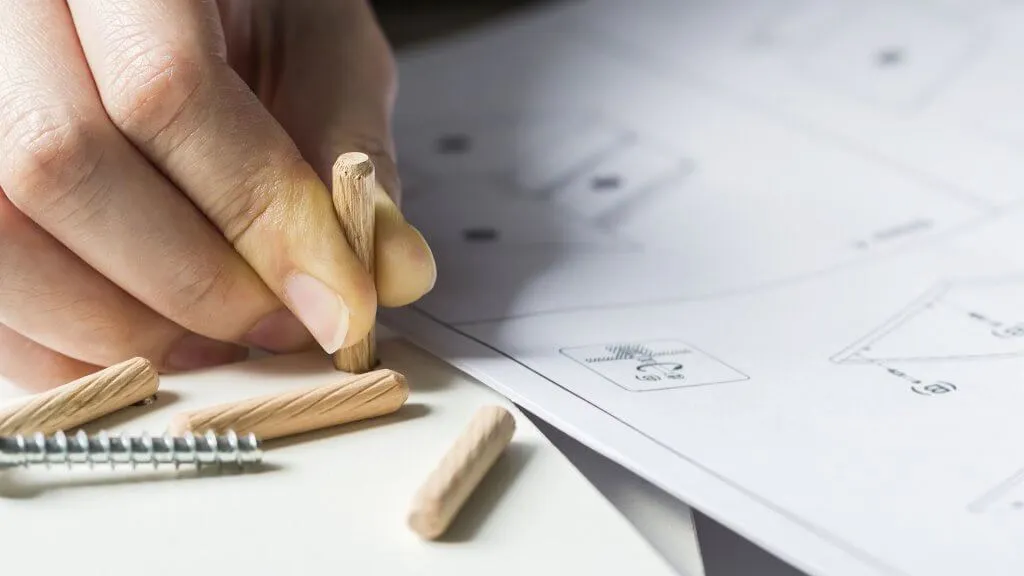 3. Missing Parts and Mis-drilled Holes
Nothing in life is perfect — especially not discount furniture. However, spending an hour on a DIY desk build only to discover that a key piece is missing — or that a dowel doesn't line up with a hole — will likely make you think twice about the money you saved.
Granted, this issue happens very rarely. However, for many of us, one malfunction is enough.
"This is very frustrating for many people who have shopped at Ikea," said Amy Chang, lifestyle savings expert at Slickdeals.net. "Sometimes the parts are missing and/or the drilled holes don't align where they are supposed to be." In some cases, customers have to return to Ikea to pick up the missing pieces or replacement parts.
For a similarly priced alternative, Chang recommends Target, where coupons can get you quality furniture.
"Best of all, Target's furniture requires less assembly than Ikea, where mostly everything is designed for you to build from scratch," she said.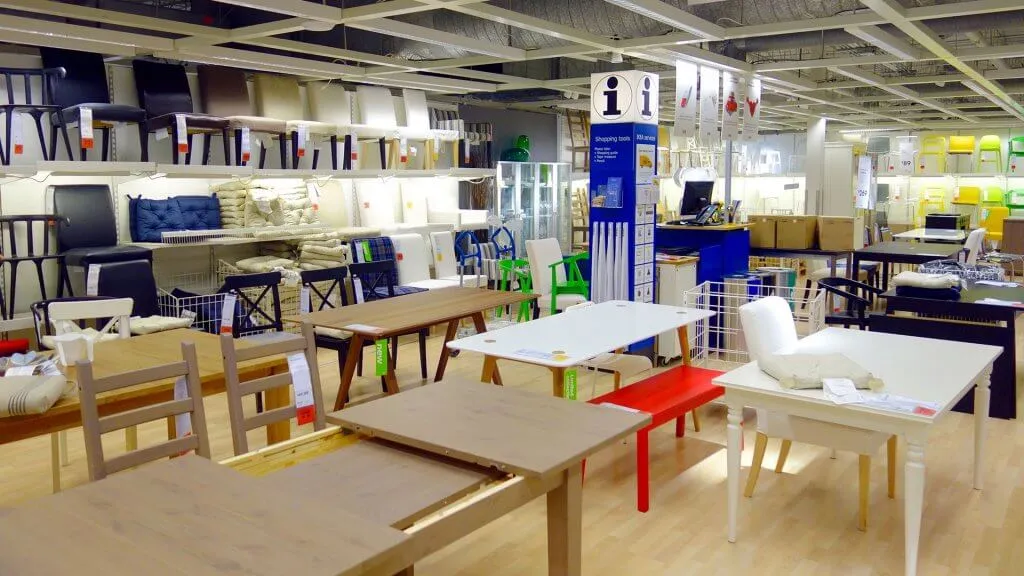 4. Durability
If you don't mind putting that new desk or bed frame together, make sure you take your time and do it right, said Kendal Perez, savings expert at CouponSherpa.com.
"Personal assembly might save you some cost but could result in something that's structurally unsound if you don't put it together correctly," said Perez. "Human error is inevitable, especially if you don't consider yourself very handy."
Learn: Times It's OK to Buy Used Instead of New
Make Your Money Work for You
What's more, Perez said, furniture designed to be assembled by the average person is likely not as solid and dependable as furnishings made by experienced, professional artisans. So, she said, if you save on a desk today, make sure you understand that you could lose money in the long-run, because you'll likely have to replace it long before you'd have to replace a solid wood piece made and assembled by the pros.
5. Shipping Fees
If you don't live near an Ikea store, you might consider Ikea online shopping, so you can have items shipped to you. However, depending on the size of the products you want, this option could get costly. According to Ikea's website, small item delivery parcel fees start at $10, while large item delivery (truck delivery) fees start at $99.
"If you're looking for free shipping, you might want to shop somewhere other than Ikea," said Perez. "Shipping fees vary by region and by the size of your order."
It should be noted that, once the large item delivery fee is calculated based on your zip code, you can have as big of an order as you want and not be charged extra. The items will be placed in the room of your choice, too. So, said Perez, depending on your location and other retailers' delivery fees, Ikea shipping could be reasonable.
Related: 15 Retailers That Offer Year-Round Free Shipping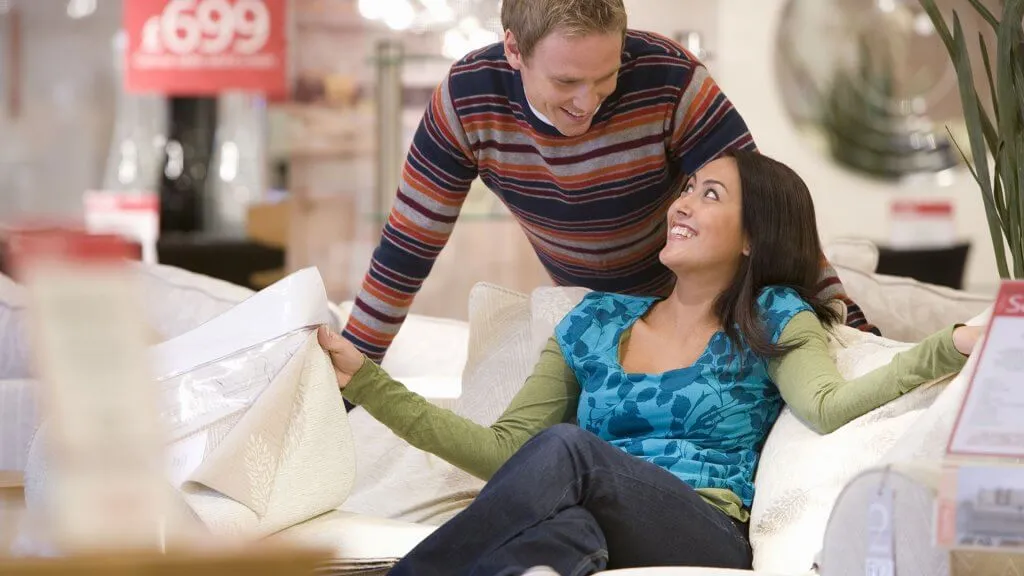 6. Higher Prices
It's true that Ikea offers some great deals on furniture, accents and even food. However, not everything sold by the retailer qualifies as a good bargain. Any savings expert will tell you that shopping around is your only guarantee to find the best deal.
Make Your Money Work for You
And don't assume that Target and Walmart are your only alternatives, said Perez.
"If you shop furniture stores during sale times, typically July and August, you can find quality pieces at sale and clearance prices," she said. That way, you might be able to score solid wood furniture at Ikea-like prices.
Additionally, Kara Carrero, host of the Extremely Good Parenting Podcast, suggests looking at flea markets, antique stores and local free listings.
"Our family spent under $2,000 to furnish our entire 1,100-square-foot home, including two matching real leather chairs with ottomans, a solid couch, beds and frames, desk chairs, desks, tables and more," she said.
Related: Best and Worst Things to Buy Generic