Why Retail Subscription Services Like Dollar Shave Club Are a Total Rip Off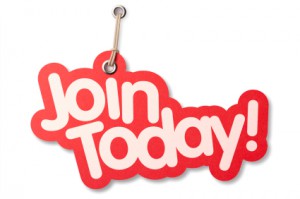 Retail subscription services are climbing in popularity among consumers with promises of deep discounts for merchandise that you already want. It sounds like the perfect scenario — save money by spending it — but do these services actually keep your savings accounts intact?
The internet feeds consumer hunger for sales, marked-off goods and deals, so it's no wonder retail subscription services like ShoeMint and Dollar Shave Club have grown their user base. According to Forrester Research Inc., online retail sales are forecasted to reach $327 billion in 2016, up 62 percent from 2011.
Retail sales and incentives for shoppers to save money appear harmless. After all, a pair of trendy pumps can cost up to $100 at a retail store, so anything less than that has to be a steal. Depending on the product and how often you need to refresh that item, retail subscription services may work for you.
How do Retail Subscription Services Work?
The general process of retail subscription services starts with signing-up for a recurring purchase. At its root, it works similarly to magazine subscriptions where users pay to receive a monthly magazine.
The difference, however, is that instead of paying an annual fee (i.e. $20 per year for 12 magazine issues) subscribers pay for the retailer's merchandise on a monthly subscription (e.g. $40 per month for 1 new product per month).
The finer details may be a bit different, depending on which retail subscription services are in question, but essentially this is the case.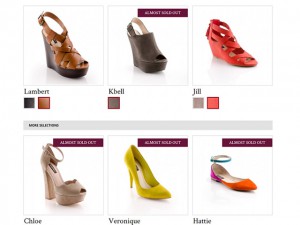 Upon registering for the service, the website guides shoppers through an account "customization" process for the item being purchased, whether it be selecting preferred razor blades as is the case with Dollar Shave Club, or personalizing your style as with fashion-oriented subscription services like ShoeMint.
The actual step-by-step process seems fairly transparent in helping to beef up your savings account with retail savings, but when retail subscription services are put in the hot seat, greater concerns begin to surface.
What's Lurking Behind ShoeMint?
Any service that requires a commitment to spend money routinely deserves a cautious eye from the start. With every seemingly beneficial product, there is typically a downside that may not be so apparent.
 Why ShoeMint Leads to Trouble
A danger of fashion-geared retail subscription services like ShoeMint is the behavior it feeds.
An average pair of shoes have a lifespan of about two years with almost daily wear — sometimes longer, depending on the quality of the materials and the type of abuse the shoes have sustained. However, in terms of practicality, there is no reason to purchase a new pair of shoes every month.
Promoting this kind of shopping behavior not only amplifies the clutter in the closet (unless yours leads to Narnia), it also pushes consumers into deeper debt by automatically charging credit cards $79.98 every month. That's $479 a year on shoes, which is better spent on a car loan payment, toward an emergency fund or lowering existing credit card balances — not adding to them.
If your regular shopping habits include buying a new pair of shoes each month and you cannot resist one month without a new shoe purchase, you may want to re-evaluate your priorities.
How ShoeMint Deceives Shoppers
Despite the fact that ShoeMint encourages such excessive spending on unnecessary items, many user reviews remain positive.
The allure of ShoeMint is understandable. Members are promised a personalized showroom "hand-picked" by top celebrity fashion gurus like Rachel Bilson and Steve Madden whose main goals are to make you feel like you're getting an exclusive deal.
ShoeMint members are told they're getting A-list shoe recommendations and that they now have to power to indulge in fashion at an affordable price.
The bait arises when signing up for a ShoeMint.com user account. Credit cards are not automatically charged monthly until your first purchase. Thereafter, members of this retail subscription service are charged $79.98 a month, unless they select the "skip a month" option located on the website.
However, the ability to skip a month is only available up to the 5th of each month. So, if you happened to have a hectic week and skipping a month on ShoeMint.com slips your mind, your bad week just turned worse with a $79.98 charge slapped onto your credit card.
For those with a borderline shopping addiction or busy schedule, ShoeMint.com can steer users into unhealthy financial habits. But what if the goods you've subscribed to legitimately need to be refreshed on a regular basis?
The Dollar Shave Club and other similar retail subscription services are where the line is not so clearly defined.
Does the Dollar Shave Club Go Dull?
Members of the Dollar Shave Club receive razor blade subscriptions in the mail upon registering. For $3-$9 per month, Dollar Shave Club will deliver three razor blade cartridges (of the mid-level or top-level blade) or six cartridges for the low-level blade.
Now, razor blades are one of those annoying purchases shoppers at times neglect, due to forgetfulness or the cost (e.g. an 8-pack of Gillette Mach 3 razor blades are $18.99 on Amazon.com).
DollarShaveClub.com claims to be the solution to effortless and affordable shaving, and their branded video is admittedly likeable. However, when considering the per unit price of the razor blades, however, this statement turns questionable.
The Dollar Shave Club Doesn't Make the Cut
The problem lies in the fact that the number of times a person needs to refresh a razor blade really depends on factors like how often they shave and the thickness and amount of hair being shaved. These factors contribute to a razor blade's lifetime, despite manufacturer claims that blades should be changed-out weekly. In truth, most customers do not refresh razor blades at the recommended weekly intervals because it simply isn't necessary.
If having a fresh blade each week is a priority, however, one consumer makes a valid argument against the Dollar Shave Club.
Clay Wilson commented about the Dollar Shave Club on Business Insider, bringing up the point that one can actually save more money without the help of its subscription service:
"Why not just go back to the old fashioned double edge safety razor? I get a closer shave, and get 10 blades (so I can actually afford to change them weekly like I should) for about $5.00."
In Clay's example, the unit price for each razor blade is $0.50 for a 10-pack of standard disposable razors. If a new razor is used each week, you only spend $2.50 per month, as opposed to Dollar Shave Club's $3 per month (for only 6 blades) for a comparable blade without any obligation.
Dollar Shave Club on Quality
One can argue that the Dollar Shave Club provides a better quality razor at a reasonable price. This includes a weightier handle and similar build as other popular disposable blades. This concept, however, is completely subjective, making it difficult to determine when subscribing to the service is really worth it without being charged.
Dollar Shave Club razor blades may be satisfactory for some, but that sentiment isn't always universal — Chris Unseth shared his feedback about Dollar Shave's quality in a Dollar Shave Club review:
"Not a good shave. I did the mid-level razors and I've been very disappointed. After three shaves, I started getting nicks and cuts… I get more uses out of a single blade disposable and the shave's better too. Definitely gonna cancel my subscription."
Dollar Shave Club may be a fair alternative for those willing to sacrifice a few dollars for mailed-in convenience, but some are not so impressed.
Are Retail Subscription Services for You?
To determine whether retail subscription services can save you money, take time to reflect over what your true needs are for that item. Is it necessary? If not, do you have the commitment and self-control to turn your back on habitual monthly purchases?
Recently, I decided to join ShoeMint's sister retail subscription service called JewelMint because I was lured with a 70 percent off coupon on my first purchase. After only two months, I've already spent more money on jewelry than I have in a single year.
I've also found that I'm more tempted to purchase an item every month, as I am forced to visit the website in order to skip a month. In order to find financial balance, I have to make the extra effort to remember to click "skip a month" and shirk my showroom every now and then.
When it comes to retail subscription services, tread lightly and do your research before opening an account. You may find that you're a better judge of your retail needs than subscription sites.
—
Go Banking Rates is a proud supporter of Financial Literacy. Make the pledge to become Financially Literate. Get Smarter. Grow Richer.