Sam's Club Offering $25 Membership Deal To Rival Costco — Here Are the Details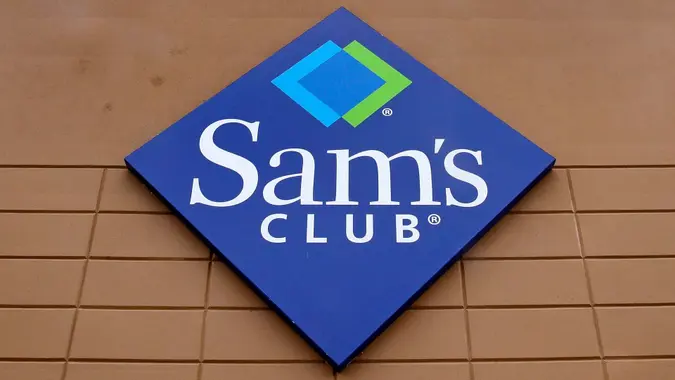 Charles Krupa / AP / Shutterstock.com
As wholesale retail clubs seek to compete for business, Sam's Club has launched a promotional giveaway for new members. Attempting to outdo rival Costco, Sam's Club is offering their one-year membership for 50% off — just $25.
See: 8 Products To Buy in Bulk at Sam's Club Instead of Costco
Find: Costco's Best Deals? Employee Reveals 10 Standout Buys for Your Money
Costco's deal, on the other hand, gives members a Digital Costco Shop Card for $30 when they spend $60 on the Gold Star Membership. GOBankingRates previously reported that Costco's deal is "like getting your membership half price," since you'll get half your money back to use while shopping at Costco. But Sam's Club is an actual 50% discount.
Plus, if you'd prefer the Sam's Club Plus Membership to earn 2% cash back on qualifying purchases up to $50 per year, you can get $40 off the regular $110 price, to pay just $70 for your one-year membership. Sam's Club Plus members also get free shipping for online orders, free curbside pickup, free generic prescriptions (select drugs) and 20% off glasses.
Make Your Money Work for You
You can also earn 8% cash back through Rakuten and up to 50% cash back with Swagbucks when you buy your Sam's Club membership online.
It's a great time to sign up for Sam's Club — you'll save on gas plus have the opportunity to take advantage of all the great President's Day deals (for a limited time). The half-price offer is good through January 31, 2024, and you can even request one additional card free for someone in your household.
More From GOBankingRates
Make Your Money Work for You