Sam's Club vs. Costco: Which Has the Best Deals for Fall 2022?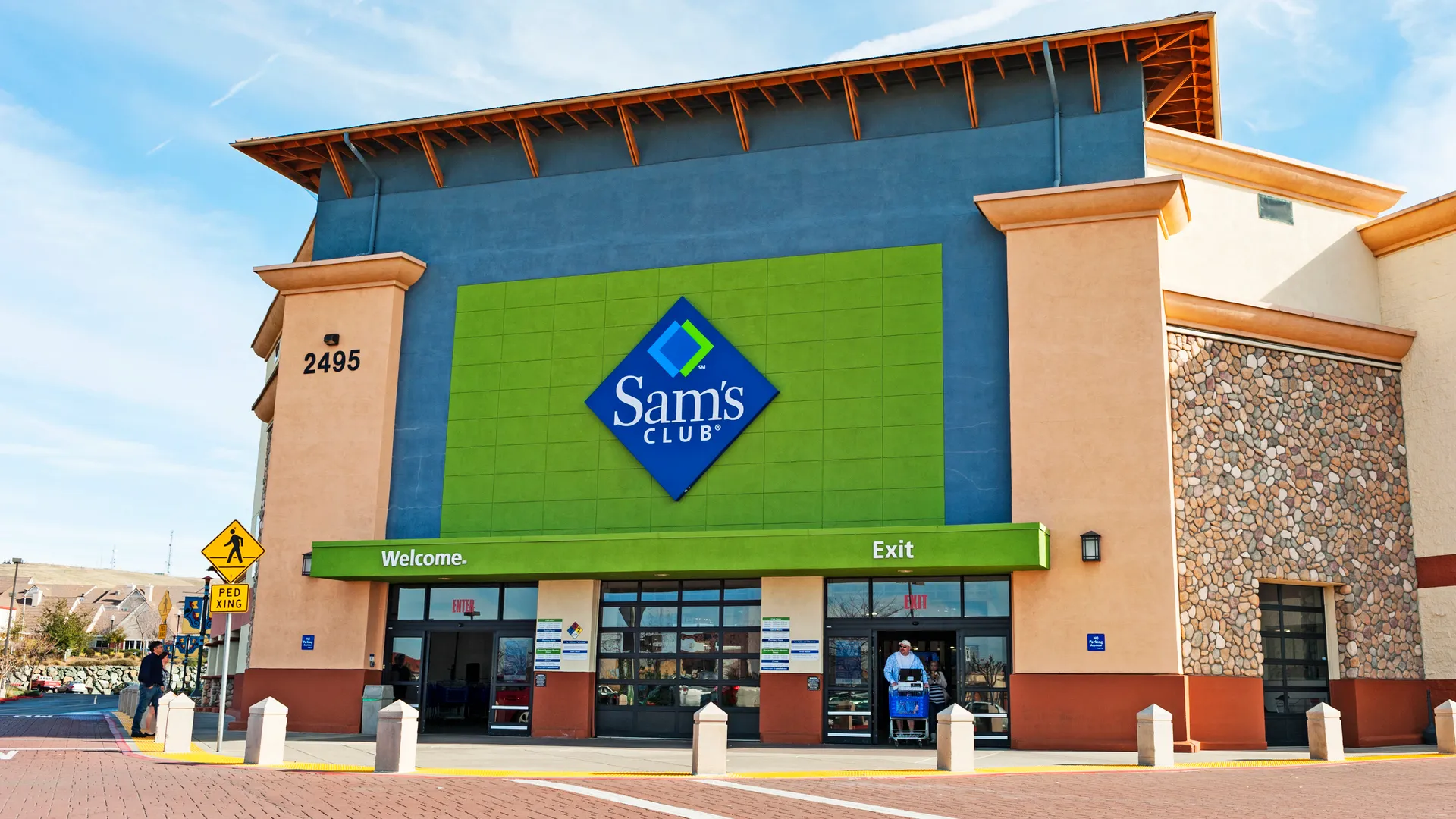 You've been thinking about joining a members-only warehouse club for a while now, and you're finally ready to make a commitment. There are several to choose from, but you've narrowed it down to either Sam's Club or Costco.
Costco's baseline Gold Star Membership is $60 per year, while the Club membership at Sam's Club is $45 annually. Since they're very close in price, you're looking to join the club that has the best deals right now for the fall season.
Like most people, you're in the market for Halloween candy, costumes and décor, as well as general grocery and household items. While each of these retailers has its own store brands, they also offer many of the exact same products — and one tends to have cheaper prices.
Ready to find out which store will allow you to save more money? Here's a look at eight fall items, along with their prices at each warehouse club.
Starbucks Pumpkin Spice Flavored Coffee K-Cup Pods
The exact same product, Starbucks Pumpkin Spice Flavored Coffee K-Cup Pods are available at both stores. Each offers this limited edition flavor in a 64-count package, but it's $5 cheaper at Sam's Club.
In addition to saving money by brewing your coffee at home, instead of heading to Starbucks, you'll cut costs even further by getting your pumpkin caffeine fix from Sam's Club. Purchasing here will allow you to get each cup of pumpkin coffee for just 47 cents, instead of 55 cents from Costco.
Hershey's Variety Pack
You want to be the house on the block that gives full-size candy bars to trick-or-treaters on Halloween night. Of course, that doesn't mean you need to pay a premium for it.
Costco and Sam's Club offer the exact same Hershey's Variety Pack, containing seven Hershey's Milk Chocolate Bars, seven Hershey's Milk Chocolate With Almonds Bars, six Kit Kat Wafer Bars and 10 packages of Reese's Peanut Butter Cups. The only difference between the two stores is the price — which is $2.55 cheaper at Sam's Club.
Make Your Money Work for You
Bulk M&M's
Whether you're looking for peanut M&M's or the standard milk chocolate variety, both stores offer the same 62-ounce containers filled with sugary goodness. Maybe you're hosting a Halloween party, baking seasonal treats or just want them for yourself — no judgment.
No matter what your reason for buying in bulk, you want to get the most for your money — Sam's Club offers these items for over $2 cheaper than Costco.
Spooky Tree
Classic Halloween décor, both stores offer a spooky tree that can be used indoors or outdoors. These items are notably different, so if you already have an idea in mind, you might be drawn to one more than the other.
Costco has a 6-foot black glitter tree with 168 LED lights and flexible branches, allowing you to shape as you please. On the other hand, Sam's Club offers a 105-LED light color-changing spooky tree that stands 5 feet tall.
The Sam's Club spooky tree is $30 cheaper, but if money isn't the only consideration, it's possible you might opt for the Costco version.
Kids' Astronaut Costume
If your little one wants to be an astronaut for Halloween, both stores have them covered. However, it's important to note that the costumes are not the same — Sam's Club offers a white jumpsuit, while Costco has a different version in orange.
The sizes offered online also slightly differ. Sam's Club has two sizes — 4-6 and 8-10 — while Costco has three sizes — 3-4, 5-6 and 7-8. Your child might also have a preference on which outfit they want to wear on the spookiest night of the year.
Of course, if the choice simply comes down to price, Sam's Club wins, as the retailer's costume is $7 cheaper than Costco.
Tide Ultra Concentrated Liquid Laundry Detergent
Fall is made for jumping in piles of leaves, going to local festivals and plenty of Halloween fun, which undoubtedly creates lots of laundry. Both stores have you covered by offering giant containers of Tide, ensuring you'll never run out.
Specifically, each one sells the same 208-fluid-ounce — 158 loads — container of Tide Ultra Concentrated Liquid Laundry Detergent. However, you'll save around $3.50 by shopping at Sam's Club instead of Costco.
Make Your Money Work for You
Pepperoni Pizza Hot Pockets
Temperatures are starting to cool down, making warm Pepperoni Pizza Hot Pockets really hit the spot. Whether they serve as an after-school snack for your kids or a quick dinner, it's always good to have plenty in your freezer.
Interestingly, Sam's Club offers a 20-pack box that's about $2.50 cheaper than the 17-count package sold at Costco. Therefore, you'll actually pay less and get more by shopping at Sam's Club.
Frito Lay Classic Mix Variety Pack
Ideal for a packed lunch or a quick snack, both stores offer the Frito Lay Classic Mix Variety Pack.
While these bulk snack packages have the same name, the offering at Sam's Club is different from that at Costco. Sam's Club sells a 50-unit pack of 1-ounce bags of Fritos, Sour Cream and Onion Lay's Chips, Ruffles, Lay's Classic Chips, Cheetos Crunchy and Doritos Nacho Cheese.
Conversely, Costco sells a 30-pack of Doritos Nacho Cheese, Lay's Classic Potato Chips, Cheetos Crunchy, Fritos Corn Chips, Lay's KC Masterpiece Barbecue Chips and Doritos Cool Ranch ranging in size from 1.5-2 ounces. Sam's Club is around $3.50 cheaper, but Costco offers larger bags and different offerings, so the best deal is a matter of preference.
More From GOBankingRates
Prices are accurate as of Sept. 20, 2022, and are subject to change.
Photo Disclaimer: Please note photos are for representational purposes only and may not reflect the exact item available at both stores.