How to Score Free Samples at Stores Like Sephora and Target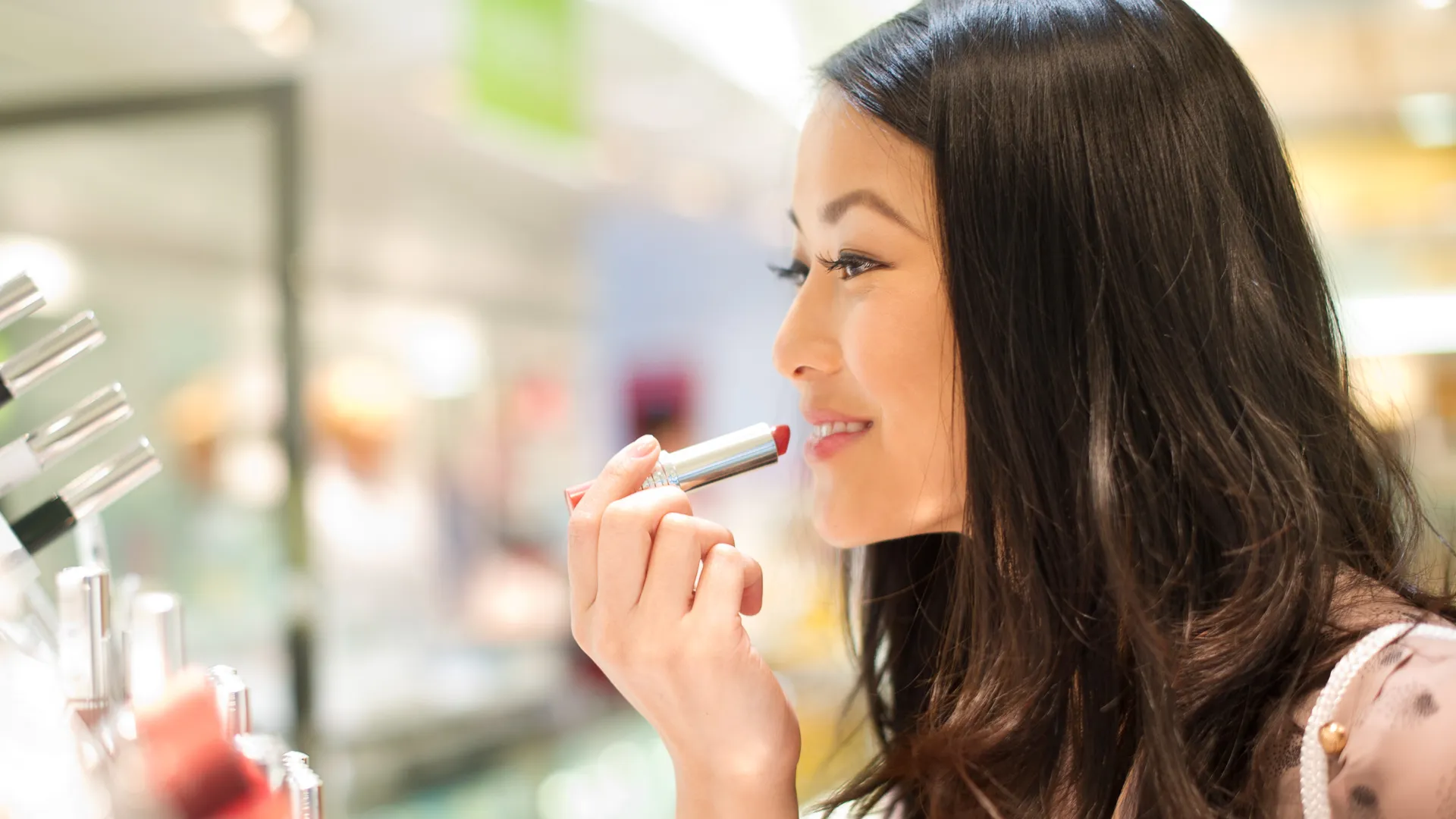 What's better than shopping at your favorite store? Getting free stuff from your favorite store, of course. There are many ways to get free products and samples; you just have to know where to look and what to do.
Working the freebie sample system, you can score free baby samples, free beauty samples, free food samples and more. Take a look at these retailers that offer freebies well worth the effort it takes to get them.
How to Get Free Samples Online
If you're looking for a catch-all place for freebies, consider using PINCHme, an online tool to score samples from a variety of brands. PINCHme is a completely free service with a simple sign up to start participating — no credit card required and shipping is 100 percent free.
In exchange for your honest feedback on the products, you'll receive a free box of samples of your choosing. The options rotate monthly, so you can try all kinds of products from beauty, pet, snacks, household items and more. PINCHme also hosts sweepstakes and special partner offers so members can get more than just the free samples.
You can also get freebies by visiting SavingsAngel, The Krazy Coupon Lady or other popular deal and coupon sites. The deals and freebies are updated constantly by site owners and sometimes crowdsourced by visitors.
Make Your Money Work for You
How to Get Free Samples From Target
If you're expecting, you can get free baby samples for your new addition by signing up for the Target baby registry.
Upon creating your registry at Target, you'll see an option under the "benefits" tab with instructions on how to access your sign-up gift. According to Target's site, you'll need to visit a nearby store to get your free gift, which is "full of coupons and handpicked samples."
The sample types and amounts vary from store to store and have an estimated value of $50.
How to Get Free Samples From CVS
A quick internet search reveals that CVS does, in fact, offer free product samples. The catch is you have to 1) be a CVS ExtraCare member, 2) be logged into the site (with your member number attached to your profile) and 3) purchase $15 of beauty products.
CVS product samples are for beauty products of various types and brands. Additionally, you can use coupons, CVS store sales and ExtraCare rewards to score discounted or free products in addition to your sample haul.
How to Get Free Samples From Sephora
Sephora is all about inspiring customer loyalty, so there are a few methods to get samples of your favorite makeup products. You can get a free gift for your birthday that includes product samples by subscribing to the "Insider" email list. You can also walk into the store during the month of your birthday to get your free gift (no purchase necessary).
Plus, you can request free beauty samples of almost any item sold at the store as long as it's available. Sephora often hosts in-store events, where many sample-size free products are distributed. Other offers at Sephora include free mini-makeovers and in-store beauty classes.
How to Get Free Samples From Costco
This method of scoring free samples is one of the most fun. Simply walk into Costco and snack on the food samples at various tables throughout the store. These samples are available first come, first serve. You'll eat items that the store is promoting, often at a discounted price or with a coupon.
However, as a member, you'll want to check the coupon book you get in the mail for additional savings, freebies and samples.
Make Your Money Work for You
How to Get Free Samples From Sam's Club
Sam's Club is much like Costco when it comes to receiving free product samples in store. You can eat product samples cooked by employees conducting demonstrations. In addition, you'll want to check the in-store Freeosk kiosks that can give you coupons and product samples when you scan your membership card. There are lots of secret ways to save money at Sam's Club.
You can also save at Sam's Club online. For example, the Tastes & Tips sampler bag (now sold out) for Summer 2017 was a free order add-on for Sam's Club members. It included items like potato chips, beef jerky and a popular energy drink. Check back often for updates on the new seasonal sampler bag.
How to Get Free Samples From Ulta
Ulta often has special promotions that allow you to snag a free gift with the purchase of certain products. You can shop online to sift through what's currently available. Many of the gifts apply to in-store purchases, too.
The free gifts range from makeup bags to product sample kits and individual products. If you're looking for products online that include free gifts, enter the phrase "gift with purchase" in the Ulta website search bar. Scoring free samples is just one of many ways to keep your makeup addiction affordable.
How to Get Free Samples From Walmart
Walmart freebies work best in conjunction with store sales and manufacturers coupons. Occasionally, you'll find an in-store deal that will couple coupons with free samples.
If you're game to check out Walmart online, you'll find the sample box section, which contains products for beauty and baby categories. The boxes contain free samples, but shipping is $5.
With the Walmart baby box, you get a choice of products geared towards all stages: prenatal, newborn/infant and toddler. The Walmart beauty box comes four times a year and is highly customized based on your preferences with regard to style, age and hair type.
Make Your Money Work for You
How to Get Free Samples From Macy's
You'll likely score the best freebies from the various cosmetics counters both in-store and online at Macy's. Many times, makeup manufacturers will include free samples, totes or other gifts when you purchase a certain dollar amount of products.
Online, you can use search to find the newly updated sample offerings. Enter the phrase "Macy's free samples," and you'll see what the current offerings are for beauty product samples and gifts like makeup and perfume.
In stores, you can walk up to pretty much any makeup counter to inquire about items you'd like to try. More than likely, there will be samples available.
How to Get Free Samples From Nordstrom
Nordstrom has an entire "free gift with purchase" category on its website, along with the option to choose a men's or women's five-sample kit with online orders. You'll also see the products that come with free gifts in the form of samples and other beauty items.
Like Macy's, the Nordstrom makeup counters will have tons of free makeup samples on hand. Inquire at a brand's counter to see what might be available.
How to Get Free Samples From Whole Foods
Whole Foods sometimes has in-store cooking demonstrations and sample tables. These stations, of course, are the most conspicuous sample options. However, you can also ask a Whole Foods employee to try almost anything in the store.
Want to try a new apple variety? The produce man will cut it right there and give you a slice. Maybe you're unsure about a certain cut of meat. The butcher can give you a small amount to try at home, usually at no charge. The employee who gives you the sample will usually alert the cashier not to charge you or provide you with a special sample sticker to indicate your purchase is free.
Whole Foods reserves the right to refuse requests for product samples. Be sure to ask an employee if this courtesy is being extended to customers at your store. While you're grabbing your free samples, make sure you're getting the best Whole Foods deals by reading our guide: The Best and Worst Deals at Whole Foods.
Make Your Money Work for You
How to Get Free Samples From Trader Joe's
Trader Joe's has demo stations set up to cook samples up on demand. You can find everything from salads to desserts and drinks at those famous kiosks. The samples are typically served at peak hours like lunch time or right when many folks are getting off of work.
Additionally, store employees will let you try products before you actually buy them. They might not be able to accommodate every request (i.e. frozen or raw foods), but there are a great number of things you can sample.
Trader Joe's reserves the right to refuse requests for product samples. Be sure to ask an employee if this courtesy is being extended to customers at your store.
How to Get Free Samples From Procter & Gamble
Procter & Gamble makes it easy for web shoppers to find the product samples page online. You can sign up to get freebies in a couple different ways.
One is to become a social influencer, known as a BzzAgent. If accepted, you'll get P&G product samples to review and share on social media. The other way is simply to sign up for the P&G email list to receive product samples via mail. Becoming a social influencer is a great way to make money online.
How to Get Free Samples From L'oreal
L'oreal is a beauty brand that offers samples for its hair, skin and makeup products. If you check the offers and samples page, you'll see the current free sample promotion.
You can also sign up to receive the sample by entering information about yourself like your name, birthdate and address to receive your freebie.
Make Your Money Work for You
How to Get Free Samples From the Body Shop
The Body Shop actually offers free samples with purchases. According to the website, these samples are only available if you come into the store.
How to Get Free Samples From Aveda
Aveda is pretty generous with samples and free gifts. You'll get sample product packets in the store, along with free gifts that come with purchases over a certain dollar amount (they vary by promotion).
Check the exclusive offers section of the Aveda website to find out the current promotion and purchase amount to receive your free gift of sample products.
How to Get Free Samples From Buy Buy Baby
Like Target, the Buy Buy Baby baby gift registry offers free gifts to new moms and dads. However, you must pick up your goody bag in stores. According to the Buy Buy Baby website, you'll get a bag, "full of great samples and coupons."