Walmart Shopping Tricks to Get the Most Bang for Your Buck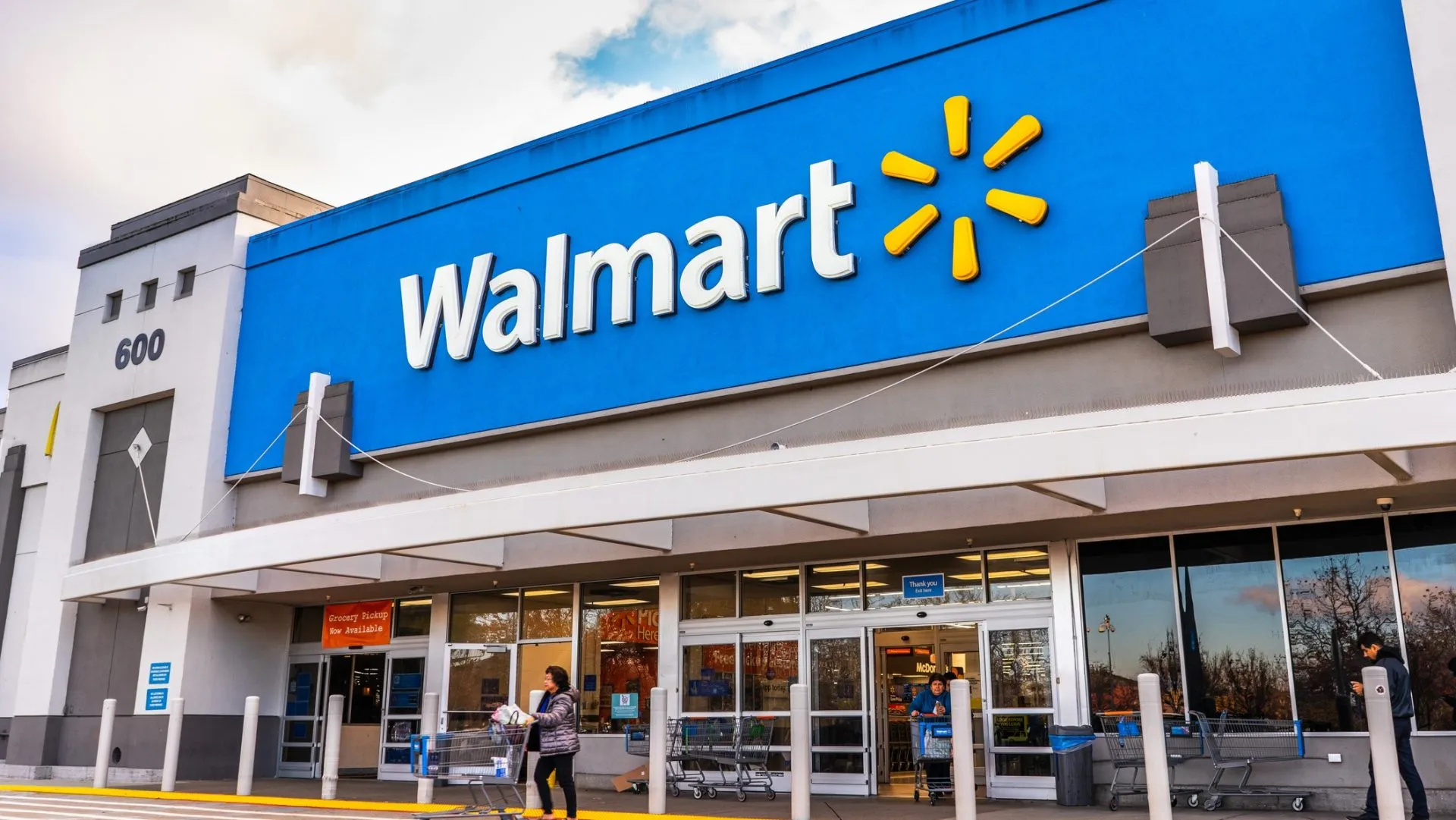 If you love a great deal, chances are good that you shop at retail giant Walmart. For decades, the company has been known for its bargain-basement prices. In fact, you might assume that it's difficult — if not impossible — to shave down those rock-bottom prices a bit more.
But that assumption can be a costly mistake. If you know what you're doing, you can save even more at Walmart. For example, shopping at the right time of day can cut your grocery costs. Download the right app, and your savings can continue long after you leave the store.
Click through to read about nine strategies that help you get the best prices when shopping at Walmart.
Sign Up for Walmart+
No, it isn't free but signing up for Walmart+ will pay for itself if you're a frequent Walmart shopper. At a cost of $98 a year for $12.95 per month, Walmart+ comes with a variety of benefits for subscribers. Start with free shipping on most items found on Walmart.com with no minimum purchase required.
But members also have access to special promotional events, and they'll get the first crack at Black Friday deals before they're available to the general public. Want that $99 television? You'll have a better chance of finding it in stock online if you're a Walmart+ paid member.
Members also get 10 cents a gallon off gas at 14,000 participating stations. The biggest perk for frequent shoppers, however, could be free grocery delivery with a $35 minimum purchase, even at peak delivery time. And your delivery isn't limited to food items only. Planning to bake a birthday cake but your mixer broke? You can add that to your order, too.
Make Your Money Work for You
Take Advantage of Walmart's Price-Matching Policy
Even if Walmart isn't offering the lowest price on a given item, you can take advantage of the store's price-match policy to secure a better deal. Walmart will match any advertised price from stores in your area, said Paul Ivanovsky, creator of I Heart the Mart, a blog dedicated to saving money at Walmart.
To qualify, the items in question must be identical and in stock at the other retailer. Ivanovsky said the price-matching policy is a great way to save money on items such as fruit, meat and paper products.
Additionally, Walmart will match many online competitors' prices for home goods and other nonfood items. Although restrictions exist, the retail giant will generally match online prices for goods from Amazon, Best Buy, Target and TigerDirect, among other stores.
Get Free Grocery Pickup
During the pandemic, many Walmart shoppers who didn't want to go inside a store discovered a shopping perk: free grocery pickup.
Customers who want to pick up their groceries can order items online and make an appointment for pick up. When you arrive at the store, an associate will load your groceries into your car. And, it's all free. Grocery delivery is not free — you will be charged a fee that varies depending on the time slot you book for delivery unless you are a Walmart+ member. But it will still save you valuable time.
Get Free Shipping From Walmart.com
Shipping costs can quickly negate the savings you might accumulate by shopping online. If you don't want to join Walmart+, you still can qualify for free shipping.
Just spend $35 or more online, and Walmart will ship your purchases for free. Two-day delivery is available for most items nationwide, but free one-day delivery is offered in some ZIP codes.
Make Your Money Work for You
Get Online Prices in the Store
Before you make a purchase in one of its stores, see if Walmart is offering a better price online. The company will match Walmart.com prices when you make in-store purchases.
Bethany Halford is a co-creator of the Whoa, wait. Walmart? blog, which features great finds at Walmart. She frequently finds items that have been marked down online but not in the store. To get a better price, Halford simply pulls the item up on her phone and shows it to the cashier when she checks out.
Comb Through the Clearance Racks
If you rush through your Walmart trips, you might miss out on some of the retailer's best clearance deals.
Typically, deeply discounted items are placed in an aisle near the toy or lawn and garden department, Halford said. When she and Amanda Jerkins, who runs the blog with her, comb through the clearance racks, they often find that items they were coveting at full price are on sale for much less.
For example, Jerkins said she once found a floor lamp she wanted that was marked down from $45 to $20 in the clearance section. She also recommended checking the end caps on aisles throughout the store for heavily discounted items.
Shop Early in the Morning for Grocery Deals
If your local Walmart has a grocery department, you can save money by timing food shopping trips right. Dian Farmer of the GSFF website, formerly known as Grocery Shop For FREE!!, recommends shopping early in the morning to score discounts on one of the priciest food items on your list — meat.
"Normally, by 8 a.m., the meat department has discounted their meat, and you can grab some great deals," she said.
Tap Into Seasonal Savings
Walmart is known for offering great Black Friday sales. But there are also many other times of the year when Walmart offers special savings.
In particular, July has become a season for merchants to promote Black Friday-like deals, said Slickdeals savings expert Regina Conway. In the past, Walmart has rolled out a big July sale to rival Amazon's one-day sale for its Prime members, and that is expected to continue. It isn't clear, however, if Walmart+ members will get early access to the best deals.
Make Your Money Work for You
Shop the Flash Deals
Walmart offers weekly flash picks on its website with deals up to 65% off from a variety of categories. You'll find televisions, small appliances, backyard furniture, toys and more. The selection is extensive, and you will be surprised by what you'll find from week to week at a reduced price.
More From GOBankingRates
Cameron Huddleston contributed to this article.