9 Money-Saving Secrets Big Retailers Don't Want You to Know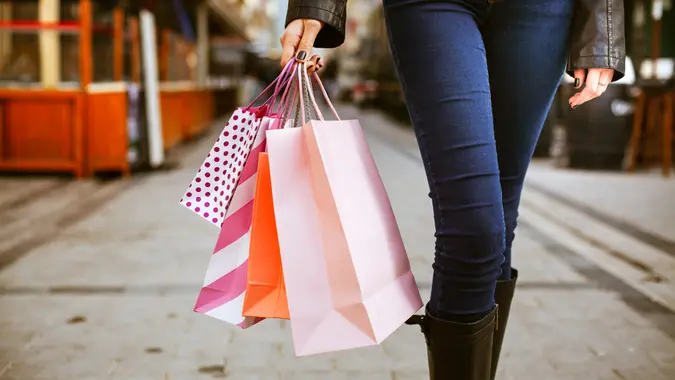 agrobacter / Getty Images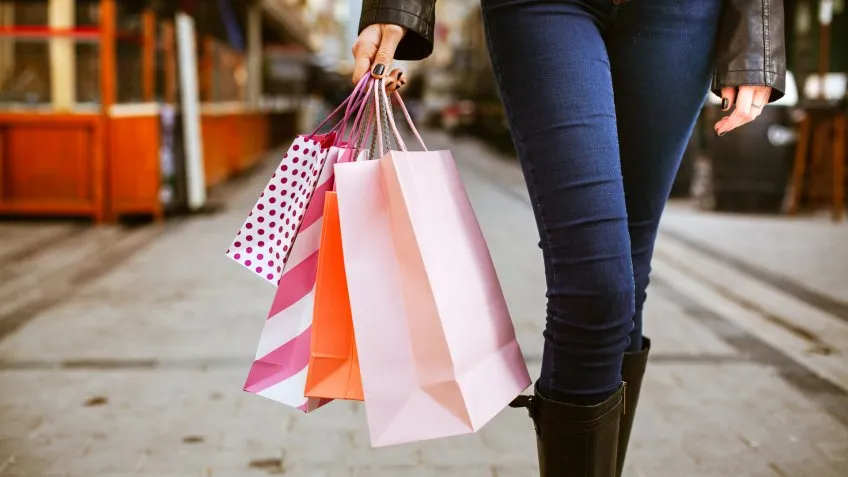 agrobacter / Getty Images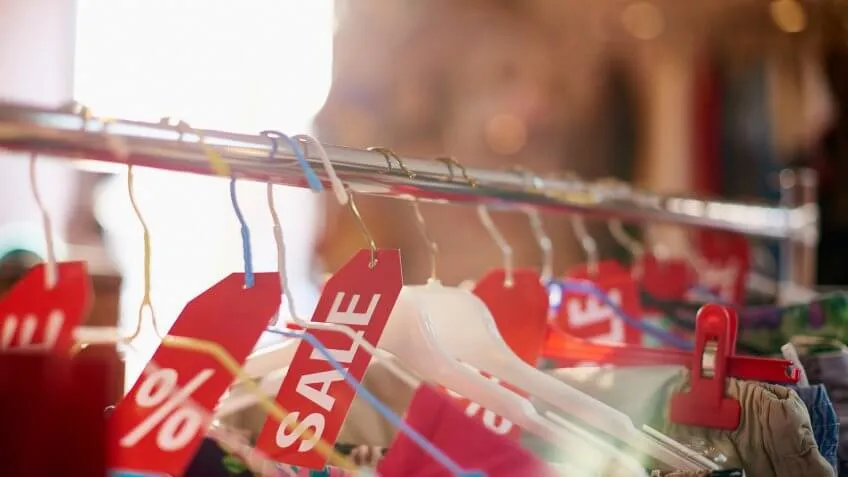 mediaphotos / iStock.com
1. Sales Aren't Always Really Sales
One way that retailers get you to spend is by holding a major sale, said Nikki Sunshine, content manager for DealsPlus and blogger for the DealsPlus blog.
"Prices typically get marked up before a sale starts, and when you read the price tag, the discount amount may suggest you will save more money than you actually will," she said. "Department stores and even smaller retailers often increase prices to protect their margins right before a big sale."
That's not to say that all retailers do this, of course. However, it's important to do your due diligence before you buy.
One way to do that, Sunshine suggested, is to ask how long a sale item has been on sale. "If it's been on the sale rack for a while, that's a warning sign that the product was never actually sold at the original retail price," she said.
Don't Fall for It: 20 Ways Retailers Are Tricking You Into Spending More Money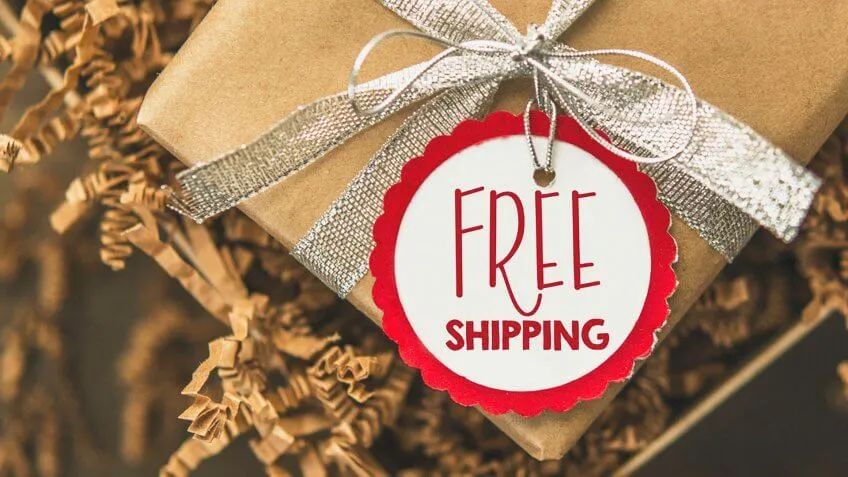 Catherine Lane / iStock.com
2. Beware of Free Shipping Minimums
Shipping minimums are among the perks that shoppers prize the most — and retailers know it, said consumer and money-saving expert Andrea Woroch. That's why online stores often use the lure of free shipping to encourage shoppers to buy more.
"Free shipping minimums encourage the shopper to spend more to qualify for that free delivery," Woroch said. You can find free shipping deals through a site like FreeShipping, and many retailers also offer free shipping to the store, she said. The free ship-to-store option can be financially beneficial for shoppers.
"Not only is it more convenient to order online and pick up in the store than it is to actually walk around the store and find the item yourself, but some items may be sold exclusively online," said Woroch. "It's one way around the shipping cost."
She also recommended shopping with retailers that offer low free-shipping thresholds, such as Target (with a $35 minimum purchase), or joining Amazon Prime ($99 fee per year) if you shop online enough to justify the annual fee.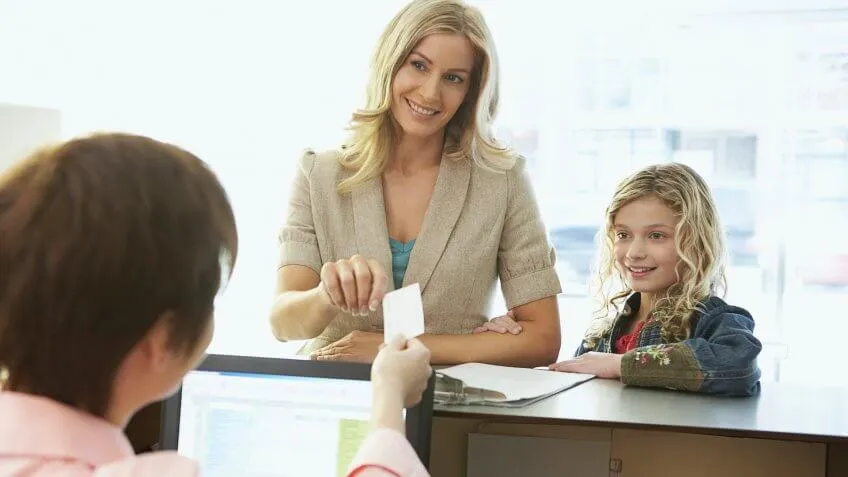 FangXiaNuo / iStock.com
3. Ask for a Price Match and You'll Probably Get One
One of the biggest unknown store secrets is that many retailers offer price matching — even if they don't advertise it. But you cansee which stores offer price-match guarantees here.
"Whenever you are shopping at a major store, search their name along with the term 'price match'," said Alex Reichmann, CEO of iTestCash.
"If you find out that they have a price match, then you can search online for any item that you are looking to buy," he continued. "Once you find a cheaper price than theirs, show them at the counter. This could save you on both shipping costs and wait time for delivery by purchasing on the spot at the store."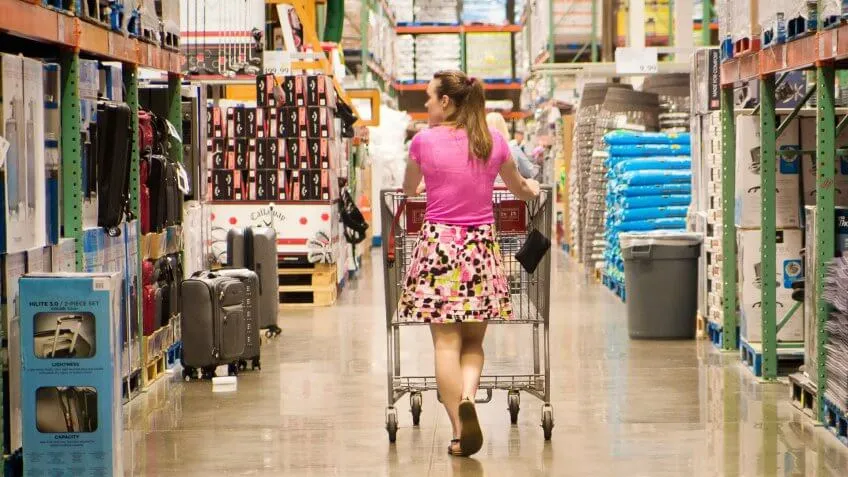 YinYang / iStock.com
4. Bulk Doesn't Always Equal Bargain
Customers can save money by buying in bulk, a psychology on which some stores have based their entire business models. But sometimes, less is more.
"Warehouse stores like Costco and Sam's Club are designed to get you to spend more," said Benjamin Glaser, features editor with DealNews. "Bulk buying creates the appearance of value, and it certainly can be real, as these stores do offer some great prices. Check the unit prices to confirm that buying in bulk will actually save you money compared to buying smaller portions."
Glaser reminded shoppers that most bulk stores charge membership fees, which can offset savings.
Costco Secrets Revealed: Shop Smarter With These Savings Tips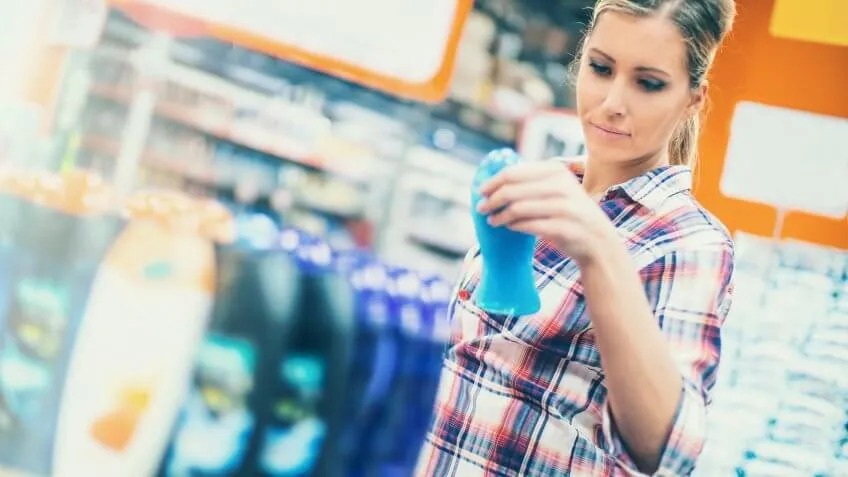 gilaxia / iStock.com
5. Forgo the BOGO
The classic buy-one-get-one — BOGO — deal is hard to resist, but it doesn't always mean you're actually getting something free.
"Shoppers can easily be convinced to buy two of almost anything when there's a BOGO deal," Sunshine said.
"Remember to always look at the prices and/or discounts before you assume that you will be saving money by purchasing a second item," she said. "Most of the time, these deals are designed to trick you into thinking there's a really great discount while you are really just spending more money."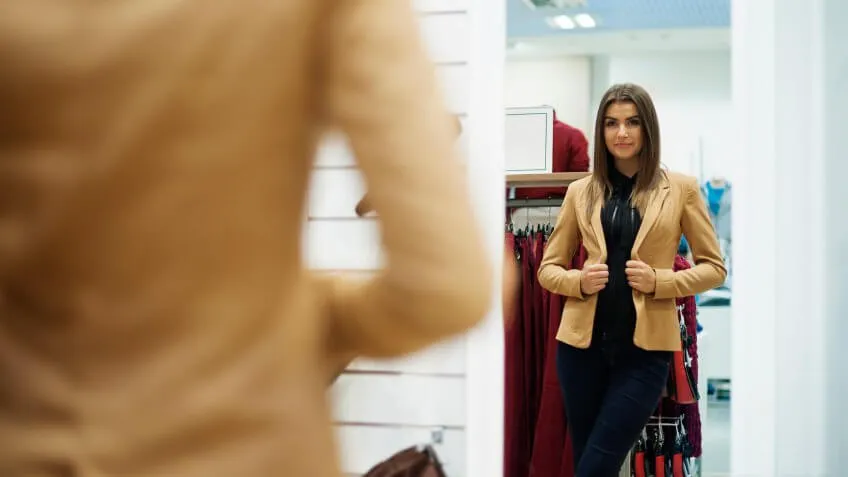 gpointstudio / iStock.com
6. The Carnival Mirror Effect
Woroch has written and spoken about how retailers use dressing room tricks to make you spend money.
"Retailers use distorted mirrors to make shoppers appear thinner, knowing that most people will buy clothing if they like the way they look in it," she said.
"Some stores will tilt the mirror to create a longer and leaner reflection, or use dim lighting to make you appear tanner, which also improves your appearance," Woroch said. "Always check your reflection in a mirror on the store's sales floor, and make sure you can return items for a full refund in case you realize you don't really like the way you look when you get home."
Read More: 35 Ways to Save Money on Clothes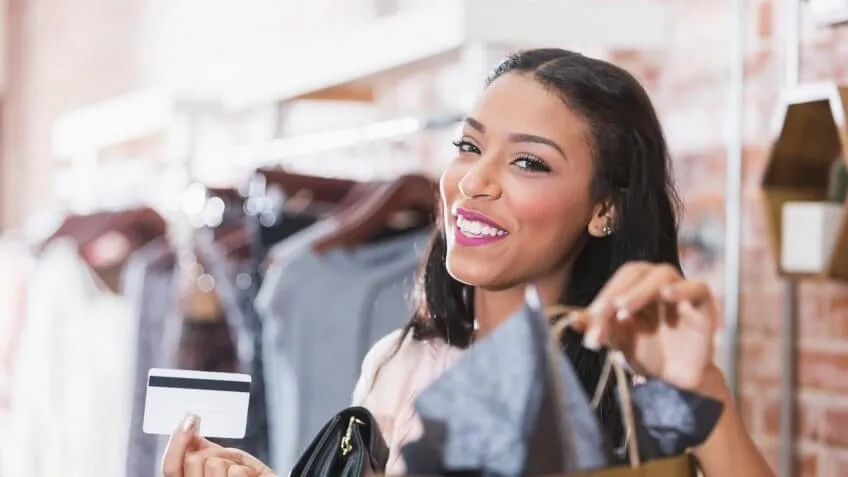 Susan-Chiang / iStock.com
7. Store Credit Cards: You Could Probably Do Better
Sales associates push store credit cards to shoppers because they often receive incentives for each member they sign up, said Woroch. Retail credit cards generally offer a one-time discount of 10 to 20 percent.
"Retailers know, though, that shoppers are likely to buy more in that single transaction to maximize that one-time savings and will continually spend more when swiping a store card," Woroch said. "What's more, these store cards come with extremely high APRs, retroactive interest and limited rewards — if any at all — plus pricey late fees and other penalties. If you don't shop at this store often, you may forget about the new account and miss a payment, making that initial discount obsolete."
When choosing a credit card, remember to keep APRs, fees and rewards in mind. Instead of a store credit card, your best bet might be a cash-back credit card or some other type of rewards card.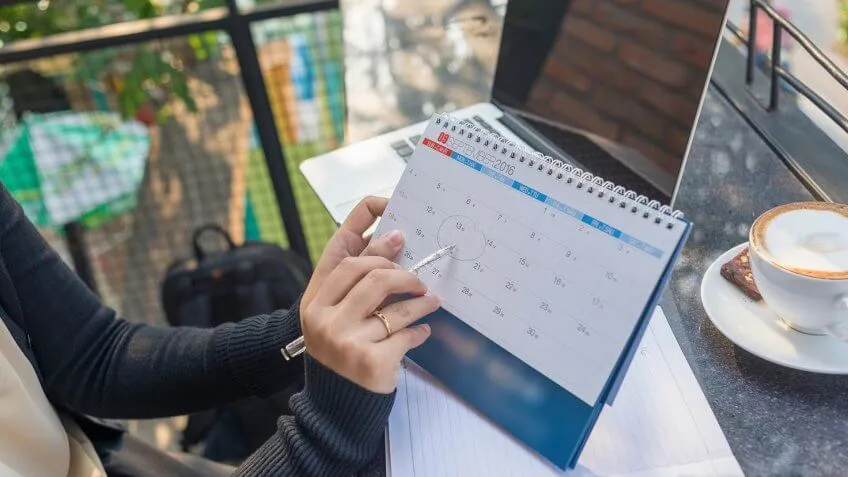 SamuelBrownNG / iStock.com
8. If You Want a Discount, Learn the Schedule
Although BOGOs and clearance sales can be deceiving, many stores do routinely hold legitimate sales that can be lucrative to shoppers. In most cases, these discounts are pre-planned and follow a schedule.
"One of the more honest secrets that big retailers hide from consumers is that they actually have a discount schedule," Sunshine said. "Every store is unique, but you can easily learn your favorite store's saving schedule by nicely asking a sales associate."
For example, according to Sunshine, Macy's tends to mark down items Sunday through Tuesday. JCPenney, on the other hand, does price reductions on the first and third Friday of every month. This is just one of many ways to get a bargain at major retailers.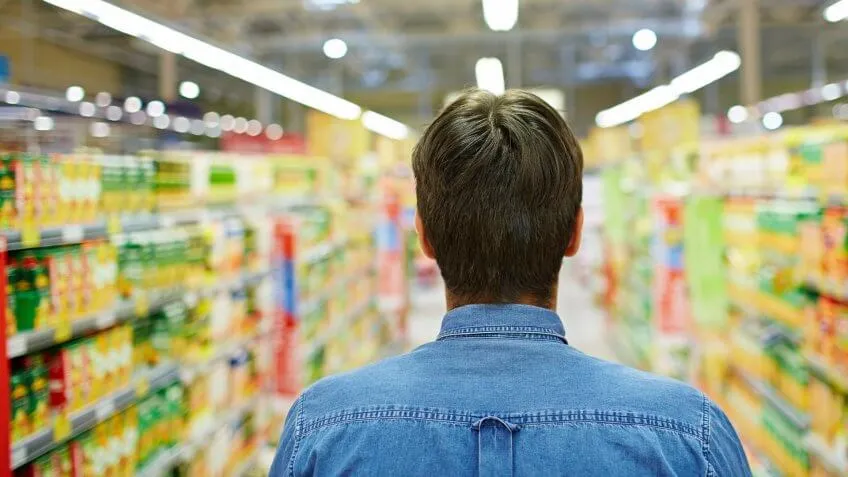 mediaphotos / iStock.com
9. Store Layouts Encourage Impulse Purchases
Retailers know that endcaps can entice you to purchase something extra on the spur of the moment when you're stalled in or near the checkout line.
"A very sneaky trick that almost every retailer uses is the placement of endcaps," Sunshine said. "These are the items placed at the end of the aisle or even conveniently in the checkout line."
But it doesn't stop there — store layouts play on human psychology in other ways.
"Oftentimes, a store will organize their merchandise so that the more expensive items are on the right side of the store," Sunshine said. "Studies have determined that a majority of shoppers turn to the right when they walk into a store. This pattern is thought to correlate to the fact that the majority of the population is right-handed. A store may even have brighter lights and louder music on the right side of the store to entice you toward the pricier items."
More Retail Secrets: Deals on Deals — How to Get Nice Things for Next to Nothing