The Best Big-Ticket Items to Buy on Cyber Monday – and Beyond
Find out when to get the best deals on TVs, laptops and more.
Many major retailers have started their Black Friday sales early, but some will be saving their best deals for Nov. 27 and the following Monday -- Cyber Monday. Although Black Friday has traditionally been a day for shopping in-person doorbuster deals while Cyber Monday has been meant for online shopping, this year, much of the shopping on both days will be done online. However, that doesn't mean you'll be able to get the same deals each day.
GOBankingRates talked to retail experts to find out which holiday shopping day will have the best deals for all of the big-ticket items on your shopping list. Here's which items you should buy on Black Friday and which you should wait until Cyber Monday to purchase.
Last updated: Nov. 23, 2020
1/11
Framesira / Shutterstock.com
Android Phones
"Last year, we saw more deals for Android phones on Black Friday than on Thanksgiving or Cyber Monday, and those deals included current models, which made them even better," said Julie Ramhold, consumer analyst with DealNews.com. "For instance, last year's Samsung Galaxy S10+ dropped to the best price we'd seen at the time for an unlocked model. And Verizon offered up to $750 off the Samsung Galaxy S10e via a $350 credit and a $400 prepaid card with users who switched to a Verizon Unlimited plan."
2/11
nadianb / Shutterstock.com
Beauty Items
"Beauty items are sort of a toss-up," Ramhold said. "In the past, deals have been better on Cyber Monday, but we also see them shift to Black Friday some years, like 2019. We listed more deals on Black Friday last year for beauty items, but Cyber Monday did come in a close second."
Keep an eye out for good sales on both days. Past sales have included 80% off fragrances at eBay, 20% off at Drunk Elephant -- a brand that rarely goes on sale -- and 25% off at Benefit.
"Keep an eye on stores like Target and Amazon as well," Ramhold said. "Last year they discounted Burt's Bees gifts by 30% and personal care items up to 40%, respectively."
Rebecca Gramuglia, retail expert at TopCashback.com, expects Glossier to have its big sale on Black Friday.
"Historically, the skincare and makeup brand hosts one sale a year and it's the Black Friday sale," she said. "Customers have scored 20% off sitewide, so we anticipate that this promotion will occur again this year."
3/11
Worayuth Kamonsuwan / Getty Images/iStockphoto
Clothing
"Last year, Thanksgiving and Cyber Monday had a similar number of overall clothing deals, but Cyber Monday won out thanks to its higher quantity of better quality offers," Ramhold said. "Even better, there'll be plenty of individual items as well as sales worth shopping. Keep an eye out for super affordable separates, like $5 sleep pants and $6 graphic T-shirts. Men's polos will also be as cheap as $6 and men's dress shirts could fall to $8. Women's jackets could hit $15 and women's leggings will be as cheap as $6."
Gap, Bloomingdales and Kohl's are all expected to have major markdowns on clothing on Cyber Monday this year.
"Last year, Gap offered 50% off plus an additional 10% off, Bloomingdale's offered 25% off select regular and sale items plus 50% off select clearance, and Kohl's offered a variety of deals all weekend long, including 20% off purchases," Gramuglia said. "We can anticipate similar deals will be offered again this year."
Dyson Products
"Black Friday weekend is one of the few times you can score significant discounts on Dyson products, which makes these deals more enticing and exciting," Gramuglia said. "And on Thanksgiving, Costco is hosting a variety of early online-only deals including $180 off the Dyson V11 Animal+ Cordless Stick Vacuum (regularly $579.99) and $175 off the Dyson Pure Hot+Cool Link HP02 Purifying Heater + Fan with Extra Filter (regularly $549.99). Last year, Dyson ran promos that knocked $200+ off of vacuums, so keep your eyes peeled for deals closer to the Black Friday date, too."
Find Out: 24 Ways To Make Money Off Your Shopping
5/11
Dmitry_Evs / Shutterstock.com
Kitchen Items
"These tend to be really popular doorbusters, but even without the traditional lining up to get into a store, we're still expecting to see a fair amount of deals for small appliances this year," Ramhold said. "We're used to seeing things like waffle irons, toasters, panini presses and similar items for as little as $8 after mail-in rebates at stores like Macy's. If you don't mind paying a little more, Target and Walmart should also have similar items for under $20 or even less."
Gramuglia said that this is an especially good day to buy KitchenAid mixers.
"This Black Friday, Best Buy is offering 60% off the KitchenAid Pro 5 Plus Series Bowl-lift Stand Mixer (marked down to $199.99, regularly $499.99)," she said. "Compared to last year's discounts that were closer to 30 to 40% off, this deal is significantly greater than previous ones."
Laptops
"Black Friday and Cyber Monday should have similar numbers of total laptop deals, but last Cyber Monday we saw more deals that were better quality," Ramhold said. "We're expecting a similar trend this year, with Chromebooks at $149 or less and gaming laptops starting around $550. However, remember that due to the shortage, these items might sell out even quicker -- so if you see a good deal, grab it while you can."
Gramuglia noted that this will be the best day to buy Lenovo laptops.
"Like last year, Lenovo plans to offer doorbuster deals and this year, they're advertised to be announced every three hours," she said. "With prices advertised at over 60% off, the Lenovo Thinkpad T14 14-in Laptop, 512GB SSD has probably one of the higher discounts (marked down to $999.99, regularly $2,549). Compared to last year when Lenovo Thinkpads were closer to 45% off, this is a significantly greater deal."
7/11
©Ring Video Doorbell
Smart-Home Gadgets
"Expect Cyber Monday to offer deals on tech gadgets, including home security," Gramuglia said. "Currently, Amazon is offering a bundle for the Ring Video Doorbell 3 with an Echo Show 5 discounted at nearly half off for $149.99. Last year, there were plenty of deals that included the Ring Video Doorbell — notably one that featured a bundle with an Echo Dot for $99.99. This holiday shopping weekend and Prime Day are typically two of the most popular times to score major discounts on these bundles, so we can anticipate similar deals this Cyber Monday. And be on the lookout for heavy discounts on all smart-home gadgets at other retailers like Best Buy and Walmart."
Speakers
"We saw more deals on speakers last Cyber Monday compared to Thanksgiving and Black Friday," Ramhold said. "We saw things like bookshelf speaker pairs for as little as $50, floor-standing speakers for $55 and high-end sets from Harman for as little as $135."
You may also be able to find good speaker deals on Thanksgiving too, Ramhold said.
"If you want portable speakers, keep an eye out on Thanksgiving, as it had more deals on portable speakers last year," she said.
9/11
ezphoto / Shutterstock.com
Tools
"We expect Black Friday to have significantly more deals on tools than either Thanksgiving or Cyber Monday, with prices as low as $6 if last year's trend repeats itself," Ramhold said. "Look for stores like eBay to take 20% off refurbished selections, and Home Depot will have sales on new items -- last year it offered up to 50% off Milwaukee power tools. And Amazon is a good place to shop as well -- it took up to 30% off DeWalt items last year."
10/11
Milosz_G / Shutterstock.com
Toys
"Toy deals tend to be really good in December, and even though Cyber Monday isn't technically in December this year, we're expecting it to be close enough to carry some of the best toy deals," Ramhold said. "Last year, we saw more overall deals on toys on Cyber Monday, as well as more deals that were better quality. Watch for things like select LEGO sets to be as little as $6, Amazon to take 50% off select board games and for Walmart to offer up massive LEGO sets like 900 pieces for $20, as well as Funko POP! figures for as little as $2 each."
TVs
"This has been a top-selling category for Black Friday for several years now, and it doesn't seem to be letting up," Ramhold said. "While we'll see early deals this year -- some of them definitely worth shopping -- we expect more around Black Friday itself. Last year, we listed more TV deals on Black Friday than on Thanksgiving or Cyber Monday, and 33% of them were some of the best we'd seen."
More From GOBankingRates
About the Author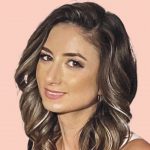 Gabrielle joined GOBankingRates in 2017 and brings with her a decade of experience in the journalism industry. Before joining the team, she was a staff writer-reporter for People Magazine and People.com. Her work has also appeared on E! Online, Us Weekly, Patch, Sweety High and Discover Los Angeles, and she has been featured on "Good Morning America" as a celebrity news expert.