Should You Buy These 10 Items Secondhand or New?

7 min Read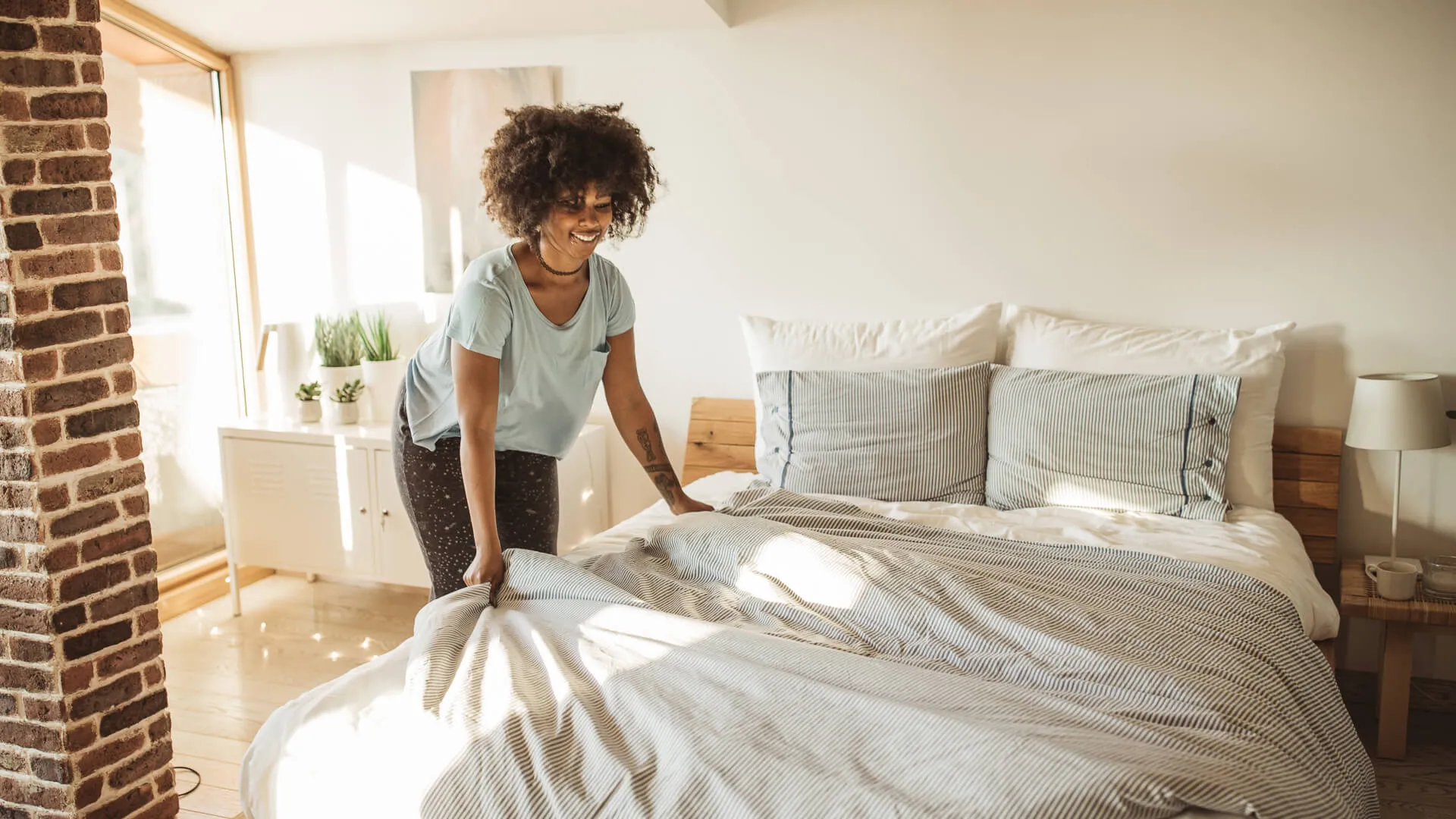 It is well-known that once you drive a new car off the lot, its value plummets. The same is true for just about everything else (excluding collectibles, antiques and basically anything a celebrity once donned). With Americans spending more than ever on groceries, airfare and even back-to-school supplies, the question emerges: Should you really buy everything new? 
Find: Surprising Things You Can Buy With Food Stamps
Save More: 10 Costco Brand Items With the Best Bargains in May
Any seasoned shopper and budgeting expert will firmly shake their head in response. Personally, I can tell you that some of my best purchases have been pre-owned goods. In fact, I can't remember the last time I bought a dress fresh off the rack or an electronic device that hadn't been refurbished. The clear perks of shopping secondhand are that I am both saving money and often supporting independent businesses.
Poll: Have You Skipped Any of These Essential Expenses Due to Rising Prices?
And yet, there are certain things I would never buy used. Should I be rethinking my judgment in this arena? Are there some items I'd benefit most from buying brand new, and others I would find more rewarding buying secondhand? In which scenario will I get the greatest value for my money? 
It's a tricky issue. To figure out exactly which items are best bought new, and which are worth it to buy used, we asked a deals expert and a money-saving maven to weigh in.
Make Your Money Work for You
Buy Books (and Textbooks) Secondhand 
"Avid readers know that the habit can be pricey and while it's great to support your favorite authors, there are times when it might be better to shop secondhand," said Julie Ramhold, senior staff writer at DealNews. "In addition to supporting small businesses, it's a good way to pick up titles you might not be totally sold on, or older titles that are harder to find."
Ramhold noted that used textbooks are also the way to go. 
"Sometimes classes will require new editions or worse, unbound editions that must be purchased new, so buying books secondhand when you can will help to lessen your overall costs," Ramhold said. 
Buy Tires New 
"Maybe if they're gently used and you need a temporary solution, it would be okay, but most often people are purchasing tires for the long haul and there's no reason to buy them used," Ramhold said. "You'll need them to withstand your traveling, and if they're secondhand, odds are the tread is already significantly worn. It's safer to just go ahead and buy new tires, even if that means spending a little more than you'd like."
Buy Musical Instruments Secondhand 
"Musicians will spend a ton of money on their instruments between upkeep and supplies, and buying the instrument itself can be a pricey endeavor," Ramhold said. "If you aren't sure it's going to turn into a serious pursuit, buying secondhand is a good way to test the waters and see how much you enjoy it. This is also good for children that may be showing interest in playing an instrument but might not be ready to commit fully." 
Ramhold added that trying out some lessons on a secondhand instrument and learning you aren't as interested as you thought can save you money. 
"But if you do learn that you love it and want to pursue it seriously, you'll have some better experience under your belt and likely know what to shop for if you need (or want) to buy a new instrument down the road," Ramhold said. 
Make Your Money Work for You
Buy Mattresses New
"Whenever you can help it, it's highly recommended that you don't buy a mattress secondhand," Ramhold said. "With the rash of bed bug cases in the last 10 years, that alone is reason enough to not trust a pre-owned bed, but there are other things to consider as well.
"With mattresses being porous surfaces, you may not want to know what kinds of things could be lurking in the fabric, but even if you aren't concerned with germs, buying a mattress secondhand usually means it's past its prime," Ramhold continued. "Healthy support is a must for quality sleep, so the last thing you want to do is buy a used mattress that's lacking in that area because of its age. You're better off shopping for this item new if you can afford to do so."
Buy Gym Equipment Secondhand
"Buying new treadmills, spin bikes, rowing machines, and more can cost a decent chunk of change, but if you shop secondhand, you can usually find a pretty good deal," Ramhold said.
"You might not find these kinds of items at your standard thrift store or consignment shop, so you may have better luck by contacting local gyms and exercise studios. If they're upgrading equipment or closing their doors, you may be able to find a piece of equipment for far less than buying new; even if a gym or studio isn't closing or upgrading, they may have excess equipment they'd be open to selling or they may be able to point you to a company that is."
Buy Baby Furniture New 
"It's not completely off limits, but purchasing baby furniture secondhand carries a little more work than buying new," Ramhold said. "For starters, you'll need to know the brand and model of whatever you buy so that you can be sure it hasn't been recalled. This goes for cribs, high chairs, car seats — anything you'd trust your baby in needs to be vetted. In many cases, it may just be easier to go ahead and buy new rather than trying to determine if that crib at the secondhand store is safe or not."
Make Your Money Work for You
Buy Tools Secondhand 
"Buying quality tools, especially power tools, can be quite an investment, and if you're just starting your own collection, you may not have the disposable cash to get everything you need," Ramhold said. "But if you shop secondhand, you can save yourself a significant amount. This goes for hand tools, as well, which are easier to shop secondhand than power tools simply because you can often tell at a glance if the condition is okay. If you are looking for power tools secondhand, know which brands have the best longevity and try to shop refurbished from reputable sellers, rather than swinging by your neighbor's yard sale."
Ramhold added that unless you can tell that they've taken very good care of them, you'll want some kind of assurance on the condition, which is another reason why it is worth buying tools refurbished.
Buy Sneakers New 
"A lot of people don't realize that shoes are essential for foot health and should be replaced when soles start wearing in order to provide maximum comfort," said budgeting expert Andrea Woroch.
"And because the amount of movement and type of exercise a person does in their sneakers will impact how quickly they get worn down, it's not a good idea to buy them used, as you don't know if they will provide needed support and protect your feet. It's better to buy new sneakers and go in person to get an accurate fit. To save, shop outlet stores like Nike Outlet."
Buy Designer Handbags Secondhand
"If you're eyeing a design handbag, peruse resale sites first," Woroch said. "From eBay to designer fashion sites like TheRealReal, FashionPile and Rebag, you could save a lot of money by purchasing gently used options. Plus, most of these sites offer designer authentication so you know you're getting the legitimate brand."
Make Your Money Work for You
Buy Car Seats New 
"According to the National Highway Traffic Safety Administration, car seats should not be used following a moderate to severe crash as this could compromise protection," Woroch said. "Since it's impossible to verify whether a car seat was ever in a crash when you're shopping local listings, it's best to play it safe and only buy these new. To save money, many retailers offer trade in programs at different times of the year in which you can get a discount off a new car seat when you bring in your old one. Look out for Target's next trade in event here."
More From GOBankingRates
About the Author