13 Stores Changing Their Black Friday Plans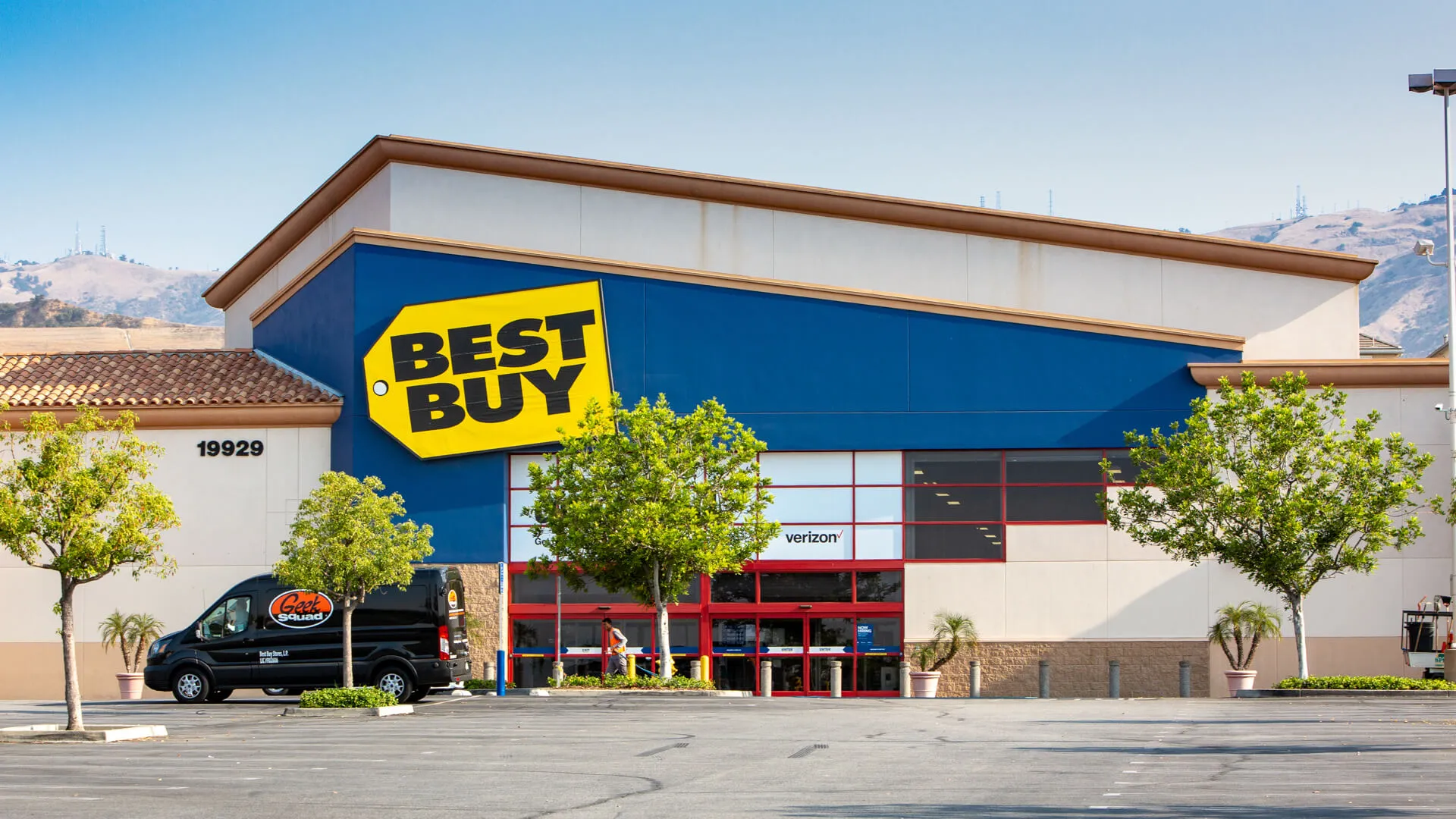 If you're a dedicated Black Friday shopper — whether you start on Thanksgiving Day or the day after — you may have to settle for doing it from home this year.
While American retail stores have been steadily becoming more accessible since the shutdowns in mid-March, many are unwilling or unable to handle the kind of crowds that Black Friday brings. And with consumers spending more than $600 billion online in 2019, the transition to a "Cyber Friday" could be the best solution for everyone. See which stores are changing things up this holiday shopping season.
Last updated: Nov. 19, 2020
Home Depot
In a Sept. 9 press release, Home Depot announced that for the first time ever, it would extend Black Friday deals for two months. "Starting with reinventing Black Friday, we're improving the shopping experience, with your safety and well-being as our priority."
The sales began in early November and will last through December, and shoppers can take advantage of in-store pickup or home delivery options. Although stores will be closed on Thanksgiving Day, they'll reopen early the next morning. Black Friday specials start at 6 a.m. on HomeDepot.com.
Walmart
For the first time in 30 years, Walmart will be closed on Thanksgiving. The major grocery and retail chain announced in a statement in July that it would be giving employees the day off to spend it with their loved ones.
To reduce the Black Friday crush in its stores, Walmart is replacing its Black Friday event with online and in-store promotions spread throughout the month of November.
Make Your Money Work for You
Target
Like Home Depot, Target is closing its stores for Thanksgiving Day and extending deals beyond just Black Friday and December. Check Target.com Thursday through Sunday each week to preview the coming week's Black Friday deals.
"This year more than ever, a joyful holiday will be inseparable from a safe one, and we're continuing to adjust our plans to deliver ease, value and the joy of the season in a way that only Target can," CEO Brian Cornell said.
Macy's
Although the long-beloved Macy's Thanksgiving Day Parade will still be broadcast on televisions across the U.S., Macy's stores will be closed that same holiday. However, the retail chain has announced it will be staying open for in-person shopping on Black Friday, and it made most Black Friday specials available in-store and online during a Black Friday Sneak Peak on Nov. 16. Chances are, there'll be more to come before the big day.
"Curbside pickup is going to be a big secret weapon for us. We didn't have it last holiday season. We think that's going to be huge for this holiday season," CEO Jeff Gennette said.
Kohl's
In a corporate release in late July, Kohl's joined the slew of retailers planning on shutting their doors for Thanksgiving 2020. However, Black Friday sales start early, with the first online deals available at midnight on Nov. 22 and the first in-store deals available at 8 a.m. the same day.
"Given the importance of safety and convenience, we expect more customers to shop earlier, search for great deals throughout the season and take advantage of our online and omnichannel conveniences," the company release said.
Best Buy
Best Buy kicked off Black Friday deals early this year, with sales that began in October. The retailer will continue to release limited quantities of Black Friday deals throughout November. Curbside pickup is available — and the hours have been extended — to make it the safest experience possible. Best Buy also has announced that it will be closing stores on Thanksgiving Day.
Make Your Money Work for You
JCPenney
In a press release on Aug. 3, JCPenney announced that it, too, would be closing stores on Thanksgiving due to the coronavirus pandemic. The company made sure to emphasize its practices of providing hand sanitizer, installing plexiglass and requiring customers to wear face masks on the days stores will be open.
The retailer added that "plans are underway to provide incredible value on great products throughout November and December." Indeed, JCPenney's Black Friday sales were advertised to begin online and in stores the weekend of Nov. 13. Stores open at 5 a.m. on Black Friday.
Foot Locker
If a new pair of shoes is on your wish list, you won't be able to buy them on Thanksgiving — in stores, that is. Another chain to announce plans to close on Thursday, Nov. 26, Foot Locker has yet to release detailed information for Black Friday, although its website says that customers can "shop in-store for signature sneakers, fresh apparel, must-have accessories, seasonal favorites and so much more."
Bed Bath & Beyond
Bed Bath & Beyond has jumped on the retailer bandwagon for closing stores on Thanksgiving Day. However, the retailer kicked off Black Friday sales events in October, and it continues to advertise Black Friday deals and rewards bonuses on purchases.
Ulta
In a press release on Aug. 19, Ulta Beauty announced that it would be closing stores on Thanksgiving. "Keeping our associates at the heart of our decisions always, we are adapting this season's plans to reflect our immense gratitude for their commitment to serving our stores, our guests and our communities throughout this unprecedented year," the release said.
Ulta is following the pattern of other retailers, so shoppers can expect plenty of online sales leading up to the holiday season. The Ulta website advertised holiday coupon codes for cash off online purchases during the first half of November, and early Black Friday in-store deals began the weekend of Nov. 13.
Make Your Money Work for You
Lowe's
Lowe's will be closed on Thanksgiving Day this year, but you can still get a jump on Black Friday deals. The Black Friday sale is already underway, with discounts on appliances, tools, smart home devices and other product categories.
Williams-Sonoma
Williams-Sonoma, the parent company of Pottery Barn, West Elm, Rejuvenation and more, will be closing on Thanksgiving Day. The retailer has announced that stores will be open for in-person shopping on Black Friday — although Pottery Barn's website already appears to be decked out for holiday sales.
REI
REI has announced its plans to close on both Thanksgiving and Black Friday. But this doesn't come as a big surprise — as a participator in the #OptOutside movement, REI has shuttered its doors on these holidays for six years now, instead encouraging families to spend the day outside and away from the retail chaos.
"In this year of unprecedented challenges staying true to our purpose, living our values and caring for our people and communities is more important than ever," CEO Eric Artz said.
More From GOBankingRates
Daria Uhlig contributed to the reporting for this article.