6 Odd Things You Can Buy at Walmart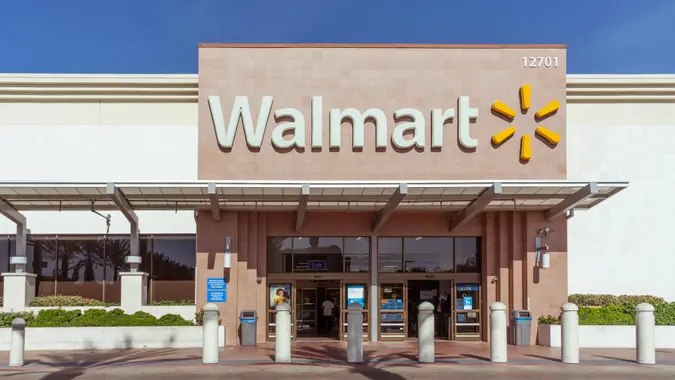 Sue Hwang / GOBankingRates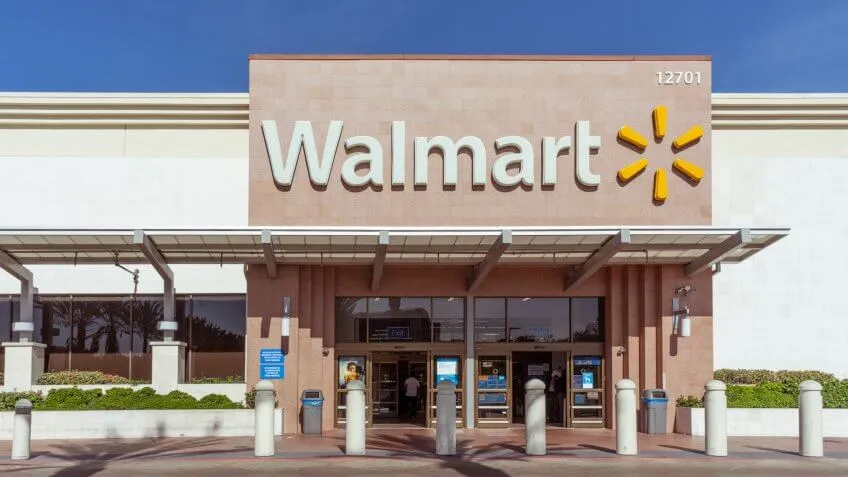 Sue Hwang / GOBankingRates
Walmart is a go-to place to find good deals on everyday products. But, you'll also find some that are a little off beat.
Whether it's a gag graduation gift or unique apparel to spice up your summer wardrobe, chances are you're going to find items that aren't run-of-the mill at the mega-retailer.
Here are a few weird things you can buy at Walmart this summer.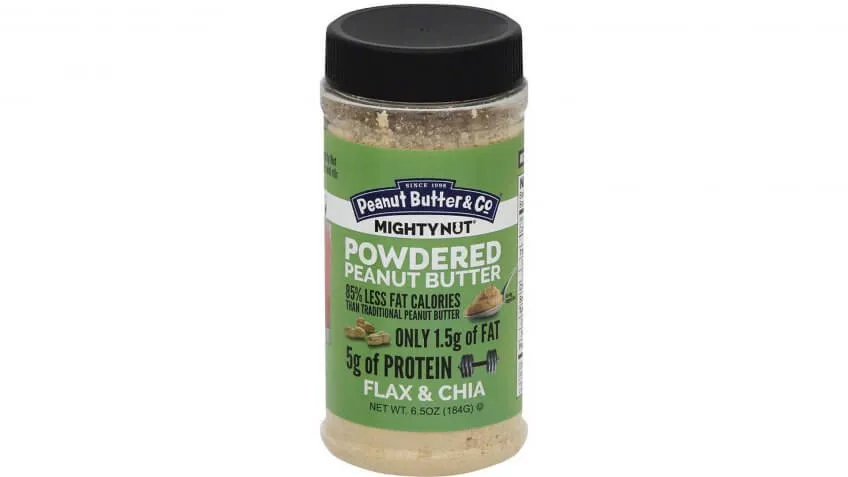 ©Walmart
1. Powdered Peanut Butter With Flax and Chia
Cost: $35.94 for a pack of six
If you go nuts over peanut butter, you probably like to carry it with you for a healthy pick-me-up when your blood sugar starts to drop. Noshing on the nutty paste can even help you clear your Eustachian tubes on an airplane flight, as you swallow and suck to get the sticky substance off the roof of your mouth. However, the Transportation Security Administration limits you to a mere 3.4 ounces for even the longest flights, and your peanut butter has to be crammed into a 1-quart baggie with your other liquids.
Find the solution pre-flight at Walmart. Peanut Butter & Co. Mighty Nut Flax & Chia Powdered Peanut Butter isn't subject to liquid rules at the airport or anywhere else. The 6.5 ounce container even comes in a six-pack.
Best of all, you won't have to worry about a well-meaning person in the seat next to you regaling you with how the fat in peanut butter can contribute to heart disease. It has 85 percent less fat than regular peanut butter, not to mention all that sweet heart-healthy fiber in the flax and chia.
If you're just not ready for an entire six-pack of the stuff, you can order a single 6.5-ounce container off the company website for $6.50.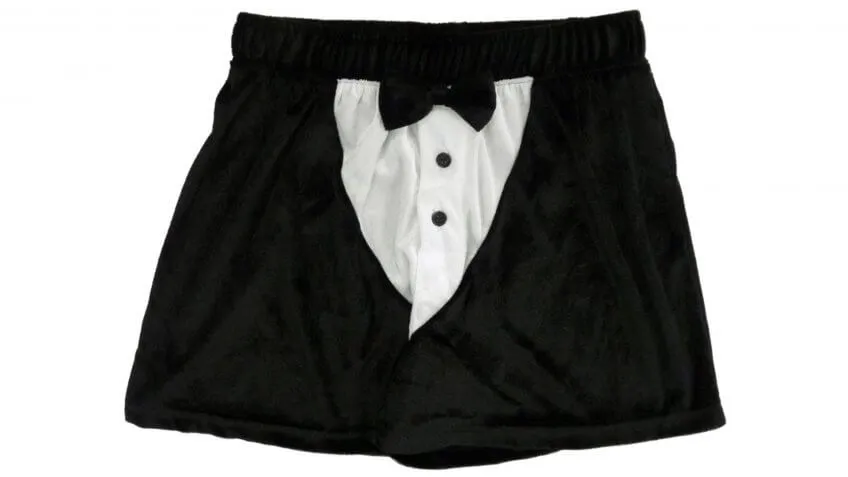 ©Walmart
2. Tuxedo Boxer Briefs
Cost: $19.95-$21.95
If you're wondering what to wear underneath to that formal event, wonder no more. Walmart carries tuxedo boxer shorts and boxer briefs to give you the right foundation for whatever you decide to put over the top. Choose from slinky satin mesh, comfy velour or sleek cotton/Lycra blends.
Is it your big day? Opt for the Groom Tuxedo Boxer Brief by NDS Wear. Or let her know the right one didn't get away with the Under Disguise Mr. Right Valentine's Day Tuxedo Boxer Brief. It says so right there on your left thigh.
Don't forget to stock up on tuxedo underwear for the holidays. When it's time for the wearin' of the green on St. Patrick's Day, your backside is covered with Walmart's selection of green tuxedo boxers with a lucky four-leaf clover on the lapel. A Halloween version of the tuxedo boxers is something Count Dracula might wear. It even comes with a cape attached to the back. Walmart tuxedo briefs also come in fun colors like blue and red.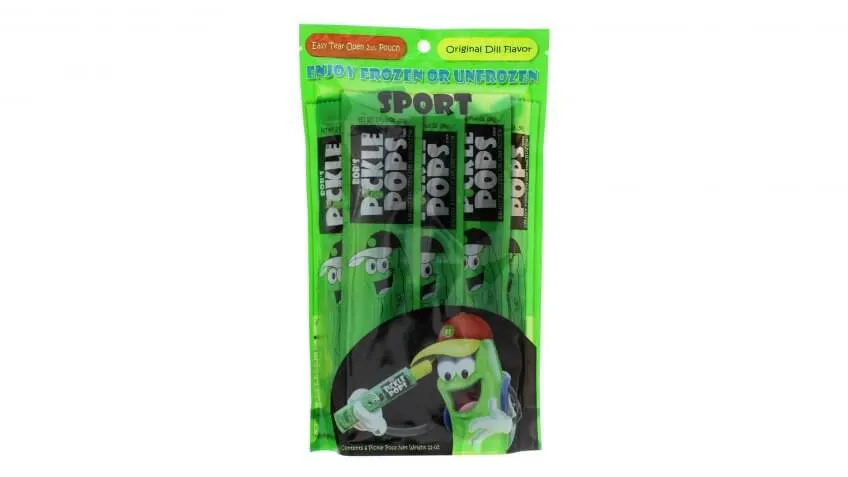 ©Walmart
3. Pickle-Flavored Ice Pops
Cost: $2.92 for six 2-ounce pops
Back in great-grandpappy's day, getting a fresh pickle from the barrel at the general store was a real treat. Pickle barrels are in short supply in stores today, but that doesn't mean kids — and adults — stopped enjoying cool pickle-flavored treats.
Walmart to the rescue: Bob's Pickle Pops aren't just pickled-flavored treats, they're 100 percent pickle juice squeezed from dill pickles with nothing else added.
The surprising part is that they actually might be good for you, though the science is inconclusive. Some schools buy them as alternatives to sugary sweets, and some athletes claim they help prevent muscle cramping.
Walmart's price of $2.92 for six isn't expensive: Some websites sell them for $12.99 for the same amount. You can save yourself more dough by making them yourself. Just send fresh, crunchy dill pickles through your extraction juicer, mix the juice with the brine from the jar and freeze in a popsicle mold.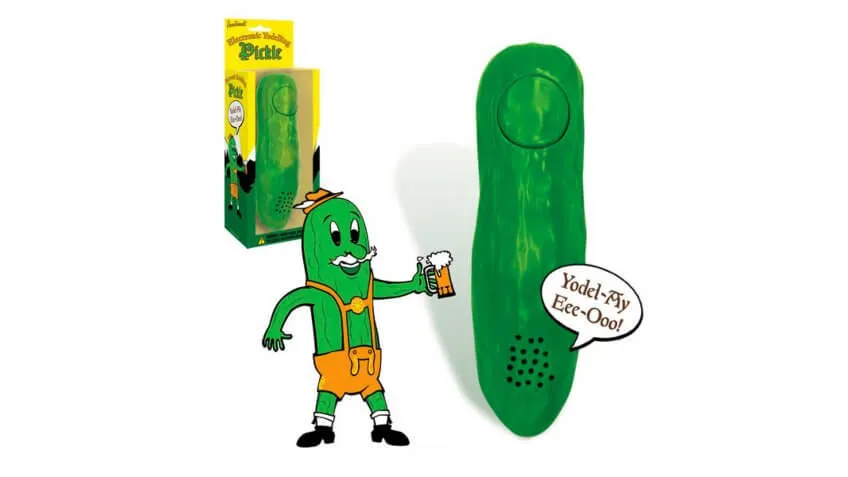 ©Walmart
4. Electronic Yodelling Pickle
Cost: $13 to $15.99
If all that pickle juice goodness has you wanting to sing, yodel along with the Yodelling Pickle. Just push a button on the side of the pickle and it will serenade you with a melodic yodeling song.
Get some friends together and have your own yodelling pickle quartet. Or go totally wild and make your own yodelling pickle orchestra.
The Yodelling Pickle comes in a Christmas ornament size, too. Hang The Lucky Yodelling Christmas Pickle Ornament from your tree, turn on the motion-activated feature and watch the fun as Fluffy or Grandma checks it out.
Walmart carries the Yodelling Pickle and the Yodelling Pickle Ornament cheaper than online sites selling it for $16.99. So go ahead and pick up the toy when shopping at Walmart for your dills and gherkins.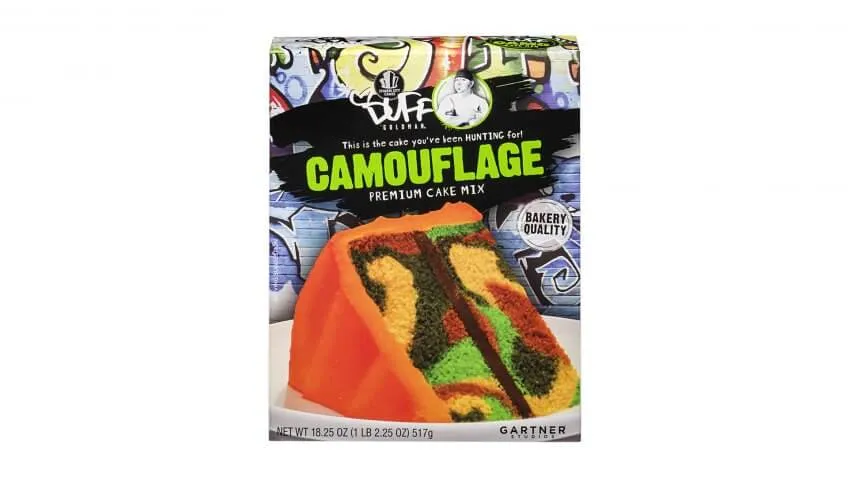 ©Walmart
5. Camouflage Cake Mix
Cost: $2.48 for an 18.25 ounce box
If someone in your life is a lover of the great outdoors, show them how "deer" they are to you with a camouflage cake.
The Camouflage Cake Mix by master cake maker Duff Goldman sells for just $2.48. It comes in two color options: Traditional green camo for the boys and pink camo for the girls. It's truly the cake mix you've been hunting for.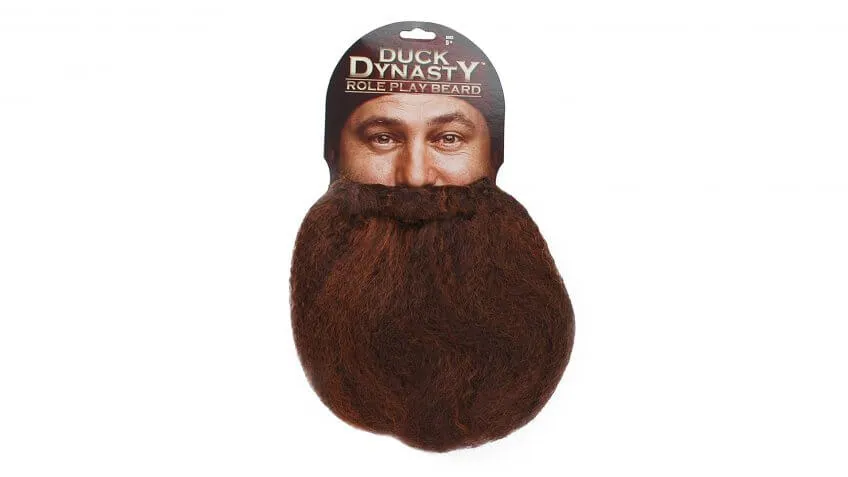 ©Walmart
6. Duck Dynasty Role Play Sets
Cost: approximately $12
The Duck Dynasty series might have rolled its final episode of its 11-season run at the end of March 2017, but it's not forgotten. The beard-bedecked Robertson family struck it rich with the series that aired beginning in 2012. They entertained audiences with their Southern charm and hi-jinks.
Pick up boxed sets of each season for under $10 at Walmart so you can laugh along for years to come, and grab a Duck Dynasty Willie Role Play Set while you're there. The set comes with the sweet oversized beard as well as the famous patriotic bandana and a duck call. The set sells for $40 on Amazon, making it a super Walmart score.
Don't let Willie get lonely. Pick up an Uncle Si role playing set at Walmart for $16.98. The set comes with Si's signature glasses, gray beard, hat with gray ponytail and tea cup. You won't find Uncle Si cheaper anywhere else. In fact, he's hard to find online at all.
Up Next: 15 Surprising Things You Can Buy From Amazon
Walmart and other prices are accurate as of June 1, 2017.