Target and Walmart's Prime Day Alternatives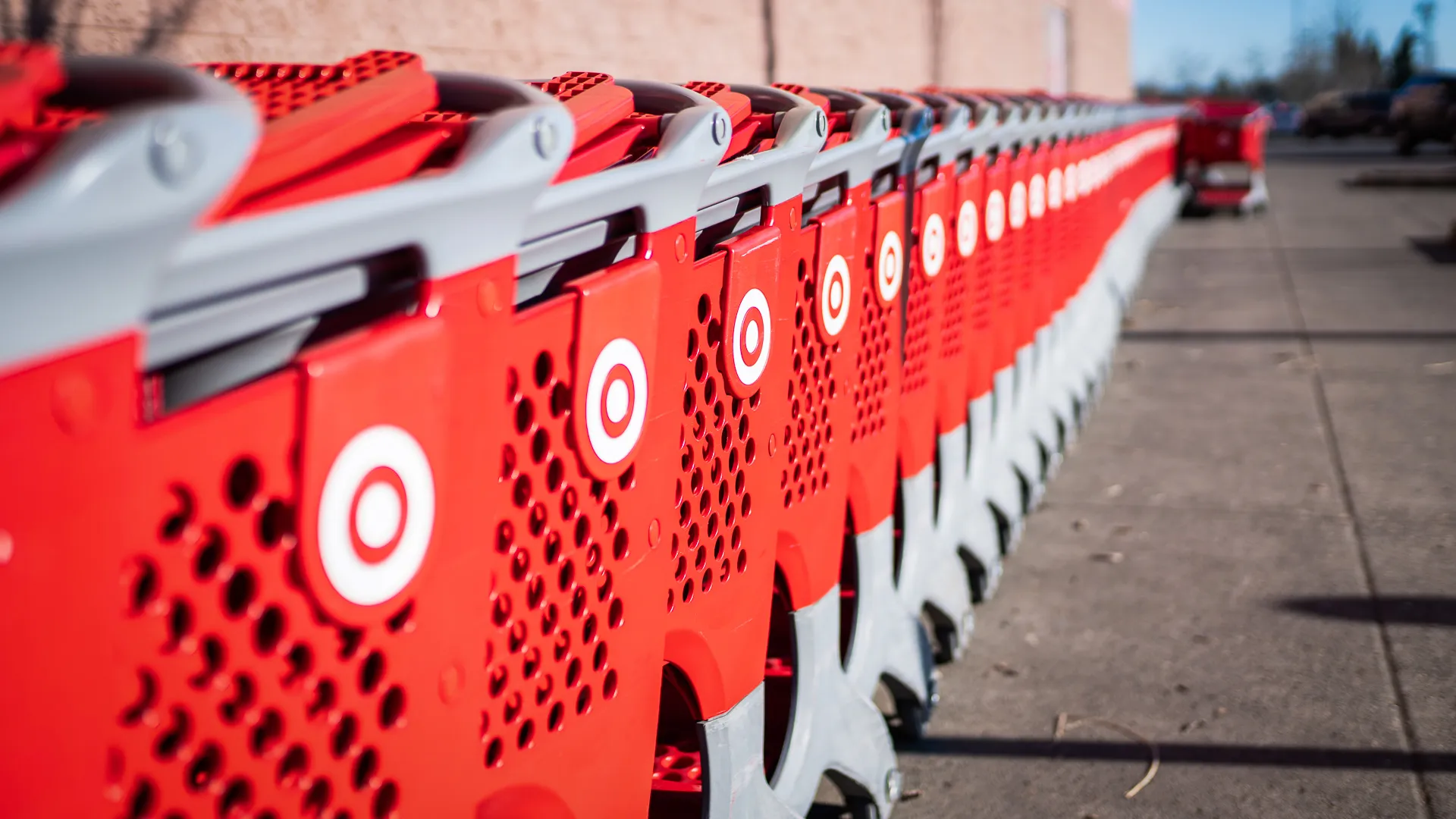 Target Deal Days
Target Deal Days will occur during the same exact days as Amazon Prime Day — Oct. 13 and 14. During these dates, Target shoppers can score "hundreds of thousands of deep discounts across electronics, home, essentials, toys, beauty and more," according to a Target press release. And unlike years past, all deals will be live for the entire two-day event.
How To Shop Target Deal Days
Deal Day sales will be available online and in-store. If you want your order fast and prefer to shop online, you can get many items same-day via drive-up pickup, in-store pickup or via Shipt delivery. This means you can likely get your purchases faster than you would via Amazon Prime's standard two-day shipping.
"While it's true Amazon orders can all be completed online, shopping Target could mean receiving your items sooner rather than later, and you still have options for contactless shopping and delivery," said Julie Ramhold, consumer analyst with DealNews.com. "Additionally, while Shipt requires a membership to use, you can opt for a monthly cost of $14 or a yearly cost of $99, which amounts to $20 less than what a Prime membership will cost you right now."
Make Your Money Work for You
Look Out for Early Bird Specials
You may be able to score some major discounts even before the official kickoff of Deal Days. Early-bird deals will be available on Target.com.
"Begin checking the website early to catch those offers when they go live," Ramhold said. "Shopping these early offers will ensure you get a great deal but avoid possible headaches and missing out during the big Deal Days event itself."
Download the Target App
Ramhold recommends downloading the Target app ahead of Deal Days to make shopping seamless and contactless.
"It's user-friendly, well-organized, and allows you to have contactless payment," she said. "Whether you plan to shop in-store for Deal Days or not, I highly recommend downloading the Target app and setting up payment options. That way, when you're at your local store, you can just have the cashier scan the barcode in the app and pay without having to worry about pulling out a card to use a machine that tons of other people use or opting for cash."
Save Even More With Target Circle
Target's loyalty program, Target Circle, is free to join and may offer additional exclusive discounts.
"There's no reason not to [join], as it's free and it can offer both general storewide promotions and deals more specific to an individual's shopping habits," Ramhold said. "We're also expecting to see early Deal Days offers connected to the Target Circle program, which should offer the chance to jump on promotions before they sell out."
Consider Opening a Target RedCard
If you shop with your Target RedCard, you'll automatically get an additional 5% off all purchases. If you don't already have one, now might be a good time to consider opening one.
"While the most common form of the RedCard might be a credit card, you can actually get it in debit form, too," Ramhold said. "The debit card carries all the same perks as the credit card, including 5% off every day both in-store and online, no annual fee and free two-day shipping on thousands of items, plus more return time. Debit card users can also withdraw cash at the register, and both types of RedCard holders can see advantages such as shopping early deals around Black Friday, while non-cardholders have to wait until the sale officially goes live. If you're a frequent Target shopper, it's worth considering becoming a RedCard holder for everyday benefits as well as an advantage to shop early on big sales."
Make Your Money Work for You
Target May Price-Match Amazon Prime Day Deals
You may be able to take advantage of Target's price match policy if you end up seeing the same item for less on Amazon.
"Target has a price matching policy in place, and Amazon is one of the approved competitors," Ramhold said. "There are requirements that must be met before you can have a price adjustment made, so it's a good idea to familiarize yourself with them. However, we're also expecting Target to officially match some of Amazon's deals during its Deal Days event — that is, we expect both retailers to have the same offers in many cases."
Best Items To Buy During Target Deal Days
Amazon, Target and Walmart will all be offering appealing deals, but here are the items Ramhold expects will be best to buy at Target:
Previous-generation Amazon devices: "Amazon recently announced its latest generations of Echo and Echo Dot, but if you don't mind having the previous year's iterations, Deal Days will be a good time to buy these smart-assistant equipped speakers," she said. "The latest ones won't hit shelves until late October and early November, so we aren't expecting to see any offers on those yet, but theoretically retailers (including Target) will be trying to clear out old inventory to make way for the new. While Amazon has some early deals Prime members can take advantage of right now, we're expecting Target to have similar or even matching offers when Deal Days begin."
Halloween items: "This year's Deal Days falls at a great time to stock up on Halloween items," Ramhold said. "Target already has affordable decor and costume options, but it also offers the security of in-store pickup and same-day delivery in some cases. Retail has seen its share of shipping delays this year, and we're not expecting those to improve any time soon, so if you're worried about having something delivered on time, opting for Target should put your mind at ease. And if you're interested in trying Shipt for same-day delivery, Target will often have a bonus offer that amounts to extra savings when you purchase certain items. For instance, stocking up on Halloween candy via Shipt could save you the trouble of going in-store and offer bags of classics for as low as $3 or special buy-one-get-one offers."
Previous-generation smartphones: "The Pixel 5 was just announced, but we still haven't seen the details on the iPhone 12. Even if it's released before Deal Days, we don't expect to see any offers on the big flagships by that time — you're better off waiting until Black Friday for those," Ramhold said. "However, if you're interested in older smartphones, you could find a great deal on models that are as recent as 2019 releases. We're expecting Amazon to offer up to 40% off previous-generation smartphones in some cases, and as Target is hosting Deal Days on the same days, we expect the bullseye retailer to have similar or competing offers. While the oldest models will likely have the bigger discounts, that doesn't mean you won't be able to find last year's flagship for a couple of hundred dollars off during the event."
Toys: "Target has pretty great toy deals throughout the year, but we're expecting a special push around Deal Days," she said. "The store already offers discounts of 10% or so during normal shopping weeks, so we only imagine those savings to be better during Deal Days. Even better, Target's site is much easier to navigate than some, so you can shop by filters like age range, by what's trending, or even in collections such as STEM toys, exclusives and top-rated."
Beauty: "If you're anxious about shopping questionable third-parties elsewhere, you can shop with confidence at Target, knowing you'll find trustworthy brands at great prices," Ramhold said. "For Deal Days, we expect these offers to be even better as the retailer has already said we can expect beauty promotions during this time. Target isn't shy about offering gift cards with select beauty purchases year-round, so I wouldn't be surprised to see them do something similar for Deal Days and offer something like $5 or $10 gift cards with purchases of $25 or $30 on qualifying beauty items."
Home items: "This is another category where you can find affordable products every day of the year, but we're expecting even greater discounts for Deal Days," Ramhold said. "We wouldn't be surprised to see a discount such as 30% off things like home furniture, decor, rugs and throw pillows to celebrate the event. As Amazon likes to have a heavy focus on home and garden items (especially kitchen products) during Prime Day, we also expect Target to have its own selection of deals on these kinds of things as well."
Walmart's Big Save Event
Walmart will be having five full days of online sales during its Big Save event. The event will start on Oct. 11 at 7 p.m. EST and continue through Oct. 15 on Walmart.com, 5NEWS reported. Shoppers can expect discounts on top-selling electronics, home goods, toys, beauty, fashion items and more.
How To Shop the Walmart Big Save Event
Although this sale will be online only, shoppers can still get many purchases swiftly. Free two-day shipping will be available on orders over $35 for eligible items, and some items may be eligible for free NextDay delivery, 5NEWS reported. Many items will also be available for in-store pickup.
Take Your Time When Shopping the Big Save Event
Take advantage of the length of the Big Save event.
"Walmart's Big Save event will last longer than Prime Day, as it runs from Oct. 11 through Oct. 15. This gives you plenty of time to check out the deals and compare them to Amazon's Prime Day and other competing sales," said Michael Bonebright, consumer analyst with DealNews.com.
Make Your Money Work for You
Best Items To Buy During the Walmart Big Save Event
Bonebright predicts there are a number of categories where Walmart may beat out the competition in terms of offering the best deals:
Generic household goods: "During the Big Save event, we will certainly see products from Great Value, Equate or Mainstays marked down to compete with Amazon's AmazonBasics line," he said. "So, for example, if Amazon were to again offer an AmazonBasics comforter for $21 on Prime Day, we wouldn't be surprised to see Walmart with a Mainstays comforter for $19 (as they did this past February)."
Groceries: "Amazon has long been playing catch-up to Walmart when it comes to grocery deals," Bonebright said. "In particular, same-day grocery delivery deals from Walmart could be especially good during the Big Save event, as Walmart specifically said it would be promoting delivery and pickup this holiday season."
Video games: "Walmart has already revealed it'll be offering a copy of Super Mario Party for Nintendo Switch for $40 — a $20 price cut — during its Big Save sale," Bonebright said. "We expect to see more deals like this on popular titles — likely with a similar price cut in the $20 range."
Toys: "Walmart noted specifically that it will have a 250-piece magnetic building block set for $65 — that's $50 off the list price," he said. "It's also worth noting that Walmart may discount products from its 2020 list of the hottest toys."
Items You're Better Off Buying During Amazon Prime Day
While Bonebright expects Walmart to have better deals than Amazon in some categories, he anticipates that Amazon may have better offers on these items:
Third-party deals (maybe): "Walmart and Amazon are both marketplace retailers, and many third-party sellers host their stock on both sites. It wouldn't be unusual to see third-party products with similar prices on both Walmart and Amazon around the Big Save event and Prime Day," he said. "If you're planning to buy a product from a marketplace seller on Walmart, it's worth checking Amazon first to see if it's cheaper there."
Streaming devices: "While Walmart says it'll offer the Roku Ultra LT for $69 during its Big Save sale, the retailer offered the previous-gen Roku Ultra 4K for just $48 last Black Friday," Bonebright said. "However, Amazon's Prime Day deals on Fire TV products will actually be competitive with, if not better than, Black Friday."
Make Your Money Work for You
One More Thing
If the Amazon, Target and Walmart sales weren't tempting enough, Apple may be introducing another spending temptation on Oct. 13. This is the date some sources are speculating that the tech giant will be announcing the iPhone 12, according to MacRumors.
"Tuesday, October 13 is a good guess based on Apple's historic launch timelines, preference for Tuesday launches and penchant for holding events during the second week of the month," MacRumors reported.
If the anticipated timeline holds true, the new iPhone model will be announced on Oct. 13 with presales beginning on the 16th and an official launch on Oct. 23.
More From GOBankingRates